Three ofThe Autance's staffers—Mike Guy, Josh Condon,
and Will Sabel Courtney—recently spent time with the 2018 Cadillac ATS-V Coupe. They discussed the finer merits and detractors of this compact sport coupe via Slack, an instant message program with a fun ability to summon random gifs based on what users type. The following is a partial transcript of that conversation.
willscourtney
So. The Cadillac ATS-V coupe.
josh
If I were in the market for a small sports sedan—I'm not, because who ever is?—I'd buy it. It's that good. Discuss.
willscourtney
Well, not to quibble, but we drove the coupe. Which I'd argue appeals to a slightly different buyer than the sedan.
josh
JESUS WILL NO ONE CARES.
willscourtney
But to your general point, I'm there with you. If you love driving, it's arguably the best small sports sedan-slash-coupe on sale today
josh
Fine, whatever. Yes, I'd prefer the sedan; I'm just saying it's remarkably good as a driver's car. If you're willing to put up with the compromises, it's going to make you happy behind the wheel.
mikeguy
there's literally no difference between the number 2 and the number 4
willscourtney
....if you're not super-excited about interior quality.
josh
But the interior quality is fine.
mikeguy
huh?
josh
There's a difference between "quality" and "18 different surface textures and bright flashy things." 
It is, it's fine. I like the old BMWs because they were just basic, driver-oriented set-ups; the quality here feels similar. The infotainment system blows, but that's a different quibble.
willscourtney
Yes, it does feel similar to a 20-year-old BMW in terms of material quality.
mikeguy
I just can't put this in the same league as a current BMW interior. It's closer to a high-level Chevy than a German lux car.
josh
Yeah, I'm just saying, I don't care.
willscourtney
/giphy oh good for you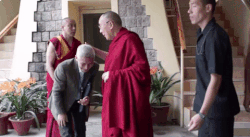 giphy
josh
It's a driver's car; not a luxury car. That's what old BMWs got so right. They were driver-oriented.
This is that. Except for that infotainment system which, as discussed, blows.
mikeguy
well, it's also a luxury car. At least, Cadillac wants you to say that it is.
josh
Oh, god, no. Even they know they're lying about that. I'm going on what the car IS, not on what Cadillac's bullshit marketing is trying to sell it as. And it's a small sports coupe, no luxury.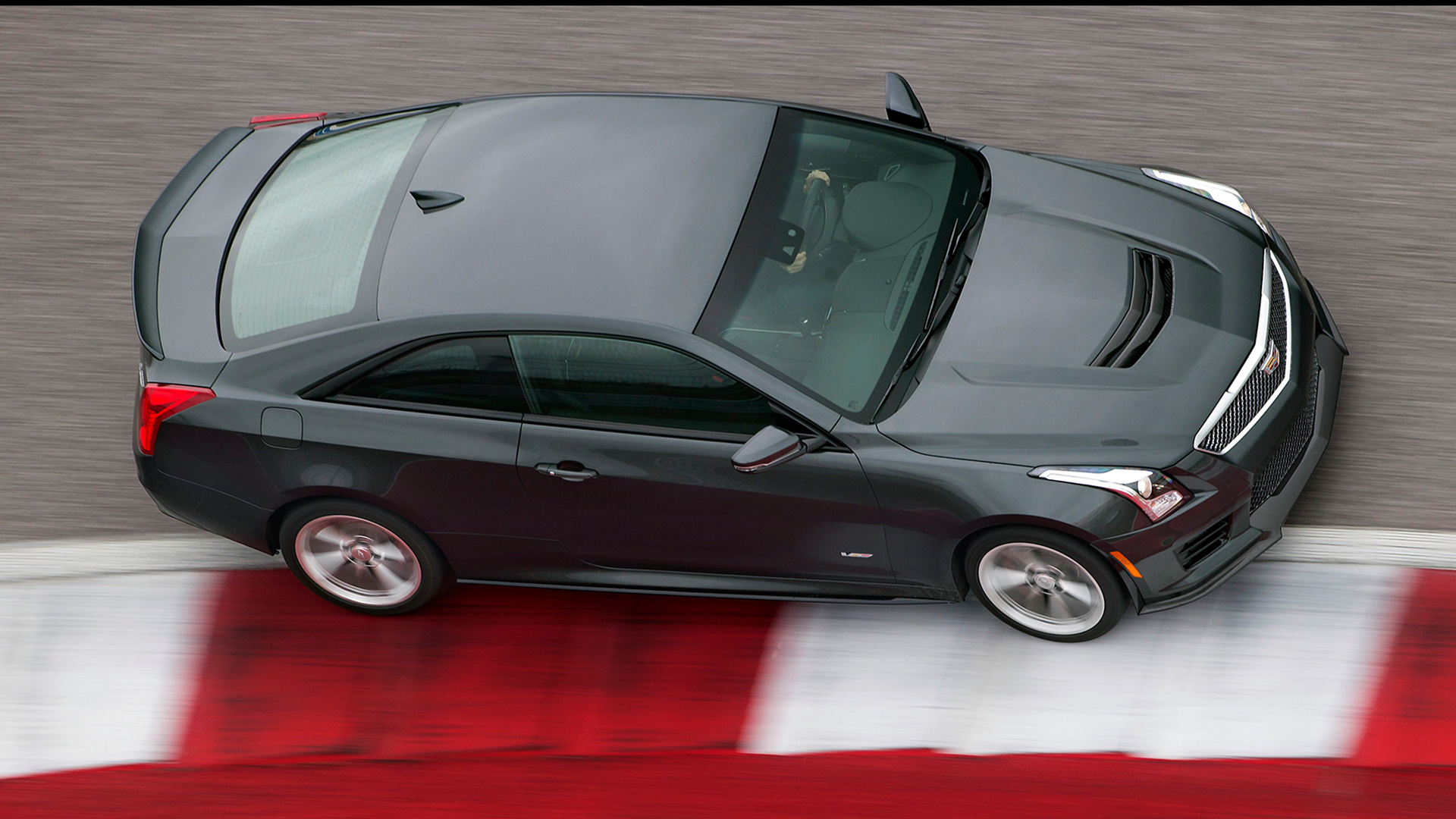 Cadillac
willscourtney
Cadillac's a luxury brand. I'd argue that any car they make is, by definition, a luxury car. How well it succeeds at that is up for debate
josh
That's not how definitions work.
willscourtney
/giphy off track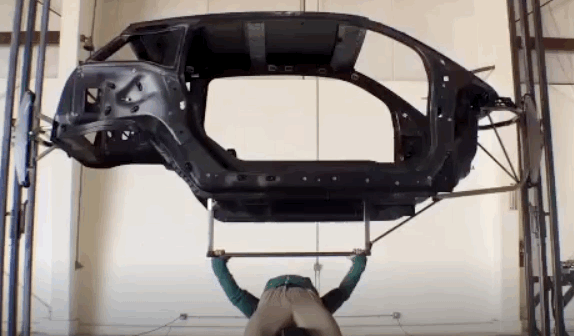 giphy
mikeguy
Josh is wrong. Let's move on.
willscourtney
To Josh's original point: It is a delight to drive.
josh
Cadillac used to be a luxury brand. They want to be a luxury brand again. They make some luxurious stuff.
willscourtney
So well-dialed in
mikeguy
Yeah I really loved this car on the road, once I didn't have to deal with anything other than the steering wheel, stick, and pedals.
willscourtney
At least it has a stick. It may be a bit rubbery, but damn it, it's there
[After-the-Fact Check: The Cadillac ATS-V is available with both a six-speed manual transmission or an eight-speed automatic. The automatic is a $2,000 option, because somebody at Cadillac still loves stick shifts.]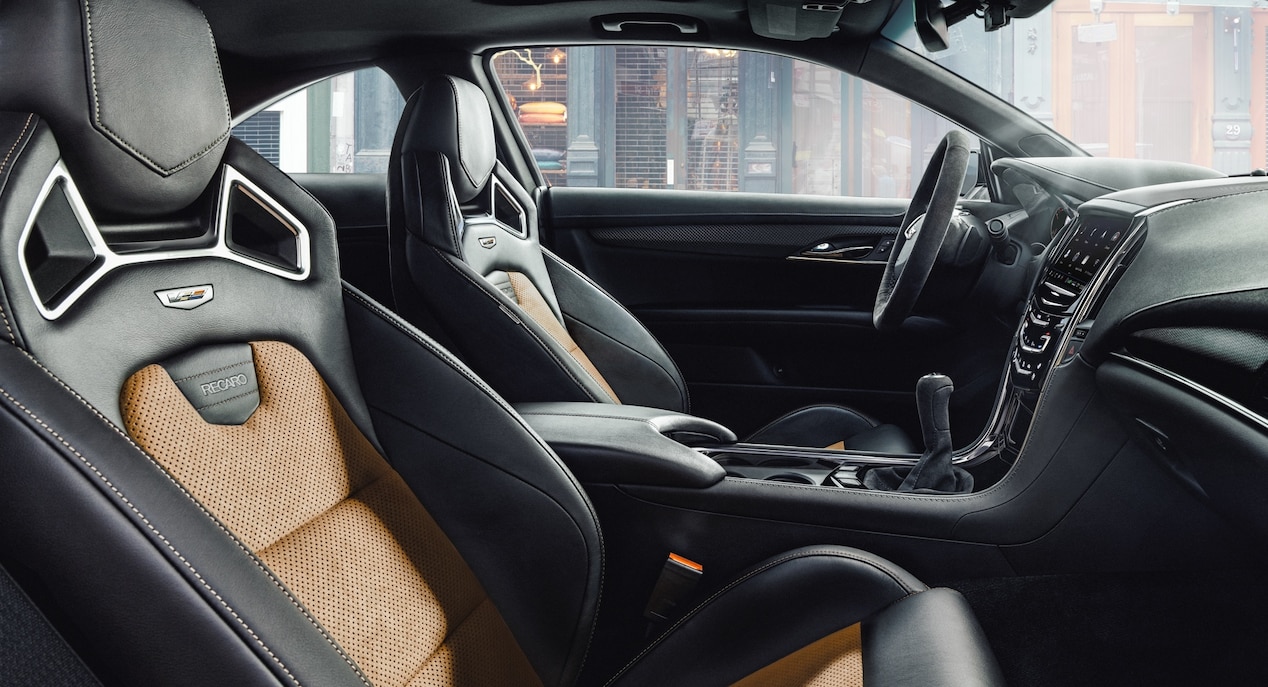 Cadillac
josh
Great steering feel, decent shifter, tons of communication.
willscourtney
And unlike some sports coupes and sedans, the power is right at that Goldilocks level for a street car.
mikeguy
the thing that impressed me most was the steering. It's a lively beast. That's the closest it'll come to an M4
josh
The car always felt balanced and communicative and planted—except when you put your foot in it for fun, at which point the tail went wherever you wanted. I was driving it in the wet in Brooklyn and was just doing these little 15-mph slides around corners. It was lovely. 
This is a better everyday driver's car than the M3/M4.
willscourtney 
I'd agree with that. The M3/M4, weirdly enough for a Bimmer, just don't feel super-engaging in every day driving. Just a little too clinical unless you're kicking their ass.
josh
Those BMWs are just Jeremy Clarkson screaming "POOOOWWWEEERRR!!!!" at the top of his lungs everywhere, and they feel asleep below 80 mph.
willscourtney
/giphy jeremy clarkson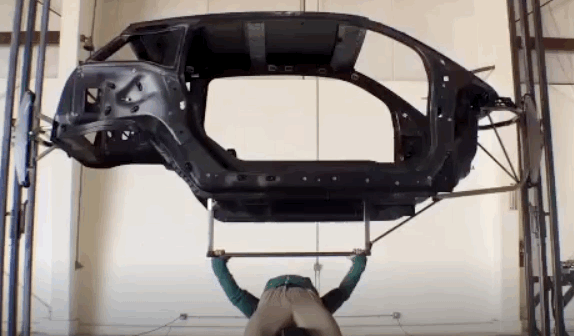 giphy
mikeguy
Are you guys drunk? I'd take the M3 any day over the ATS-V as an everyday.
willscourtney
/giphy disappointed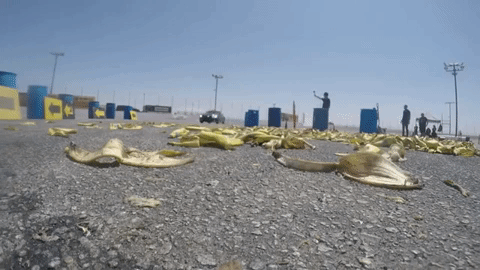 GIPHY
mikeguy
Here's why: I don't like the engine. It's fine. Just like the interior (in Josh's mind) is fine.
But the entire time I was driving this thing, I could hear it working just a little too hard. The turbos got under my skin.
[After-the-Fact Check: The ATS-V's 3.6-liter twin-turbo V6 makes 464 horsepower and 445 pound-feet of torque. A modified version is used in the ATS-V.R race car.]
willscourtney
The engine only sucks when you stop to realize that they could have slapped a Corvette engine in there instead.
mikeguy
Yeah. The 6.2 they put in the Camaro SS
That's the engine I wanted.
josh
The M3 is a better car, no doubt, but for everyday? The ATS-V is a far more joyful everyday machine.
mikeguy
Well, you have a low bar for joy. We all know that.
willscourtney
The engine's sounds may not be sweet as a Corvette or Camaro—or an M3, for that matter—but it gets the job done
The power band is spot-on, and the overall output is right in the Goldilocks spot for a car that size.
mikeguy
I think it's more powerful that the Chevy engine.
[After-the-Fact Check: The Camaro SS's V8 makes 455 hp and 455 lb-ft.]
josh
Good god damn, can we not do the fucking auto-journalist thing where we start off with, "Wow, loved that car!" and then nit-pick our way down to hating it?
willscourtney
/giphy the critic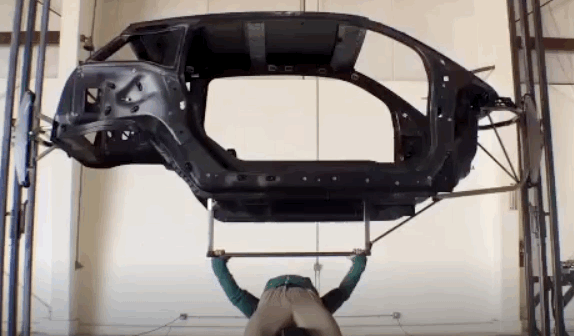 giphy
willscourtney
(What you can't see, dear reader, is that Josh barricaded himself off in a separate office behind a door for this conversation, even though he and Mike and I all sit next to one another.)
mikeguy
I constantly find myself expecting better from Cadillac.
Josh, tell me how much you love the interior controls.
willscourtney
hahahah
josh
It's super fun to drive, at any speed—more communicative than any of the competition that I can think of—it's totally acceptable if not competitively luxurious inside (save that fucking infotainment system which, as discussed, blows), and it's comfortable and everyday usable and fun.
The haptic—I think?—feedback on those hard buttons for volume, station, etc. were unusable.
willscourtney
At least a lot of those have steering wheel button redundancies.
josh
I might as well have been mashing my fingers into hard plastic just guessing whether or not it was supposed to do anything.
mikeguy
I know we're in a strange era where luxury cars (Lexus, Acura) are completely fucking up console controls, but that volume pot thingy is inexcusable. And impossible to explain.
willscourtney
Clearly, somebody at Cadillac heard about Tinder, and said, "Hey, all the kids love swiping, let's make that how we control the volume!"
mikeguy
Replacing volume knobs with mysterious slider arrow thingies is like replacing a dog's legs with a pile of mattress springs.

Cadillac
josh
It's so much form over function.
willscourtney
I hope that, in five years, Cadillac will be back to knobs and hard buttons and we can all just pretend these Cue years never happened.
[After-the-Fact Check: Cadillac's "Cue" infotainment system, which uses touch-sensitive areas of a hard metal-and-plastic display in lieu of traditional buttons and knobs, was introduced in 2012.]
That said, I actually found the gauge cluster more aesthetically displeasing than the infotainment setup. I could use the steering wheel to change radio stations and volume and ignore the Cue, but I more or less had to look at those gauges, which may have come from the Pontiac Aztek.
WHO MAKES A TACH GO SIDEWAYS.
I MEAN HONESTLY.
josh
Agreed. Form over function, again. I mean, it must be hard for a carmaker trying to differentiate itself, but this was not the time to reinvent the tach. It's a solution in search of a problem.
I thought the car was exceptionally comfortable, though—great seats, great ergonomics, everything easy to access (if sometimes hard to interact with).
mikeguy
Yeah I have to agree with the ergonomics and and the quality of the seats. Mostly because I've been feuding for 10 years with the guy who gives us Cadillac press loans.
willscourtney
/giphy beef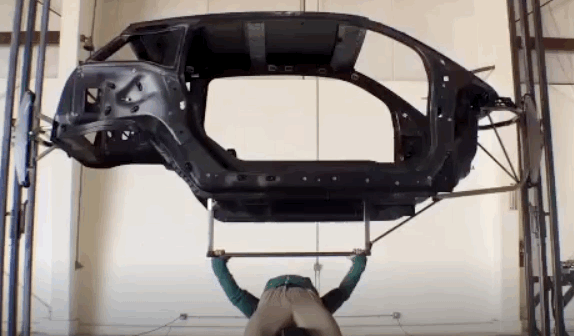 giphy
It does everything a driver's car NEEDS to do. It just kinda drops the ball a bit in terms of what I might expect a CADILLAC to be.
That said, I friggin' LOVE the way it looks.
josh 
Will, did you fit in that car or did your long-ass legs bust through the firewall?
Wait wait wait—what are your expectations for a Cadillac?
willscourtney
The ATS-V is actually surprisingly roomy. I fit quite nicely in there.
[After-the-Fact Check: The ATS-V coupe offers 37.6 inches of front head room, and 42.3 inches of front leg room.]
josh
A MODERN Cadillac? Because, let's be honest, they haven't been THAT "Cadillac" in, what—40 years? Longer?
This is why I wasn't so disappointed at the interior: I had very low expectations.
willscourtney
True. But they were just garbage cars for a good chunk of that. Now most of their cars are great...
mikeguy
Hey hey. 40 years ago, Cadillac was making the Sedan DeVille, one of the worst cars ever made, according to Neal Pollack.
willscourtney
...except for their interiors, which seem like they should have been the first thing they fixed.
mikeguy
I'm not sure their DNA ever really was, say, S-Class luxury.
willscourtney
I'm happier they made some awesome -Vs that drive really well than a bunch of barges with rich Corinthian leather, but still...can't we have both?
mikeguy
It was always sort of a step above Buick.
willscourtney
It was the sort of car that Sgt. O'Leary would trade his Chevy in for.
(Ac-ac-ac-ac-ac-ac.)
josh
For what that car is, I'd keep the steering feel over nicer materials any day of the week.
willscourtney
I would like to circle back around to the styling, because I think it's one of the high points of the car
josh
Back in the early days of cars, Cadillac was for sure the gold standard—more Rolls-Royce than S-Class. But that was a loooooong time ago.
Will, I also liked the styling. Sleek and athletic without being aggressively gimmicky.
Or gimmickly aggressive.
No eight-foot wing.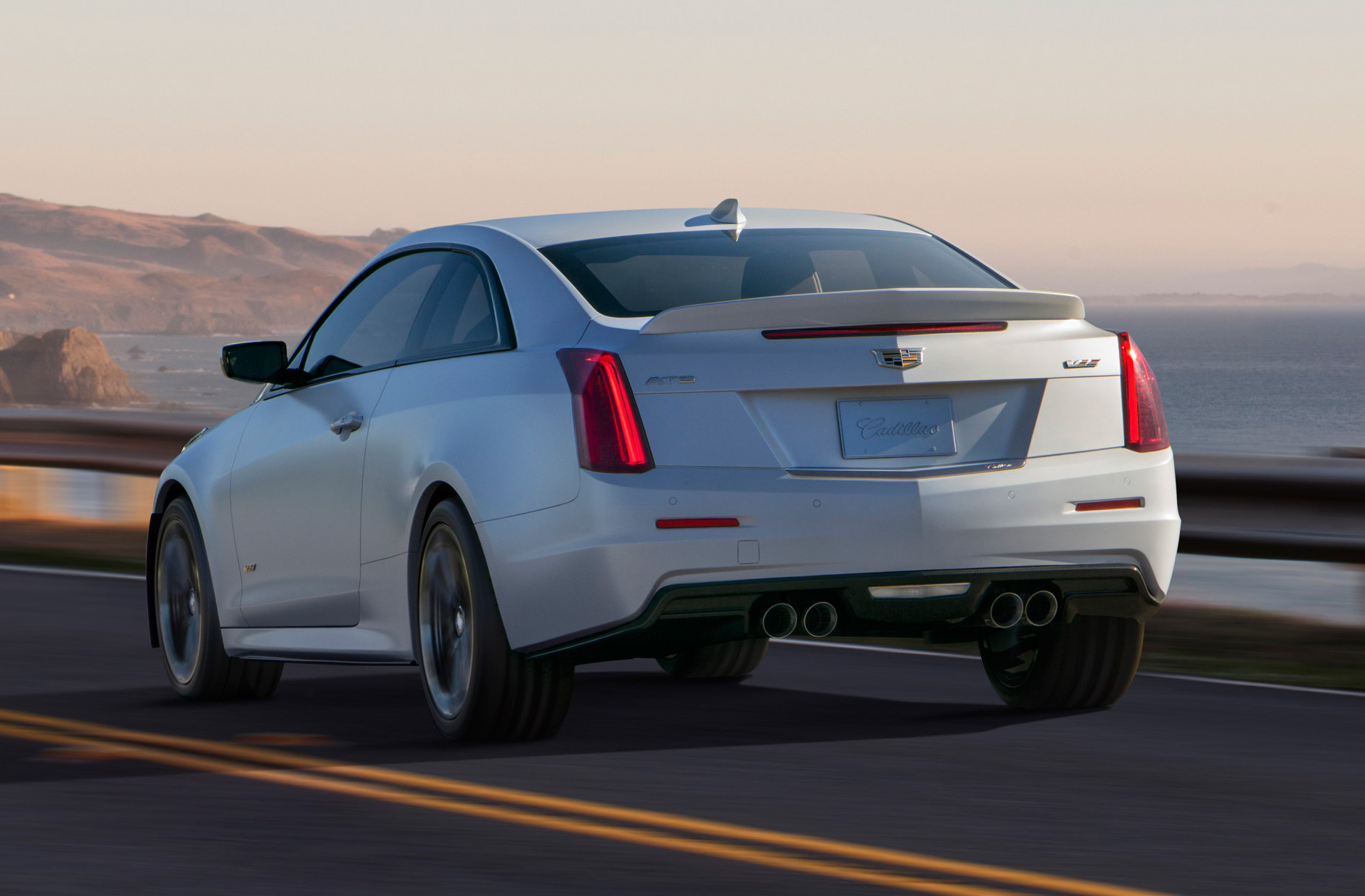 Cadillac
willscourtney
Yup. And the carbon fiber package that ours had (and becomes standard for 2019) just accentuates that. Though at the cost of the occasional scraaaaaaaaaaaape on low driveways.
I hope that a lot of that ATS-V (and CTS-V) styling carries over to the next generation of Cadillacs. That design language is one of the underrated success stories of the 21st Century automobile industry. They've been doing it long enough now that I think people know what a New Cadillac should look like—edgy, sharp, and aggressive in a way that no other car brand is.
[After-the-Fact Check: Cadillac's angular "Art and Science" design language made its production debut on the first-generation CTS back in 2002.]
josh 
I'm not sure it's quite as successful as you're making it out to be. There were a lot of missteps. But, yeah, it's a well-defined and recognizable aesthetic...
(...that doesn't really carry over to, say, the CT6.)
willscourtney
They've strayed a bit from it, which is unfortunate. Still, even with the CT6, I'd say it's pretty obviously a Cadillac. Even if you covered up the badges, I think most people would be able to guess the brand.
Then again, I'm an optimist.
josh
Then again, you're an automotive journalist. "Most people" is a goddamn lot of people.
willscourtney
Potato, bacon.
josh
What's the pricing again?
willscourtney
Starts about $65K.
[After-the-Fact Check: The Cadillac ATS-V coupe starts at $64,790 including destination.]
josh
GOOD GOD THAT'S A LOT OF MONEY.
The interior should really be better.
willscourtney
Which makes me wonder how many people cross-shop this against Corvettes. I could see a lot of GM loyalists who finally have some money weighing head against heart on that one.
josh
The road manners are far nicer in the ATS-V. I mean, the Corvette is kind of hard to live with, still, even after all the many, many significant improvements in the Vette.
willscourtney
The Corvette is still very much a Second Car. Sure, you could drive it every day, but the packaging really relegates it to weekend-driver status. On the flip side, you could live with the ATS-V every day for 10 years and not get mad at it.
josh
/giphy You mad, bro?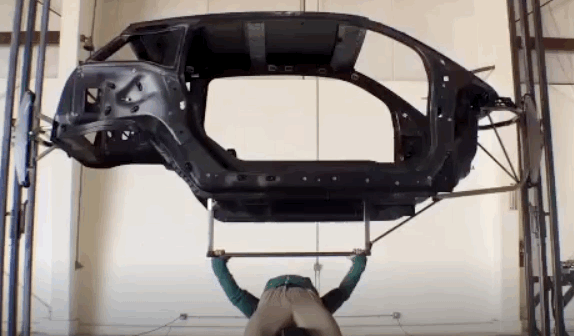 giphy
willscourtney
pff
Okay, final thoughts?
josh
Well, $65,000 to start is too much money. I'm not sure why I thought it was less expensive than that. That does make the interior an issue. Because...why? Where'd the money go?
However, it's a phenomenal driver's car, I think the most fun in the segment—it's just always fun to drive, always communicative and eager, at 15 mph or 40 mph or 100 mph. And it's supremely comfortable. I loved sliding into it and pressing that weird trapezoidal engine stop-start button and putting it into gear; the car makes you feel like the Transporter—just ready to go tear shit up. That's actually quite a hard feeling to engender.
But Cadillac is still pricing things like they have a certain amount of brand cache that, frankly, they squandered a long time ago. This should be a $45K car. Or it should be a $65K car with a much better interior and usable infotainment. 
willscourtney
I don't have quite as much of a beef with the price as Josh, not in a day and age when the average new car price is $37,000. For the amount of engineering that went into this vehicle, for the speed, the looks, the comfort, and the fun-to-drive factor, $65K or a bit more seems pretty reasonable.  That said, yeah, some of the materials are much more in line with a car that costs half as much, and some of the UI choices don't make sense at any price. But hey, no car is perfect, and as an enthusiast, I'd rather give my business to a car that spends a limited pool of money on driving fun and style over fancy frippery.
All told, I'd say this car has just enough little flaws to give it character. Hell, if anything, they add to its character. It makes you appreciate the great stuff a little more. Perfection is admirable. Little flaws are what turn like into love.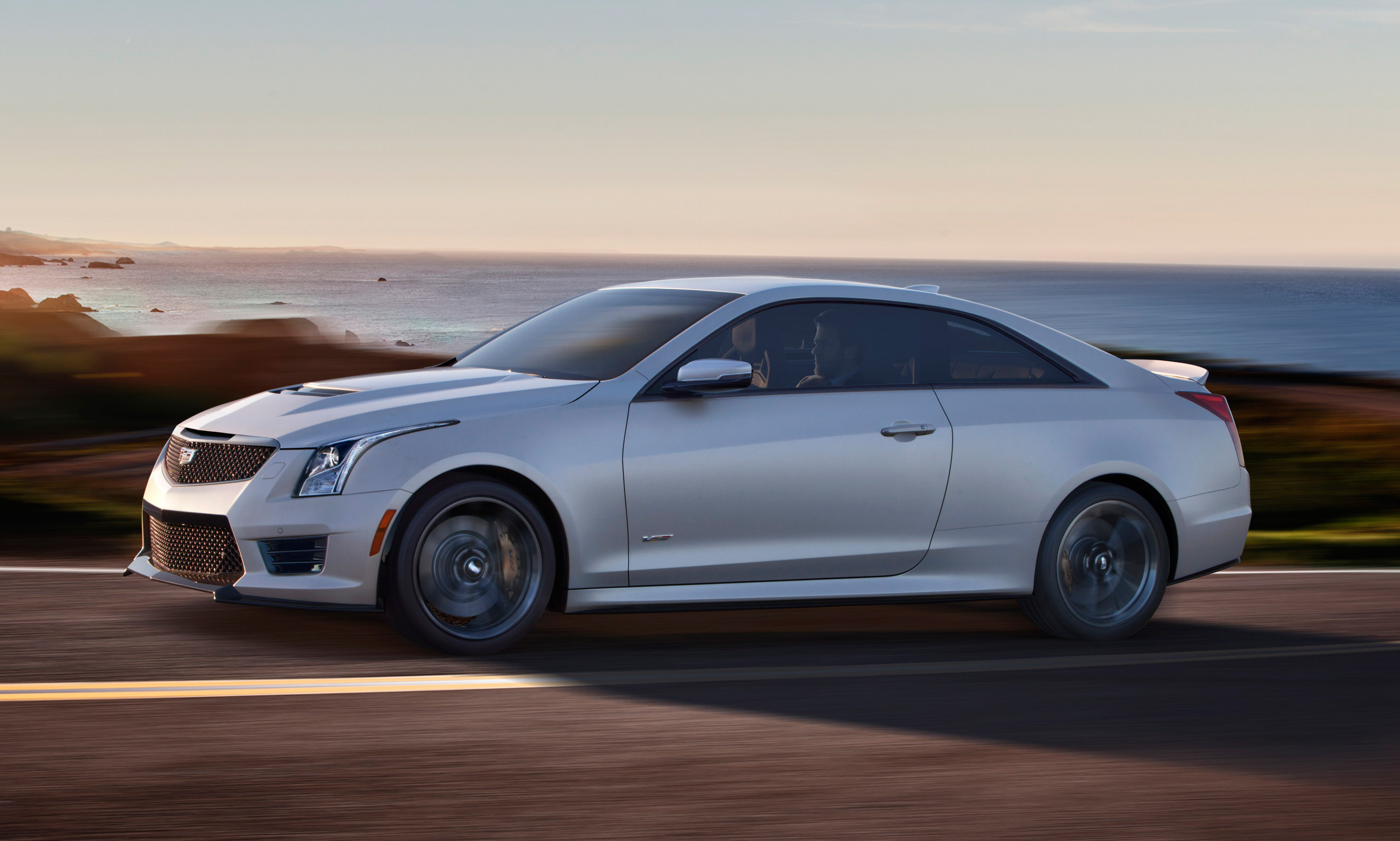 Cadillac
mikeguy
A sort of luxury car at luxury car prices, with an unusable infotainment interface, a perfectly adequate turbo-charged V6 that should be an air-breathing V8. What's not to love?
josh
Yeah, those aren't lovable flaws—but it is a lovable car, no?
mikeguy
On the other hand, I found myself really pleased with the ride in NYC, and when I opened 'er up on the Taconic the steering feel was remarkable. I've always been sort of repulsed by Cadillac's newish design language, but as they start to dial back the blockish, overly square lines, and add some grace, it's becoming a—dare I say it—pretty car.
willscourtney
Last question, to tie it back up: If you had $70K to spend on a daily driver, would you buy it (or consider it)?
mikeguy
/giphy no way jose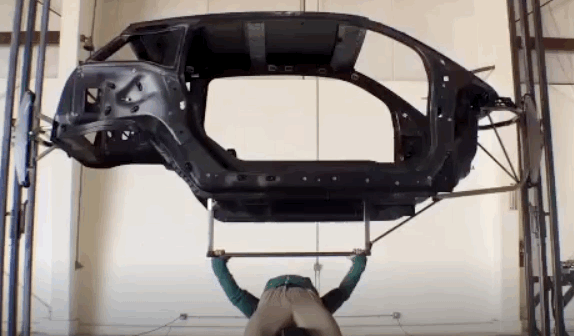 giphy
josh
Not for $70K, no. The Mercedes-AMG C63 starts at $70K. Or, better, the goddamn Jaguar XF Sportbrake starts at $70K, and that might be my favorite car out right now.
Big-up to Cadillac for a phenomenal driver's car, but it needs to be more of a complete package to justify the price—or it needs to be cheaper.
willscourtney
It'd definitely be in my final four, even at that price. It basically would come down to whether the emotional appeal of supporting the American underdog and the driving fun outweighed the other advantages of, say the C63 and the M4.
That said, as an unmarried dude in his early 30s, I don't really have need for much more car than one that size, so I can see why other folks with ADULT RESPONSIBILITIES might want something else.
josh
Do you think it's at all reasonable that those cars are all priced the same?
willscourtney
Honestly? Pretty much. The Caddy should be cheaper, but like $5K, maybe $10K less. And the Caddy comes with alllllll the performance gear as standard. You have to option a lot of stuff onto the C63 and M4, which drives up the price.
josh
Fair point.
willscourtney
So on that note...
/giphy cadillac ats-v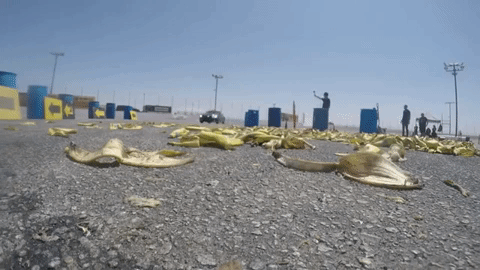 giphy
love it.
josh
/giphy That's all, folks!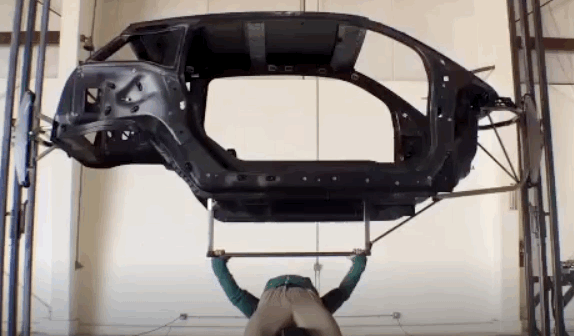 giphy
The 2018 Cadillac ATS-V Coupe, By the Numbers
Base Price (Price as Tested): $64,790 ($74,190)
Powertrain: 3.6-liter twin-turbocharged V6, 464 horsepower, 443 pound-feet of torque; six-speed manual transmission; rear-wheel-drive
Fuel Economy: 16 city, 23 highway (EPA estimate)
0-60 MPH: 3.8 seconds (manufacturer estimate)
Top Speed: 189 miles per hour