Odd as it may sound to the average reader, your humble author is actually pretty jazzed up about the new Genesis G80 Sport. The regular G80 (née Hyundai Genesis) strikes a neat balance between comfort, style, and real-world performance; you'll never confuse it with a Lotus, but it's clear that Hethel had a role in developing the suspension. The new twin-turbo V6-powered G80 Sport model, which The Drive couldn't help but notice at the New York Auto Show, promises to push the luxury sedan into even more entertaining territory. But as it turns out, you'll have to pay up for it; the Genesis G80 Sport will start at $55,250.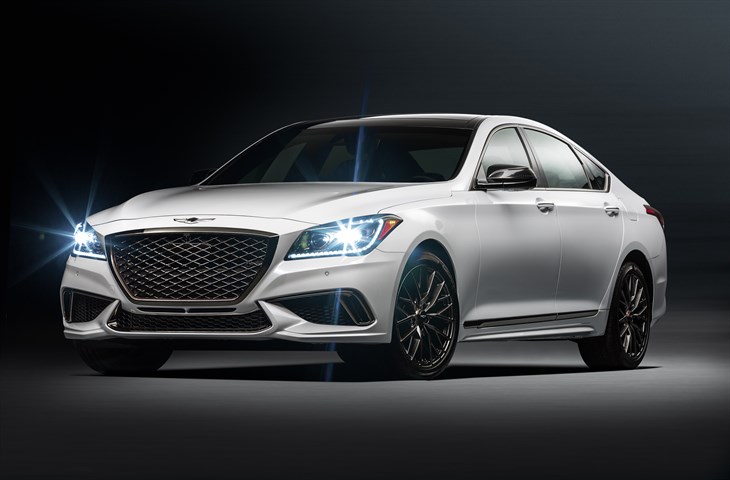 Genesis
That's a whole $13,500 more than the entry-level G80 powered by the 3.8-liter naturally-aspirated V6—or, to put it in Hyundai terms, just $665 more than the price of a base-model Kia Rio. It's also just $1,750 less than the top-tier 5.0-liter V8-powered G80 Ultimate. (Opting for all-wheel-drive on any Genesis G80 adds $2,500 to the price.) Both the Sport and Ultimate come fully loaded at those prices, however, whereas base G80 buyers would need to tack on more than $10,000 of options to reach feature parity with them.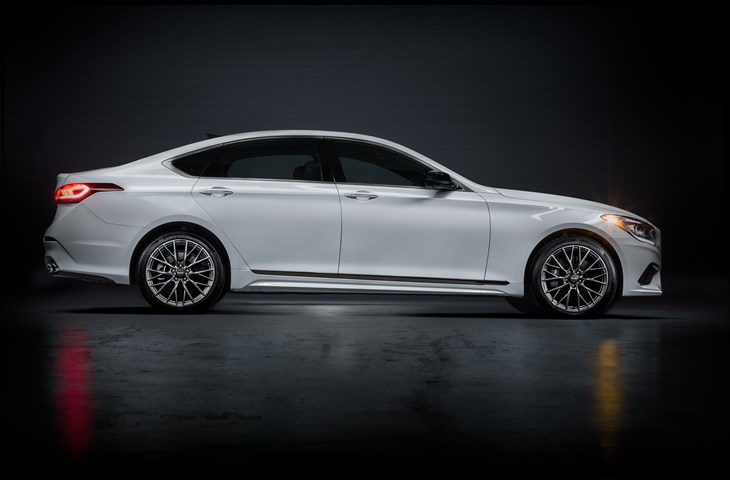 Genesis
While the Sport may be down two cylinders compared with its slightly-pricier brother, the turbocharged V6's 365 horsepower and 376 pound-feet of torque put it just 55 horses behind and (more importantly) four lb-ft ahead of the V8 model. In the larger G90 model, the two powertrains produce nearly identical performance figures, so we fully expect the same to be the case with the smaller of Genesis's current models. If the 3.3-liter twin-turbo V6 doesn't send the G80 Sport from 0-60 miles per hour in five seconds flat or less, we'll eat our hats.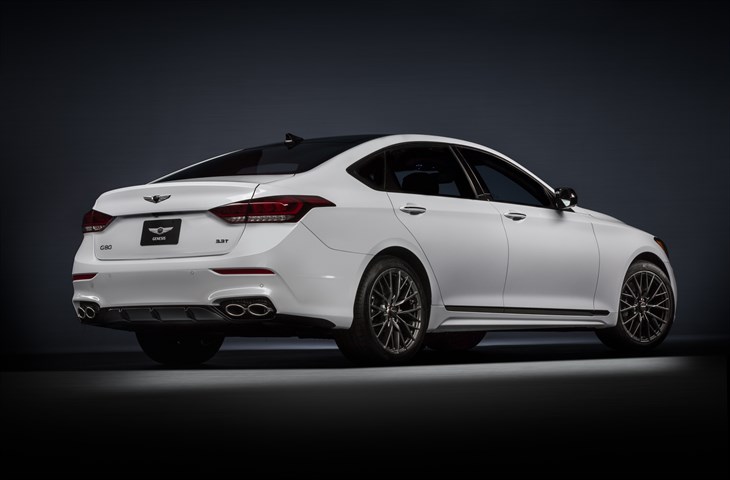 Genesis
More importantly, the Sport model tweaks the adaptive suspension, adds on more aggressive front and rear fascias that include quad tailpipes and a sweet-looking grille, and an interior outfitted with sport bucket seats, a chunkier steering wheel, carbon fiber* trim, and contrasting stitching. Those cool copper accents we noticed at NYIAS comes standard inside and out on every G80 Sport, too.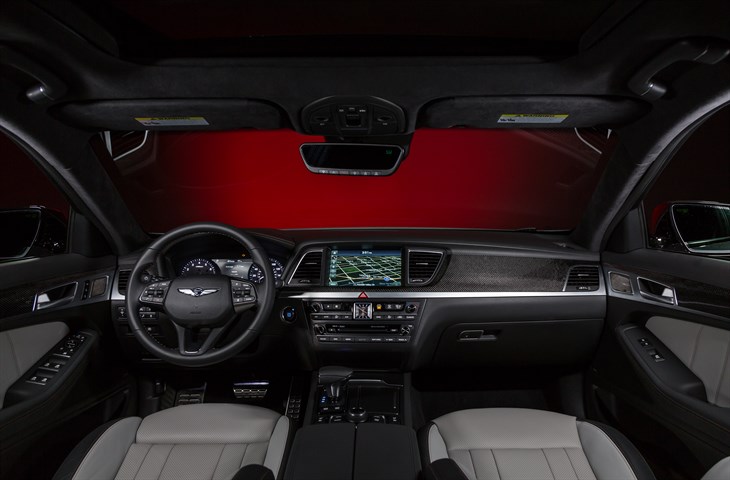 Genesis
If that all sounds good to you, you can swing by your local Hyundai dealer—just kidding, they'll come to you—and pick up the G80 Sport as early as May.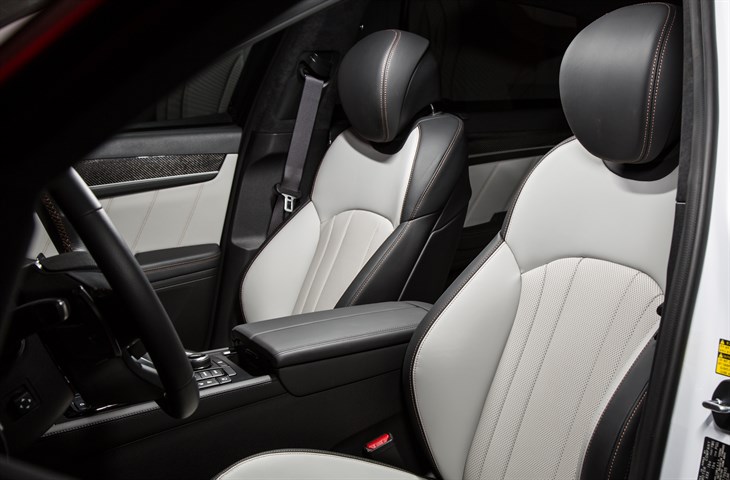 Genesis