Welcome to Critic's Notebook, a quick car review consisting of impressions and marginalia regarding whateverThe Autance writers happen to be driving. Today's edition: the 2018 Nissan GT-R Premium.
The 2018 Nissan GT-R Premium, By the Numbers:
Base Price (Price as Tested): $112,185 ($119,885)
Powertrain: 3.8-liter twin-turbo V6, 565 horsepower, 467 pound-feet of torque; six-speed dual-clutch transmission; all-wheel-drive
EPA Fuel Economy: 16 mpg city / 22 mpg highway
0-60 MPH: Call it 2.9 seconds, based on tests of previous versions 
Coefficient of drag: 0.26, or just as slippery as BMW's eco-conscious plug-in hybrid speedster, the i8
Quick Take: Now in the twilight years of its sixth generation, Nissan's high-performance halo car is still subjectively impressive—but objectively, it's no longer as astounding as it was earlier in life. 
One Big Question: Is it time for the R35 GT-R to die?
The Nissan GT-R may be known by the nickname Godzilla, but these days, it feels more like the hero battle-suit from Pacific Rim, Gipsy Danger: a potent-yet-aging mechanical power. In the movie, of course, Gipsy manages to pull through and save the world, holding its own against monsters the size of battleships and jumbo jets long enough to drop a nuke through an interdimensional portal at the bottom of the ocean and wipe out the alien invaders. (It's an odd movie to summarize.) 
But in the real world, where the laws of narrative storytelling don't apply in the same way, it's harder to make a case for choosing the R35 GT-R over some of its competitors. When it launched in 2008, it was groundbreaking, everything the world demanded from a new car destined to carry on the GT-R legacy—capable of outrunning cars that cost thrice the price both on the straights and in the turns, while making heads whip around as onlookers tried to catch a glimpse of its anime-universe styling unlike anything else on sale. You could love the R35 GT-R, you could hate the R35 GT-R—but either way, you had to respect it. 
More than a decade after it dropped on the scene, thought, the rest of the world seems to have outpaced the R35. Sure, there's been the occasional souped-up or kitted-out version designed to keep the car fresh and relevant—the NISMO GT-R, the SpecV. But in an era when McLaren can squeeze a 2.5-second 0-60 run and a 9.7-second, 141-mph quarter-mile run out of a rear-wheel-drive street car and BMW builds a two-ton luxury sedan that can blitz from a stop to a mile per minute in less than three seconds, the regular ol' GT-R doesn't seem nearly as impressive as its wild styling makes it out to be.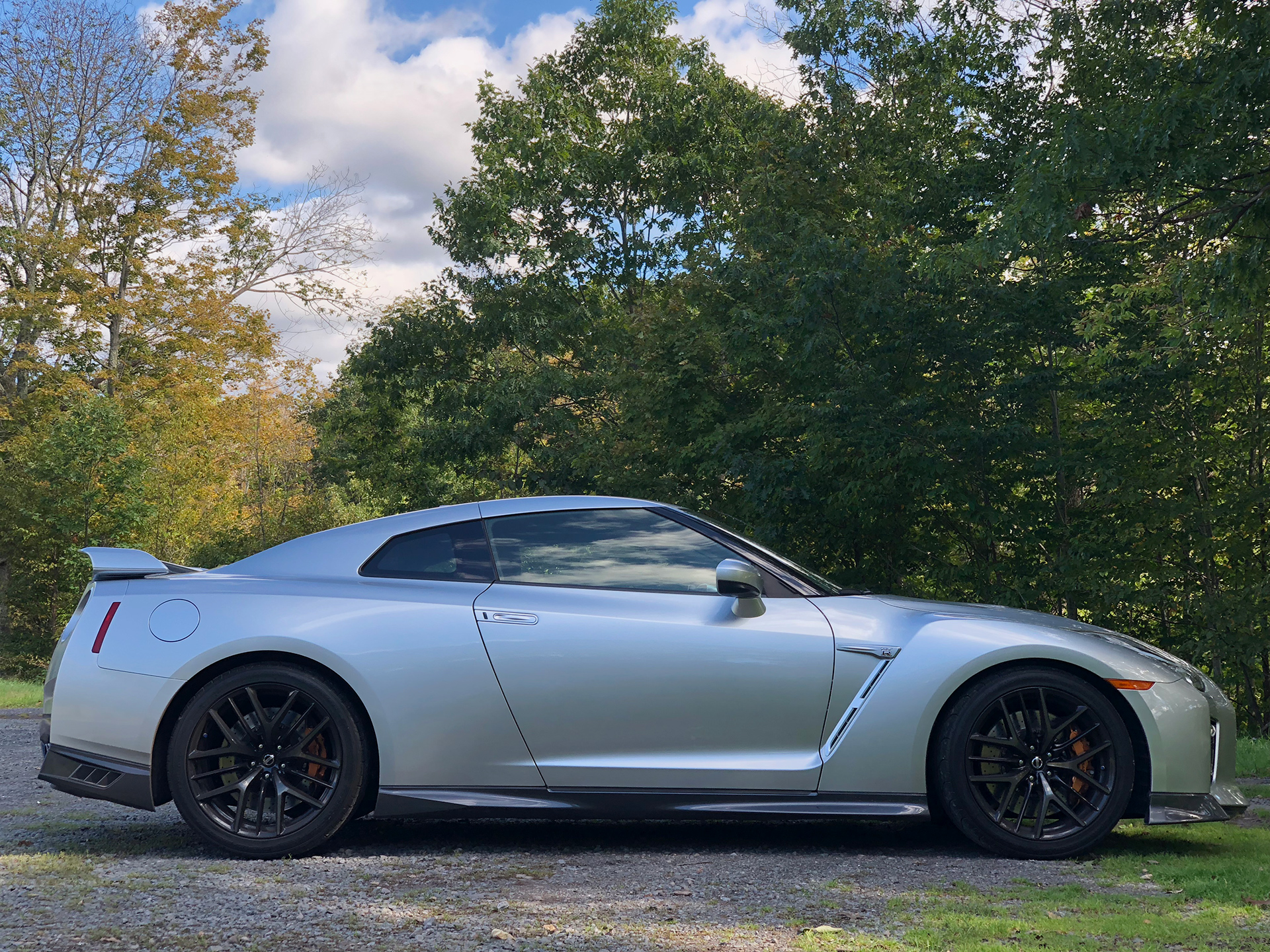 Will Sabel Courtney
2018 Nissan GT-R Premium: The Pros
The unadulterated JDM styling is every bit as visually arresting today as it has been every day of the last decade. The geometric contrast between the boxy butt and the circular taillamps still sucks in the eyes even before the brakes lights come on, and the wide-eyed front end still brings to mind an anime bulldog whose owner just came home. But it's the side view that's aged the best; its sharp, simple lines seem so clean and obvious, even those completely lacking in drawing talent (i.e. me) feel like they could sketch it with ease. 
Its stats may not be class-leading or world-beating anymore...but Godzilla is still fast as hell. 565 horsepower, all-wheel-drive, and a dual-clutch transmission pretty much guarantee that; stomp on the gas with the turbos primed, and you can blitz past pretty much anything—family crossovers, other sports cars, an F-16—before whoever's driving the other vehicle knows what happened. 
The Premium Interior Package—a $4,280 upcharge plopped onto my tester—looks every bit worthy of a car with a six-figure price tag. The reddish-brown semi-aniline leather stretched over the seats and hand-sewn over much of the rest of the car's cabin has the warm, ruddy look of a cowboy's new saddle, ready for years of long rides and adventures. 
It's increasingly rare to find a legitimate sports car with four real seats and a good-sized trunk nowadays; once you're past muscle car category, you're basically forced to leap all the way to the likes of a Ferrari GTC4 Lusso, unless the tiny frunk of a 911 is enough to suit your needs. Granted, the GT-R's aft quarters push the limits of the term "real seat"—there's enough room for a 10-year-old at best to be comfy back there, and only if the driver and front passenger are no taller than the average 14-year-old—and at 8.8 cubic feet, the trunk isn't exactly suited for a two-kid household anyway. But the whole package is more than capacious enough for four adults to drive across town in a pinch, or for a couple of DINKs and their dog-child to take a long road trip.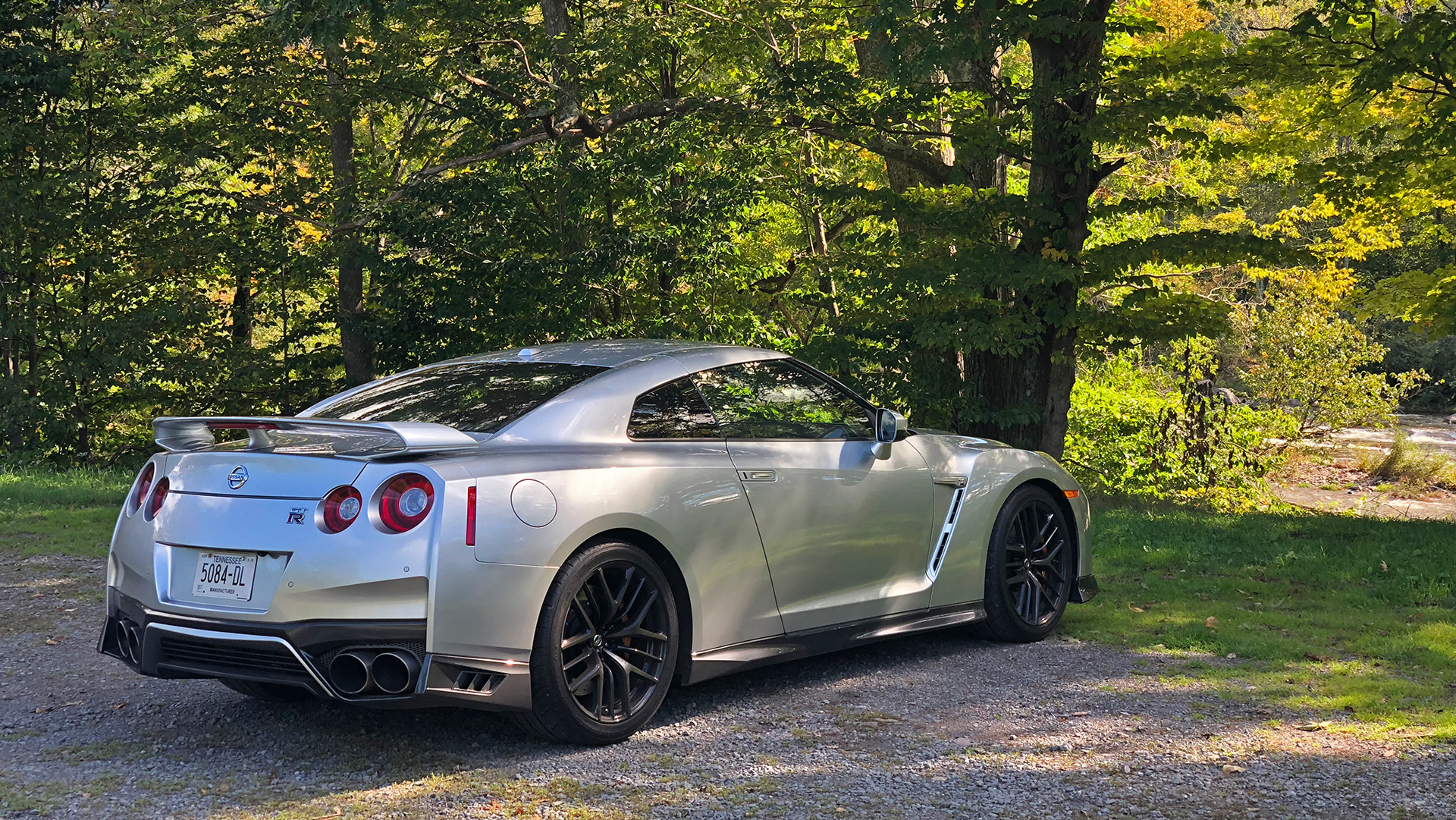 Will Sabel Courtney
2018 Nissan GT-R Premium: The Cons
The GT-R's build quality was questionable at $71,000; at $120K, it's all but inexcusable. The car clunks, whines, groans, and moans—especially at low speeds, where every mechanical interaction sounds like the car gruffly expressing its displeasure at being forced to putter around like one of those lesser Altimas it had to share its showroom with before you brought it home. 
The fighter-jet style infotainment display and control layout hasn't been updated all that much, and it looks outdated—especially the screen between driver and passenger, which, like the one in the Armada SUV, seems painfully out-of-date for the price and class of its host vehicle. And while any true drivers are sure to appreciate the instrument panel's beefy, centrally-mounted tachometer, the monochromatic LCD screens for gear, speed, and other vital info below it look like they were peeled from a 1980s-era Oldsmobile. 
Did you expect a V6-powered sports car to achieve decent fuel economy? Well, good luck with that. Six tight gears and a tightly-wound turbocharged motor mean you can expect overall mileage to dip below 20 mpg if you drive much beyond the speed limit...and you will drive beyond the speed limit. 
The seats, while gorgeous, are distinctly lacking in comfort on a long haul, at least to this reviewer's ass. The padding beneath that fancy leather feels like it was sourced from the same company that makes the seats on the D.C. Metro; there's about as much give as you'd find on a park bench. You don't notice when the adrenaline is up while attacking winding mountain roads in the Catskills; you sure as hell do notice during the two-plus-hour slog on Interstate 87 each way to get there and back from New York City. 
2018 Nissan GT-R Premium: Value
Part of the current-generation GT-R's appeal when it launched was the bang-for-the-buck embedded in that crisp skin: with 478 horsepower available at a starting price of $70,475, it offered Porsche 911 Turbo performance at a loaded Boxster S price. These days, however, even the cheapest R35's base price breaks into six digits; the GT-R Pure that does with a stripper six-speaker stereo, the throaty titanium exhaust, and a few other features starts at $101,685 with destination. Adjusted for inflation, that 2008 base price would be about $83,000 today; the other $18K in rising price, presumably, can be attributed to the dual increases in engine output over the last decade (it went up to 523 horses in 2010, then rose to its current output two years later), the mid-life refresh that tweaked the center console and a few other bits, and...well, the fact that Nissan could do it. 
Trouble is, as mentioned previously, trickle-down performonomics mean the GT-R isn't quite the value it once was. In addition to the aforementioned M5, Mercedes-AMG and Audi both make AWD speed machines that can keep up with Godzilla—and the E63 and RS 7 are not just better-made and more luxurious than this GT-R Premium, they can also be had cheaper than my press car. Hell, a Camaro ZL1 is nearly the R35's equal in a straight line and, according to Car and Driver, can kick the GT-R's ass around Virginia International Raceway by almost eight seconds a lap—at 61 percent of the Nissan's price. The harder you stare at the 2018 GT-R, the harder it is to see it as a value play.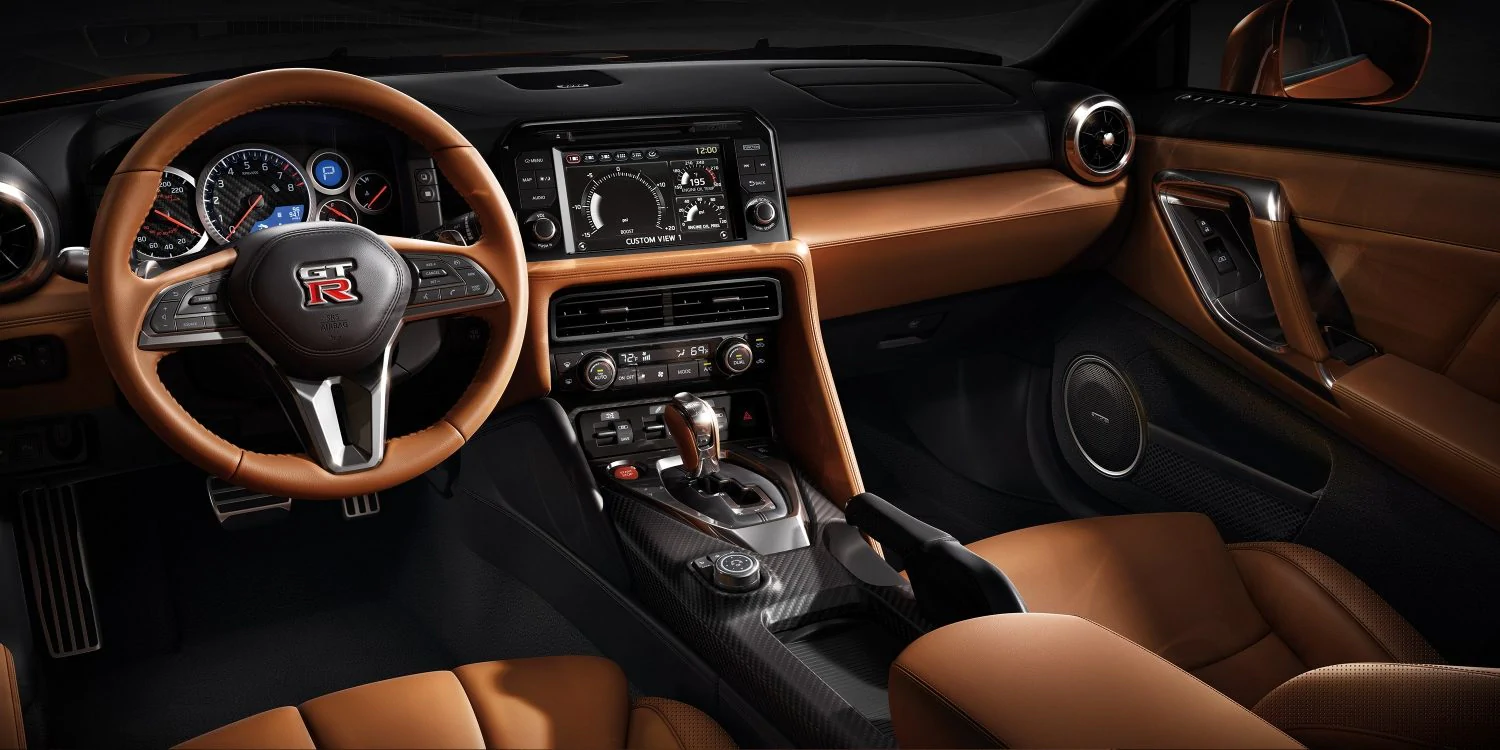 Nissan
2018 Nissan GT-R Premium: The Bottom Line
There's still magic to be found in this missile. I found it every time I squeezed on the gas in the middle of the rev range and felt the power shove me back into those hard seats, the car taking off like a scalded cat. I felt it every time I threw it into a corner with my foot in the throttle, knowing—not hoping, but knowing, with certainty—the grip would be there to carry me through. And I felt it when I took a longtime GT-R fanboy for his first ride ever in Godzilla's belly, hearing his voice crack, jump two octaves, and burst into screams and giggles as he felt the full fury of launch control. 
As the Japanese will tell you, Godzilla certainly can die, but he never stays dead for good. He always winds up coming back, reinvented for the current era. Here at the end of its life cycle, the R35-generation GT-R is no longer be the match for the Mechagodzillas and Ghidorahs and Rodans of the modern-day supercar world. But hopefully, a couple years from now, the R36 generation will arrive, with Italdesign-inspired looks and a 700-hp hybrid powertrain and a few high-tech tricks nobody else has even thought of lobbing onto a production car, and this kaiju can go back to being king of the monsters all over again.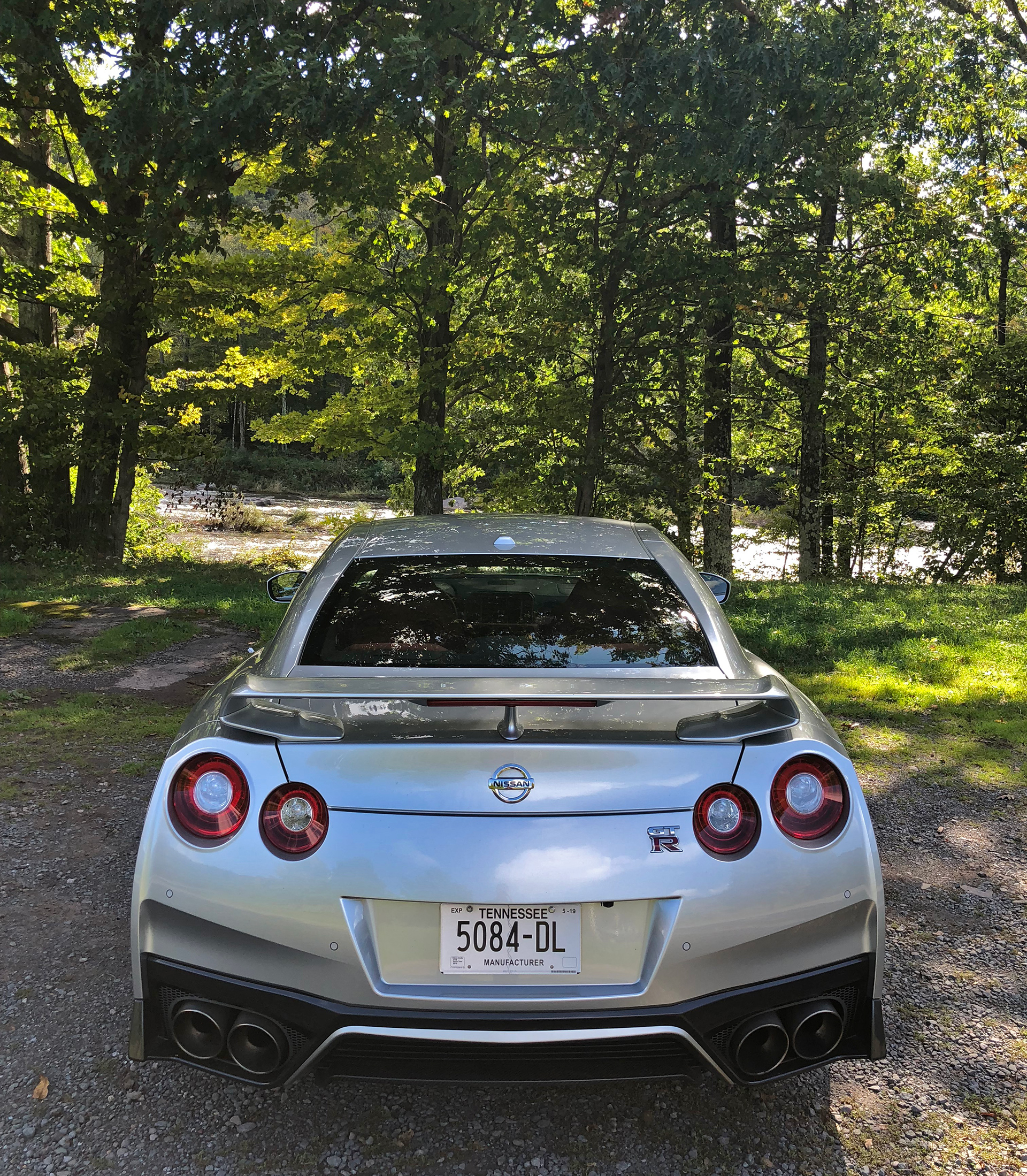 Will Sabel Courtney