Following months of teaser shots and concepts, Jaguar's long-awaited entry to the EV ute category has arrived—the 2019 I-Pace. 
Striking visuals and genuine performance were both promised throughout the development process, and as it seems, the British marque has held true to that statement. The freshly-released production version almost perfectly mimics that of the concept, helping to create a new niche segment that Jaguar sees as a major market with the continued advancement of EV tech. 
Under the I-Pace's admittedly handsome shell is the most thorough offering of electrification yet from the brand. Equipped with a 90 kWh battery, the car can deliver 240 miles of range in a single stint with fast-charging capabilities that allow owners to fill capacity to 80 percent from empty in just 40 minutes. That same electric powerplant also provides a combined power output of 394 horsepower and 512 pound-feet of twist. When used in prime conditions, that equates to a 4.5-second sprint to 60 miles per hour from a standstill. 
In addition to the rapid powertrain, Jaguar has similarly invested in driving dynamics. Trick air suspension is standard with auto-leveling functionalities that keep the I-Pace planted along with its inherently low center of gravity. Furthermore, the car makes use of artificial intelligence to enhance the driving experience. The self-learning AI system recognizes the pilot's traits and works to complement them with its suite of active suspension goodies, providing interactive communication that Jaguar prides itself on with the stylish competitor.
Well-touted head of design Ian Callum was the primary orchestrator behind the I-Pace's aesthetics. As he and other Jaguar Land Rover team members have proved with the recent influx of Range Rover and Jag SUVs, it is indeed possible to recreate the ethos of a sports car's sexy looks in a family-hauler. By incorporating that idea with the forward-thinking underpinnings of the electric crossover, the collective efforts of JLR pros resulted in this anticipated model.
"The I-Pace's electric powertrain offered us unprecedented design freedom," said Callum. "Starting with a clean sheet enabled the dramatic cab-forward profile, unique proportions, and exceptional interior space—yet it is unmistakably a Jaguar. We wanted to design the world's most desirable EV, and I'm confident we've met that challenge."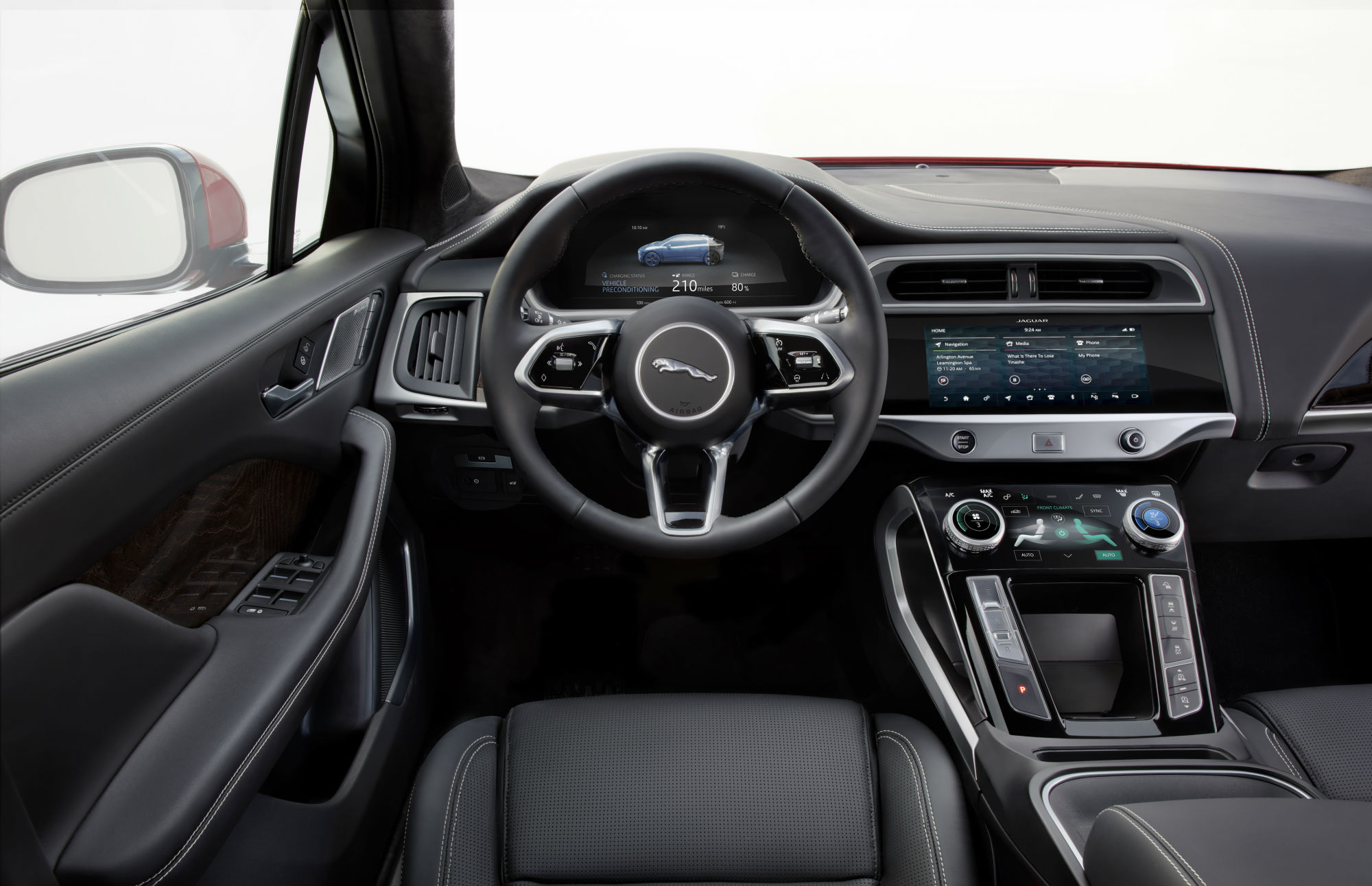 Jaguar Land Rover
Accessibility was, of course, a major focus for the I-Pace in order to back up the stellar technology within. The automaker claims that this will be the first model to feature what it calls Jaguar InControl Touch Pro Duo infotainment. That means a 10-inch upper screen accompanied by a 5.5-inch lower display, both of which house Amazon's Alexa functionalities. Drivers and passengers are thus able to access a slew of features through voice commands, promoting hands-free interaction with the car's navigation system and in-car entertainment. Over-the-air software updates are also a staple of the I-Pace's creature comforts, making it easier for customers to stay current without making extra trips to the dealership.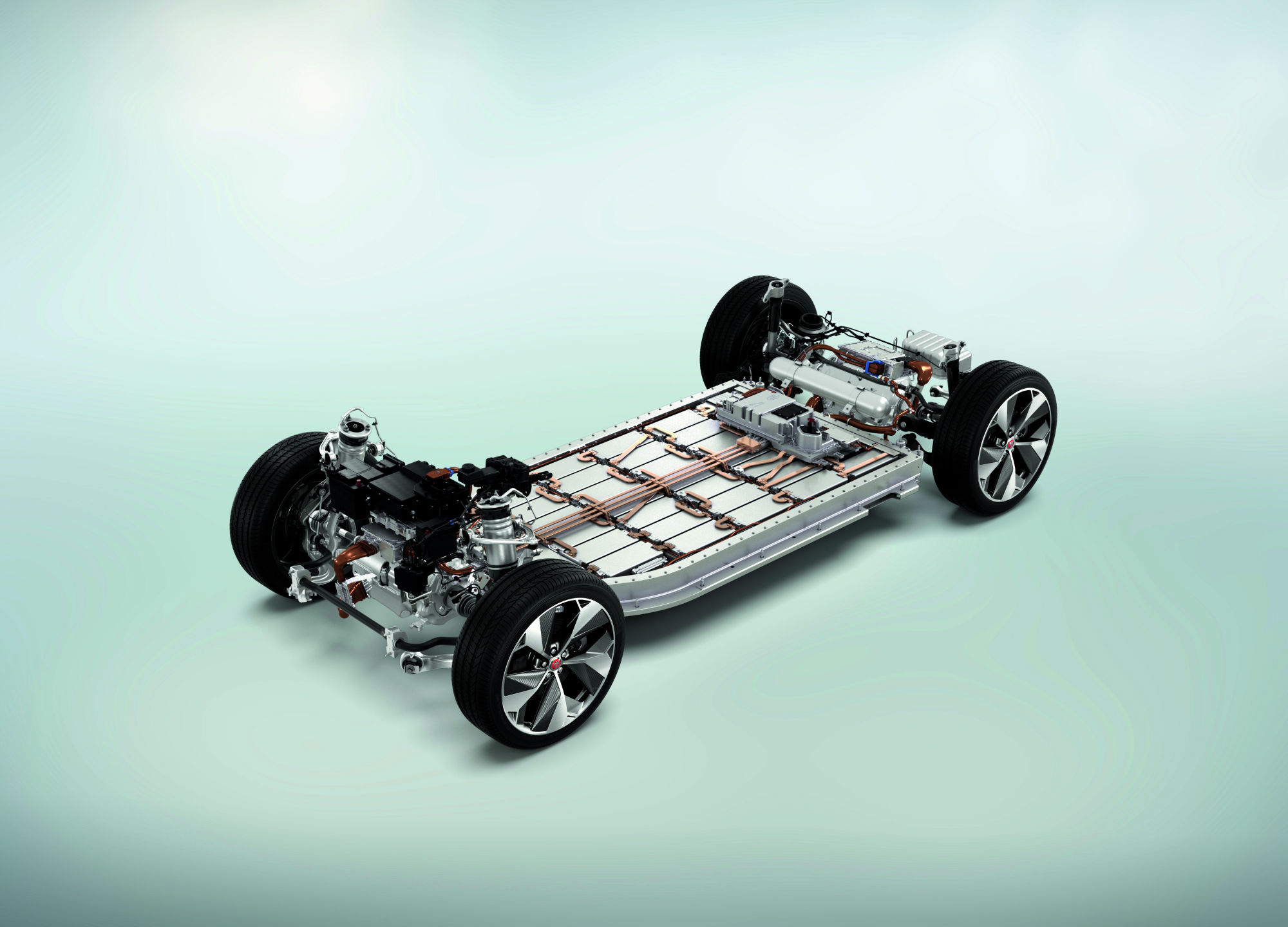 Jaguar Land Rover
The first run of Jaguar I-Pace models will arrive in U.S. showrooms during the second half of 2018. Ordering will be open immediately, and pricing is set to be revealed at the Geneva Motor Show later this month.