Hey, remember Mini? Yeah, it's been a while since I thought about them too, but to keep itself fresh in our minds, the BMW-owned British brand is rolling out not one, but two new special editions: the 2021 Mini Cooper 1499 GT and the 2021 Mini Countryman Oxford Edition. Because this is a company that supposedly builds small cars, let's start with that smaller GT. 
Based on the Hardtop 2 Door, the 1499 GT pays tribute to Mini's 1275 GT from 1969, one of the most affordable performance cars from that year. It rocks a lot of black, gold stripes down the side, and John Cooper Works bumpers, side skirts, and spoilers—parts that would otherwise only be available on the more expensive JCW. Inside, the special edition two-door Mini gets JCW Sports seats, a JCW steering wheel with red stitching, piano black trim, and an anthracite headliner.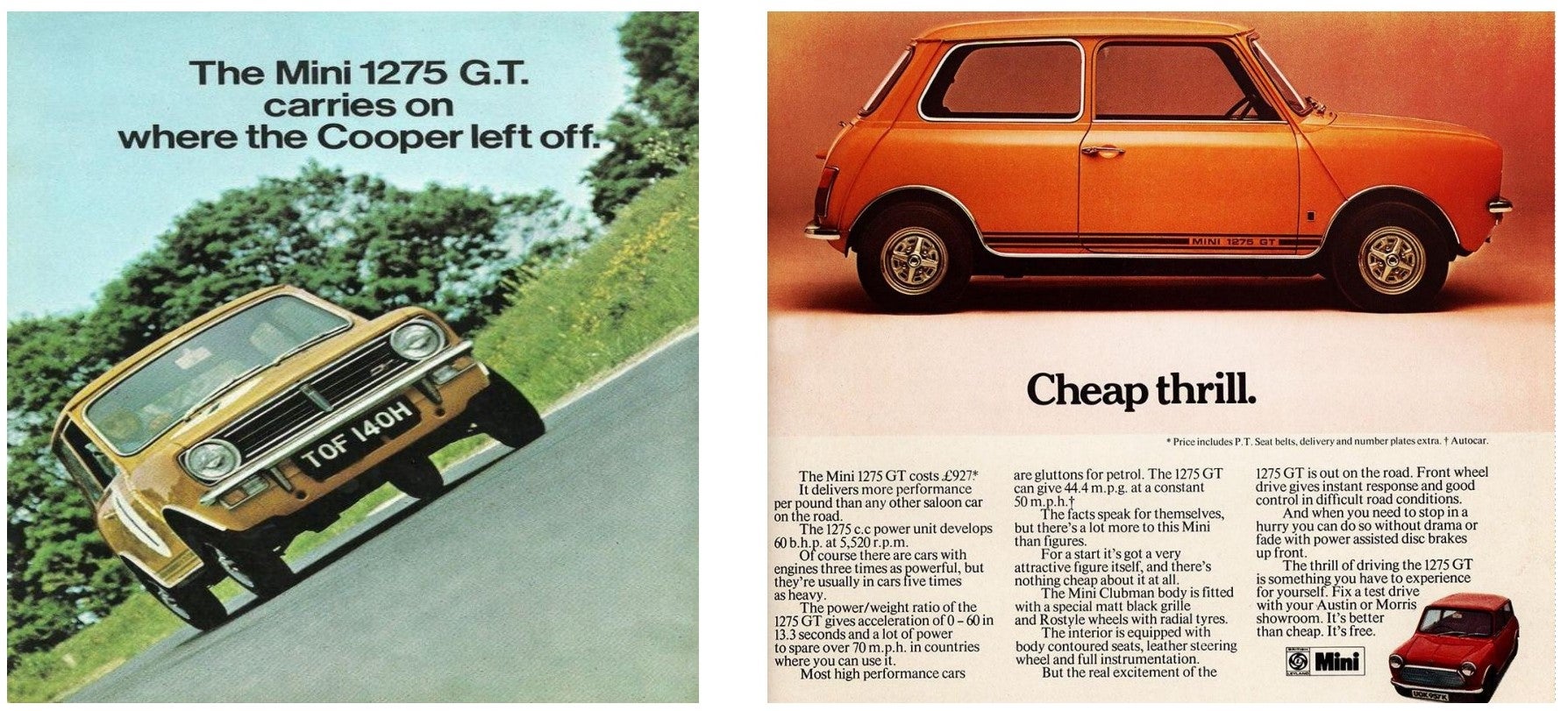 Mini
Powered by a 1.5-liter three-cylinder making 134 horsepower, the Cooper 1499 GT will be available with either a six-speed manual or seven-speed dual-clutch and start at $27,890.
The Oxford Edition Countryman, meanwhile, takes the Classic trim of Mini's compact crossover and adds upgraded 18-inch wheels that can be had in either silver or black, heated front seats, anthracite headliner again, and automatic climate control. This being the Countryman, the Oxford does not have a manual option but can be ordered with all-wheel drive. Unlike the 1499 GT which comes exclusively in black, the Oxford can be painted six different colors. 
More notably, this special edition Countryman will carry a starting MSRP of just $27,350—$5,600 less than what you'd pay if you equipped the Countryman with the same options à la carte to match the Oxford, by Mini's calculations. However, there's a catch. Mini dealerships will apparently not be allowed to give any incentives or lease this car. Sticker price, cash, finance, or bust. 
Got a tip? Send us a note: [email protected]