When you're driving down the road, few situations could be as scary as the steering wheel coming off in your hands. Unfortunately, that could potentially happen to owners of the 2023 Nissan Ariya EV, sparking a recall by the Japanese automaker.
Per the recall notice by the NHTSA, the issue concerns the single bolt that attaches the steering wheel to the steering column. In certain 2023 vehicles, this bolt may be improperly torqued or absent entirely. This can cause play in the steering wheel, or even allow the steering wheel to detach from the column.
One primary bolt is responsible for holding the steering wheel onto the Ariya's steering column. It's kind of a faux pas to forget to put it back on during reassembly. NHTSA/Nissan
The problem was caused by rework undertaken on certain Ariya EVs to solve an issue with steering wheel touch sensors. In some cases, during this process, technicians either failed to torque the steering wheel bolt correctly or left it out entirely during reassembly.
Thus far, Nissan has identified two cases where the steering wheel bolt was missing entirely. Investigation revealed that one technician was responsible for servicing both affected vehicles. Later surveys found one further vehicle with a loose steering wheel bolt that was improperly torqued. Out of an abundance of caution, the company has elected to recall all 1,063 Ariya EVs that underwent the rework process to ensure the issue is solved. Despite this, Nissan expects just 0.18% of that total group to be affected, which equates to just two vehicles.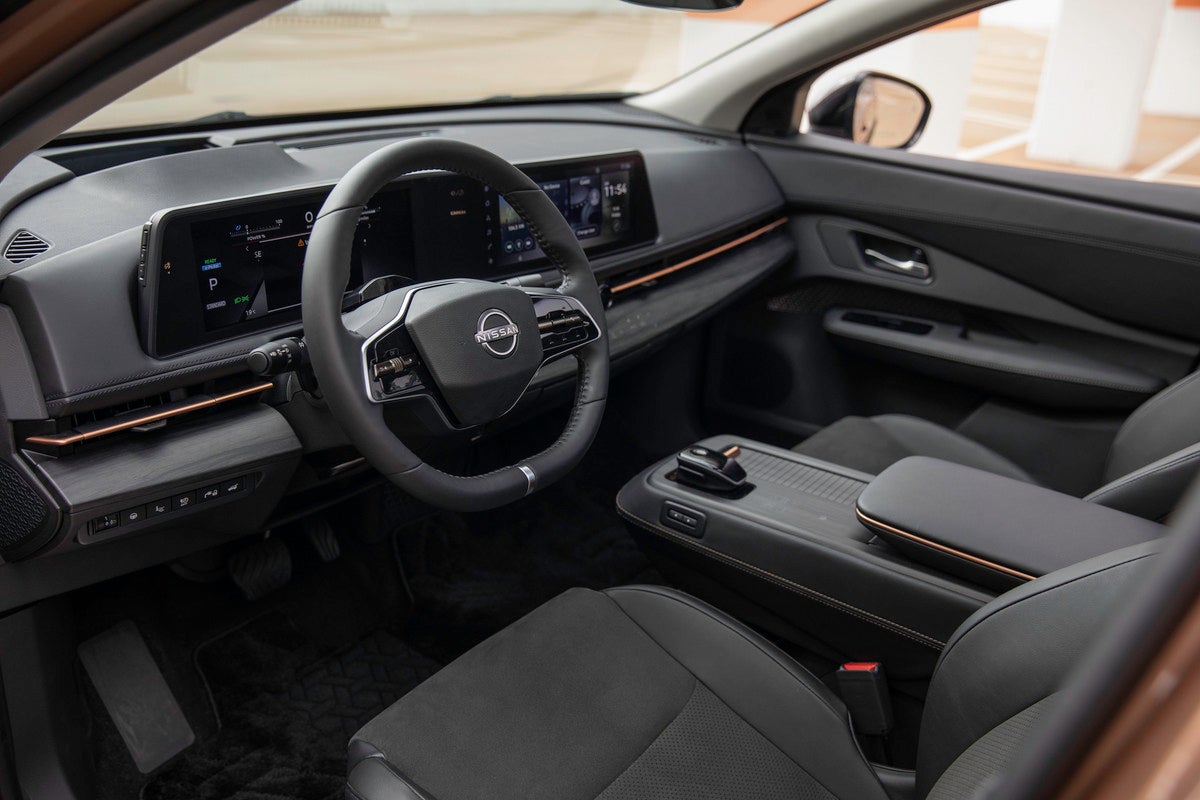 Nissan
The recall repair is straightforward. Dealer technicians are instructed to remove the existing steering wheel bolt and replace it with a new one using the proper torque spec. The steering wheel is then checked for play and reassembled. The job is expected to take less than one hour, including the necessary steps to recalibrate the Ariya's steering wheel angle and torque sensors.
Nissan has begun notifying owners by phone and expects to mail out notifications to owners by March 30. Repairs will be executed free of charge. In the meantime, if you own a 2023 Ariya with a steering wheel that feels loose when you rock it back and forth, stop driving the vehicle immediately and contact a Nissan dealership for assistance.
Got a tip? Let the author know: [email protected]