It's finally happened: the first new Nissan Z car since 2009. The new one is simply called the Z, and it packs some seriously compelling hardware and driver-focused features, not least of which the six-speed manual gearbox and the 400 horsepower twin-turbo VR30DDTT engine. Folks, this new Z has arrived and it is not screwing around, and that theme carries on into some grittier details.
The Z is going to be split into two trim levels with the same engine and two gearbox options: Sport and Performance. Those names are kind of funny because they generally represent the same thing, but they do have distinct differences. Sport model cars get smaller two-piston sliding caliper brakes up front with a single-piston out back, 18-inch wheels with Yokohama Advan tires, and the option of transmissions between a six-speed manual or a nine-speed automatic gearbox.
Performance cars get a small but significant boost up with aluminum four-piston front brake calipers with larger discs, two-pistons in the back, 19-inch Rays wheels with Bridgestone S007 tires, and a true holy grail: A real clutch-type limited-slip differential. Bliss.
Why do you want a clutch-type differential over other options? Well, clutch-type differentials offer a more positive and mechanical engagement of the differential lock, making the car feel more natural at the limit and easy to control. There are adjustable clutches in the diff that engage when it senses torque, which provides a certain amount of lock from side to side. Because of this predictability, a lot of racing differentials are clutch type. Nissan has historically used a viscous style limited-slip, which can be inconsistent and sometimes acts like an open differential due to the nature of its design, which is very sensitive to fluid temperature and the gear oil being used; in other words a bad performance differential. A Torsen diff is another good alternative, but Nissan chose to use a clutch-type for reasons that I'm not certain of.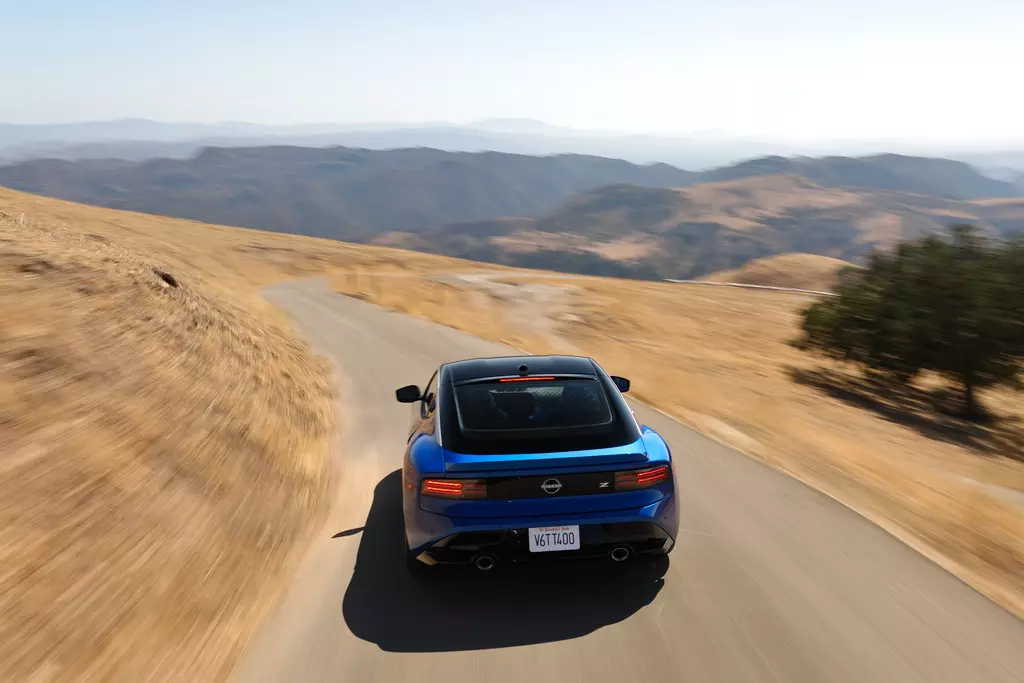 The good news doesn't stop there. All manual Zs get a carbon-fiber driveshaft which should reduce drivetrain rotating mass and aids with throttle response. Carbon driveshafts are ultra-light, ultra-strong, and also dampen nasty drivetrain harmonics thanks to their weave structure so that you can launch harder and shift harder without hurting expensive components. It seems that Nissan spec'd this manual drivetrain to take a real beating and that carbon driveshaft is a great choice. Apparently, Nissan is very proud of the fact that Exedy makes the clutch for the new Z, referencing it several times in their material. That is a well-established performance clutch purveyor, though surely the Z's factory clutch will be more forgiving than a hardcore racing clutch. All of that might seem trivial at face value but consider this: all Zs come with launch control, manual or automatic.
Sadly, it looks like the limited-slip differential isn't an option on the Sport cars and only available if you spring the extra money for a Performance. It is a real incentive to make the step up, especially including the brake upgrade. But if you were to be really tracking this car, another model with small wheels and brakes and the LSD would allow users to get their own hardware without it getting expensive. Food for thought, Nissan!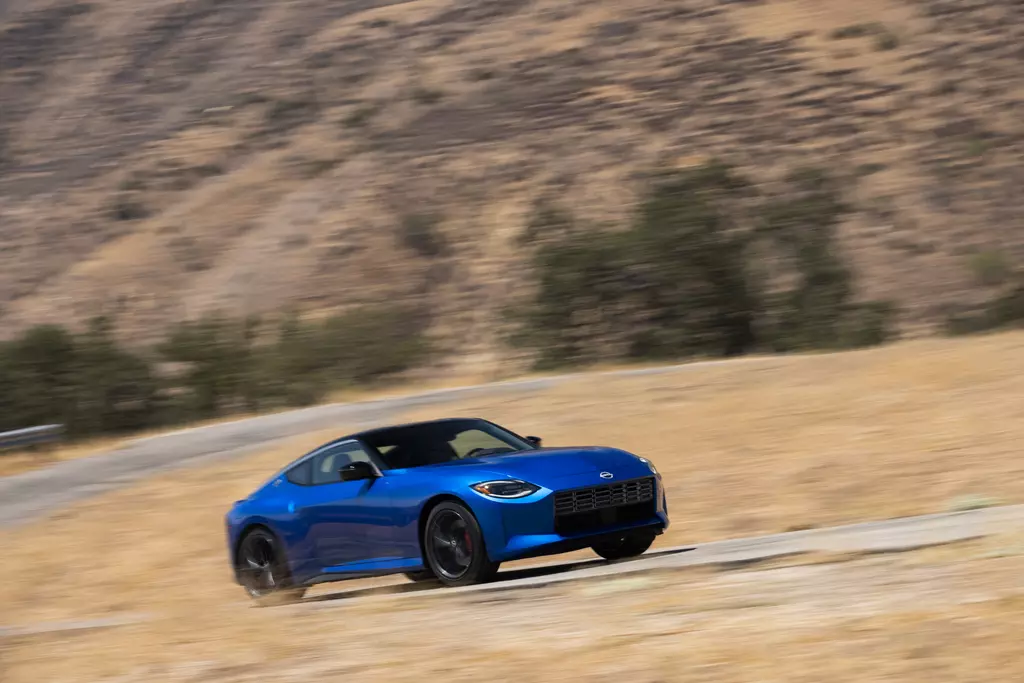 Another potential weak point is that the new Z will have electronic power steering assist. I say potential because modern EPAS has caught up and doesn't suck anymore, and I suspect that the people involved with the new Z know the significance of the car as a driver's machine. All modern Porsches are EPAS, and so does the new Toyota GR 86. There is still hope yet for good steering on the new Z, but I do lament for the distant hope I had that the carryover-heavy 2023 Nissan Z would retain its old-school hydraulic steering.
Finally, to wrap this neat package up, Nissan provides a nifty suite of gauges in the cabin of the Z. A three-gauge pod on the dash provides boost, turbocharger shaft speed, and voltage to the driver, and the main gauge cluster seems to feed coolant and oil temperature info as well. This is good news for track rats. The suspension of the 370Z is mostly carried over with some minor geometry changes, Nissan cites more caster as one of those changes which would increase steering weight and feel with all things equal.
All things considered, I am very excited about this new Z. The ingredients are there, but my reservations about calibration still remain. Will Nissan get the new Z to drive right? We'll find out in due time.