The 2022 Chicago RV and Camping Show, like the 2022 Chicago Auto Show, had a much smaller presence than it's had in previous years. It was enough of a change that, while I was on the ground covering the February 17-20 event, I overheard a few people expressing their surprise and disappointment while strolling and sipping on their plastic cup draft beers. Despite the smaller sample size, there was still a wide variety of types of RVs, travel trailers, and convertible campers, including what might be the most adorable camper we've ever seen. One of the displays parked a tiny pet travel trailer right up front, and it could be purchased right then and there.
An RV retailer from Long Grove, Illinois, called 83RV featured the miniature trailer with a sign that said, "Best BUY: Last one, cat/dog house, $699.00." Although it had 83RV branding and was stickered to look like a Sunlite trailer from Sunset Park RV Manufacturing, I believe this is actually a rebranded RecPro Waggin' Wagon. The website's current model is slightly different than this example with more stylish wheels and slim-profile tires, but the color scheme is the same.
The overall dimensions of the trailer are 46 inches long by 25 inches tall by 22 inches wide, and the door is 5.25 inches wide and 4.25 inches tall. Unfortunately, all big dogs, goats, or mini horses must go in a real trailer, as this one is reserved for small-to-medium pups, cats, ferrets, turtles, rabbits, mice, gerbils, baby raccoons, or any other packable pet you might have. This should go without saying, but this trailer is absolutely not designed for trailering behind a real motorized vehicle. It's meant to be stored and brought out at camp sites, or slowly pulled with a regular bicycle. Think of it as a dog house that happens to have wheels and a hitch.
The trailer is made out of a steel frame with plastic siding, and it even has engineered vinyl flooring like you'd see in a fully rehabbed house in a Magnolia Farms lookbook. The food and water bowls that act as an outdoor kitchen for your pet provide a warm finishing touch.
With a list price of $700, it'd be hard to justify this joke purchase, but people spend their money on a lot of weird things for their pets, so maybe this is a steal.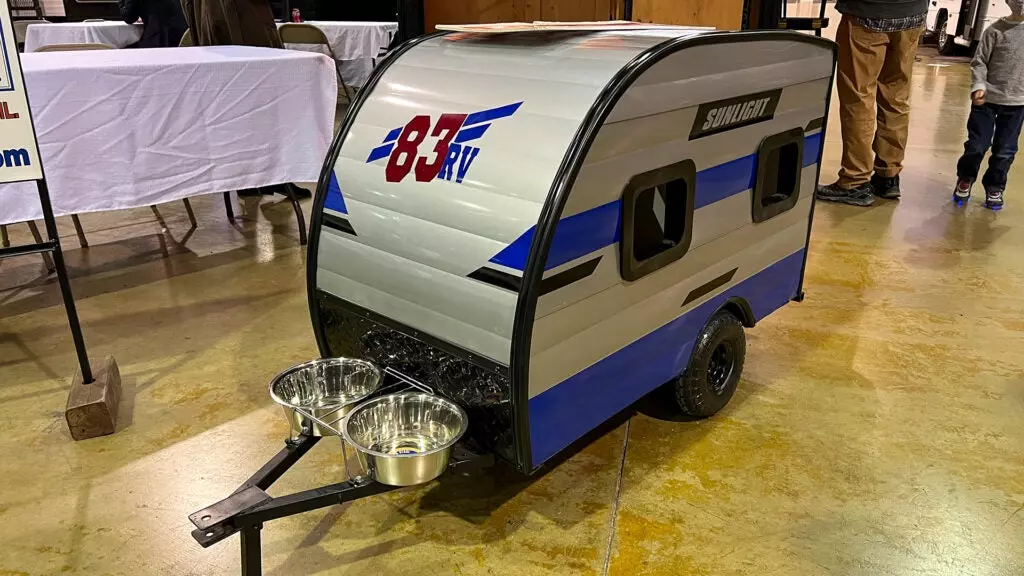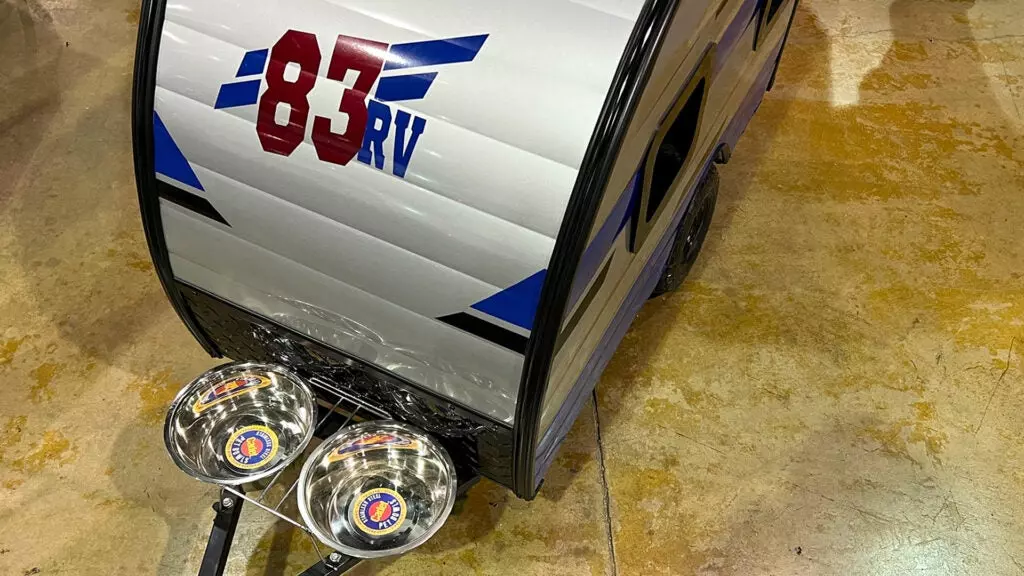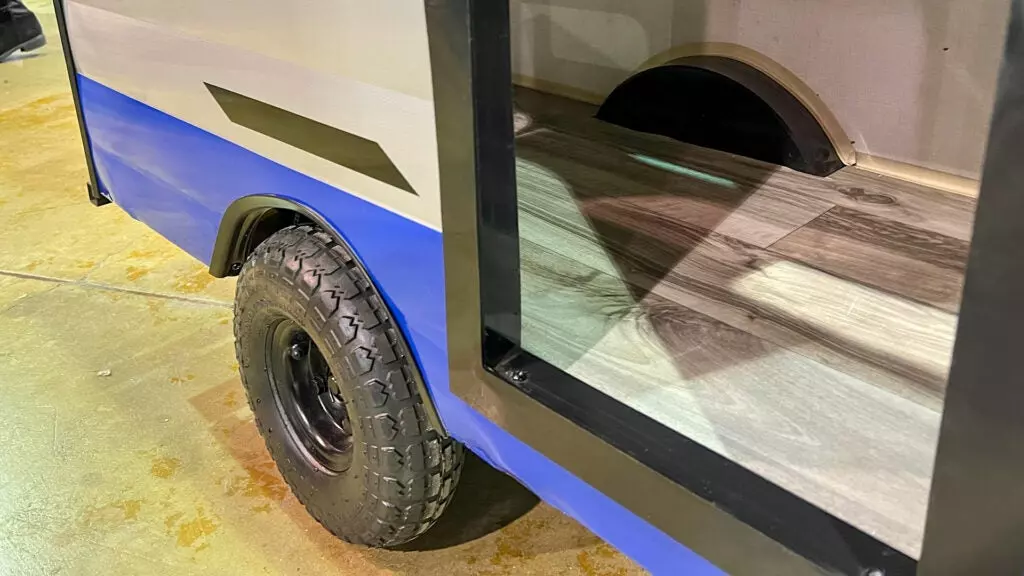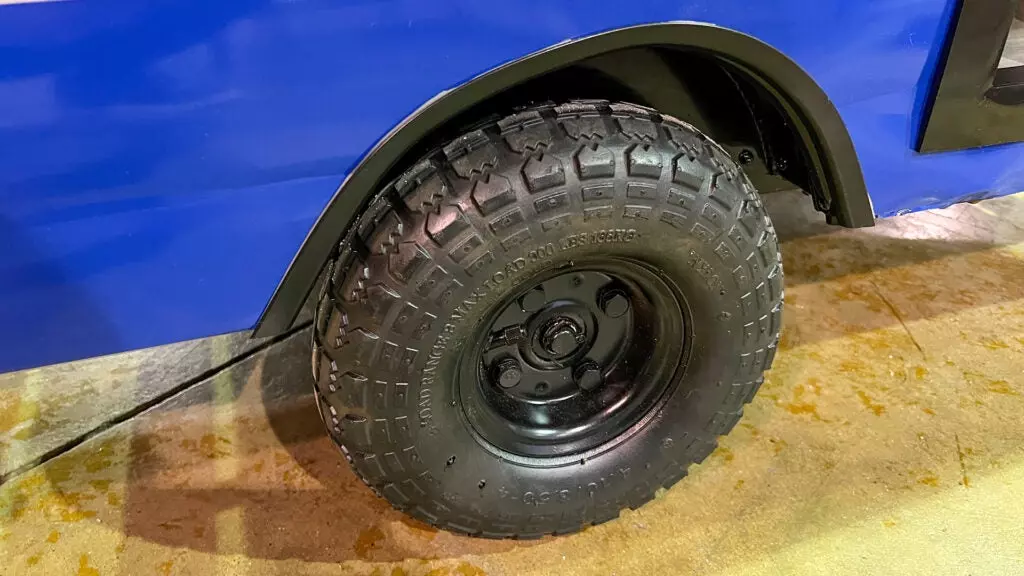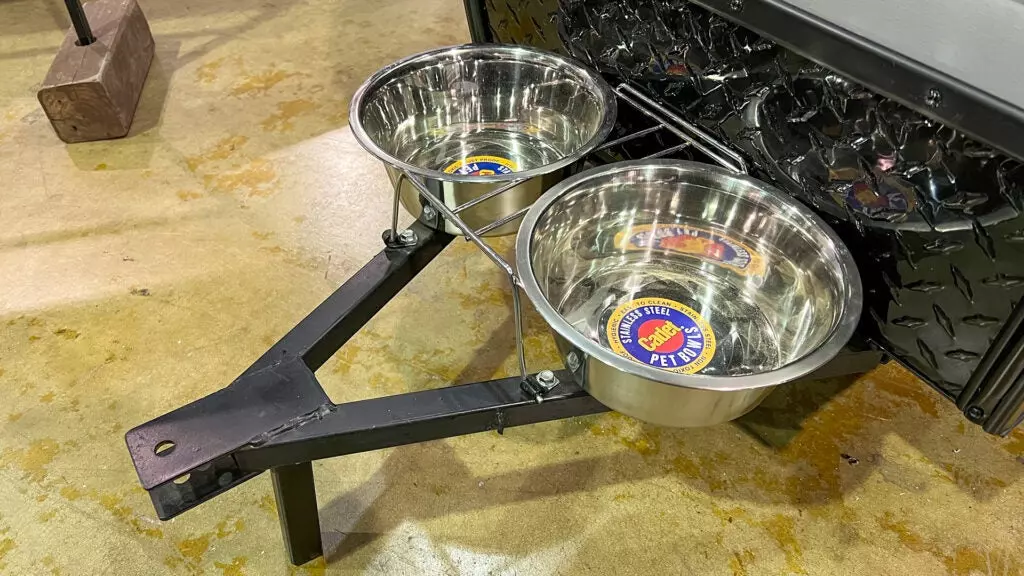 What to read next: