If you'd like to live vicariously through a project car build, get a real sense of what it's like to do one, or just laugh at the pain we put ourselves through as amateur DIY mechanics—you should bookmark our Project Car Diaries page.
You'll still find informative how-to instructional content and advice in The Drive's service section The Garage. But our weekly Project Car Diaries entries, dropping Wednesday afternoons this year, will be a more personal episodic adventure. Follow a diverse crop of project cars, as a few of us staff writers and editors work on them in real time.
Our goal is to entertain, inspire, and educate you on the realities (fun and misery) of having a project car as a non-professional wrench-turner. This little piece on Peter's $925 Audi, this modding tip from Chris, and this wacky "car eyebrow" project Lewin are the kind of stories you can expect to find here. And while we don't have every car subculture represented, there's a good range of vehicles here that should include something for almost everyone to appreciate.

Click here to see the full catalog of project car stories on The Drive.
There's no telling how many cars in total you'll hear about inThe Autance's Project Car Diaries this year, but there are the six machines that will be the stars of the series for 2023. Some of them you might have seen on the site already; all of them are pretty different.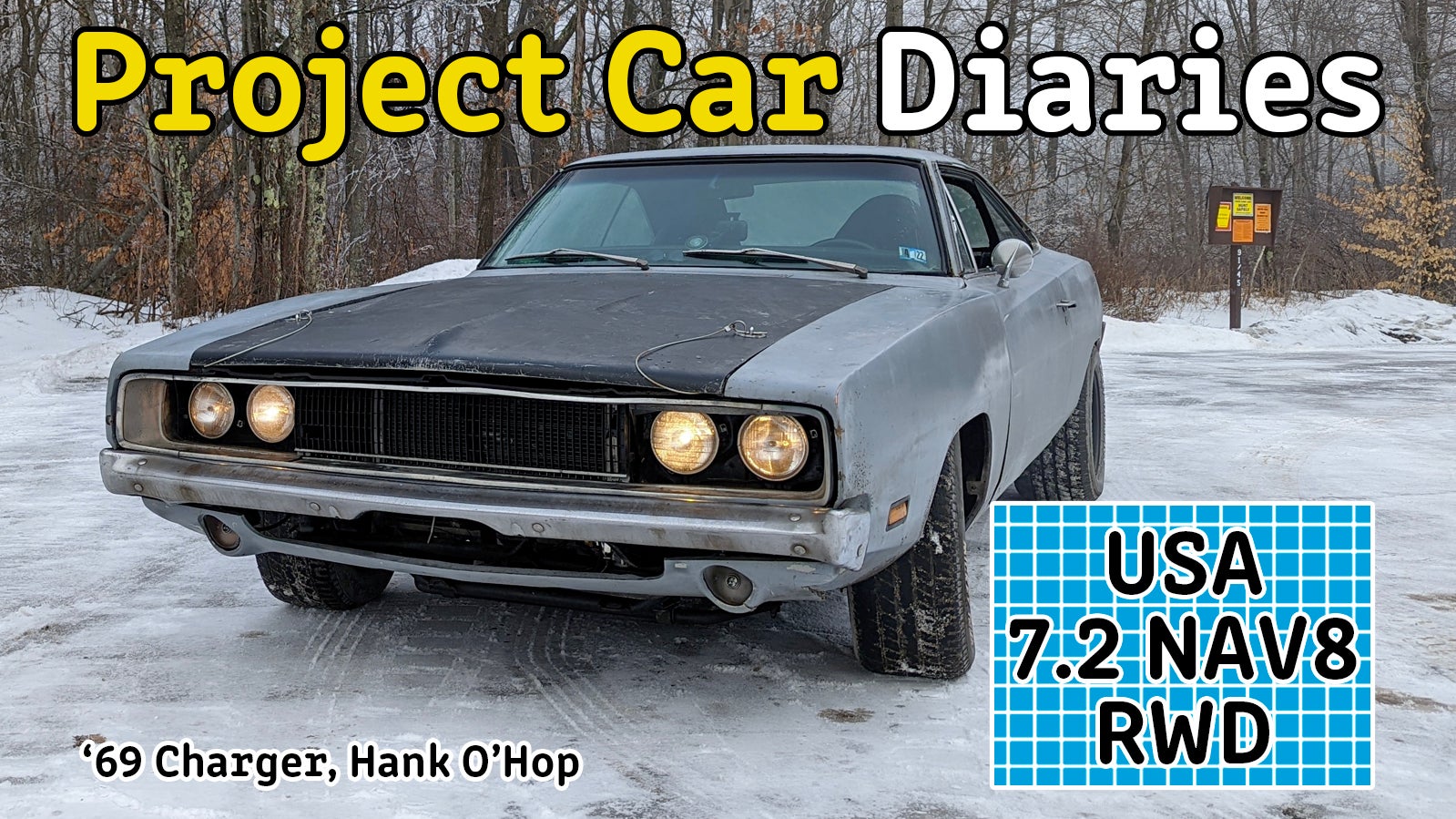 Hank O'Hop, Andrew P. Collins
Classic Muscle Car Restoration
Hank O'Hop's Charger feels like a quintessential old-school resto in more ways than one. First of all, it's a gosh dang '69 Charger—a car with such a strong musk of muscle car vibes that you could keel over if you breathe too deep near it. Or maybe that's just fuel vapor?
The car belonged to our man's dad, but it had spent some time slumbering in a field when Hank rescued it and started wrenching on it. He's doing a comprehensive restoration to driver condition (including paint and bodywork) as best he can himself.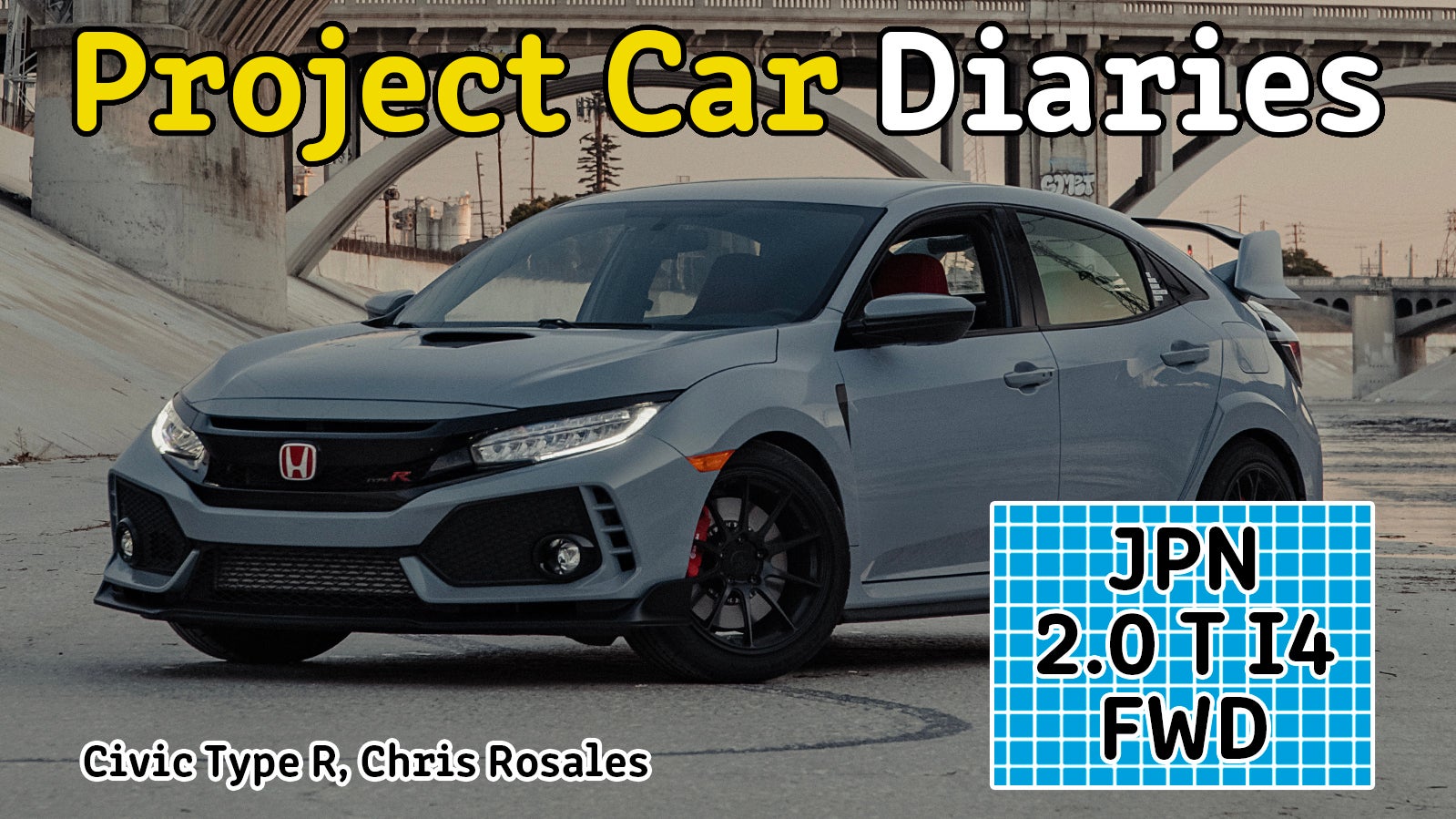 I know it's not built in Japan, but the CTR is a Japanese car. Ekaterina Gorbacheva, Andrew P. Collins
High-Tier Tuner
The FK8 Civic Type R is one of the best-driving modern joy machines and I'm stoked that Chris Rosales has one to tinker with and tell us about. This car has some choice modifications already but will be further optimized and used as a testbed for modifications over the course of the year.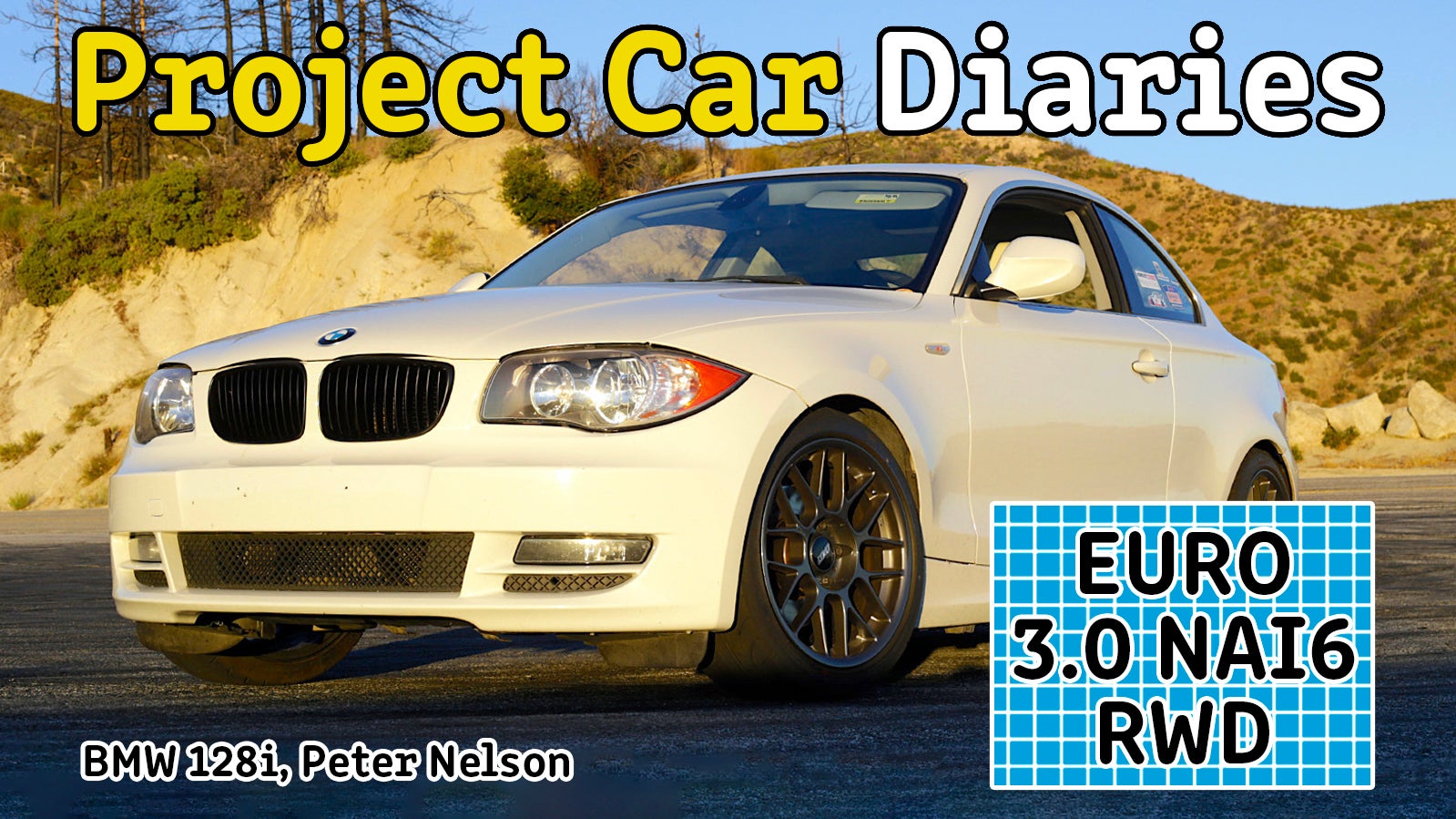 Peter Nelson, Andrew P. Collins
Modern Old-School BMW
I'm not going to stir things up too much yet and claim that the non-turbo BMW 128i is the "last real BMW." But it's definitely one of the Bavarian brand's youngest vehicles to embody the ethos we millennial oldheads associate with it: Lightweight luxury paired with an inline-six and stick shift.
Peter Nelson has done a lot of work making this car capable on track and canyon roads.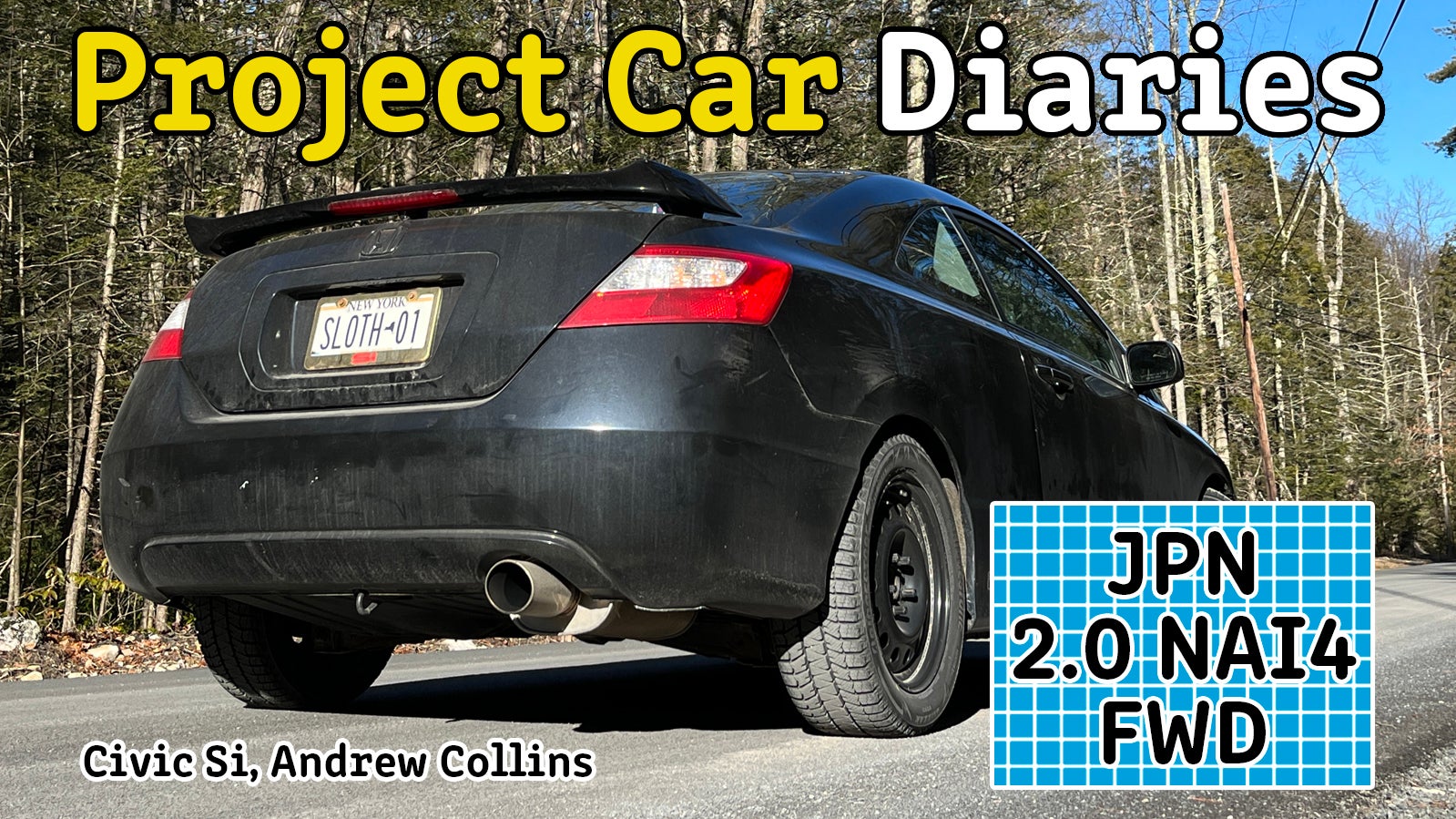 I know—this Civic isn't actually made in Japan either. Andrew P. Collins
Simple Sport Compact
The eighth-gen Civic Si is a car I've wanted since it came out. In the same way that Peter's BMW is a nice representation of "the best of a brand" from a driving enthusiast's perspective, the 2006-2011 Honda Civic Si is an example of the sport compact car scene's peak. It was an especially good execution of the Civic, highly faithful to all of the car's most-beloved attributes: A practical design built on a chassis offering nice grip and balance, powered by a high-revving engine with a dramatic VTEC valve-timing system.
I bought mine in pretty meh condition with the intention of using it to get better at auto mechanics and ultimately, hopefully, be rewarded with a car truly possessing the superlatives listed above.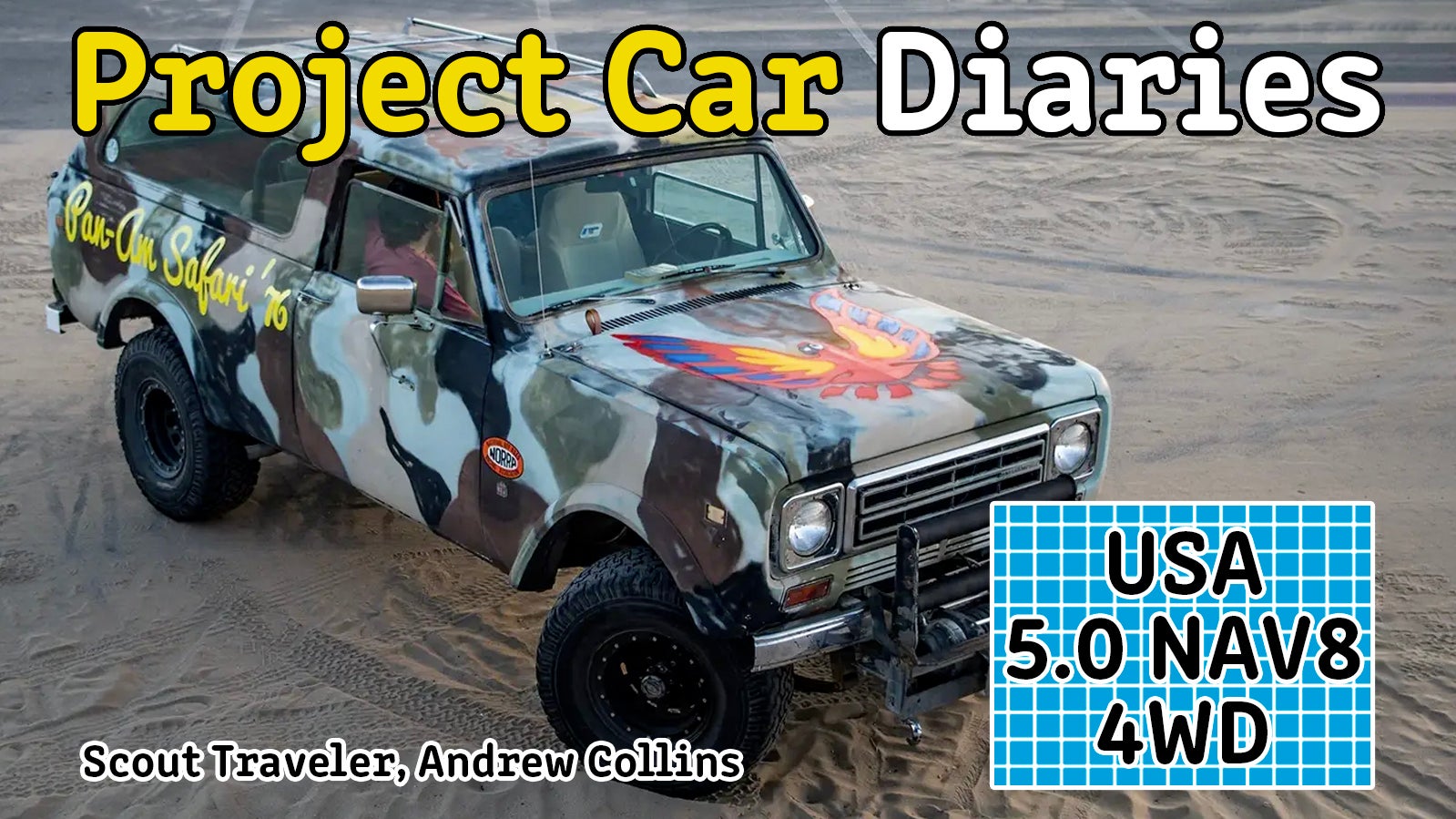 Andrew P. Collins
LA Beach Truck Goes To Work on the Farm
I know "I'm gonna fix it up any day now," is a cliché refrain from folks like me who own a fleet of project cars (the rest didn't make the cut for this intro post). But this summer I well and truly plan to do my second restoration of this 1975 IH Scout. I got it in 2016 in a straight trade for an old Toyota Tundra and quickly had to fix all kinds of little things to get it roadworthy. But there was only so much I could do while I had the thing stored in Los Angeles—resto'ing a car, while it's street parked in a major city, is not impossible but it is pretty sketchy.
I did the best I could in parking lots and friends' houses. But now that the truck is living at my father-in-law's farm, like an IH is meant to, I'll have the room and tools to change its look and make some more changes this summer. Of course, the truck will also have to start working for a living. No more parade laps on Abbot Kinney Boulevard, this Scout will live out the next chapter of its life hauling our family dogs and dragging tree stumps around.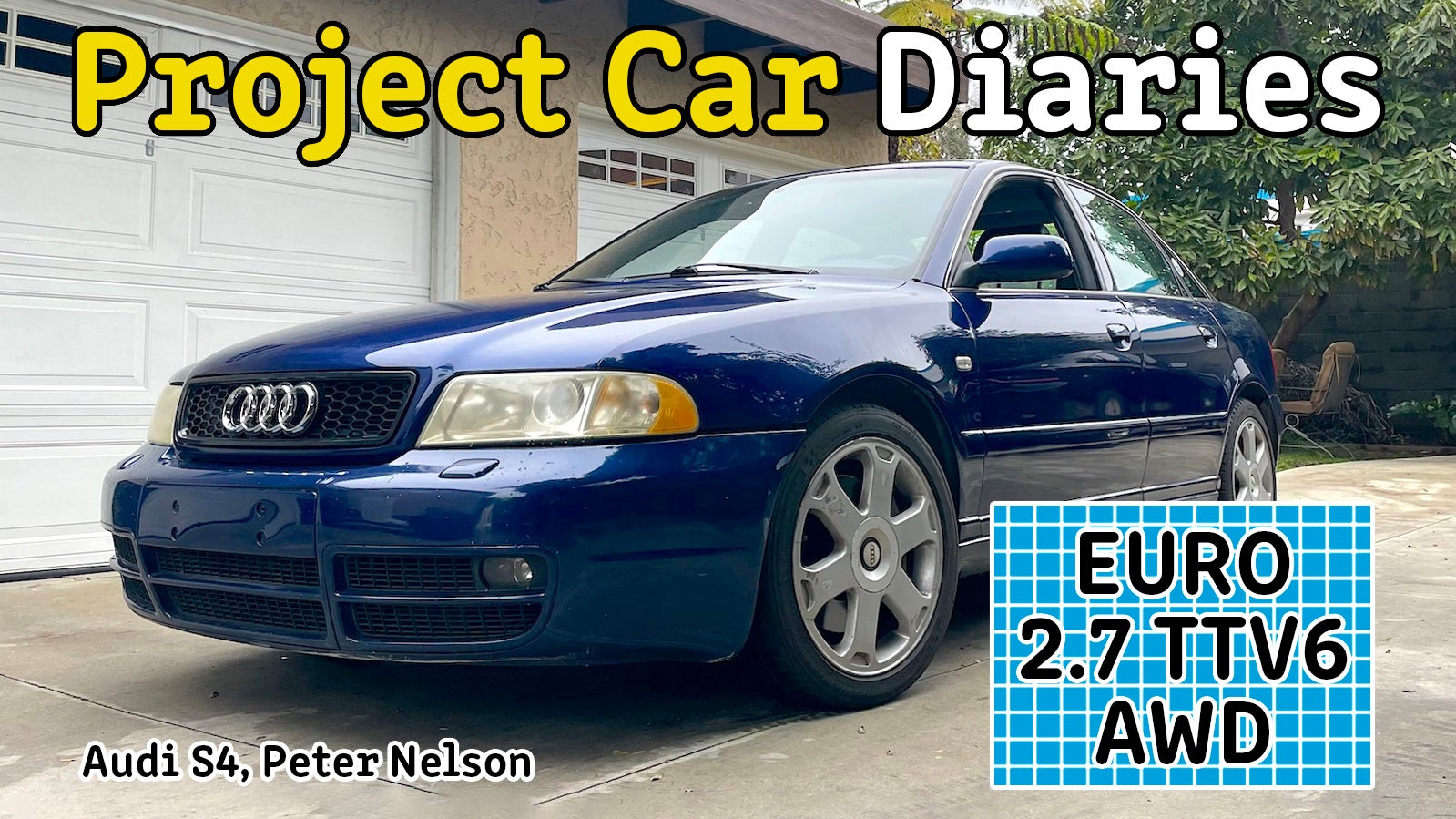 Peter Nelson, Andrew P. Collins
Junkyard Rescue Sport Sedan
Peter's talked about how much he loves the Audi B5-generation ('90s and early '00s) design and I'm having a tough time disagreeing. That simple, smooth-but-sharp shape has aged gracefully and it remains a handsome car.
These can still offer good value for the money to a sport sedan enthusiast on a budget, and Peter picked this thing up for less than $1,000. I suspect he'll have a fair bit of maintenance to catch up on but if he stays committed to sorting it out, he'll have a classy little get-around car on his hands here.
Those six cars won't preclude others from being in the mix, but I hope you found one there that you're especially interested in. That might help motivate us to make sure we don't renege on our plans. It's one thing to have dreams and a big box of parts in your garage, actually getting your butt in gear and getting to work can be one of the hardest things about a car project! Hope you enjoy the series.