The Evening Rush is your daily roundup of auto, gear, and lifestyle news, all in one place. Less time searching, more time driving. Motor on.
Automotive
Audi released specifications on the 2018 SQ5 at the 2017 North American International Auto Show yesterday, and although the news wasn't as big as their Q8 concept, it definitely perked up some ears. The new crossover will ditch the supercharger and go with a 3.0-liter turbocharged V6 instead. The horsepower will remain the same as the outgoing model (354 hp) but the torque numbers will jump to 369 lb-ft. Pair that with an eight-speed automatic transmission and the new model should be a blast to whip around country roads. Expect to see the 2018 SQ5 hit show rooms in Spring of 2017, and we'll be sure to keep you posted on pricing.
Jaguar announced the F-Type will be receiving minor cosmetic updates as well as model line-up reconfiguration. The 2018 F-Type will have lighter seats, model-differentiating bumpers, and full LED headlights. The new line-up will encompass the F-Type, F-Type R-Dynamic, F-Type R-Dynamic V6 F-Type 400 Sport, F-Type R, and F-Type SVR. In other words, prepare to be confused.
GM axed the SS Sedan and, subsequently, the Caprice PPV. All production will cease at the end of the model year as the manufacturer intends to discontinue production in Australia altogether. The SS has seen poor sales numbers over the past few years (just 3,000 in 2016) and although we're huge fans of the RWD, V8 sedans, the numbers don't lie.
Gear
Do you have a flurry of expendable income and also grow bored with a vehicle super quickly? Good news! You're going to love Book by Cadillac. Almost like Netflix (you know, the original version, with DVDs) for cars, Book allows subscribers to cycle through various top-tier Cadillacs each month for a set rate of $1,500 dollars. The miles are unlimited, the pick-up and drop-off locations are set by you, and the cars are always clean.
SeaVees have always been known for more of a boat shoe rather than a boot—until now. SeaVees and Taylor Stitch have come together to make the Mariner Boot. Made of waterproof waxed canvas and utilizing a traditional SeaVees sole, we would be happy to wear these puppies through the winter.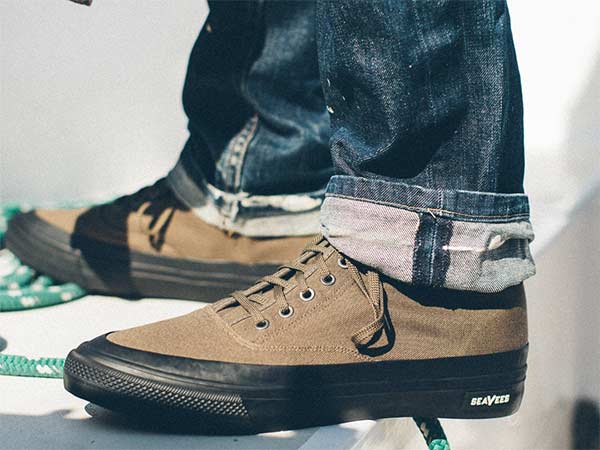 SeaVees
Lifestyle
A compost bin can smell, take forever and cramp your backyard. However, they are great for the environment and your garden. Rather than accepting the inconveniences of compost bins, invest in the Zera Food Recycler. Within 24 hours the Zera can reduce a week's worth of wasted food into fertilizer for your garden.
Zera
Ball and Buck is having a 20-percent-off winter sale this week, and there are plenty of items that should grab your attention. From wool gloves to dapper slacks, you're bound to find something you need to keep you toasty (and fashionable) this season.