The Honda Ridgeline ranks as the 2016 Detroit Auto Show's most welcome revival—a lighter-duty, more civilized take on the classic pickup truck.
As such, one unique Ridgeline calling card is its car-based, unibody platform, shared with the Pilot SUV and Odyssey. Some were mystified by a metaphorical crack in the Honda's armor: a meandering seam that bisects the passenger cab and cargo bed, akin to the gap on a Dodge Ram or other traditional pickup whose sections are joined atop a beefy steel-ladder frame.
We weren't the only ones confounded, apparently. Keen-eyed judges for the annual Eyes on Design awards—made up of top designers from industry and academia—coincidentally strolled up the Honda just as we were running hands over its crevices.
Tom Matano, the former Mazda designer who created the original Miata roadster and 1993 RX-7, had an identical response: "They look like something from a body-on-frame truck," he said.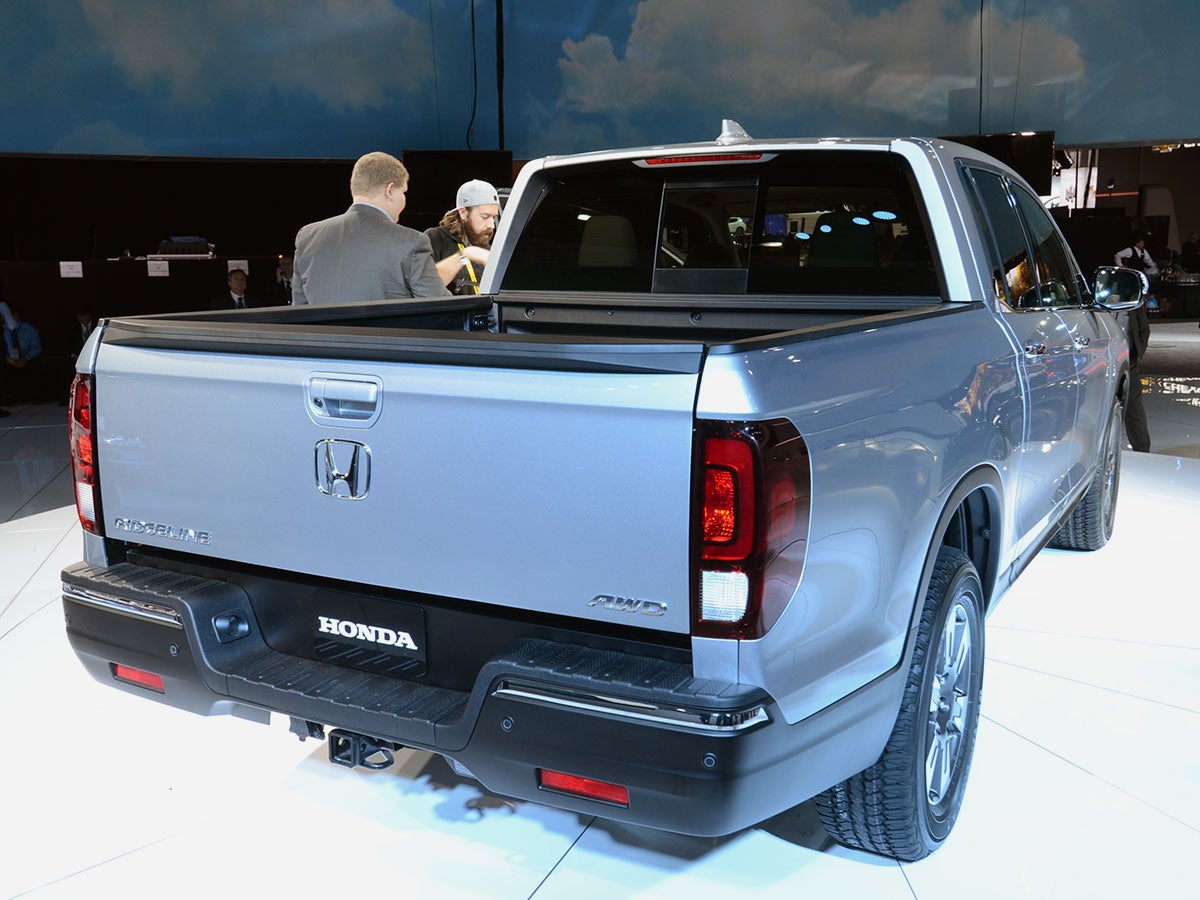 Fortunately, Jose Wyszogrod was around to enlighten us. The senior designer for Honda R&D Americas, who helped style the equally quirky Element SUV back in 2002, provided a simple explanation: For ease of manufacturing (and likely repairs), the bed's side fenders are separate pieces from the band of metal that wraps the cab. Doing otherwise would require a massive and unwieldy stamping. A strip of black rubber fills the gap between the pieces to keep dirt and moisture out, and to keep metal edges from rubbing together.
Wyszogrod says that designer Freeman Thomas, whose portfolio of hits includes the Volkswagen New Beetle and Audi TT, asked him the very same question:
"Freeman asked me, 'Did you do this so people would feel it's a [traditional] pickup truck?' Wyszodrod says.
"But we weren't trying to trick people."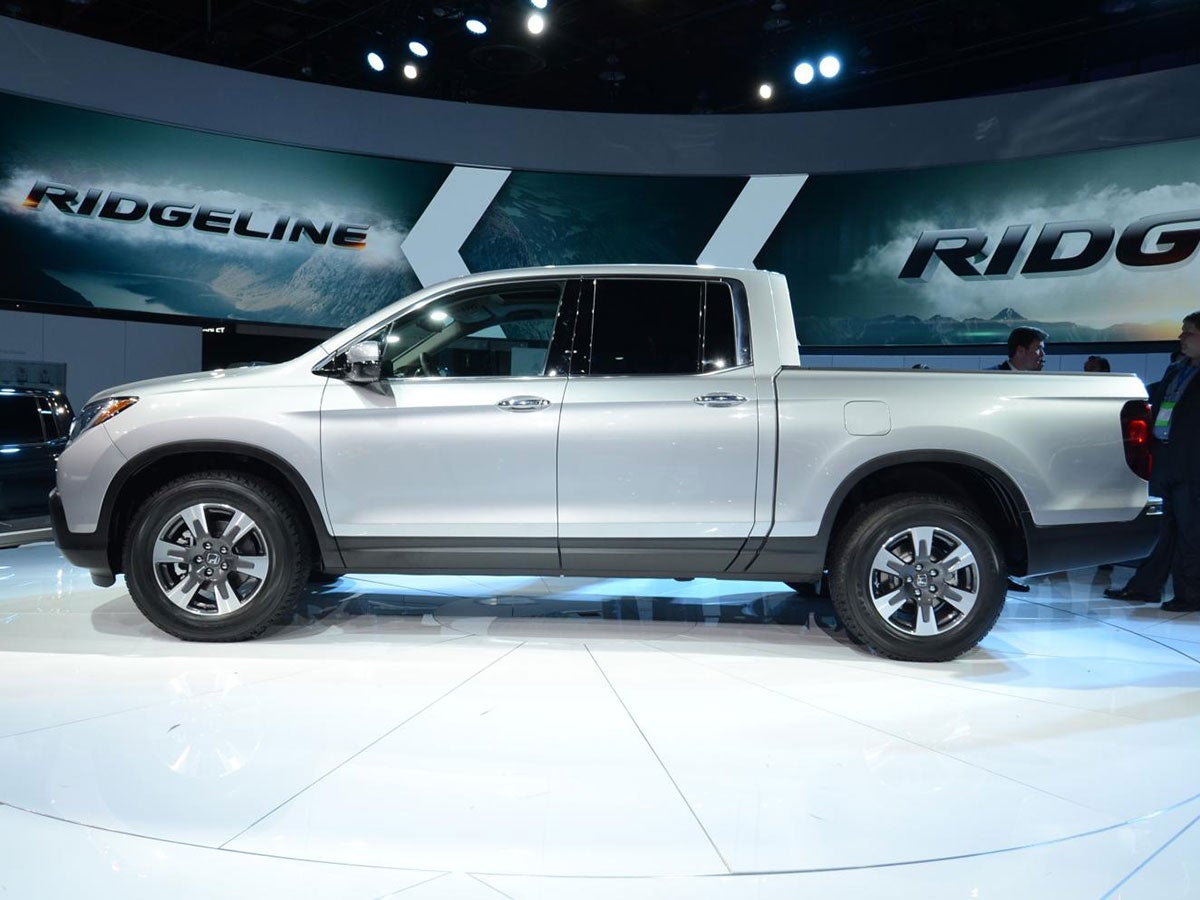 Seams aside, the Ridgeline looks more classic-pickup all around. It comes to showrooms this fall to join a suddenly booming mid-size class that includes the new Chevrolet Colorado and Toyota Tacoma. As before, the Honda delivers clever features that elude some competitors: A two-way tailgate hinges both sideways and up-and-down. It's got the roomiest cab and back seat in the mid-size class. With four feet of width between its rear wheel wells, it's the only mid-size truck that can lay sheets of plywood or drywall flat on the floor. There's even a small, additional trunk below the bed.
And Honda's visible gap, we should mention, is still much tighter than those of its rivals. Walking to the Colorado and Silverado parked a stone's throw from the Honda, we could jam fingers three knuckles deep into the yawning crevice between the bed and cab.
In sum, it's a car-like truck.