On Jan. 11, 1923, automotive and racing legend Carroll Shelby was born. That'd make today his 100th birthday. He ain't around for us to bake him a cake, but let's raise a toast to him anyway by remembering how he changed the car world forever—and that of American food culture too.
Born in rural Texas, Shelby developed a heart valve leak at age seven that would affect him for life. It didn't stop him from being an adventurous young man though, serving in World War II as a flight instructor, bomber pilot, and even a test pilot. After discharge, he worked a string of jobs from dump trucking to farming chickens before finding his way into racing; first as an amateur, then as a pro, reaching the heights of racing in Formula 1 and winning the 1959 24 Hours of Le Mans for Aston Martin.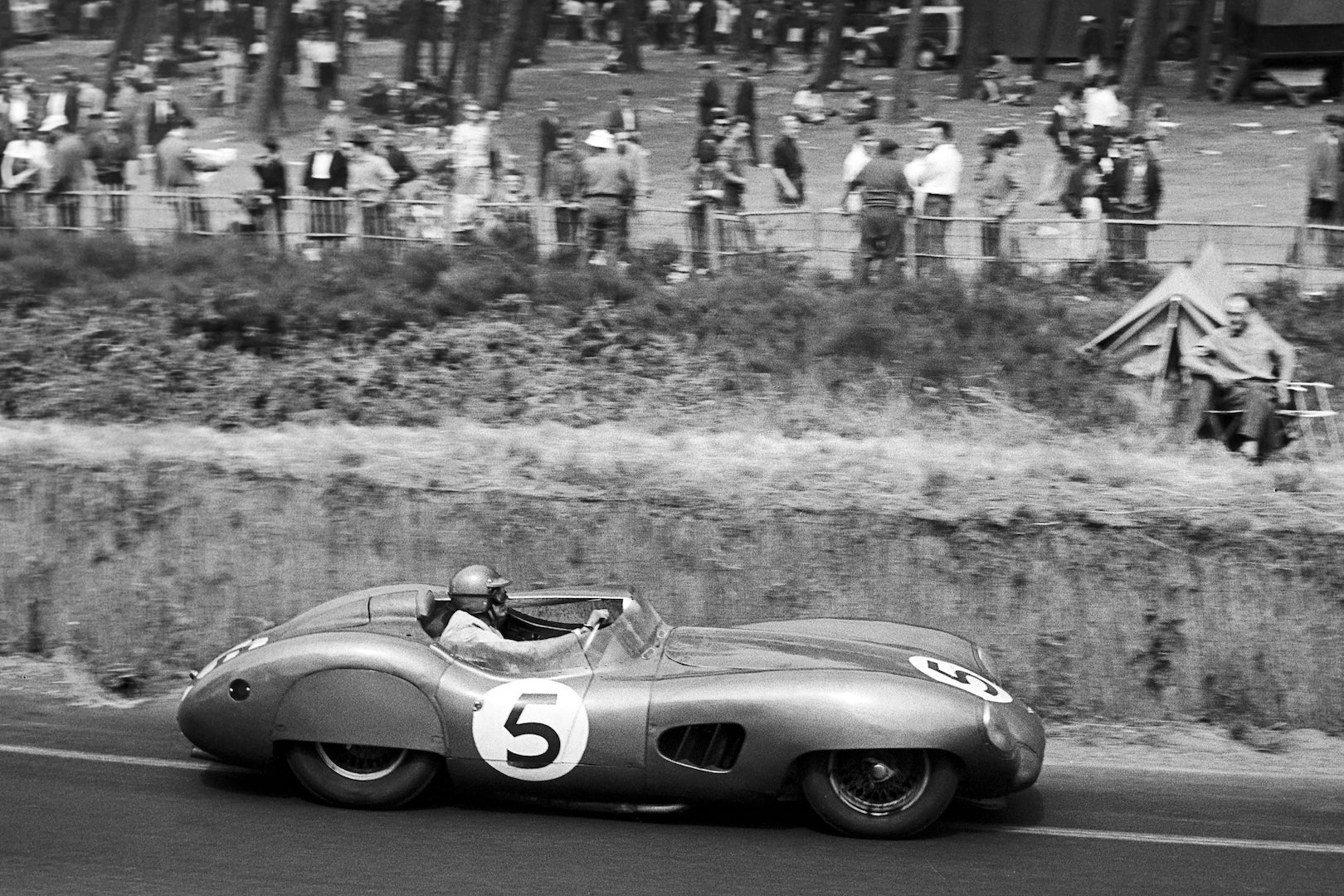 Carroll Shelby driving the Aston Martin DBR1 at the 1959 24 Hours of Le Mans. Bernard Cahier, Getty Images
Shelby retired from racing shortly after due to health reasons, opening a driving school before pulling together a V8-powered AC Ace—a prototype for what'd eventually turn into the iconic Cobra. The paradigm-shifting roadster eventually morphed into the Daytona coupe, which would win the predecessor of the World Sportscar Championship. Shelby meanwhile went on to still-bigger and better things by helping develop the Ferrari-upsetting Ford GT40. He then used his racing successes and connections at Ford to develop and market high-performance road cars, like the Ford Mustang Shelby GT350. Shelby would eventually carve out a career warming over cars from all of Detroit's Big Three, including some obscure Dodges and GMs.
Carroll didn't limit himself to the automotive world, of course. His name was a brand, and he knew how to capitalize on it like the proto-influencer he was. Shelby used his name to sell various consumer products, from deodorant to chili mix. The Texan was famed for his love of the Southwestern staple that is chili con carne, which led him to establish the world's biggest chili cook-off in Terlingua, Texas. It just so happened that this taste for chili rubbed off on his son-in-law, who pitched a chili-themed restaurant that Shelby was all too glad to fund. You may have heard of it, it's called Chili's.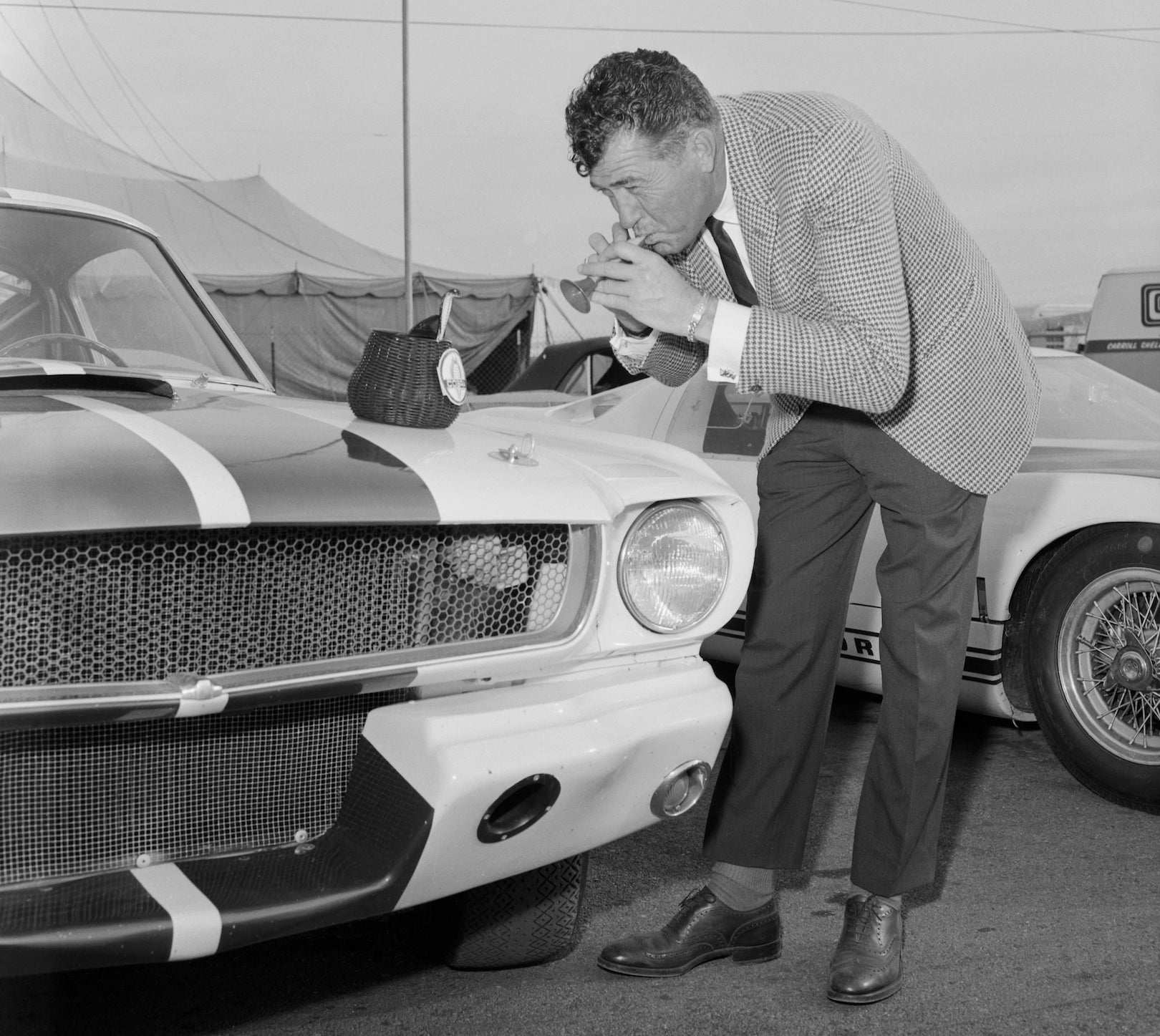 Carroll Shelby plays a toy flute to charm a toy Cobra out of its basket on the hood of a Ford Mustang Shelby GT350. Getty Images
Carroll Shelby died on May 10, 2012, at 89, having lived a more colorful life than almost anyone who has ever lived. It's hard to overstate his effect on the automotive world, and his contributions to the American culinary landscape aren't to be overlooked either. Tonight's the night to raise a Presidente Margarita in his honor—and if not that, at least crack open a can of chili. Or just do a burnout, he'd be proud no matter what.
Got a tip or question for the author? You can reach them here: [email protected]