We've all had the fantasy of jumping a vehicle. Usually it's a bicycle or a power wheels, but some folks take it further and jump motorcycles, quads, and even full-size trucks like a Ford F-150 Raptor, usually with poor results. During this weekend's 2023 Mint 400 race, a new preproduction race-prepared 2023 Chevy Colorado ZR2 suffered an aggressively bent frame.
There aren't many details about how or where the truck suffered the bent frame, beyond the fact that it suffered it less than 40 miles from the finish. The damage suggests a rough landing more than any crash damage. Footage from the finish line of the offroad race shows the factory-prepared number 7330 Colorado bent comically between the bed and the cab at an almost 45-degree angle. There is no crash damage to the tailgate or rear bumper of the car that would indicate a rear-ending. It is just cleanly bent, which is usually the result of overloading the frame on a jump or a particularly nasty bit of terrain at high speed.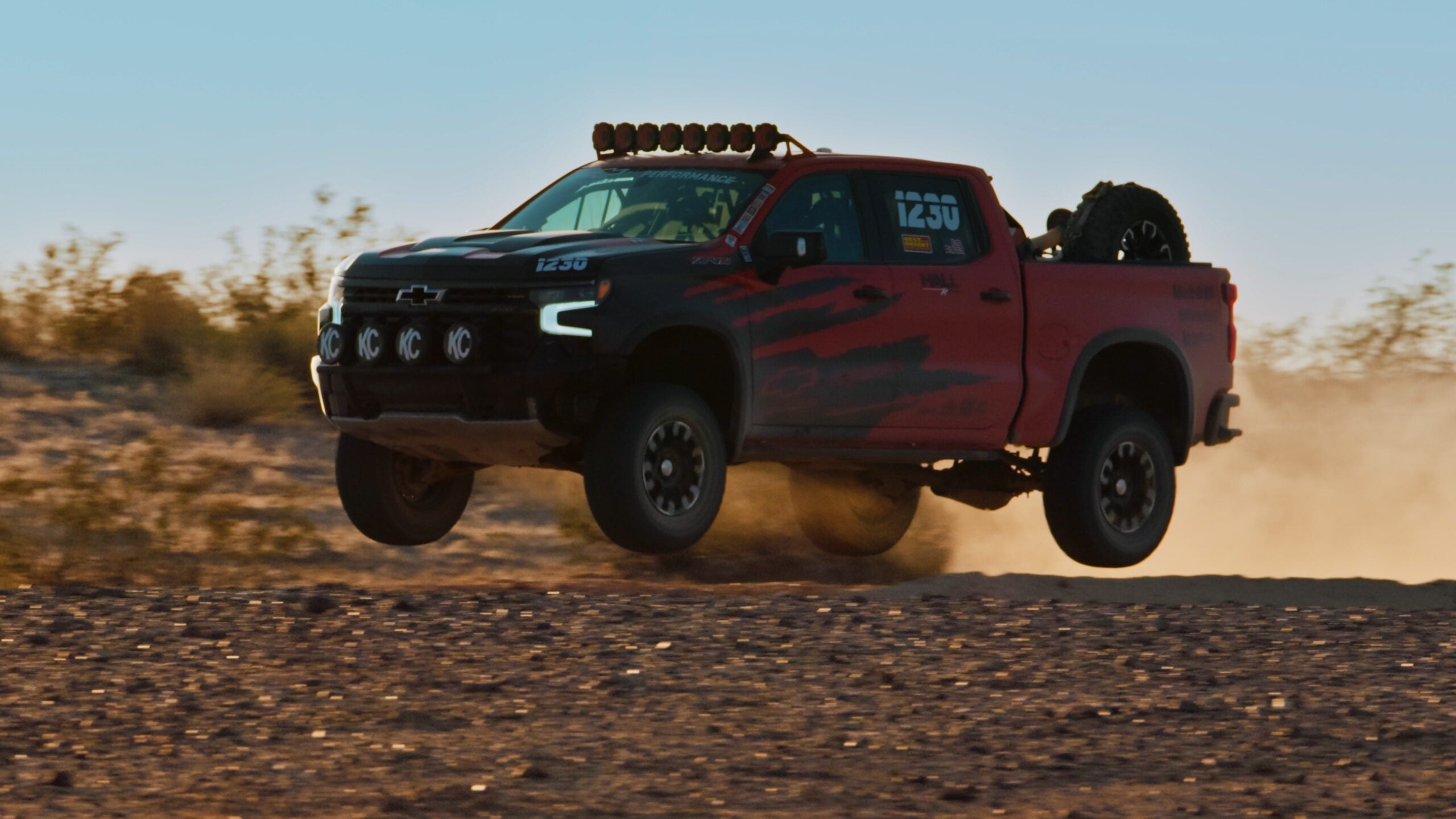 A 2021 Silverado ZR2 that competed in 2021. Chevrolet
The Drive reached out to GM for comment on the damage that the race truck suffered and spokesperson Shad Balch affirmed that the truck finished the race and won its class.
"Despite having some rear-end damage on the pre-production frame, the Colorado ZR2 also finished and took first place in its class. The Mint 400 is notoriously one of the most grueling off-road races in the world. Chevy competes in racing to help develop, test and prove durability of its products in conditions far beyond what most customers would experience."
Chevrolet also fielded a Silverado ZR2 in the race that finished first in its class without any damage. The Mint 400 is a difficult race, with DNFs a common sight. It is unusual to see this sort of damage on a race-prepared truck, as drivers are usually careful not to damage trucks. To finish first, first you must finish. In all fairness, the area between the bed and cab on a body-on-frame truck is the weakest part of the truck.
It is unknown if Chevrolet will revise production ZR2s from lessons learned here. Either way, its a hell of a sight.
Got a tip? Email [email protected]