One is a smug, egotistical, mustachioed man with a well-documented propensity for violence. The other is Joaquin "El Chapo" Guzmán Loera, the world's most notorious drug dealer. Their Rolling Stone interview is history. It's time now for the real exclusive: a look at the guys' garages. First off, the Oscar-winner and Mexico's murderous drug baron have a striking number of similarities. Neither is particularly tall, both are wealthy public figures, both consider themselves philanthropic despite a deluge of dissenters and both have spent time in jail. But the overlap we're most interested in are the similar types of vehicles the odd couple has gravitated toward. Whose automotive taste reigns supreme for speed and style? Allow us to break it down.  
The American Sports Car: Penn's 2008 Shelby GT vs. Guzmán's 2013 Corvette ZR1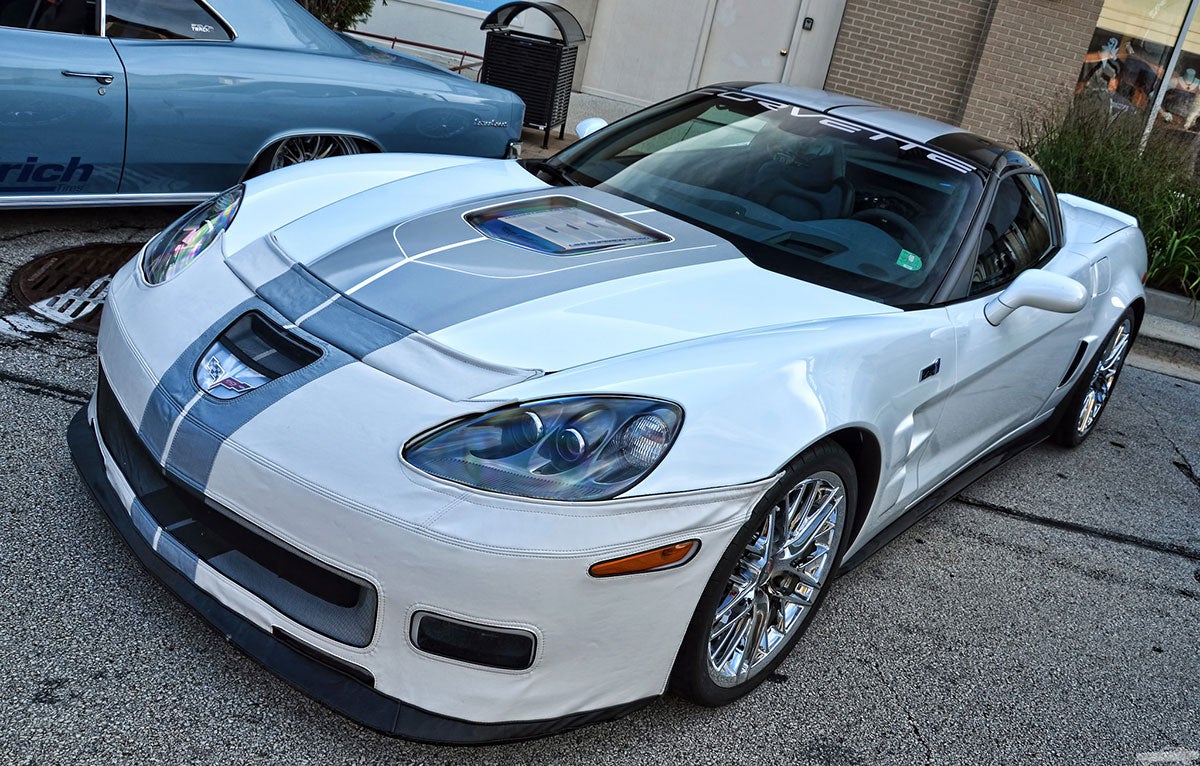 Penn's no stranger to 'Stangs. His wedding gift from Madonna (remember that insane union?) was a 1968 Shelby GT500, which he used to squire the likes of Charlie Sheen around Tinseltown. Penn parted with the Shelby not long after he split with the singer. He picked up a de-badged, matte-black GT a few years back. The 5.4-liter V8 cranks out 500 ponies and 480 lb-ft of torque, and will rip to 60 mph in 5.1 seconds and puts up a quarter-mile a shave under 14. Guzmán's ZR1 'Vette, which was painted cocaine white with razor blade-silver racing stripes, annihilates that. The 638-hp V8 creates 604 lb-ft of torque, rocketing the coupe to 60 in 3.4 seconds and a sub-12 quarter. Sorry, Sean, but Chapo would blow your doors off.
Winner: El Chapo
The Nissan Pickup: Penn's Titan vs. Guzmán's Frontier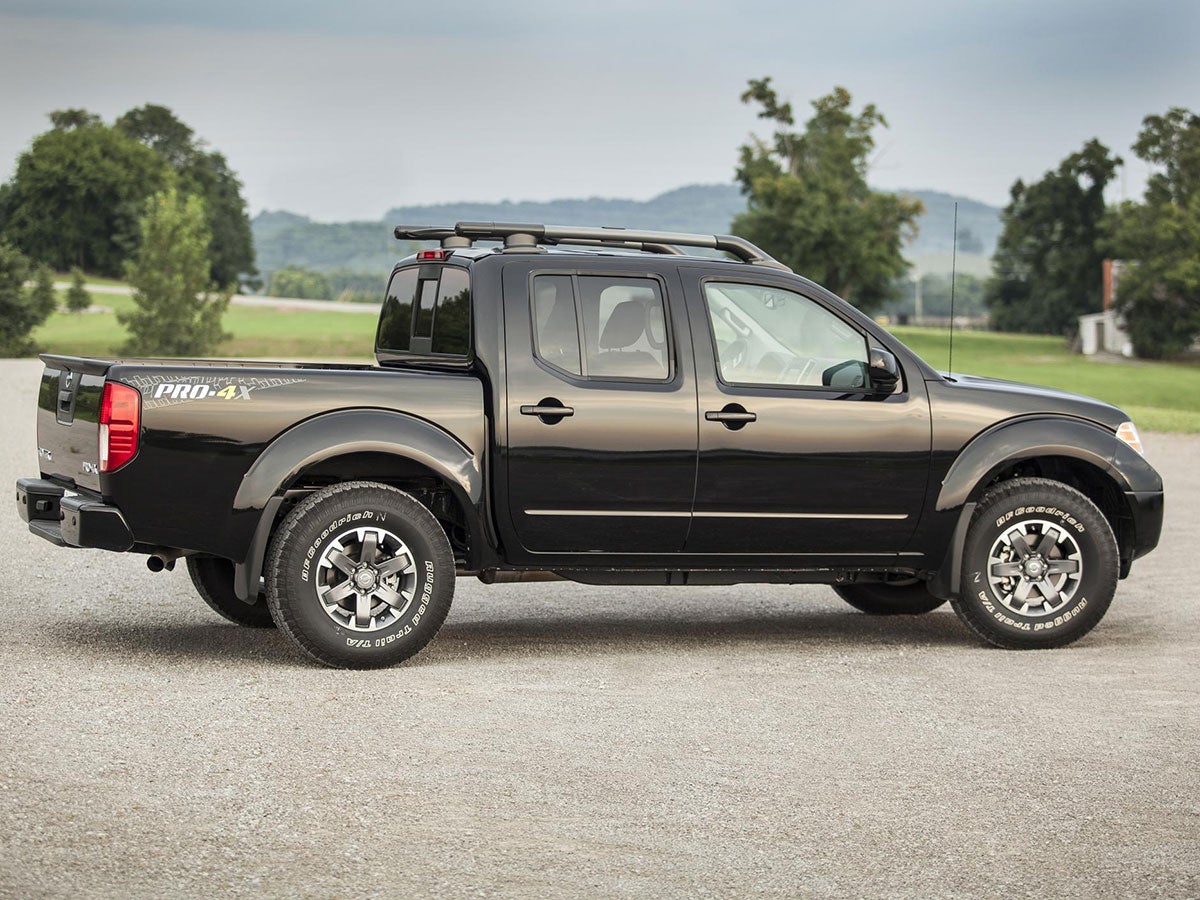 In the battle of Japanese-designed trucks fabricated in America, the Titan and the Frontier are evenly matched. Penn's Titan has an edge in that it's larger, thus more comfortable to ride in. It's also more powerful, with a 5.6-liter V8 that generates 317 hp as compared to the Frontier's 4-liter V6, with only 261 hp. However, Guzmán's Frontier has been up-armored, as any smart cartel leader is wont to do. Because Guzmán's truck is able to survive a hail of bullets and more durable, this round goes to the drug lord.
Winner: El Chapo
The Chevrolet Crossover: Penn's 1965 El Camino vs. Guzmán's Captiva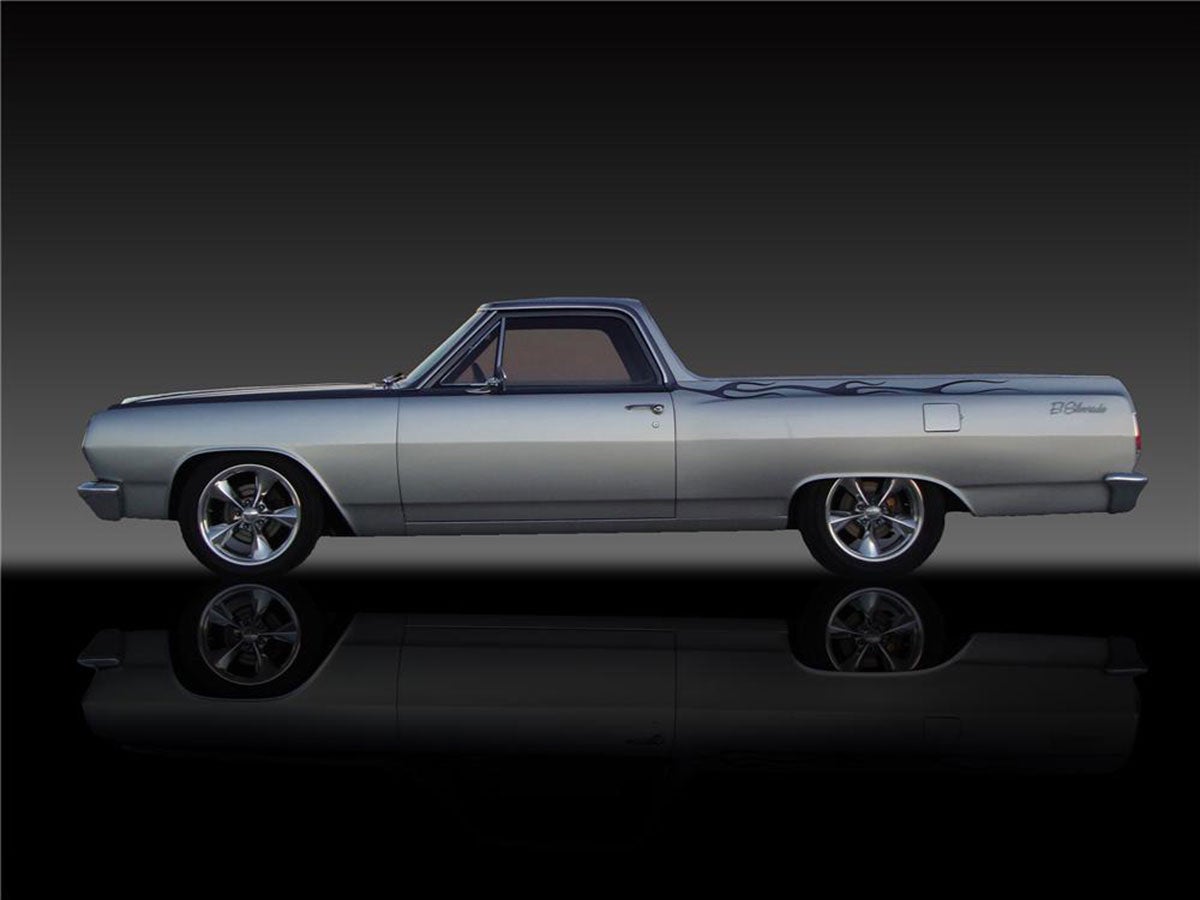 Barrett-Jackson
Yes, you read that right. Guzmán really had a Captiva. If you're unfamiliar with this wheeled blob, it was designed by Daewoo in South Korea, where it was largely manufactured and rebadged by Chevy, though later iterations were produced by Holden in Australia. Presuming the power plant was kept stock, Guzmán's compact ute would be motivated by a Holden 3-liter V6 making a middling 255 hp and 212 lb-ft torque. However, Guzmán also had this armored, meaning it's heavier and therefore slower than when stock. Good for running errands under the radar, we suppose, but no points for style here. Penn's El Camino, on the other hand, ticks all the right boxes, especially with a L79 327 engine, which clocked in right around 350 hp. Factor in the beauty of the vintage Chevy, and the victor here is clear.
Winner: Sean Penn
The Sleeper: Penn's 1987 Buick Grand National vs. Guzmán's Dodge Charger Police Car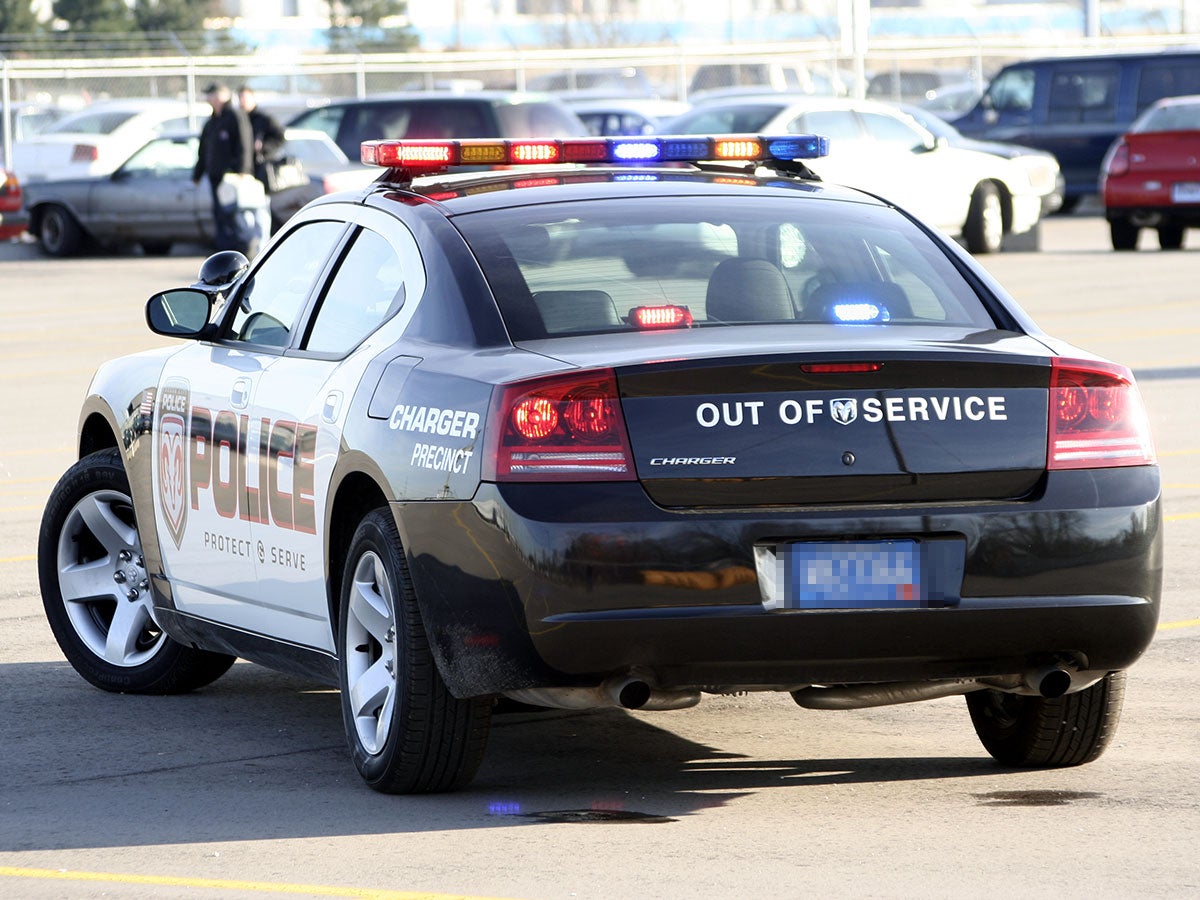 Penn's black Buick, a proper beauty and sleeper, was famously pilfered back in 2003 in California, along with two of Penn's guns: a loaded 9mm Glock and an unloaded .38 cal Smith and Wesson. While police were eventually able to recover and return the American muscle to the actor, absent were the weapons. While the GN is truly great—despite David Spade owning one—the unequivocal winner here is Guzmán. He had his crew clone a Dodge Charger police car, right down to the Policía Federal decals. And he made sure it was armored. It may not have had the police interceptor package that comes stock from Dodge (a 340-hp Hemi V8 and a better chassis for handling), but it could go anywhere Guzmán wanted without raising a single eyebrow.
Winner: El Chapo
For those keeping score, it's a landslide for El Chapo. That doesn't include the heap of other rides he personally owned, including an armored Chevrolet Cheyenne; a brace of armored Dodge Ram 4x4s; a Ducati Hypermotard 1100; an armored Ford Lobo (F-150 in the U.S.); armored versions of the Jeep Grand Cherokee, Liberty, Wrangler and Commander; armored Volkswagen Jetta; Mercedes-Benz SLS AMG, C63 AMG Black Series, G63 AMG, CLA45 AMG and McLaren Mercedes SLR RENNtech, a Nissan GT-R; and a Chevrolet Corvette Stingray.
However, while Guzmán clearly has superior taste, when he went on the lam, the government swooped in and confiscated all his rides. That means the real victor here is Penn, who at least can still drive everything he bought, save the El Camino, which he recently raffled off for charity.