Dodge isn't done teasing its final high-performance Challenger with strange, cryptic, leprechaun videos. This latest one reveals a figure that isn't as cryptic, though—a 215 mph top speed, which Dodge clearly gives away in the title of the video. The rest of the teaser isn't so clear, though.
Several numbers are thrown out on the screen of what looks to be a digital anemometer. Then a leprechaun, who looks like he came third in a Slash impersonation competition, screams into it.
How does any of this make any sense or have to do with the new Dodge Challenger? According to Dodge, "the answer is blowing in the wind."
OK, so what does that mean? Before Lucky Slash blew into the anemometer, there were a few numbers on its digital readout: 105@(3.02x2.88)=. After the scream, the readout added 1,582 to the end of that equation. If you solve the parenthetical, that equation turns to "[email protected]=1,582."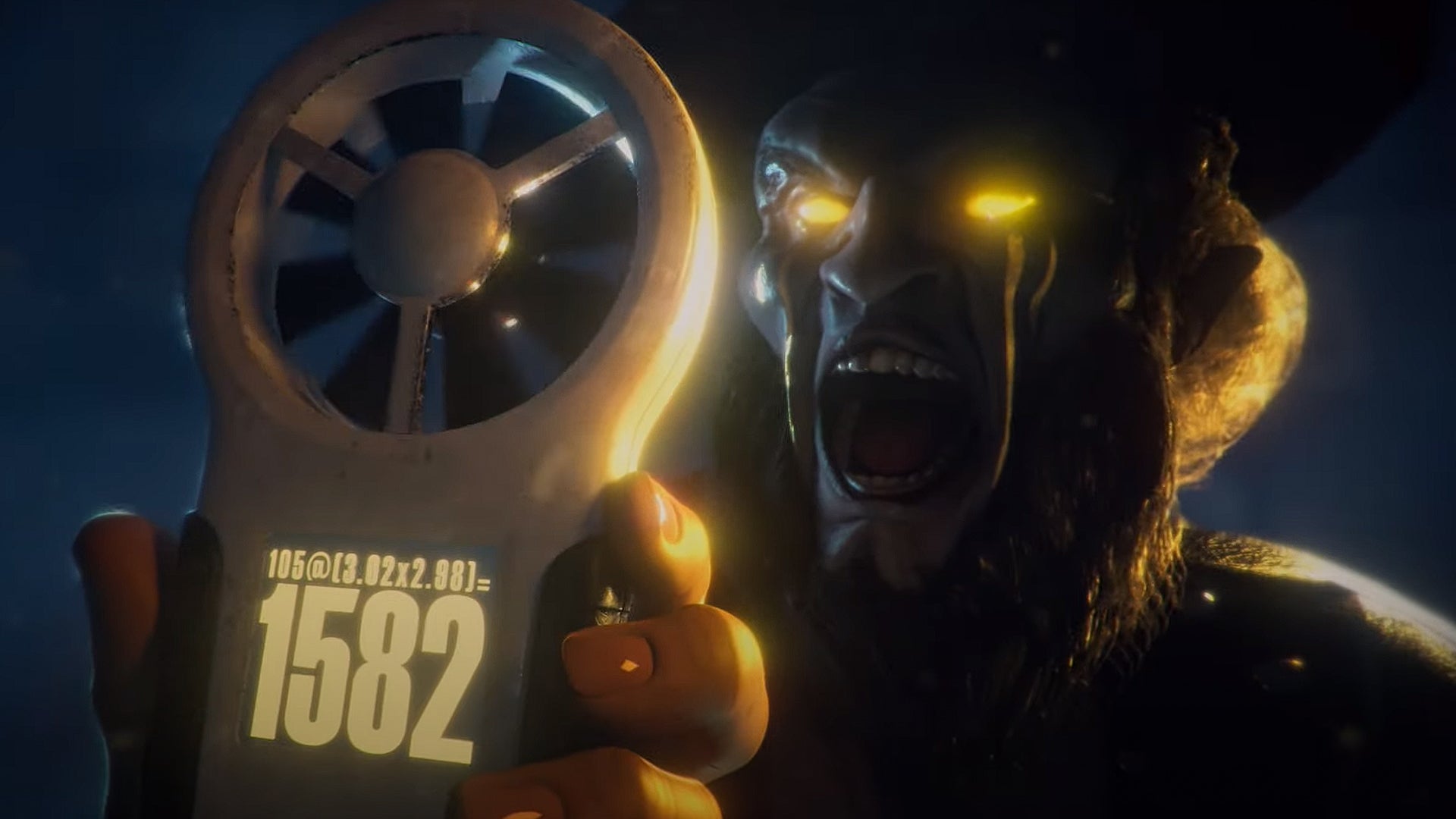 As pointed out by Motor1, the '105' could represent the engine's octane rating, which might suggest its ability to run on E85. The 8.9996 also seems like it could be a quarter-mile time, which would beat the Challenger Demon's 9.65 second time. But what about that last figure? Could '1,582' be its horsepower? That seems a like too much of a jump to go from the Demon's 840 horsepower all the way to Bugatti Chiron-levels of power. However, because '1,582' doesn't pop up until the leprechaun screams into the anemometer, it seems more likely that it represents the engine's airflow in CFM (cubic feet per minute). Considering the Demon's engine had an airflow of 1,150 CFM, it wouldn't be unreasonable to think this upcoming monster Challenger, with a larger supercharger, could breath in 1,582 CFM.
There's also a theory that '105' represents the Dodge Hellephant crate engine's 105mm throttle body and that '3.02' is for the supercharger's 3.02 inch pulley. However, I still can't figure out what else '2.98' might represent.
Dodge will reveal this new Challenger on March 20 in Las Vegas and then we won't have to do weird leprechaun math anymore.
Got tips? Send 'em to [email protected]