Hunters typically prefer pickup trucks, for obvious reasons. Why would they skip out on something that has a bed to haul their harvest in favor of a normal passenger car? Well, money could be one factor, and size might be another. That's why there's this backwoods-rigged Ford Fiesta. And for just $3,995, it's worth trying.
Hailing from the magnificent land of Louisiana, this spartan sedan is for sale at Jay Mallard Ford with its greatest upgrades on full display. From the side, it's impossible to ignore the black plastic fender flares and the seemingly gargantuan mud tires. Take a closer look and you'll find that those ITP Ultracross rollers are indeed intended for an ATV or side-by-side. They did this thing right.
Pan around to the front and spot the winch, which looks more worn than Warn. Still, it'd come in handy if those knobby tires and front-wheel-drive aren't enough to pull the Fiesta out of the muck. There's also a police cruiser spotlight mounted on the driver door, though I wouldn't suggest hunting with it. Using an accessory light to locate deer at night for the purpose of sport is illegal in more states than not, with Louisiana being one of them. Instead, just chalk it up to the car's overall aesthetic.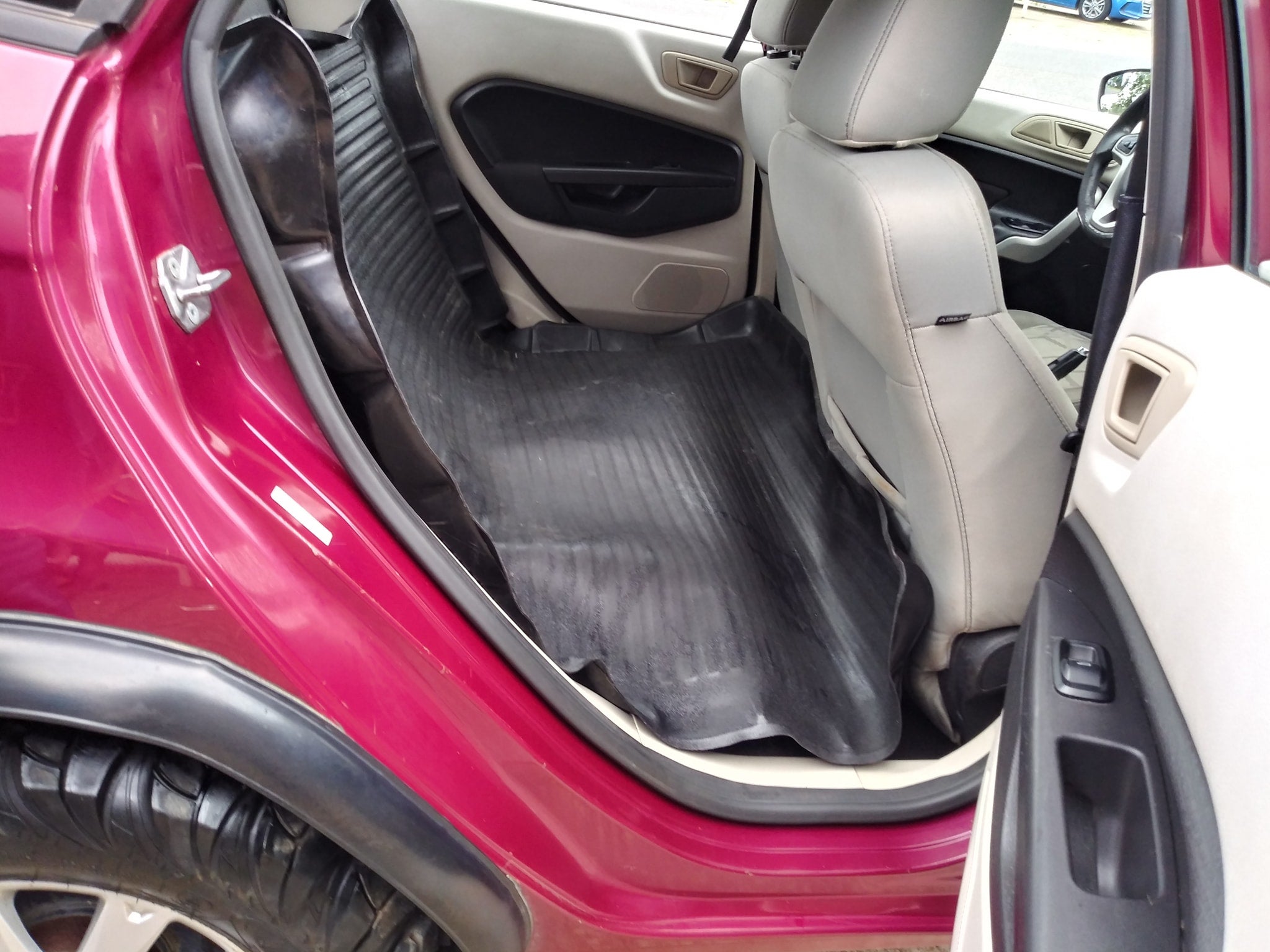 Jay Mallard Ford
The inside has been "customized for easy deer loading," per the ad, with a floor liner draped over the rear seats. Try your best to avoid the light-colored cloth, though—that stuff doesn't come out without a fight.
There doesn't look to be any suspension modifications, and the dealer doesn't make any mention of them, either. Therefore, the Fiesta's lifted ride height can be attributed to those wild tires that deserve more credit than anyone will give them. Just be careful on the highway.
Speaking of the highway, the 2011 Ford Fiesta is rated at 38 miles per gallon in that respect thanks to its fuel-sipping 1.6-liter four-cylinder. That's certainly better than any pickup could manage, diesel or gas. Also, while it's essentially impossible to tell from the photos, Jay Mallard Ford has the car listed on its site as having a five-speed manual transmission. Double score!
There are other ways to spend $3,995, many of which are far more reasonable, but the fun-per-dollar value here is high—even if it does have 194,173 miles.
Got a tip? Send us a note: [email protected]
h/t: OppositeLock