There's always huge pressure on any wedding day for everything to go according to plan. Those who have attended such events know that's rarely the case. Groom Vetrivel Chandrasekaran found himself in that very position during his August wedding, when the power was cut in the aftermath of a storm that had rolled through earlier in the day. All appeared lost, but for the power from a Ford F-150's generator, reports the Detroit Free Press.
These days, a modern wedding takes plenty of juice. As Chandrasekaran's reception was a backyard party, lights were essential, and obviously it's not much of a party without music either. When the power dropped at around 10PM, the gathering was plunged in to darkness. At that point, a generator was heard nearby, a fellow wedding guest piped up, realizing their F-150 Hybrid could be of assistance.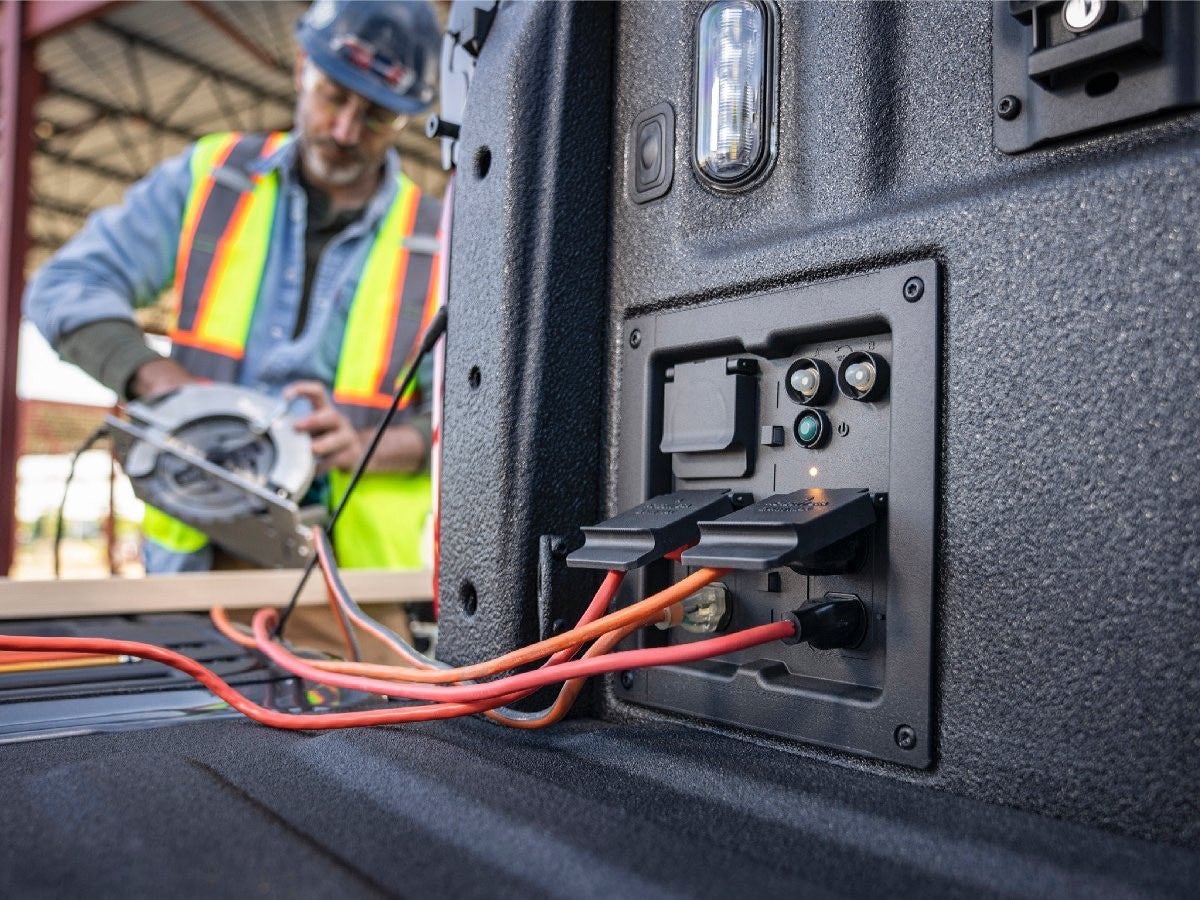 Ford's Pro Power Onboard generators have become remarkably popular since release., Ford
The Ford F-150 Hybrid is available with a variety of generators fitted, which take power from the onboard battery, switching to the car's engine as it runs down. Thus, it was a simple matter to hook up the lights and sound system to the generator to keep the party pumping. Reportedly, it allowed the party to rage until 2-3AM when the event naturally drew to a close. Fun night, it seems.
It highlights how useful it can be to have a capable generator sitting in the back of your truck, ready to go at a moment's notice. Also, unlike a standalone generator, it doesn't require its own fuel. The generator can run silently when using the hybrid battery for power. When the battery gets low, and the engine switches on, it's still likely that an F-150 idling is quieter than most campsite generators around. 
It's not the first time an F-150 Hybrid has proved its worth in such a manner. This year's winter power outages in Texas saw owners powering their houses with the truck-bed generators. The news story led Ford to ask dealers to lend out their own stock to help supply power to those in affected areas.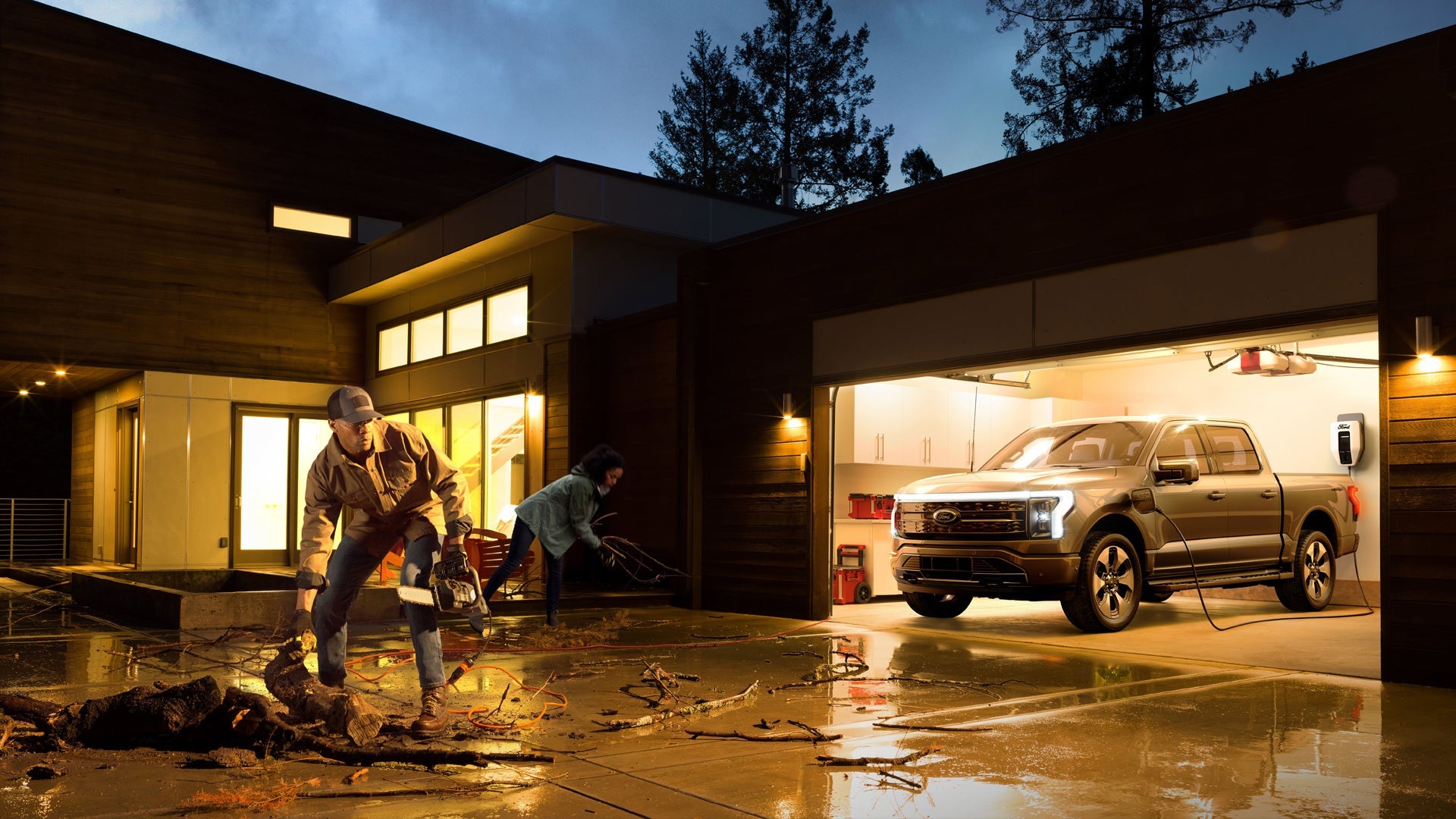 In the wake of the Texas power cuts earlier this year, Ford's promotional shots of the F-150 Lightning showed the vehicle powering a house after a heavy storm., Ford
It's a feature that has become closely linked with Ford's pickups ever since, particularly the top-of-the-line 7.2kW generator. However, the company isn't resting on its laurels. Ford claims that the new F-150 Lightning electric pickup will be able to power a house for up to three days from its battery pack alone. 
To achieve this, the company has developed an advanced home charger for the EV that works bidirectionally. It lets the vehicle power the house, or the house to charge the vehicle, depending if power is available. It also includes safety features that avoid the dangers inherent in piping in electricity to your home with a generator when lines are down. 
With the rise of hybrid trucks and the pending flood of electric pickups due to hit the market, expect to see similar features become common across automakers. When you've got a big battery and power system onboard the vehicle, it only makes sense to throw in some hardware to support a few AC outlets in the bed. However, expect more higher-end solutions like Ford's bidirectional charger to take longer to become commonplace, given the complexity and expense of integrating such hardware into a house's electrical system.
It may seem simple, but Ford's integrated truck-bed generator sets are quickly winning fans far and wide. It's perhaps a case of not knowing you needed it, until you had it. 
Got a tip? Let the author know: [email protected]