Ford stopped production of its 2023 Ford F-150 Lightning EV pickup truck in February due to a battery defect that led to a truck catching fire during its pre-delivery quality check. The automaker has apparently found a fix and has issued a recall to just 18 trucks for a full battery replacement, and that production will resume on March 13.
The automaker found the root cause of the battery pack defects to be defective battery cells that weren't manufactured correctly, causing the fire that stopped Lightning production. Only 18 trucks made it out of the factory with the battery defect, thus explaining the small number of recalled vehicles. Ford didn't even advise owners to stop driving their Lightnings, park them outside, or even advise them to limit charging. The only thing the 18 owners have to do is wait for a service appointment, and a loaner vehicle will be provided.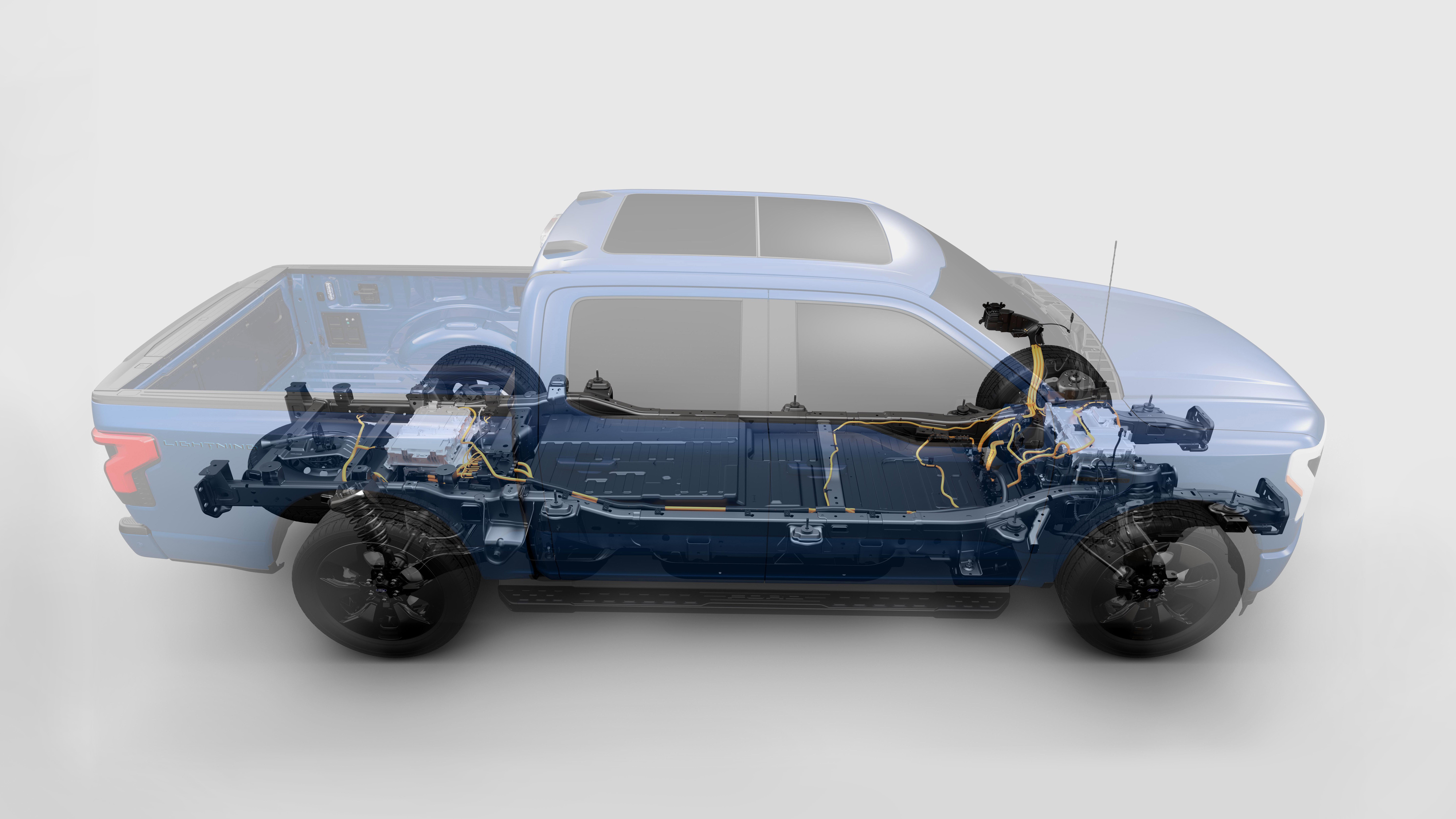 Ford
Ford spokesperson Emma Bergg did not comment to Green Car Reports about the number of defective battery packs that were produced, only noting that 18 made it to dealers and customers. Though it did confirm that battery supplier SK and Ford found the root cause of the issue and that engineering and parts changes were made to new battery packs to prevent the issue. Ford wouldn't comment on what the exact issue was other than a battery cell defect, nor why there was a fire. The automaker isn't aware of any fires, crashes, or injuries related to the recall.
Battery fires are something of a recurring issue for EVs. Though the engineering reasons are complicated, batteries are complex things jam-packed with engineering and technology. Thought there are no moving parts, there are still interactions happening at a chemical and electrical level.
Ford confirmed that customer trucks will not be replaced, only high-voltage battery packs. 
Got a tip? Email [email protected]