After being canceled in 2020 due to COVID, and pushed back in 2021 (again, COVID) the Long Beach Grand Prix is finally happening September 24-26! North American motorsports fans, especially those in Southern California, are excited for sure. And this year we've got yet another reason to be hyped: the addition of Global Time Attack.
Global Time Attack (GTA) is one of the USA's top time attack competition series, with events all year round that draw deep talent to compete across several classes. This isn't wheel-to-wheel racing, it's a solely lap time-based competition. Historically, GTA's hosted events all over the country, with those of the most significance taking place at Road Atlanta, Circuit of the Americas, and Buttonwillow Raceway Park. But it hasn't been run at Long Beach Grand Prix weekend until the event planned for the fall.
I can't stress enough how cool it'll be to have GTA included at Long Beach, because…
It's a Very Tight and Technical Track
This legendary street circuit that's carved out around the convention center and other attractions in downtown Long Beach is known for being one of the most technical stops on the IMSA and IndyCar calendars. There are essentially two straightaways that end with hard right-handers, and the rest are very technical successions of corners that'll demand patience, precision, and the smoothest inputs one can muster. Turbocharged cars that are tuned to make all their power up high in the revs might have some increased difficulty.
It's also a very bumpy track. This won't be too much of a concern for the more street-like cars competing, but for teams with finely-tuned, two-or-three-way adjustable coilovers and comprehensive aero pieces, this might be uncharted territory in terms of how to optimally set up their cars.
All of this makes it much different than the normal calendar.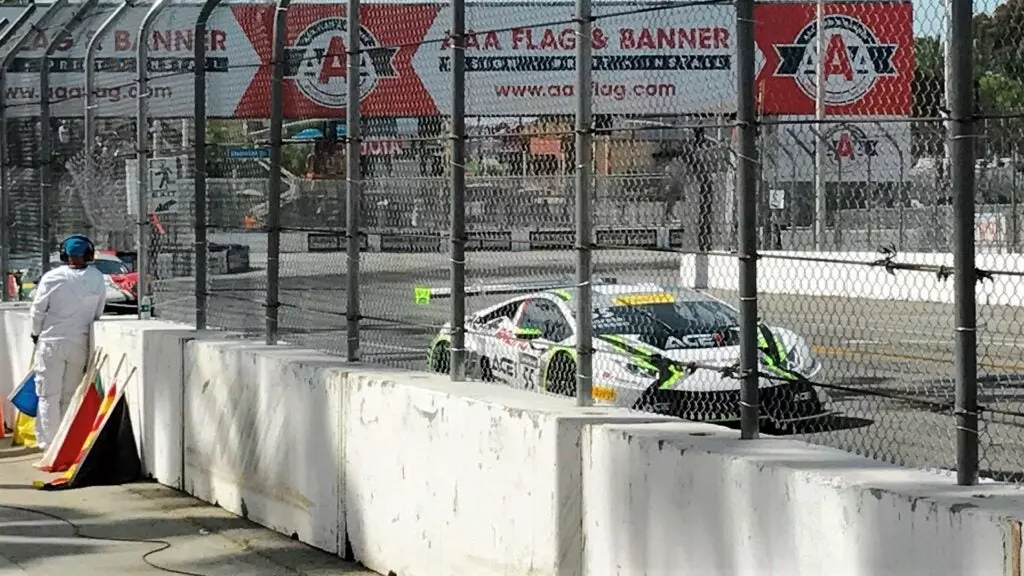 It's Just Plain Cool, and Could Be Professionally Beneficial
Purely based on the fact that this time attack event will run during a major race (when there are a bunch of spectators and FIA-level racing teams and drivers around) is very cool in itself. There will be more than just time attack fans hanging out!
Those competing in GTA will not only have a blast, but also might find it to be a solid opportunity to show the industry what they've got. Setting a blistering lap time in a grassroots time attack build, that's potentially not far off from a pro driver's qualifying lap, is a solid way to show people you can drive.
There might be some networking opportunities, too. It's incredibly tough to carve out a career in any form or level of competitive driving, why not see who you can shake hands with? If I were competing and looking to do this, I'd have personal marketing/promotion on the brain for sure.
Between the technical aspects, excitement, and first-time excitement, this will surely be an awesome event, and I can't wait to cheer competitors on from my favorite corners!