General Motors was knocked off its perch as the United States' top-selling automaker in 2021 for the first time in roughly 90 years. It was defeated by Toyota, which, thanks to the ever-fluctuating nature of the COVID-era global supply chain, was able to sell more vehicles stateside. The General has now recovered, according to Reuters, as Toyota's 2022 American sales are expected to dip nearly 10 percent compared to 2021, while GM saw a comparatively strong increase.
Auto sales as a whole are projected to decline 8% in 2022 as compared to the year prior, so Toyota is actually doing worse than average. The Japanese automaker's sales reportedly dropped 9.6%. It delivered 2,108,458 vehicles in the U.S. last year, or 223,804 less than in 2021.
GM, by comparison, is doing far better than average. The automaker has said its sales are up 3% year-over-year, selling a total of 2,274,088 vehicles.
The Detroit automaker has certainly had struggles; however, things have slowly been falling into place for GM. With the opening of a battery cell production facility in Ohio, its finally been able to build electric vehicles in reasonable quantities, something it struggled to do in late 2020 and early 2021. It has also kept up revealing new and refreshed ICE-powered vehicles, such as the new Trax CUV, Colorado midsize pickup, and a heavily refreshed version of the Silverado.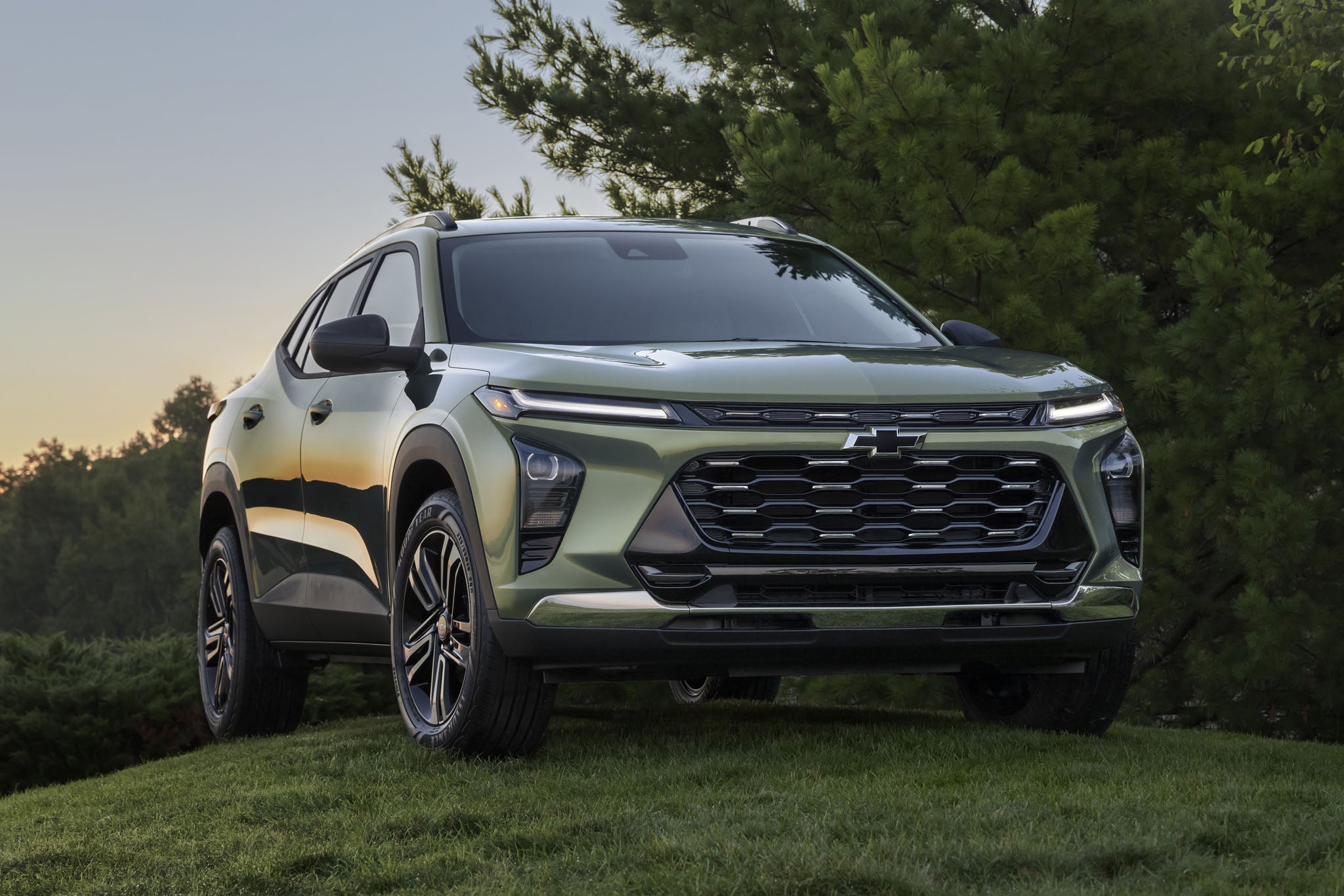 The new 2024 Chevy Trax is set to debut at a starting price of just $21,495. Chevrolet
That's not to say Toyota hasn't been doing much of the same, although it is lagging behind in terms of fully electric offerings. The Japanese automaker currently sells just one battery-only model, the BZ4x. It has recently revealed the new Prius hybrid, though, as well as the very popular and very marked-up GR Corolla.
Got a tip or question for the author? You can reach them here: [email protected]