Ken Block was the catalyst for a whole new generation of car enthusiasts, and he was one of the nicest guys around. He brought multi-million dollar builds and shit boxes together, as well as gray-market fantasies, Euro-spec WRC racecars, and NASCAR-engined AWD muscle cars. He gave new life to the automotive scene and left an indisputable mark upon it. Quite literally in some respects, as I suspect you can still see the Hoonicorn's tire marks near the Hollywood sign.
He slayed tires and brought a community together.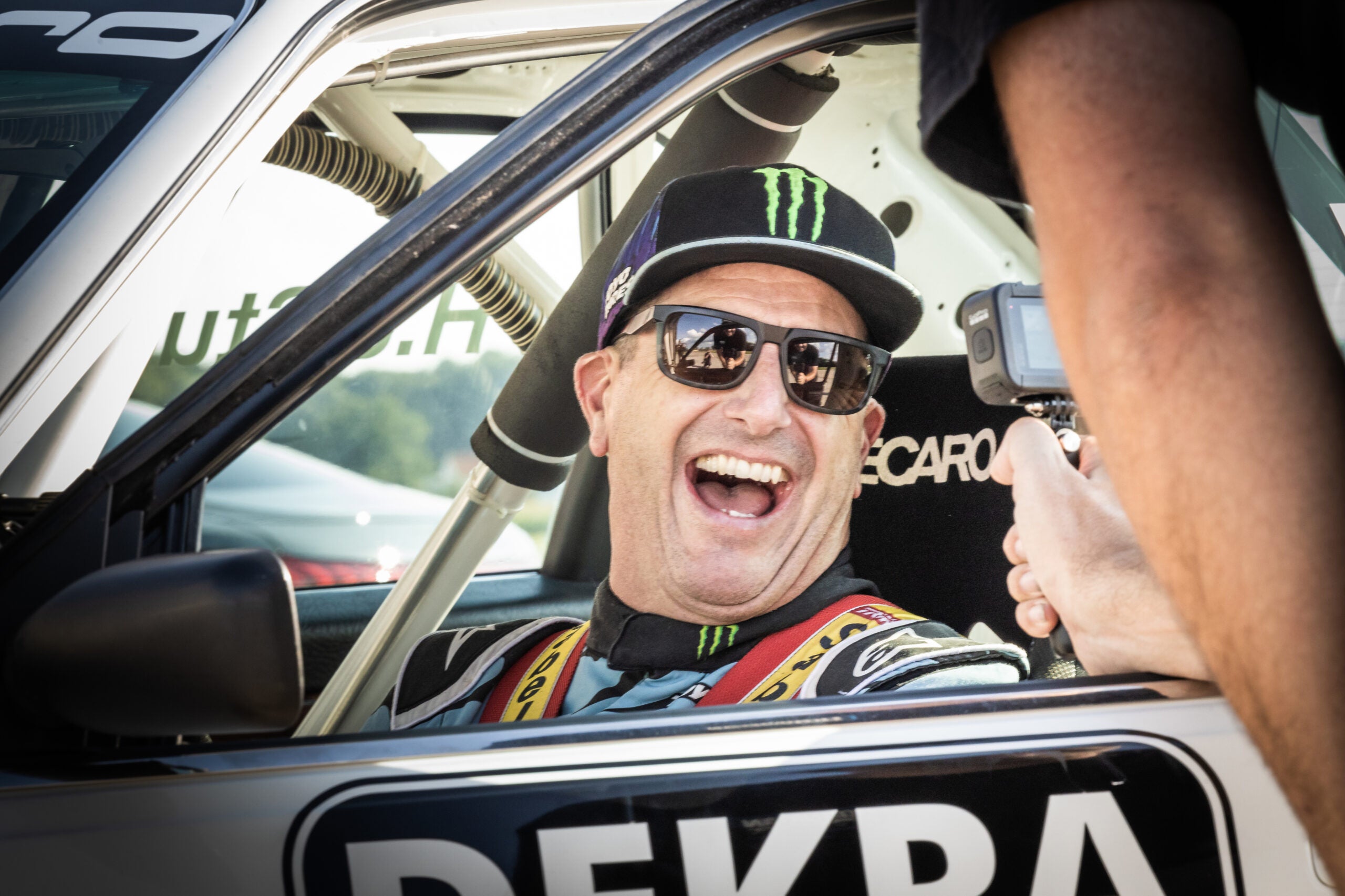 Audi
I had the privilege of talking with Ken a handful of times throughout my career, including sitting down with him just two months ago. He had the air of an O.G. action sports athlete; cool and relaxed, but a fire bubbling underneath the surface. Sitting before me was a man who's seen almost everything, but still chasing his own limits. He'd talk to you about life and his kids for twenty minutes—something we did right before that interview—but then hop in a 700-horsepower Audi and rip the fattest fucking drift you've ever seen. An O.G. that would still leave your jaw on the floor, as he did on Evo corner at Pikes Peak or the first reverse entry in Electrikhana.
But more than being cool and his duties as Head Hoonigan-in-Chief, Ken touched the lives of countless folks within our industry and our community. His Gymkhana series, something that was never meant for prime time, spawned an empire devoted to those ragged, weekend wrenchers and racers who flip middle fingers to the establishment, keep our cars dirty, immolate tires, blitz lap times, and remember cars are silly things. He gave everyone the opportunity to not take our hobby too seriously, and to do away with the stuffiness of bygone automotive eras. To play and drive our cars instead of staring at them in a parking lot, hoping they never see a drop of rain. He proved show queens can party and helped a generation build gnarly things in our garages.
And for me personally, he helped bring more eyeballs to my favorite form of racing: rally.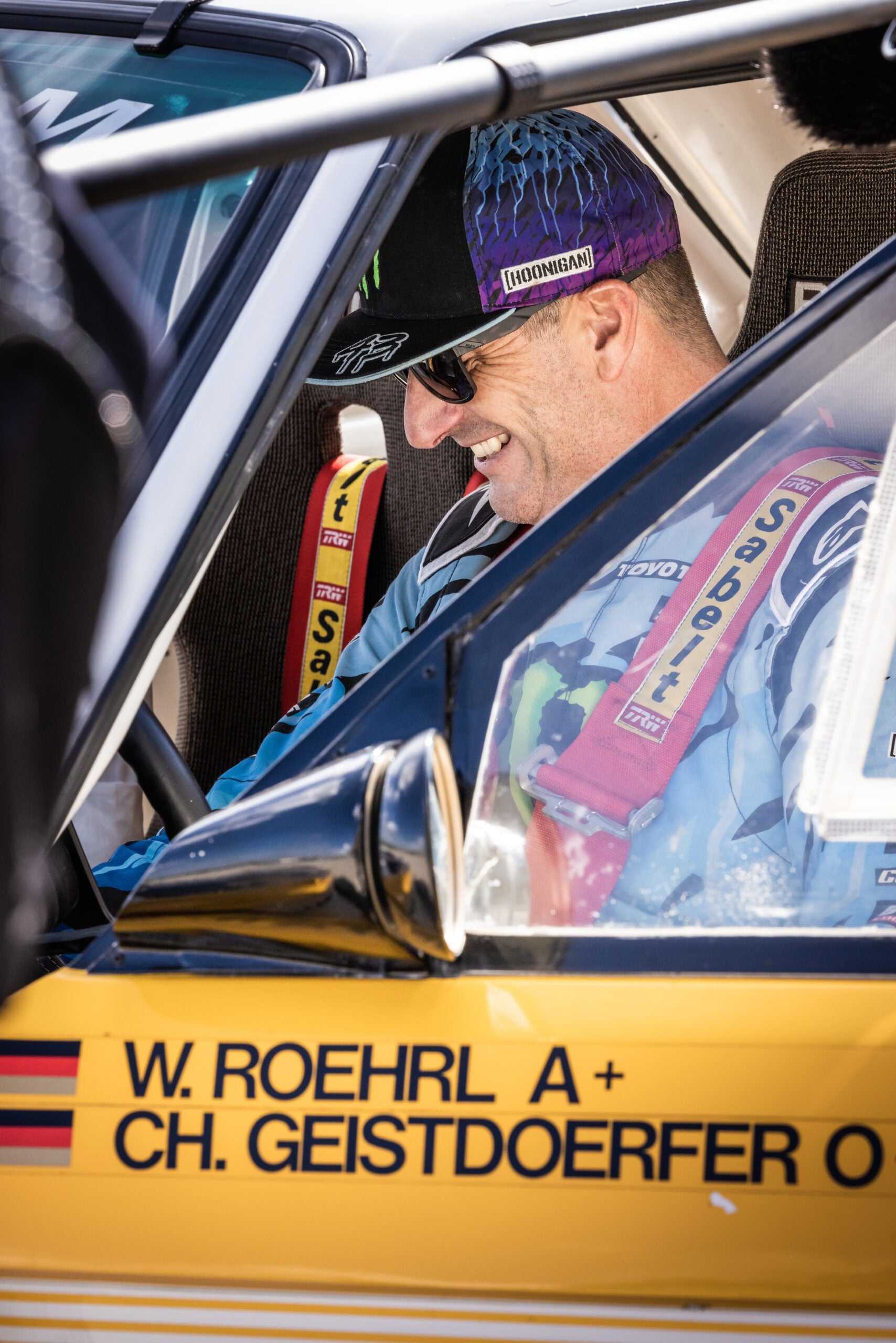 Audi
People knew of rally before Ken Block, and people will know of it after him. But Ken brought so many into the art of racing off tarmac, it's hard to estimate the weight of his thumbprint on the sport. From flame-spitting, gravel-hucking monsters scything through tree-lined woods and snow-strewn trails, while blitzing the tightest apexes around, Ken invited the world into the sport only a few knew of outside of Europe. He brought them into a childhood love of mine and made my niche nerdy fandom into something I could finally talk to others about. Hell, I talked to him about it a few times. And Ken's love for rally racing exuded from him every time he talked about it. Even when it wasn't going his way. I'll be forever grateful for his cheerleading and presence in building out the North American fan base.
Ken Block truly was the ring leader of the current car enthusiast era, as his orbit pulled in everyone from everywhere. He not only introduced a cast of people behind the scenes who'd likely never get screen time, such as photographer Larry Chen, Hertrech Eugene Jr., or Derek Dauncey, but he helped millions of kids and adults who normally wouldn't care about cars get into driving, wrenching, building project cars, and more. The man helped propel our scene forward and his absence will leave a void no one person could ever fill. To me, Ken Block was just as formative a figure as Senna, Hamilton, Gordon, Andretti, or Newman, and I think you'd all agree.
What Ken showed us with his driving and videos was that no matter our language, culture, or our stance on the ever-present JDM vs. domestic vs. Euro debate, we could all come together and revel in tire destruction, sick-ass jumps, meth-driven monsters, and the type of home-built machines that we all are working on. He built the framework of the modern enthusiast community, and his personality and driving can be felt in every corner. His legacy will remain even though he's gone.
I'll miss Ken, and so will millions of others.