The Acura Integra prototype is supposed to break tomorrow, but that didn't stop your friendly midwestern car writer from snagging a spy photo of the future premium coupe-hatch-sedan thingy roaming around the roads of Ohio.
I was minding my own business on a video call with the Car Autance crew when I saw this vehicle drive by — camouflaged, but unmistakably the new Integra — and interrupted myself mid-sentence to chase after it and snag some pictures. (Sorry guys, I figured the new sport-compact renaissance might be a bit more interesting than blog logistics.)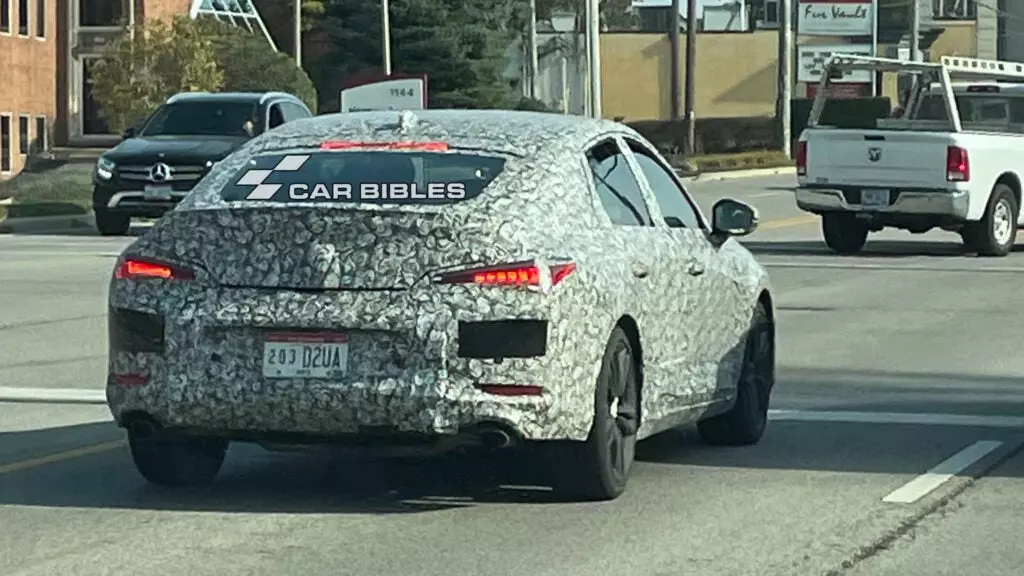 Spied in Marble Cliff, Ohio, mere minutes from Downtown Columbus, this particular car has a lot less camo than previous spy pictures. Marble Cliff is only about 40 minutes from Honda of North America's headquarters in Marysville, Ohio. For what it's worth, I've heard that most Acura development happens in Marysville, so it was only a matter of time before I saw the Integra rolling around my area.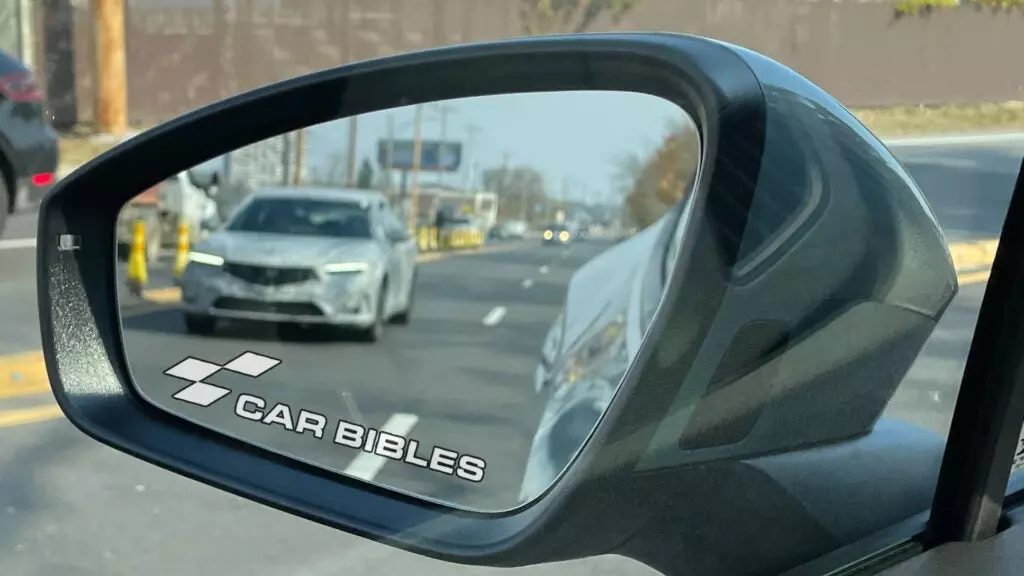 This unit is still heavily camouflaged, but the rear lights and proportions are a dead ringer for the Acura sketches. From what I can see, the car's wheelbase and windshield rake are similar to the new Honda Civic, suggesting that the Integra will share a lot of its structure and parts with that car. Not a bad thing, reviews say the Civic's a pretty damn good compact car. Sizewise, the car looks shockingly petite, similar to the new Honda Civic's small dimensions. 
Inside, the interior was still camouflaged so I don't have any observations there. The driver's hand rested on a shifter, suggesting that the prototype could be a manual, but I could be wrong.
We shall see very soon what the production Acura Integra will look like. Stay tuned!
More great stories on Car Autance