Hyundai told shareholders Friday it would divest its stake in an Alabama supplier last year that employed children after a Reuters investigation uncovered underage workers at its factory. The investigation found children as young as 12 working at plants, and the suppliers were fined $30,000 for the violations by the U.S. Labor Department.
In the letter, Hyundai admitted that two plants each employed an underage worker although the Reuters report said workers reported working alongside "dozens" of underage workers. Hyundai pointed to two suppliers, SL Hyundai and SMART, and said third-party staffing agencies used by both either didn't properly vet employees or illegally hired underage workers. 
"Upon learning of issues last year at two suppliers doing business with Hyundai Motor Manufacturing Alabama, we took immediate actions, including launching multiple investigations and a broader review of our U.S. supplier network," Hyundai's letter reads. "Hyundai is a responsible corporate citizen in Alabama and everywhere we conduct business. We value the strong partnerships and long-term relationships we have developed in the communities where we work and live."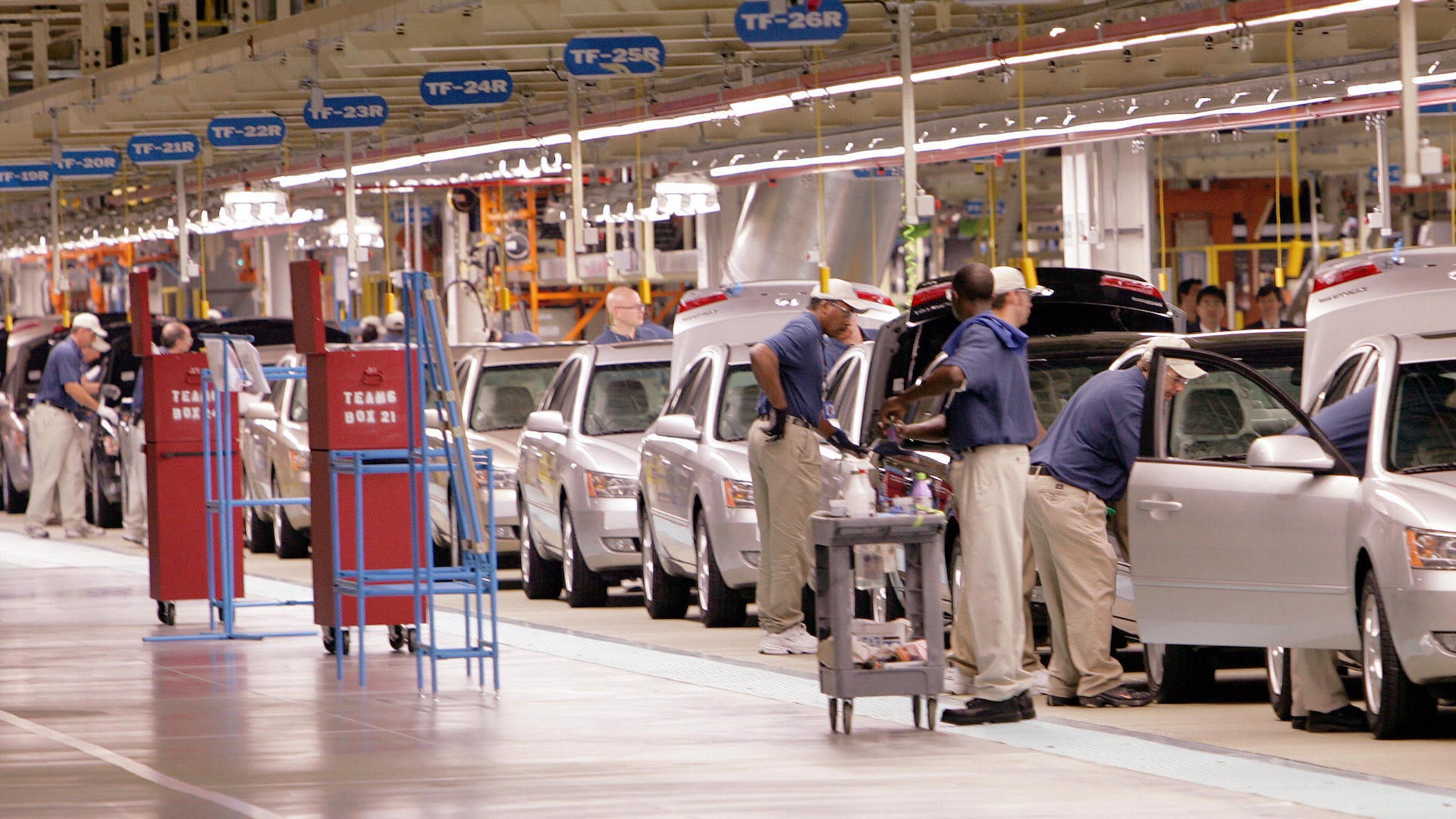 Getty
Hyundai said it would require SL Alabama to appoint an independent auditor to monitor employment going forward. The automaker also said it would divest its stake in SMART. An internal review of its suppliers determined that while there were young-looking workers at some of its suppliers, those workers supplied satisfactory evidence they were 18 years old or older.
The workers reportedly worked at Hyundai's stamping plants in Alabama, including facilities that had a history of documented health and safety violations and amputation hazards. At two supplier plants—Hwashin America Corp's facility in Greenville, Alabama and Ajin Industrial Co in Cusseta, Alabama—employees reported working alongside at least 10 children.
The former Occupational Health and Safety Administration Secretary David Michaels lambasted the automaker in comments made to Reuters last year.
"Consumers should be outraged," Michaels said last year. "They should know that these cars are being built, at least in part, by workers who are children and need to be in school rather than risking life and limb because their families are desperate for income."
Got a tip? Send it in to [email protected]