We all love our van life, right? Victoria Scott's been traveling all over the country in her Toyota Hiace, Jennelle Eliana did the same thing in her old Chevy G-van. Rich Rebuilds has a whole series converting an ex-delivery Mercedes Sprinter into a livable van suitable for his lady friend. It seems to be — "the move" — as the kids call it. You can't even find a reasonably priced used cargo van, because you guys all want to live in them shits. Gah. Van life is cool, but it also means you have to drive… a van. A cargo van, with a big engine, heavy frame, and poor fuel economy. Why don't we have car life? Barry Stimson had that idea back in the 1990s.
Stimson, no doubt marveling over the subcompact Renault Clio's simple design and popularity on the European continent, saw a great base for a campervan conversion. Sure, the converted hatchback is a bit funny looking with its newfound high-roof, and extra tailpiece, but it kind of works. Well, it works as best as it can.

In the extended rear of the Sportique, you'll find a small stove, sink, and convertible table. The top box raises, revealing a sleeping area. The Clio's factory seats convert into a double bed.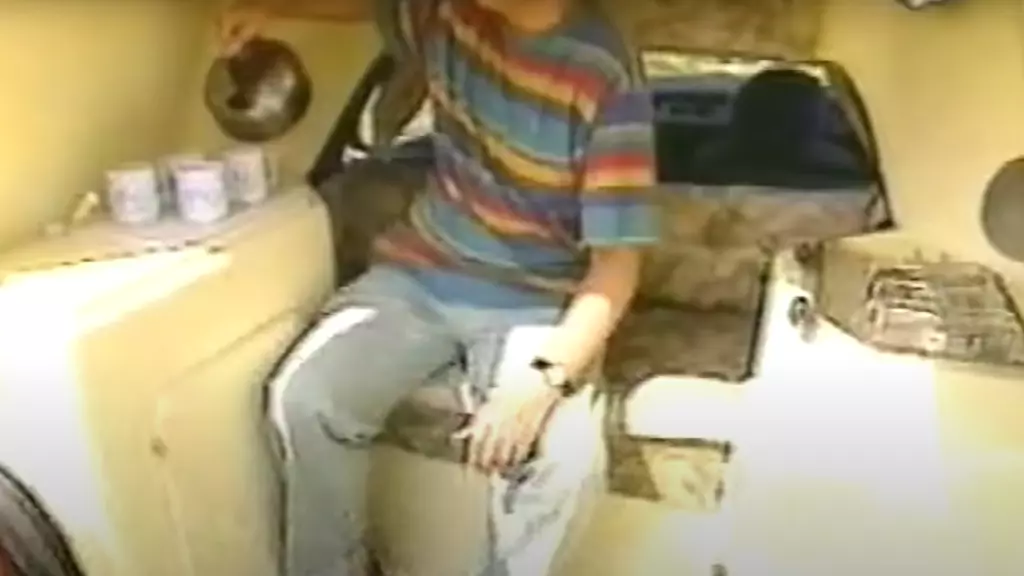 In theory, the car sleeps four — no mean feat for what essentially is a subcompact hatchback with a clamshell. It's unclear how popular the Sportique ever was… The only real records of the car ever existing are a few random Flickr photos, and Barry Stimson's YouTube channel. Stimson himself has kept busy, creating more campervan concepts out of small cars and vans. Here's one created out of a Nissan Cube, that he drove partially through the Sahara Desert.
The Stimson Sportique may have been funny looking, but it seemed to be immensely highly considered and well designed. It was purposeful and dignified; unlike a hastily converted car or van. What would a modern Stimson Sportique look like? Maybe my next project should involve converting a Toyota Yaris into a camper.