Judging from the trailers, Fast & Furious Presents: Hobbs & Shaw looks like it'll out-ridiculous the already ridiculous F&F movies that came before it, something that isn't totally apparent from the film's frankly unimaginative title. Unless you live in Japan, that is, where gearheads will flock to theaters on August 2 to watch Dwayne "The Rock" Johnson and Jason Statham star in Wild Speed: Super Combo.
You see, Japan has a very literal approach to translating imported movie titles, and this latest Fast & Furious spinoff is no exception. The excellent name was flagged by Screenrant and confirmed by the official Wild Speed Japanese website. Yes, despite how it sounds, that is the actual title that'll show up on ticket stubs and not a promotional KFC menu item.
It's new to our eyes, but the F&F franchise has always been known to Japanese audiences as Wild Speed. Take a look at the translated titles used in Japan for each of the nine movies below:
The Fast and the Furious (2001)—Wild Speed
2 Fast 2 Furious (2003)—Wild Speed X2
The Fast and the Furious: Tokyo Drift (2006)—Wild Speed X3: Tokyo Drift
Fast & Furious (2009)—Wild Speed MAX
Fast Five (2011)—Wild Speed MEGA MAX
Fast & Furious 6 (2013)—Wild Speed: Euro Mission
Furious 7 (2015)—Wild Speed: Sky Mission
The Fate of the Furious (2017)—Wild Speed: Ice Break
Fast & Furious Presents: Hobbs & Shaw (2019)—Wild Speed: Super Combo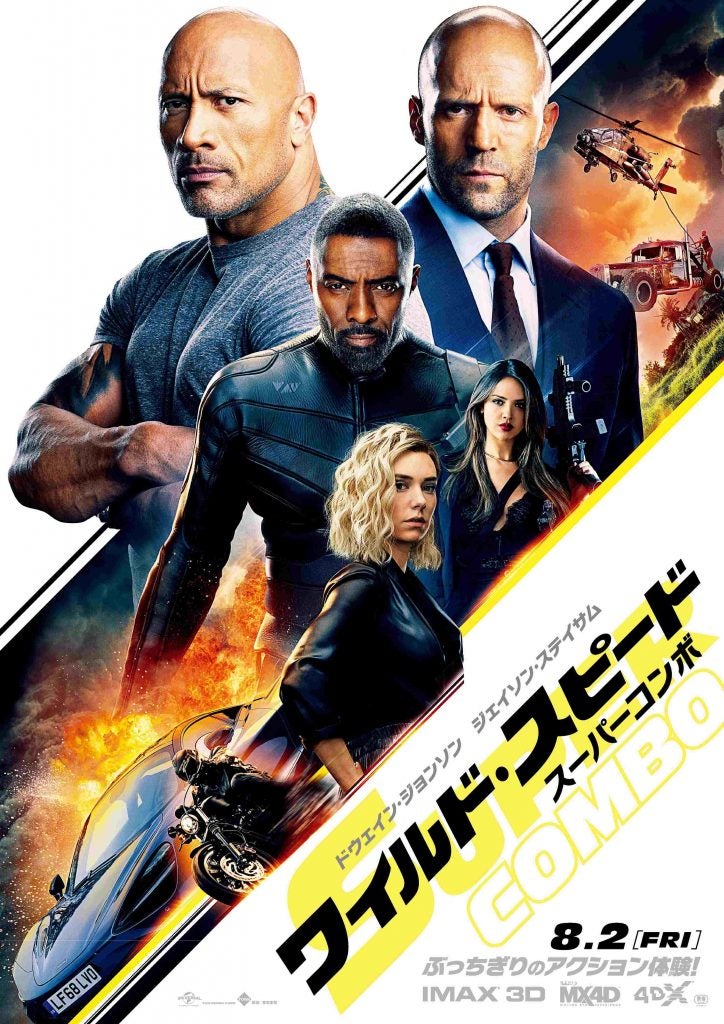 wildspeed-official.jp
Directed by John Wick's David Leitch, Fast & Furious Presents: Hobbs & Shaw sees its titular heroes take on a "cyber-genetically enhanced anarchist"—or, in his own words, "Black Superman"—played by Idris Elba. Helen Mirren and The Crown's Vanessa Kirby will appear as Jason Statham's mother and sister, respectively. As if you weren't already sold at this point, here's the latest trailer for Hobbs, er, Wild Speed: Super Combo.
h/t: Autoevolution