Jeep's first foray into plug-in hybrids may be on its humble Renegade and Compass models, but don't write them off just yet. The new 4Xe models are much cooler than you think and promising as hell for future electrified Jeeps. 
The Renegade 4Xe and Compass 4Xe are Jeep's first ever plug-in hybrids, packing either 190 or 240 horsepower depending on the options, plus an average of 31 miles of electric-only range.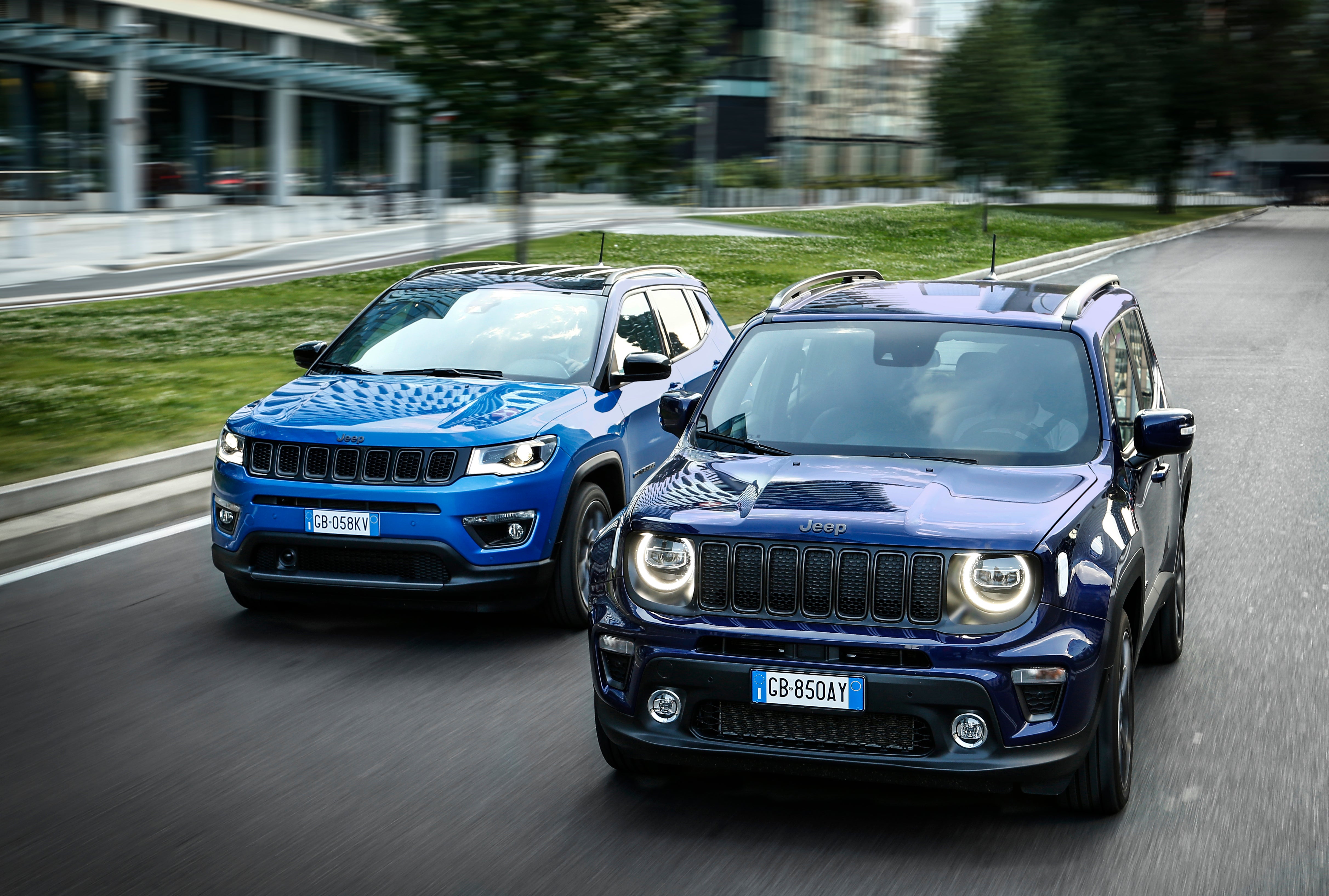 Jeep
Both the Compass 4Xe and Renegade 4Xe will share the same 1.3-liter turbo four-cylinder that powers the front axle, which is good for either 130 horsepower or 180 horsepower on its own, plus 200 pound-feet of torque. The rear axle is powered separately by only the electric motor, which makes 60 horsepower and 185 lb-ft of torque on its own. 
Jeep also added what is essentially a large belted alternator on the front axle that can act as its own high-voltage generator if needed. It doesn't add any power, but it should help recharge these SUVs' bigger batteries as you're just cruising along.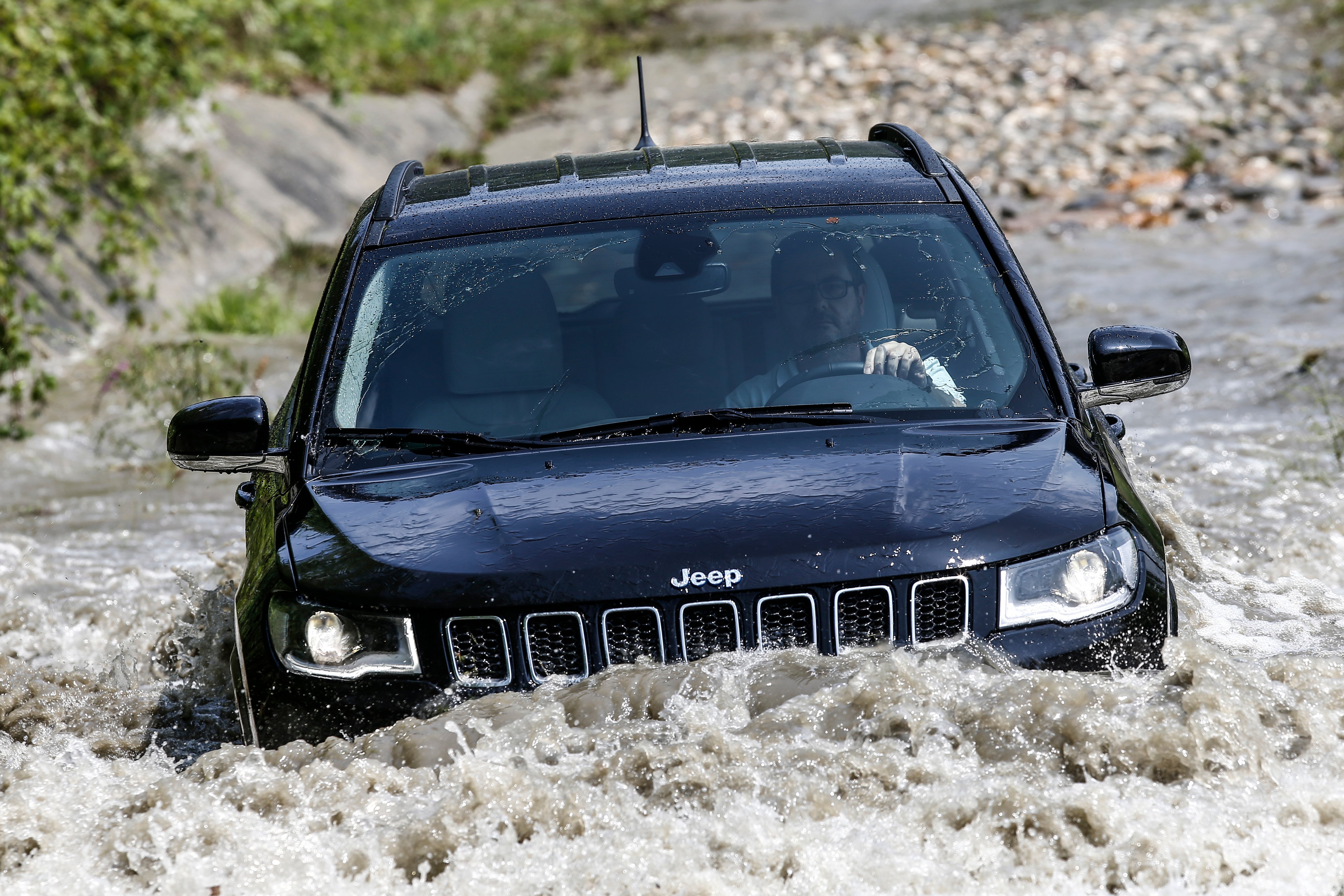 Jeep Compass 4Xe Limited, Jeep
The 4Xe trim name stands for "four-by-e," which signifies its eco-minded electrified drivetrain as well as its enhanced off-road chops. That's right: Jeep claims that its hybrid Compass and Renegade models are even better off-road than its existing internal-combustion-powered models. 
Every 4Xe model will come with four-wheel-drive, putting power to the ground through a six-speed automatic transmission and Jeep's new eAWD system. That eAWD system is genuinely impressive, as the fact that the front and rear axles are powered separately from each other allows the new 4Xe models to better manage where the Jeep sends its torque.
Jeep's Selec-Terrain eAWD modes offers hill descent control, plus a low-range four-wheel-drive option for slow crawling and a locking four-wheel-drive mode to ensure all four wheels are spinning at the same time. Locking all the wheels to spin at once can help claw a vehicle out of tricky situations as it rocks back and forth over changing terrain. Its rotary control offers different settings for different kinds of conditions, too: Auto, Snow, Rock, and Mud & Sand, plus a new Sport mode that enhances throttle and steering response.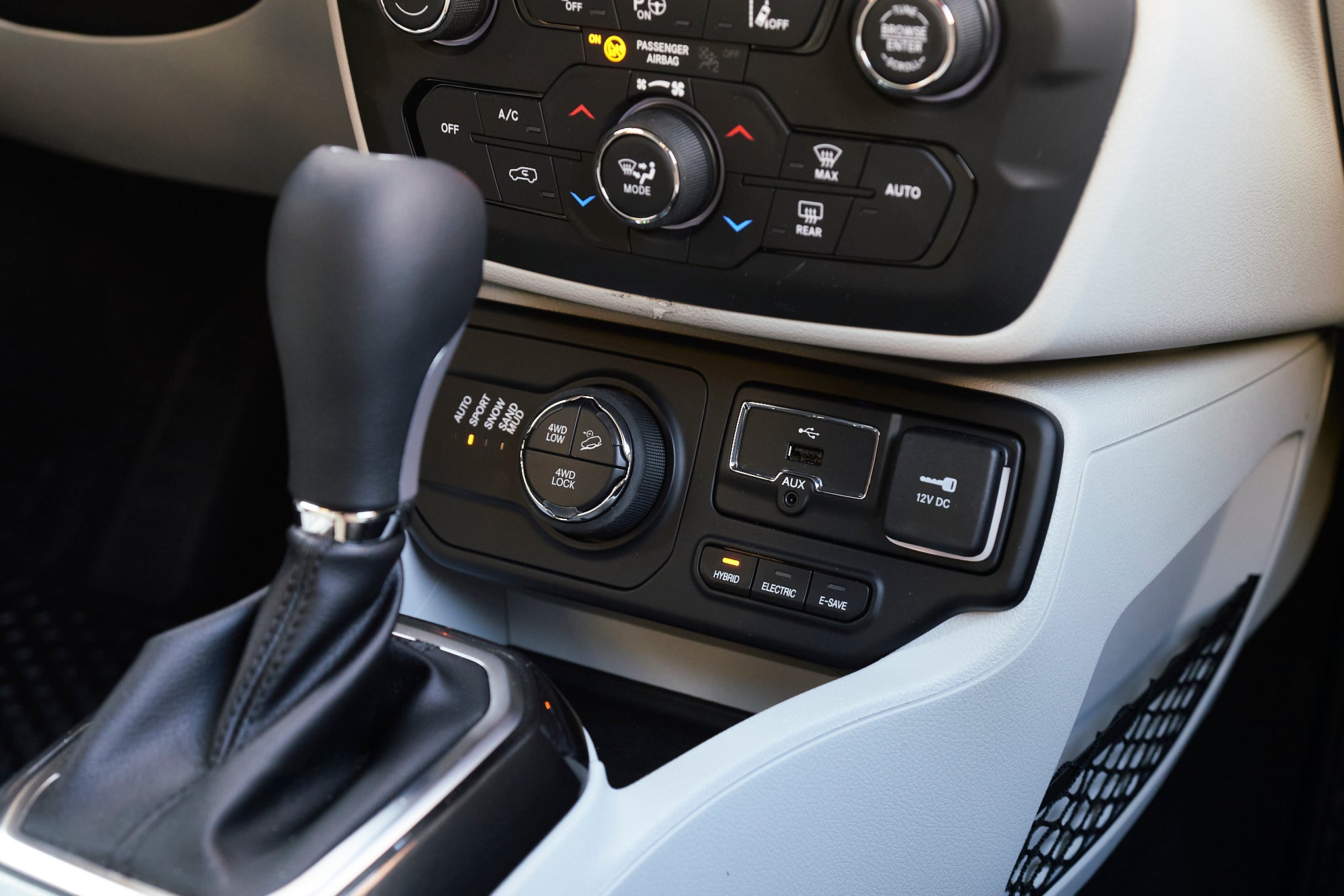 Selec-Terrain ontrols in the Renegade 4Xe Limited, Jeep
On top of all those extra goods, the Trailhawk 4Xe drivetrain produces 50 percent more torque than the turbodiesel model. 
The 4Xe's hybrid system doesn't compromise much on interior space, with most of the battery fitting in a protective case under the rear seats. This allows the spare tire to stay in the rear cargo area like it would in any other Renegade or Compass, and doesn't intrude upon the cargo capacity very much. 
There is one downside to this announcement, however. For now, the Renegade 4Xe and Compass 4Xe—both of which are built in (newly merged) Stellantis' Lucarno, Italy, plant—will only be sold in Europe. Europe's tighter emissions regulations mean that any new models that can help improve the brand-wide averages are sorely needed. Furthermore, Europe is a key market for electrified vehicles given that electric-only cars can avoid paying congestion charges in certain large cities, and the 4Xe's 31-mile average EV-only range is typically enough to go in and out of a city center.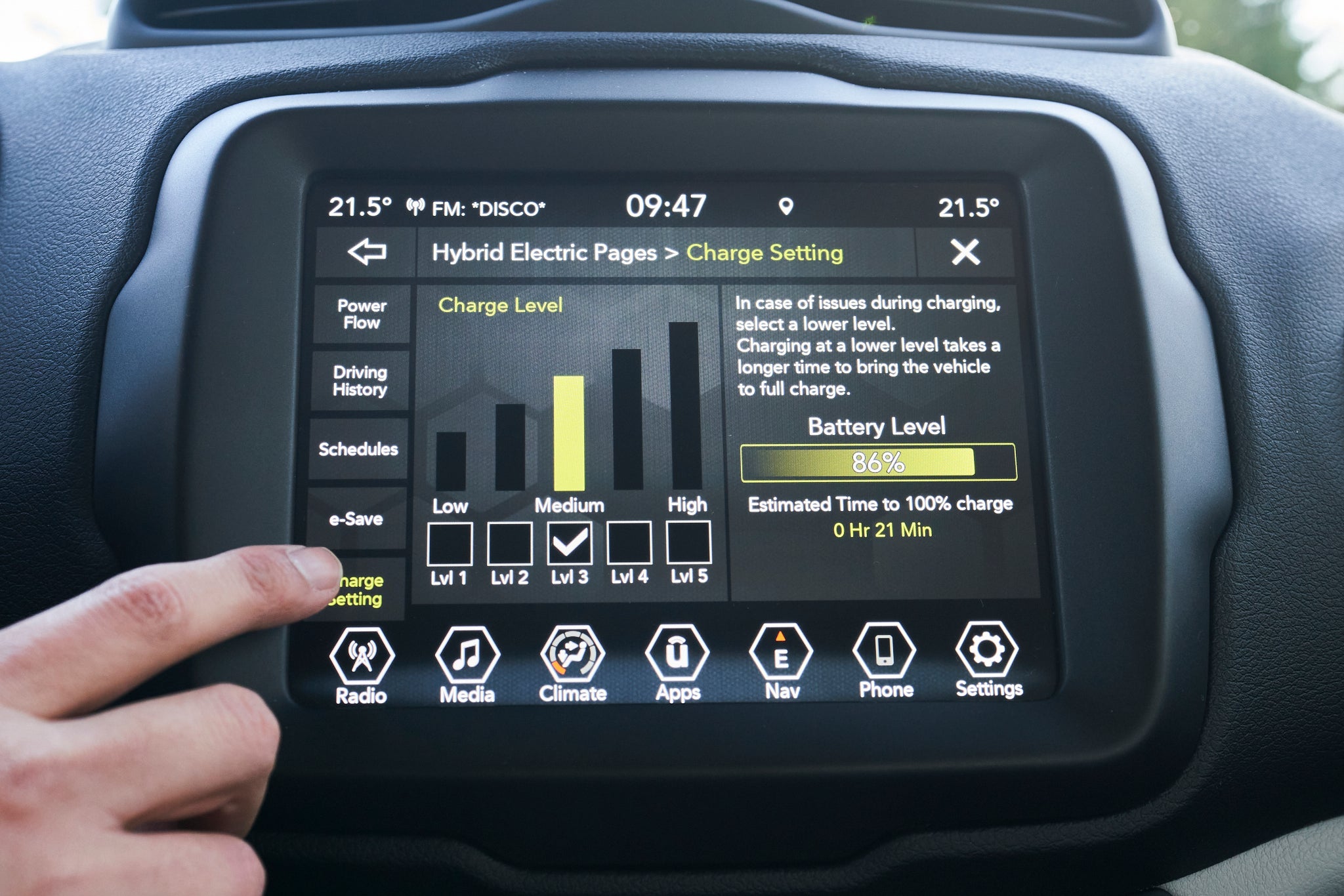 Renegade 4Xe Limited hybrid controls., Jeep
The Renegade 4Xe and Compass 4Xe's E-Save is part of that Euro-ready tech, as owners can charge their car overnight but drive in internal-combustion-only mode to preserve the electric-only range until it's needed, for example, in one of those combustion-charge zones. You can also choose how much you'd like to charge your battery, just in case you'd rather save on cash at a charging point and charge the rest of the battery though the generator on the front axle or regenerative braking. 
Yet maybe this is how you nudge more people into electrified vehicles: make the hybrid the most capable option there is. Either way, this is a good reason to get excited about Jeep's future hybrids. Jeep showed off three hybrids at the Consumer Electronics Show earlier this year: the Renegade, Compass and most importantly, everyone's favorite off-road toy (for now), the Wrangler. 
No word was given on when the Wrangler 4Xe plug-in hybrid could be coming, Jalopnik notes, but we've got high hopes for when it hits the U.S. market. Jeep teased the Wrangler 4Xe before Ford unveiled the Bronco, so hopefully that shows up soon. 
Got a tip? Send us a note: [email protected]