The latest (11th-generation) 2022 Honda Civic sedan has debuted and is slowly making its way to dealers. What feels like just yesterday, Kyle Cheromcha's driving impressions over at 'The Drive' on the new generation went live, but the aftermarket's already adding power.
Since the sedan is officially out, naturally all of the tuners have begun picking up their very own examples for research and development. It's kind of surprising, I won't lie: the results are already in, and they're looking quite good. Hondata in Torrance, CA, a well-established Honda tuner that's been around for many years, has found some great numbers right off the bat.
According to Hondata's testing the car's stock output at the wheels is 162.46 horsepower, 163.63 pound-feet of torque. After tuning, that's up to: 196.78 horsepower, and 213.65 pound-feet of torque.
I initially found out about this development via Hondata's Instagram. 50 (count 'em, 50!) lb-ft more of torque, and 34 more horsepower at the wheels from its turbocharged 1.5-liter Inline-four. That's huge, considering all they did was tune the ECU, and did not bolt on any other supporting modifications, like an exhaust system or cold-air intake.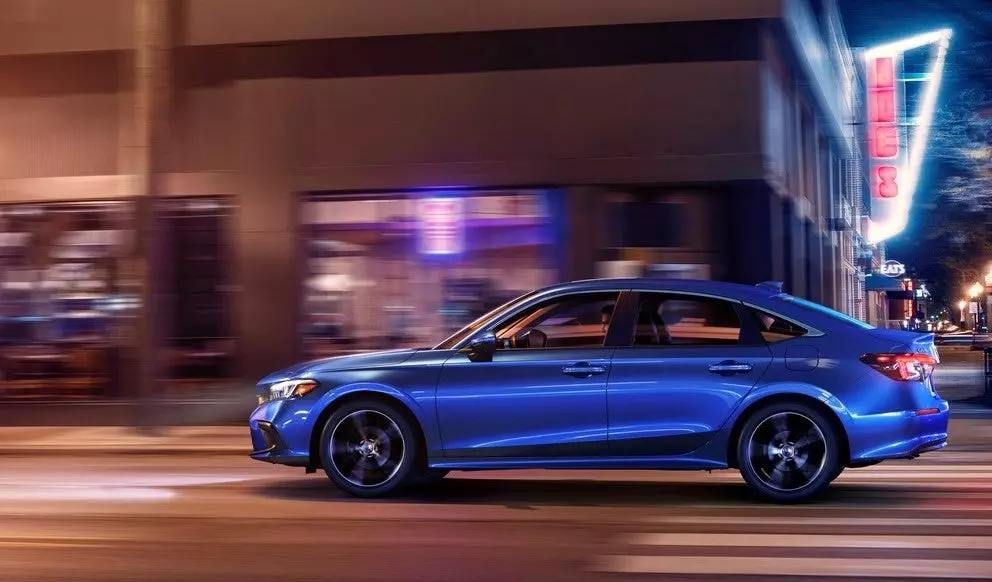 This means that people who don't buy the upcoming Si sedan will be able to achieve around the same amount of power with a simple tune. Assuming Honda plans on giving the Si somewhere around 200 horsepower at the crank, as it has in the past. If the new Si's engineering is anything like the old one, though, just with more refinements, it could actually be a bit more.
This is a great baseline for sure. Imagine what the aftermarket will be able to help enthusiasts achieve with an exhaust system, turbo upgrade, cold air intake, mild stuff like spark plug gapping (every bit helps, especially in turbo engines), and more. The 1.5T doesn't get the same amount of love that the previous gens' naturally-aspirated K-Series engines get from modders, but who knows, maybe that will start to change. Regardless, I think the new mill is still a great engine. They can take some big power boosts, have proven to be reliable power plants in race cars, get great gas mileage, and in my experience, are nice and torquey.
Here's hoping the Honda tuning scene continues to thrive and finds a way to coexist with new regulations on car computer modifications.