Recently, I had a weekend that was one for the history books. Well, maybe not any kind of significant history book, like the kind that's used to teach the youth of America about how much fun cars used to be. We'll need those if the internal-combustion apocalypse (or real apocalypse) ever happens. Anyway, I was excited. Not only did I have a good time at Radwood — I drove my 1997 Land Rover Discovery 850 miles and experienced zero issues!
Quick sidebar: Don't worry, we didn't needlessly take up a handicapped spot. That top picture is from our assigned spot for the Radwood show. We felt like that was worth clarifying — stealing handicapped spots is severely uncool.
I picked a hell of an occasion to stress test my Land Rover post-radiator replacement, but it worked out just fine. Plus, doesn't that happen quite frequently in DIY car repair? The destination: Radwood NorCal, 425 miles away.
Prep And Execution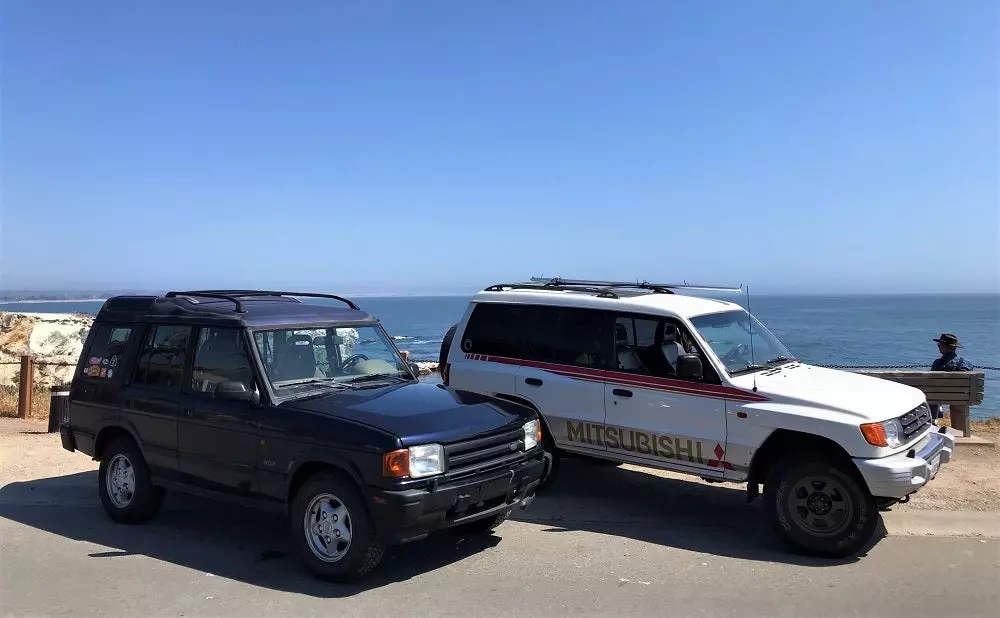 I was under the gun getting the car ready for this trip. I'd recently freshly-swapped the radiator and hadn't put in a whole lot of seat time to troubleshoot any potential oversights, just a few miles around the neighborhood. I also had a few other things done to make the Landy more show-worthy, such as have my spare set of Defender wheels swapped on. I also wanted to roll up US 101 in decent comfort, so I had an audio shop install an aftermarket, NOS Blaupunkt cassette stereo fairly last minute.
When zero hour finally came, meaning the Friday before Radwood where I met up with my Car Autance colleagues and roll up North in a big ol' convoy… nothing bad happened!
The Disco stayed nice and cool for the entire trip up. It lost a tiny bit of oil, but otherwise, it was pretty unspectacular which I'm quite happy about.
The water temperature got up to 201 degrees in traffic at SoCal's favorite slog, the 101/405 freeway interchange, but that was the ceiling. Temps stayed between 160 and 175 degrees for the majority of the trip. I was quite proud of myself; swapping out the original radiator and its accompanying original hoses and expansion tank was a bear, but I did it all myself, successfully, and it immensely paid off.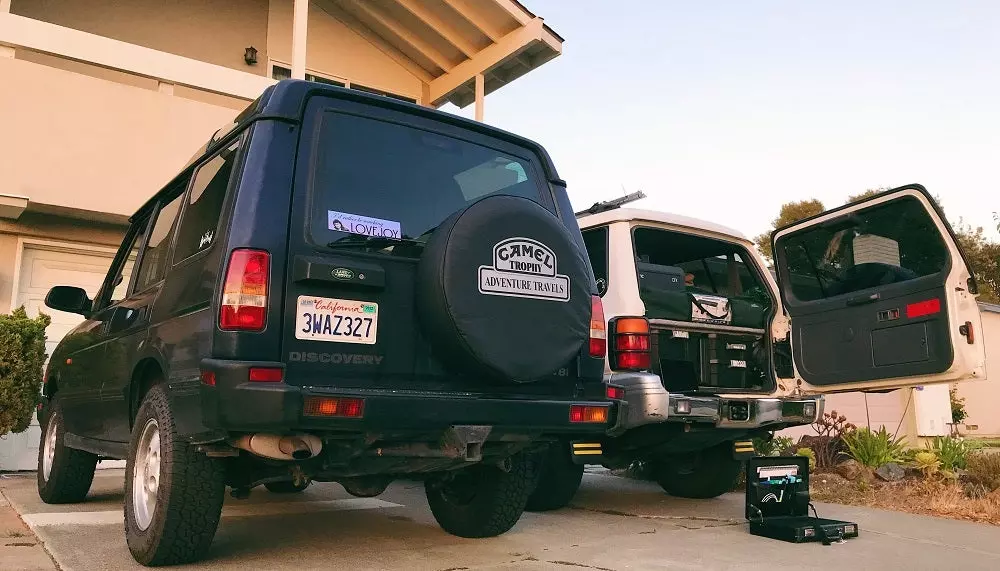 What To Sort Next
I did get a good chance to troubleshoot some other things, which has definitely helped whittle down my plan of attack with this project — that's one of the big benefits of road-tripping a car early on in your restoration project if it's possible.
I can sort of rest on my laurels for a minute reliability-wise. I'm going to continue to slowly remedy oil leaks, and replace a few things under the hood that look a little haggard. But at least I know that there's a better chance the Disco will run more reliably for a while.
I've also got a fresh steering damper to throw on. I wish I'd swapped it in before the trip, as the steering was extra-chattery over big bumps and expansions. But that's alright, I survived just fine.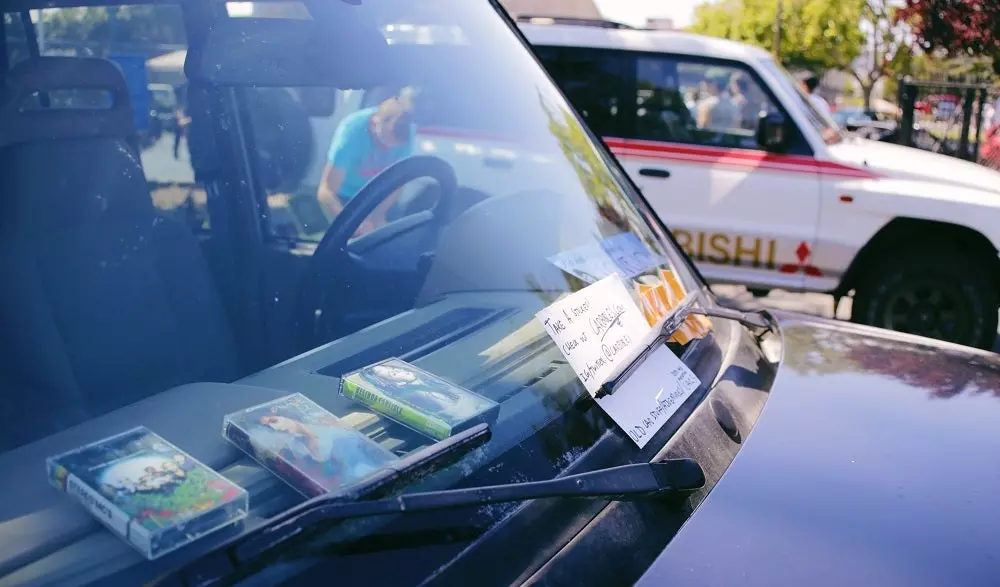 Taking a day to track down this ol' Buick V8's ticking is something I'd also like to do. Though, it's actually gone down a bunch since I changed the oil and swapped the radiator. Both in frequency and volume… perhaps the Seafoam-filled oil I drained when I changed the oil removed a bunch of crud? Well, I'll pull the valve covers to start my investigation, maybe there'll be at least a good chance to clean some crud out from under there. I'll be able to see if any rockers are cashed, too.
As far as fun stuff goes, I intend to trim the front bumper winglets, remove the center bumper piece, and also invest in a Terra Firma two-inch lift kit. Discovery 1s do just fine off-road at stock ride height, but for how cheap the Terra Firma stuff is, and how much they improve the looks, why not? Better looks, more articulation, slightly better approach and departure angles, what's not to like?