You've seen the hood; you've seen the grille. Now it's time to feat your eyes on the all-new 2018 Jeep Wrangler Unlimited (known to Jeep nuts as the JLU) in its entirety...at least, in grainy, black-and-white images that are either computer renderings or were shot with a 10-year-old flip phone camera.
The pictures come to us from JLWranglerForums.com, where a member posted them earlier Wednesday morning. (JLWranglerForums.com kindly gave The Drive permission to run the images here.)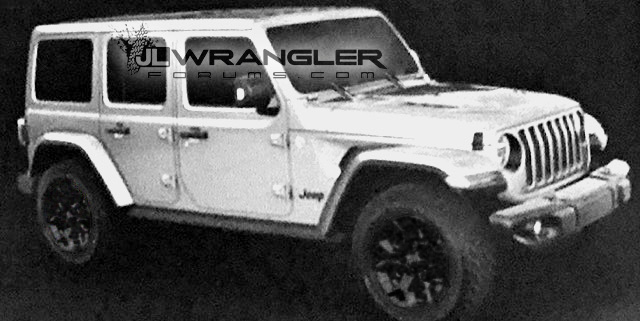 The 2018 Jeep Wrangler Unlimited (JLU), JLWranglerForums.com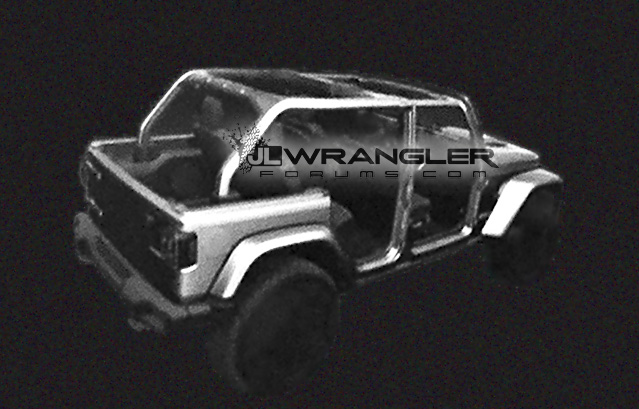 The 2018 Jeep Wrangler Unlimited (JLU), JLWranglerForums.com
The forum moderators—who, we trust, have some decent deep background sources in the Jeep world—updated the post after it went live, verifying the authenticity of the pictures and breaking down all the ways these pictures reveal the new 2018 Jeep Wrangler differs from the existing model. 
Not surprisingly...it's a long list.
Unfortunately, the pictures do little to settle the speculation that the upcoming Jeep pickup may be built on a different, Ram-based truck platform, nor whether it'll be officially unveiled at the Los Angeles Auto Show this fall, as Fiat-Chrysler CEO Sergio Marchionne recently told The Toledo Blade.
But hey, at least now we know you can still take the doors off.