Anyone who's paid any attention to recent automotive news will tell you that, even before the effects of the pandemic, things have not been great for Nissan. Despite angry shareholders and a very public ongoing kerfuffle concerning its former CEO and at least one musical instrument case, Nissan is proudly showing off its all-new electric crossover that it hopes will help turn things around. A decade after the Leaf was first introduced, the 2021 Nissan Ariya is here and poised to carry on that compact's mission of bringing electric-only motoring to the masses albeit in a taller, more practical package.
Laying eyes on Nissan's latest EV, it looks just like the futuristic concept on which it's based. Sporting Nissan's refreshed corporate logo, the Ariya spearheads the firm's new "Timeless Japanese Futurism" design language. However, forward-reaching looks are a dime a dozen in the EV world. What Nissan hopes will set the Ariya apart is what it can do, how far, and how much.
The 2021 Nissan Ariya will come with either a single-motor front-wheel drive or the oddly named "e-4ORCE" dual-motor all-wheel-drive system. Each of those can then be paired with the buyer's choice of a 65-kWh short-range battery or a 90-kWh long-range battery, resulting in four basic configurations. Single motor versions produce 215 horsepower and 221 pound-feet of torque while dual-motor AWD variants make a "sports car level" 389 hp and 443 pound-feet. In its most range-focused configuration (single motor with the big battery), the Ariya is apparently good for up to 300 miles of range—about 74 miles more than the most far-reaching Leaf on sale today and approximately 50 miles shy of the Tesla Model X Long Range Plus and about 16 miles less than the Long Range Model Y.
However, the Nissan won't cost quite as much as Tesla's crossovers. When it comes to U.S. dealerships late 2021, the Ariya will start at around $40,000, a price we think is pretty reasonable especially once you see the interior. 
While the Leaf's cabin is pretty basic economy car fare, the Ariya's accommodations pack a little more swank. Two 12.3-inch displays are placed side-by-side, Mercedes-style, while very thin Zero Gravity seats contribute to a "lounge-like" interior. Its capacitive climate controls disappear into the wooden dash when the car is turned off and offer vibrating, haptic feedback when touched. Placing the batteries in the middle of the floor not only gives the Ariya a "near" 50:50 weight distribution but also allows it to have a flat floor, making trips to Ikea that much less of an ordeal thanks to a roomier cabin and trunk.
Over-the-air software updates as well as support for Apple CarPlay, Android Auto, and Amazon Alexa firmly plant Nissan's electric crossover in the current decade.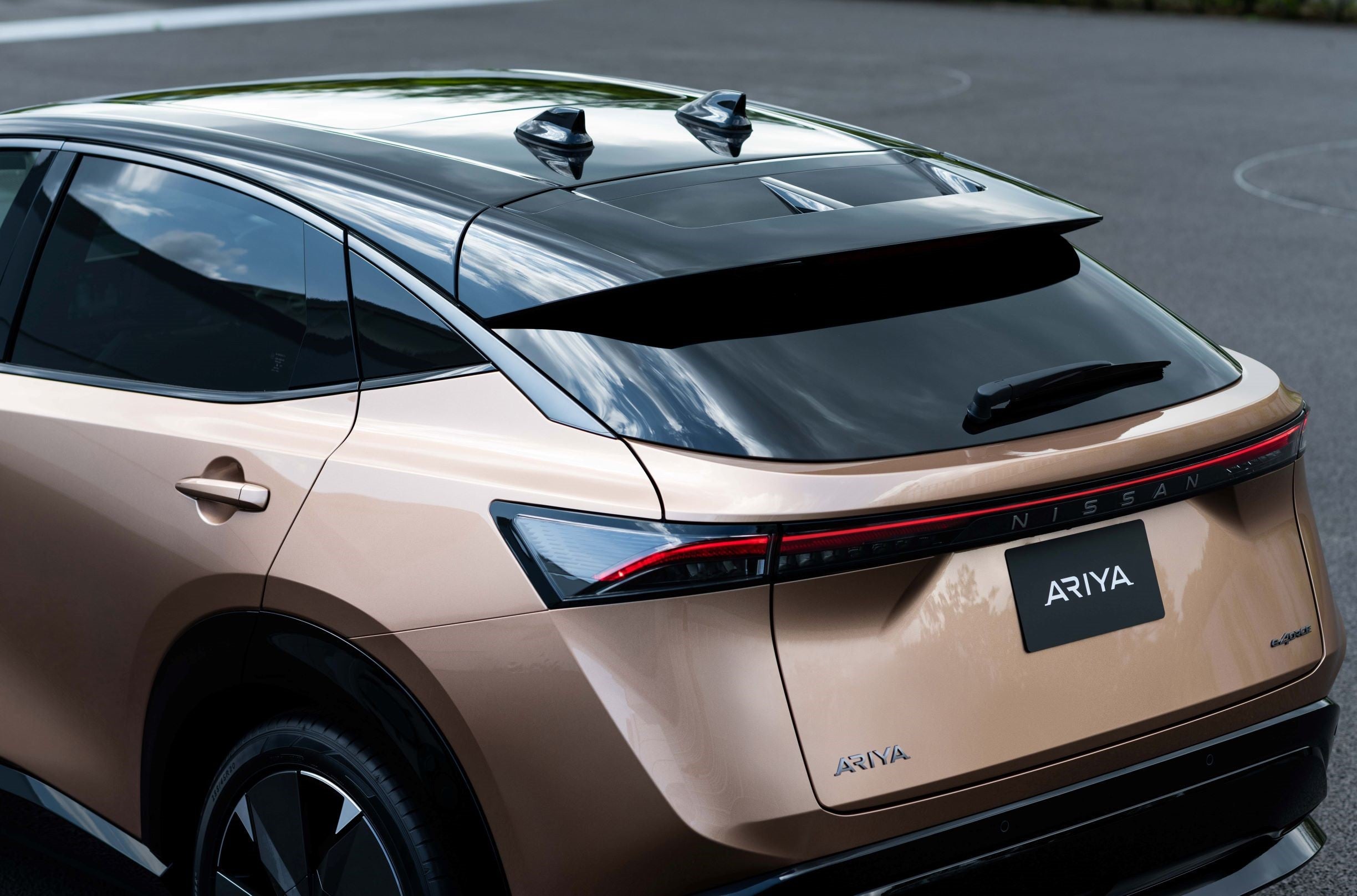 Nissan
Naturally, the latest edition of Nissan's semi-autonomous ProPilot Assist 2.0 is onboard and features driver attention monitoring. Like the Leaf and a whole host of other electric cars, the Ariya gets an e-Pedal, allowing its driver to potentially operate it without ever touching the brake. 
It's no secret that Nissan's been having it tough financially but given current consumer tastes, this fancy-looking, reasonably-priced, electric crossover might just be the saving grace the brand was looking for.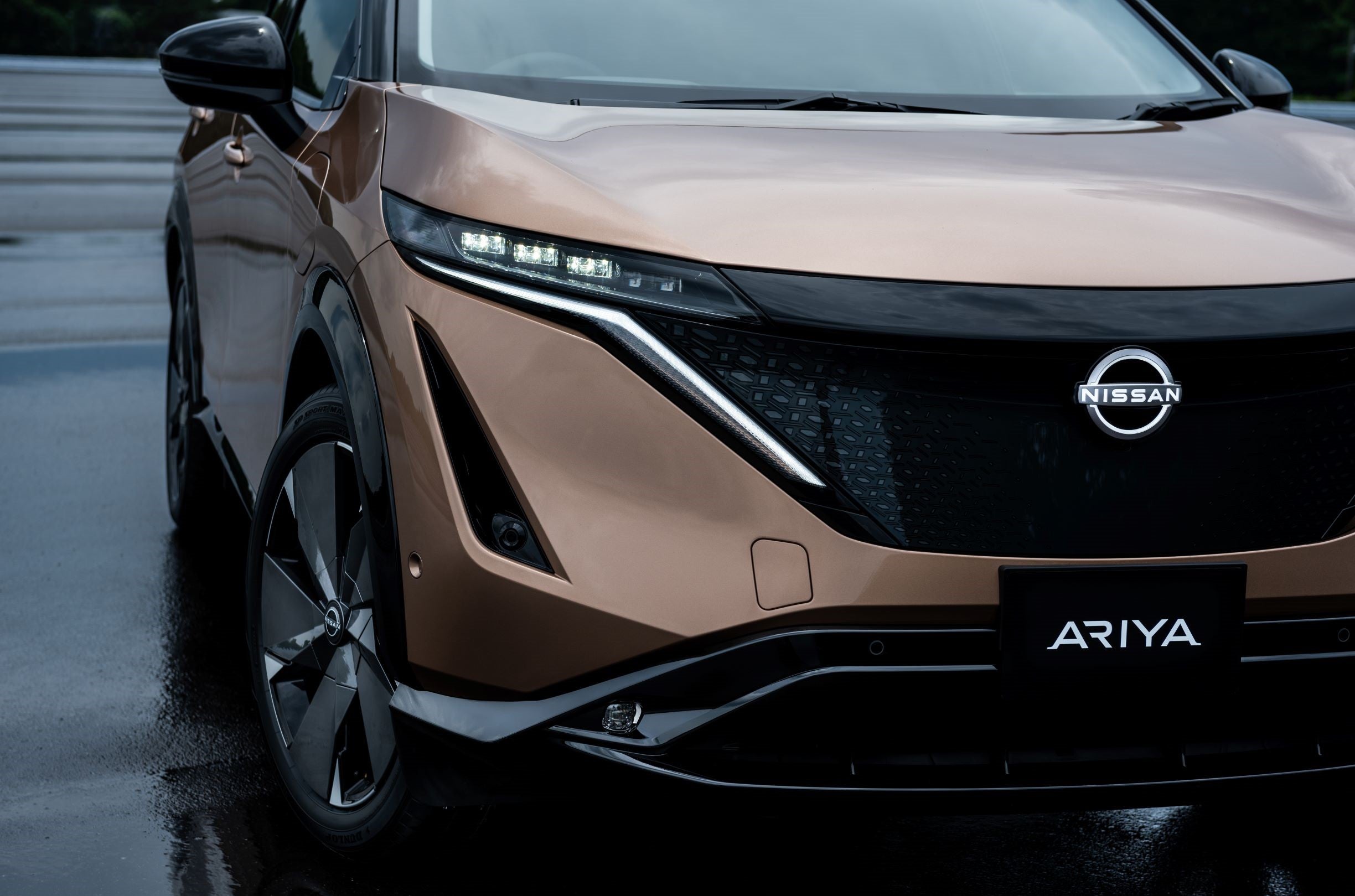 Nissan
Got a tip? Send us a note: [email protected]