Classic Japanese car fans are gearing up for this year's International Z Car convention, a massive celebration of Nissan and Datsun's rich heritage. Now in its 31st year, the convention brings in enthusiasts from all over who live and breathe classic Datsun vehicles, and Nissan announced that it is returning as the event's primary sponsor.
ZCON 2018's five-day extravaganza will take place around Atlanta this week. Z enthusiasts can take part in a bunch of different kinds of festivities aside from the various car shows, including a track day at Road Atlanta Raceway, autocross competition at Atlanta Motorsports Park, and charity drive around some of Georgia's gorgeous mountain roads. 
Nissan's contribution to this year's event comes in the form of four classic vehicles from its private collection, each representing an area of the brand's early history in the United States—a 1960 Datsun 1200 Sedan, 1960 Fairlady Roadster, 1965 Datsun 320 pickup truck, and a 1988-89 IMSA-spec No. 83 Nissan GTP-ZX Turbo race car. They'll be on display alongside the 2019 Nissan Altima, one of the first opportunities fans will have to see face-lifted Altima in the flesh.
"These heritage vehicles provide a great window into Nissan's remarkable heritage here in North America – as well as showcasing how far car design and performance has come when looking at the exciting all-new, 6th generation 2019 Nissan Altima," said Anne Corrao, director, chief marketing manager, Nissan North America, Inc.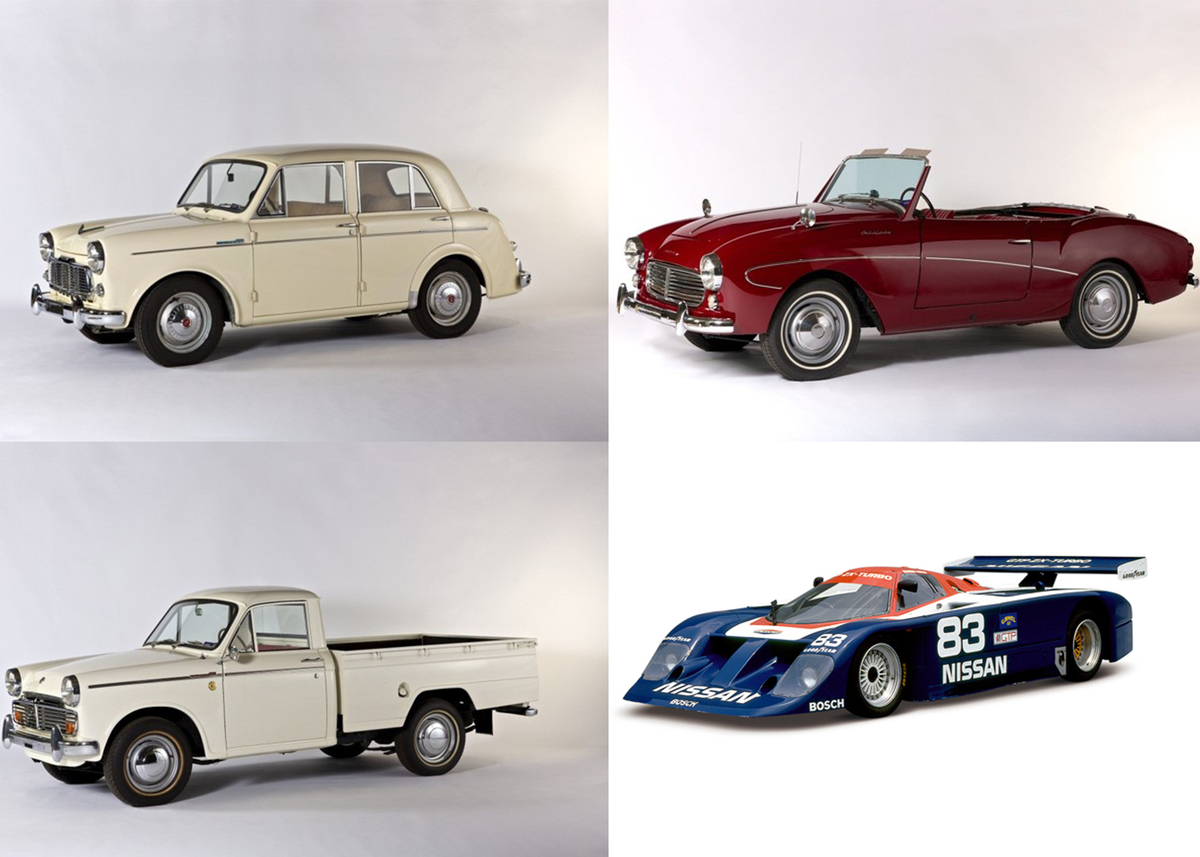 The top two were the first Datsun passenger and sports cars sold in North America., Nissan
Roughly 1,200 people are expected to attend this week's events in Atlanta. Be sure to keep an eye out for racing icons Peter Brock and John Morton, as well as Yoshihiko Matsuo, one of the designers of the legendary Datsun 240Z.
This year's ZCON is happening Oct. 16-20, and is an unmissable event for any classic Japanese car lover. There's no word on whether the next Z Car will even be mentioned, but as the 240Z is celebrating its 50th anniversary next year, anything could happen.