When you think of a good off-roader, a cargo van probably isn't the first thing that comes to mind. However, it's hard not to argue that an off-road-ready van would rock. A vehicle capable of carrying all your adventure gear and still being able to crawl over boulders sounds like the best of both worlds.
Fortunately, Nissan has plenty of vans and a nice bank account; so, with the help of Xtreme Off-Road's Ian Johnson, the carmaker converted a NV 2500HD Cargo Van into the heavily modified NV Cargo X. Swapping out the gas motor for the 5.0-liter V8 diesel found in the Nissan Titan XD, the NV 2500HD was on the road to success from the get-go.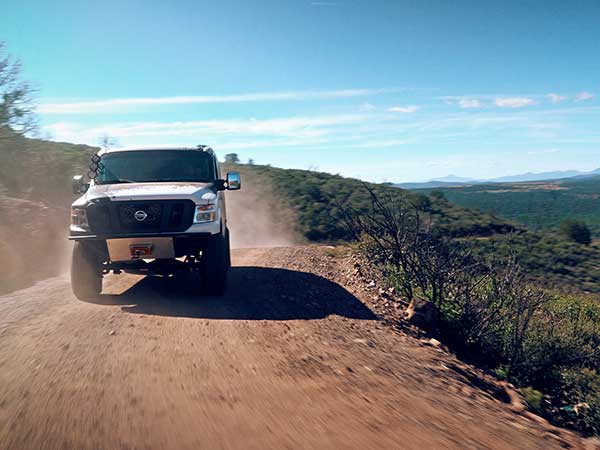 Johnson then proceeded to incorporate heavy duty leaf springs and shocks and replace the whole front axle. The truck was then lifted, in order to fit monsterous 37-inch off-road tires as well as skid plates and tubular side steps.
The NV Cargo X has a massive 22 inches of ground clearance
When things get too hairy for the off-road van, Nissan equipped it with a 10,000-pound winch to pull it out of trouble. And in addition to the mechanical necessities needed to make the van capable of crawling around past the edge of the pavement, Nissan loaded on plenty of LED lighting and decaling to give it that aggressive off-road look.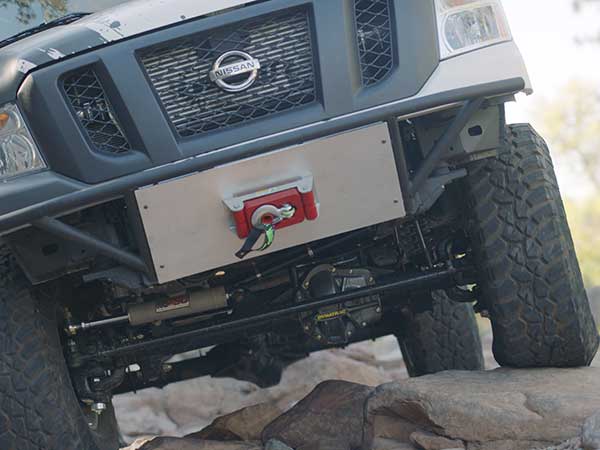 And rather than leaving the cargo compartment empty, the NV Cargo X has a full-sized spare tire, an air compressor, a welder, and a jack, in case trail repairs are necessary. Which, if you use this van to the full extent of its abilities, seems like something a driver would be proud to do.