The idea of driving around in an armored vehicle has an undeniable sexiness to it. It imparts an aura of mystery and invincibility, even if you're just going out for burgers. That aura persists all the way up to the moment you actually do it...at which point you realize you've made a horrible decision, because riding in an armored vehicle—thanks to the extra tonnage in bullet- and bomb-proof plating required and the strain that mass induces on everything from the suspension to the engine—is about as much fun as getting hit in the head with a sledgehammer. You're better off just taking your chances with the mob.
If you're still convinced you need to invest in your own mobile protection, though, take a look at the new Inkas Armored Mercedes-Benz G63 AMG Limo. This stretched, high-riding Geländewagen has a luxurious living-room for an interior, packing 4K television, a bar, and captain's chairs—but it can also withstand 7.62mm NATO rounds from high-powered rifles as well as a pair of DM51 hand grenades tossed underneath the vehicle for good measure. That bulletproofing standard—CEN 1063 BR7—is the highest grade established by international standards. All that bulletproofing will cost you, though; the Inkas G63 costs a cool $1.2 million. (Though really, aren't you worth it?)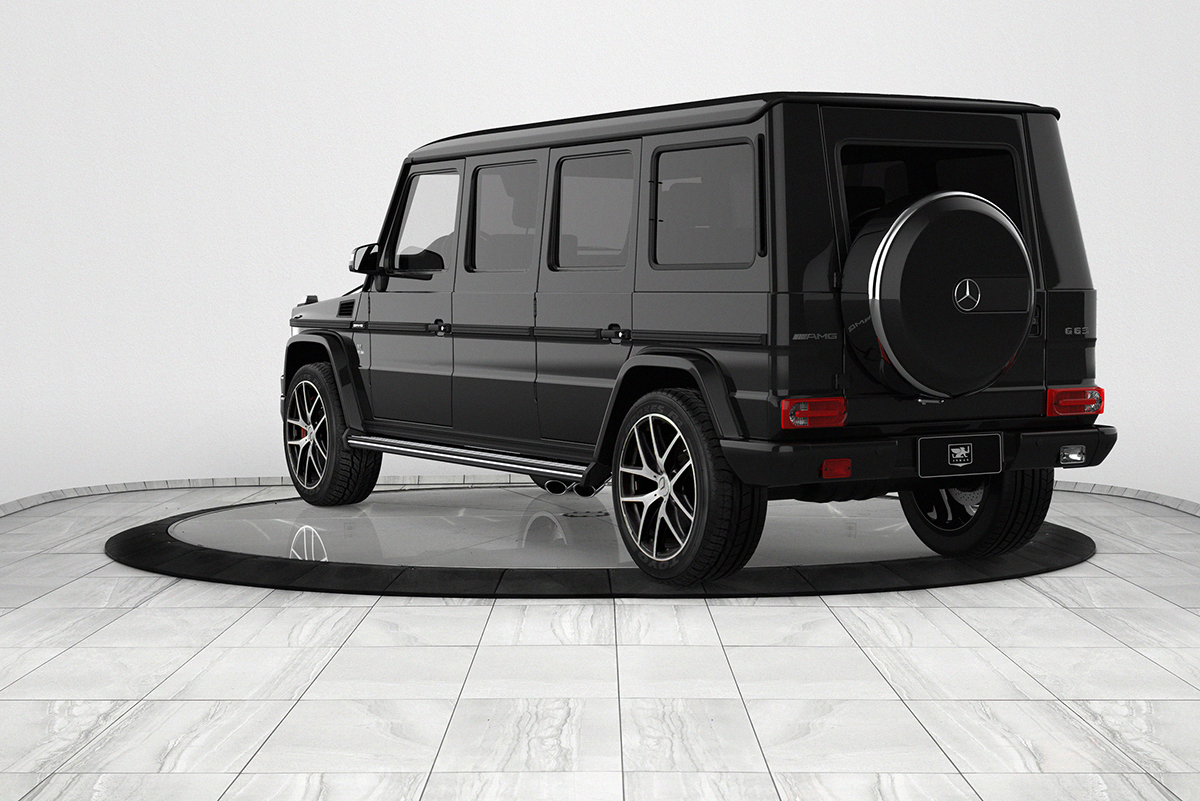 Inkas
But according to the manufacturer, this G-Wagen isn't nearly the clumsy hippo most armored vehicles are. For starters, the company used proprietary composite armoring materials to keep the weight gain down to a manageable 1,800 pounds over the standard G63, including the materials used to stretch it from 188 inches to 243. The 563 horsepower from the 5.5-liter V8 should overcome the weight gain to still allow sprightly getaways, and Inkas beefed up the suspension to ensure the ride stays reasonably compliant.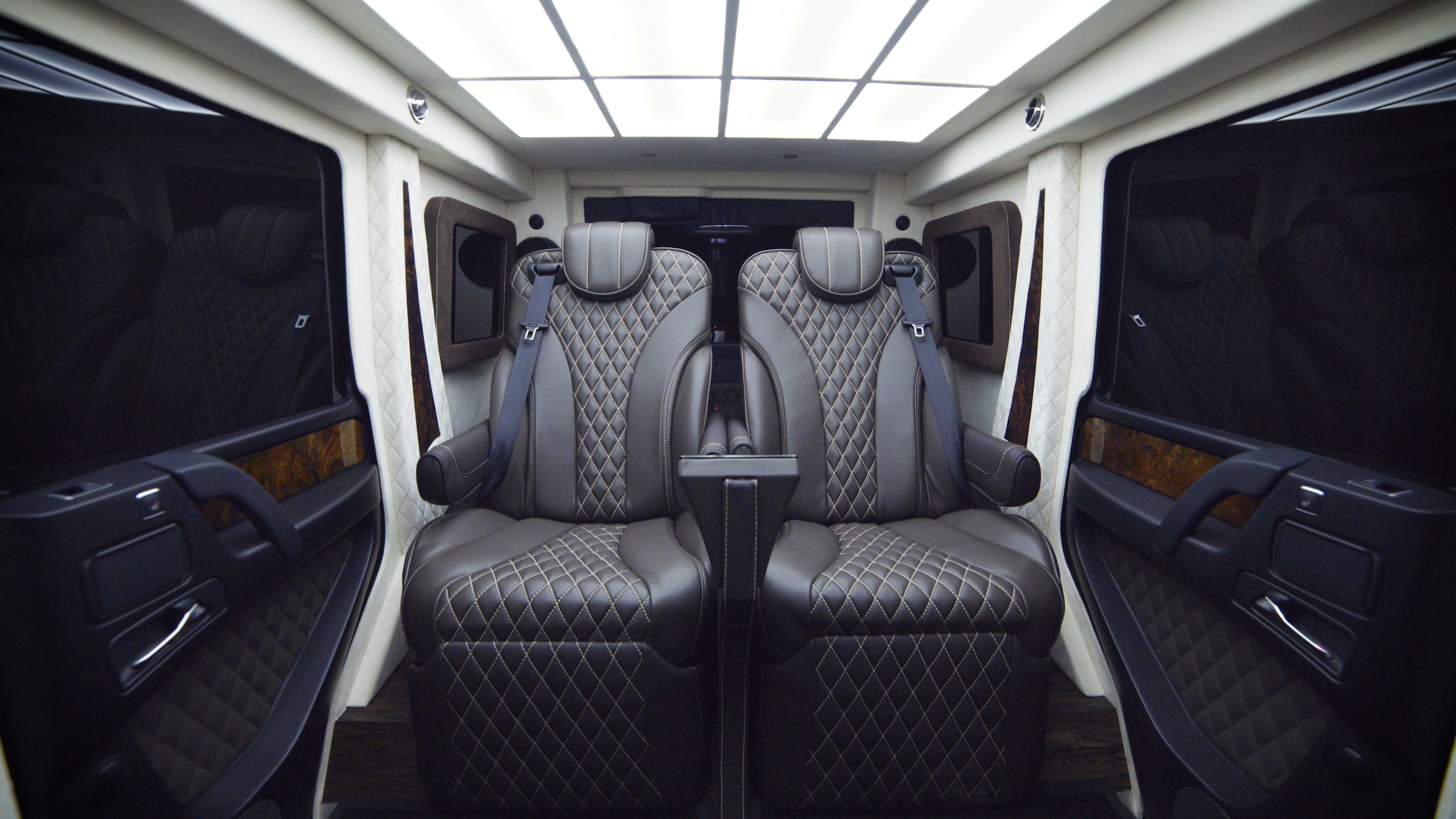 Inkas
"By all measures, we have successfully maintained a weight distribution almost identical to that of an un-stretched G-Wagon," says Philip Daskal, Inkas's vice president of sales. "When coupled with our suspension and brake system upgrades, the vehicle handles, corners and brakes very similarly to a soft-skin G63," Daskal adds.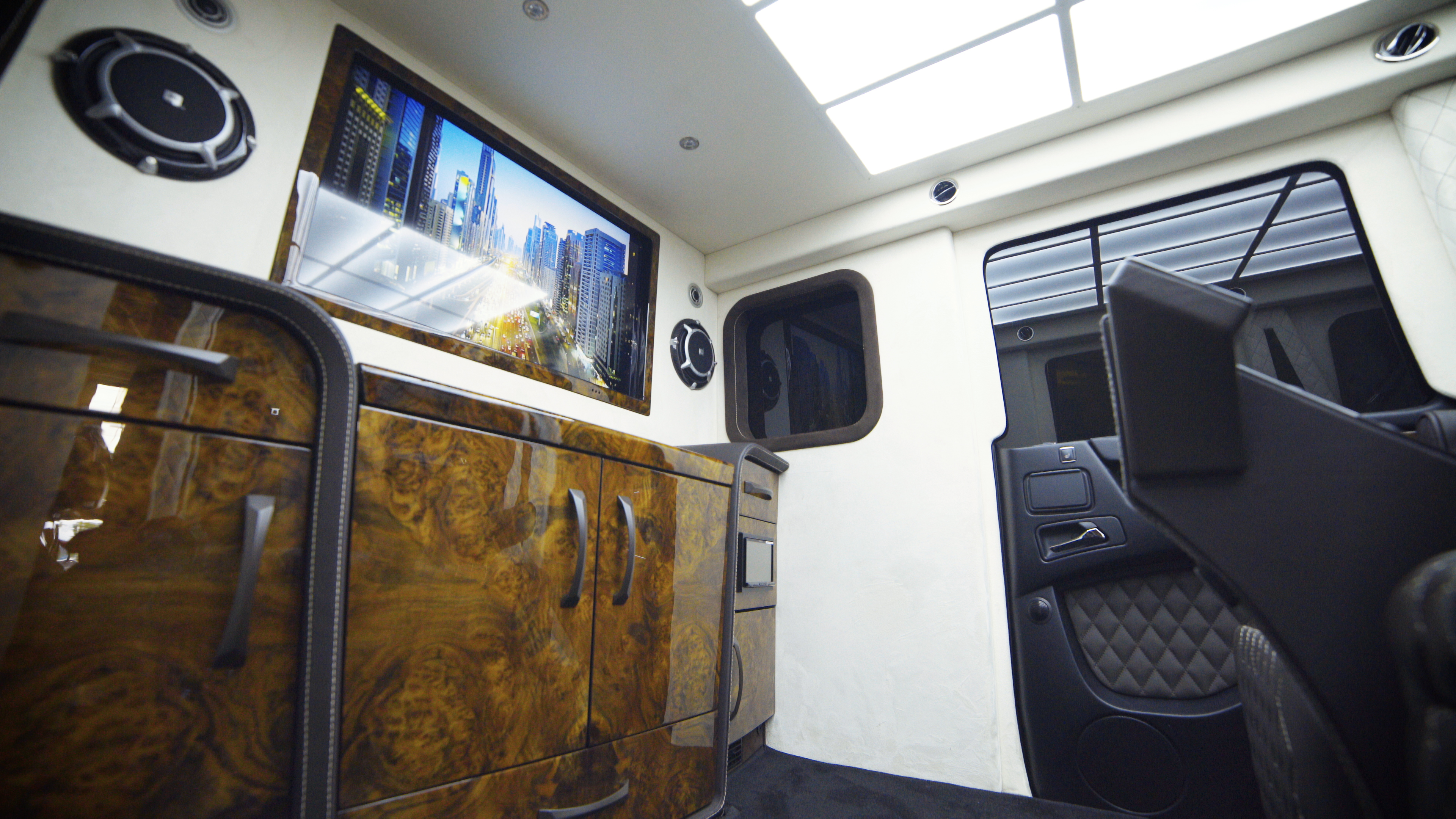 Inkas
The armored off-roader is based on the outgoing G63, not the new redesigned model introduced this year—though Daskal says the Toronto-based company is already working on a version using the 2019 model. As big as it is, though, it's no bus. The rear captain's chairs—upholstered in "ultra-premium Alcantara suede and trimmed in top-grain exotic leather"—are isolated from the front, courtesy of the 4K high-def monitor and the motorized bar. But you and your backseat companion will be free to have a good time back there, without fear of an errant mortar ruining your night. In fact, the company touts the fact that there's also a customizable daylight headliner "specifically calibrated to mimic real sunlight as closely as possible in order to reduce fatigue and increase overall well-being." (In case 1,800 pounds of armor plating and bulletproof glass aren't enough to make you comfortable.)
But in case an attack does transpire, you'll be shielded by 360-degree protection in the paneling and flooring, in addition to extra protection for the battery and ECU. This G63 limo also has surveillance systems on the exterior, and satellite tracking that can transmit intel to your security team—you do have one, right?—as well as flame-retardant coating on the exterior, and heavy duty run-flat systems for all tires, including the spare. There's also a fire suppression system—though it's the put-out-the-fire kind, not the lay-waste-to-your-attackers kind. That, presumably, would be extra.
Inside the Inkas facility.