My car opinions seem to trend contrarian to the rest of the industry. If you like car A, I probably think it wasn't that great. If you trash car B, I'd probably say "car B wasn't all that bad." Left is right, up is down, in is out, and GM Saabs were good. Most car nerds love early Saabs and lament the years that General Motors took over the Swedish car company. But the 9-7X, a particularly un-Swedish vehicle from the company's GM-owned era, was kind of a sweet sleeper.
It does seem like post-GM Saabs occupy this liminal space of the zeitgeist where folks think GM ruined Saabs, but also the 9-3 and 9-5 are somehow dejected angels, somehow nicer than the glorified Chevy Malibus and Opel Vectras they are.
OK, that was rude. I already got y'all in my email inbox calling me rude. I'll be nicer. I promise.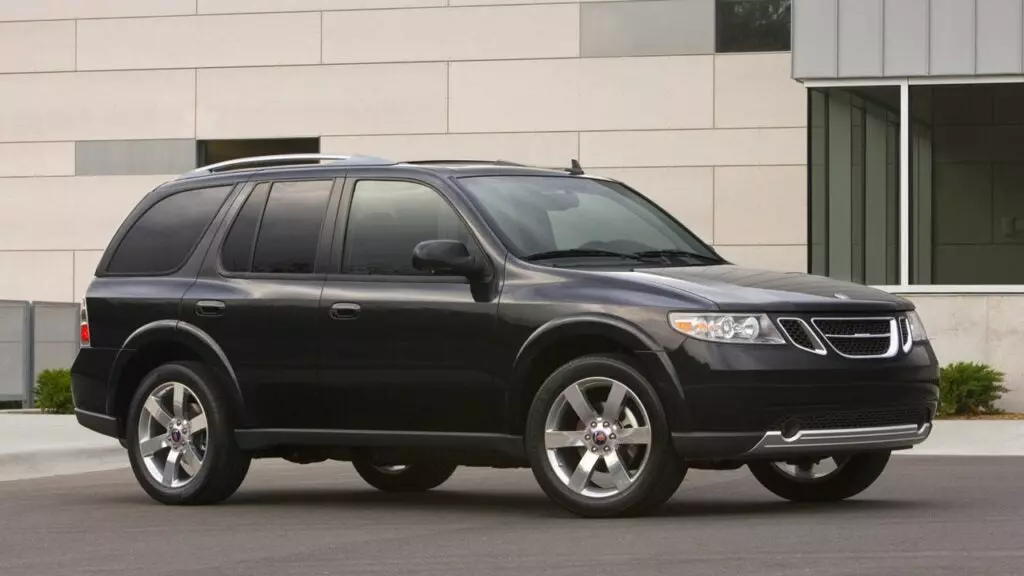 I am mostly ambivalent about post-GM Saabs. I've driven a final-generation 9-5, and I thought it felt like a less-nice Buick LaCrosse that could be had with a manual. I think the 9-3 is a fun-to-drive, cool-looking compact car that can be had for dirt cheap on the used market.

But today I want to talk about one post-GM Saab vehicle that gets a lot of flack: The 9-7X SUV. I think the 9-7X is probably one of the best Saabs ever produced. Why? One word: Aero.
Listen, I worked at a GM dealer circa 2012. Maybe all the crappy plastic adhesive and Dex-Cool has somehow breached my blood-brain barrier, but the 9-7X is way more desirable than you'd think. Yes, we all know it's just a rebadged Chevy Trailblazer — believe me, Saab fooled absolutely no one with that interior. Most of the interior trim pieces are just as creaky and plasticky as the Trailblazer and its GMC Envoy/Buick Rainier/Isuzu Ascender compatriots. The only difference between the 9-7x is the half-assed relocation to the "aircraft-inspired" ignition in the center console.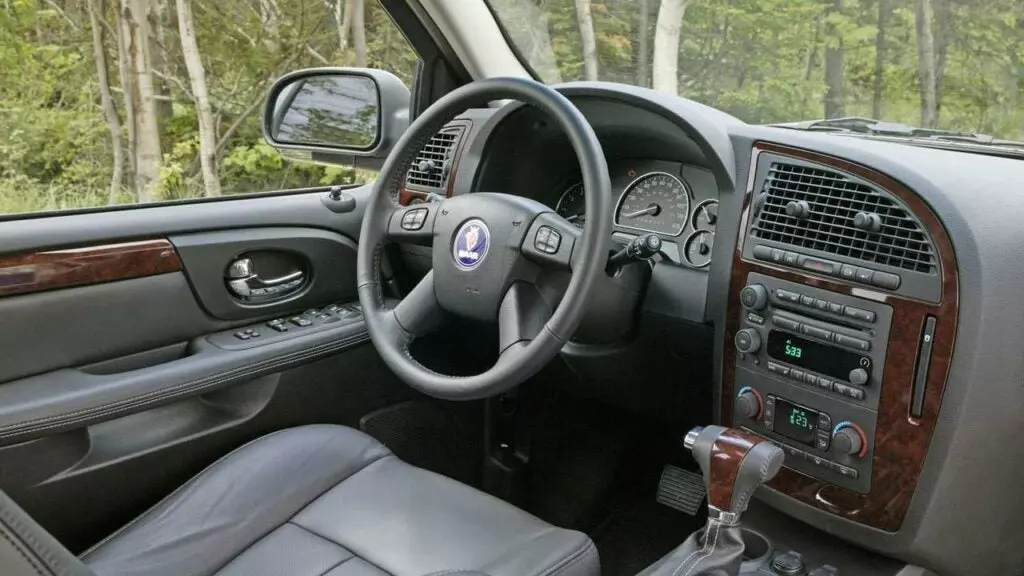 But the Aero has a secret. A big, throaty, eight-cylinder secret. The Aero has a Corvette motor. 
A "performance-oriented" Trailblazer already existed — the Trailblazer SS. But in an attempt to try and compete with the Mercedes ML and BMW X5, GM went ahead and made an equivalent Saab-bodied version. The result was a V8-powered fast truck that went from 0-60 in about five seconds.
Was it as nice as an X5 4.4, or an ML 63 AMG? Hell no — do you need to scroll back up to that interior picture? But really, the Saab 9-7X Aero represents a better value performance SUV than a lot of people might give it credit for.

Have y'all attempted to diagnose or repair used AMG or BMW V8s? Parts and repairs are very expensive! Compare that to a pushrod American V8 that was shared by multiple cars, and a Saab 9-7X starts to look like a significantly less painful proposition. The Saablazer's AWD system and air suspensions can be trickier points of failure, but I'd rather diagnose and repair that rather than troubleshoot a high-strung German vehicle.
The 6.0-liter V8 in the Aero is very much moddable too, with parts from the Trailblazer SS and Chevy Corvette being a bolt-on affair. Loads of owners have done more aggressive cams, forced induction, and any number of mods on the Trailblazer SS. All of that stuff can go right on the Saab 9-7X Aero.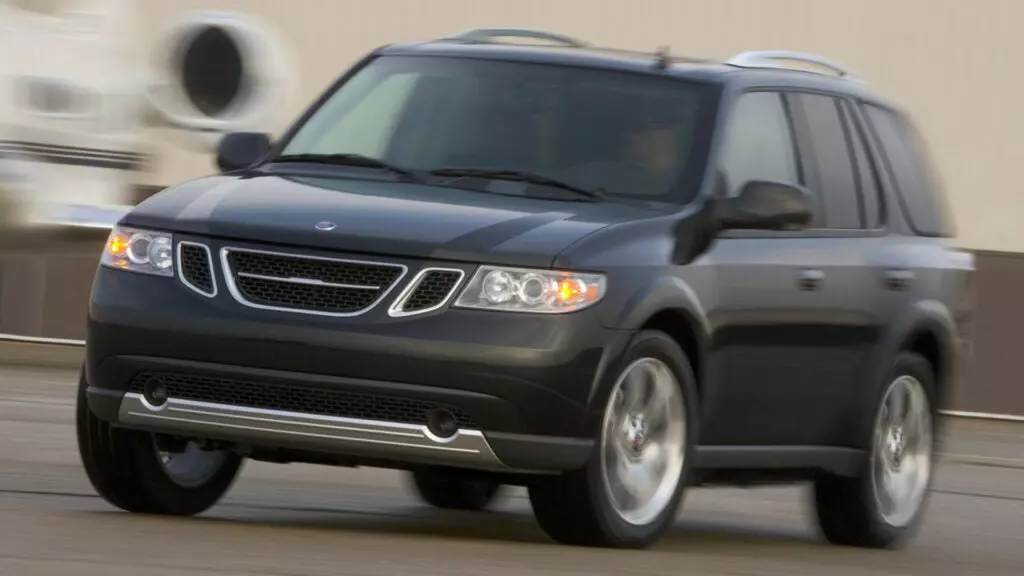 The best part today is the 9-7X Aero still seems to be unloved on the market compared to the now-appreciating (believe it or not) Trailblazer SS. A 9-7X can be had for probably half of that of a Trailblazer SS, making it an absolute performance bargain, for someone looking for a sleeper truck.

We all know the Saab 9-7X is a Trailblazer. But, the 9-7x Aero, is the nicest Trailblazer you can buy, with a secret under the hood. So if you like the idea of a fast Euro SUV but would rather not maintain one, hold your nose, keep an open mind, and consider looking around for a V8 Saab. You might just have fun.