YouTube rabbit holes are one of life's consistent joys these days, especially when they take you to old racing content. I was actually reminiscing on and searching for another thing about Keiichi Tsuchiya oval racing in America when I came across a fabulous Fox Sports 1 mini-documentary about when NASCAR brought its circus to Suzuka Circuit in 1996. Yes, you read that right.
I remember seeing Hot Version clips of Tsuchiya competing in this race, but never a documentary of how and why the race came to be. It's a fascinating story that starts with the general manager of Suzuka Circuit, Hiromishi Suzuki, actually just walking into the NASCAR offices in America and somehow securing a meeting with Bill France Jr. This impromptu discussion turned into plans to bring the 1996 Winston Cup Series to Suzuka, and race them on the short eastern layout.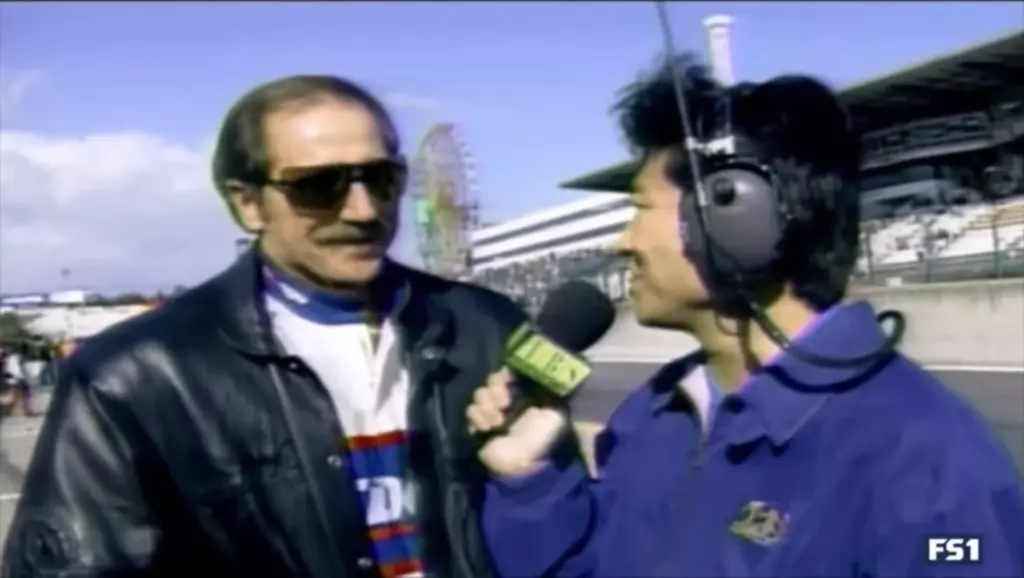 With that, the entire circus that gave Suzuki-san goosebumps came to Suzuka in November of 1996, distinctly and lovably American, with four Japanese drivers in the mix: Keiichi Tsuchiya, Akihiko Nakaya, Kazuteru Wakida, and Hideo Fukuyama. While that's pretty cool it's even cooler when you see the goddamn Intimidator himself, Dale Earnhardt Sr., along with a very young Jeff Gordon, Rusty Wallace, and Mike Skinner amongst a total grid of 27 cars. The event was appropriately called "Suzuka Thunder Special." 
That is one of the coolest things I can possibly think of. Dorikin and The Intimidator on the same grid at Suzuka must have torn a black hole in time and space from the sheer gravity of cool. Not to mention how absurd, ungainly, and cool those stock cars looked racing around the hallowed tarmac of Suzuka.
There is a moment in the film when a Japanese fan of NASCAR said that she had to see American racing with her own eyes that actually brought a tear to my eye. It's a love of motorsport in general that I also feel, especially because someday I'd love to see Japanese racing with my own eyes too. The day I get to drive past the gates of Suzuka circuit for real, is going to be a day when you see a grown man cry a river of joy. That grown man will be me.
I can only imagine what watching the race was like for her, because from where I'm sitting it looked amazing. Wheel-to-wheel, loose, V8 racing is a winning formula.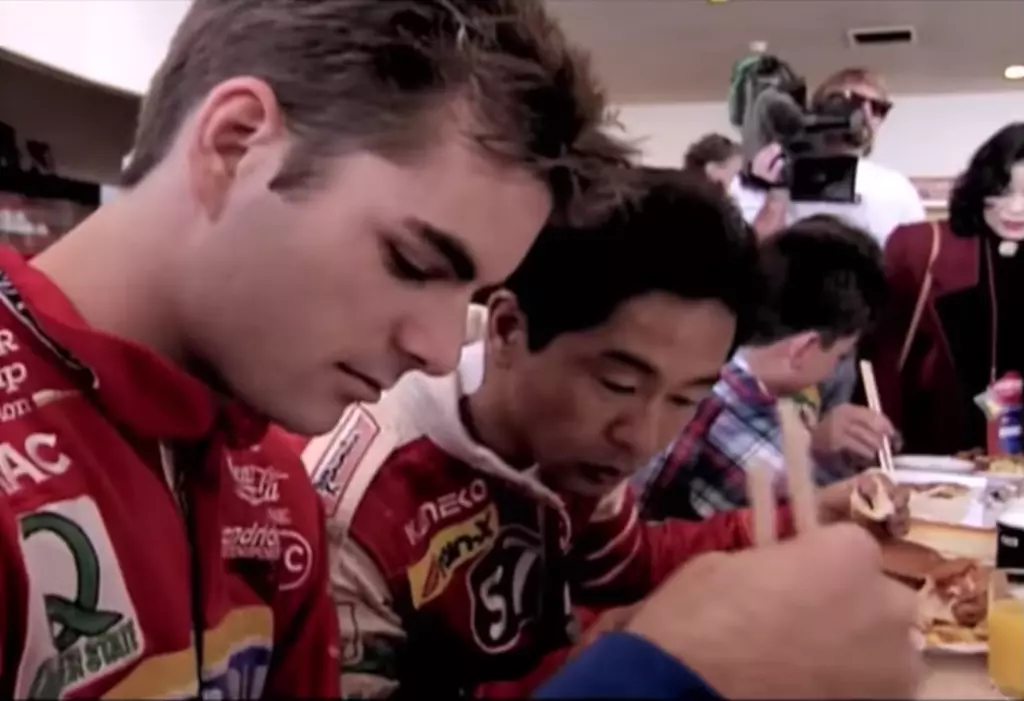 My favorite moments in the film are the small bits of cultural interaction, and the brash Americanness of some of the moments in it. Classic good ol' boy accents speaking in basic Japanese are hilarious, while Tsuchiya showing Jeff Gordon around some Japanese food at lunch is the sort of clash and precious moment we may never see again.
Genuinely, this race is a moment in time that will never be replicated, in the heyday of motor racing in general. This was an era of variety and experimentation in racing, just before it got ultra-modern and ultra-regulated. Watch and enjoy it here, and tell me if you loved it as much as I did. As a bonus, NASCAR has a cool gallery here. Long live the '90s.
And if you want to just watch the whole race, well, that's on YouTube too!
Here's two hours of NASCAR at Suzuka IN 1996…
And if you somehow need even more, here's another 2.5 hours of racing from '97: