In February, the National Highway Traffic Safety Administration launched an "engineering analysis" of a large number of late model Fiat-Chrysler vehicles. The investigation surrounded electronic shifters, specifically that their spring-loaded selector didn't clearly indicate when the "park" position is engaged. The NHTSA discovered that as many as 41 injuries occurred from runaway vehicles. Now, as a result, FCA has issued a massive global recall of 1.1 million vehicles.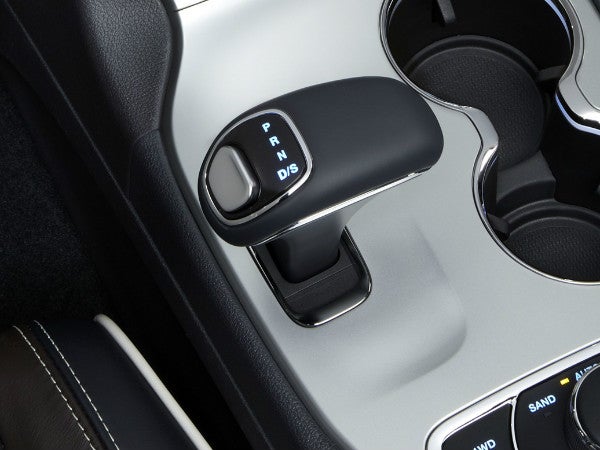 FCA/Jeep
The recall affects 2014-2015 Jeep Grand Cherokees, and 2012-2014 Dodge Chargers and Chrysler 300s, as equipped with the "Monostable" ZF eight-speed gearbox. Of those vehicles, roughly three-quarters—nearly 812,000—are in the United States. The NHTSA says its investigation revealed that the shifter is "clearly a safety issue that has led to hundreds of crashes and dozens of injuries" and that the selector mechanism is "not intuitive and provides poor tactile and visual feedback to the driver, increasing the potential for unintended gear selection." According to Reuters, runaway incidents have led to 121 crashes. FCA started using a redesigned version of the selector for the Grand Cherokee SUV in 2016, and the Charger and 300 sedans from 2015 onward.
Owners of the old-style gear lever will be notified when recall service is available. FCA plans to enhance warning chimes, and possibly modify the transmission settings to prohibit vehicles from moving under certain conditions.
For more on other automakers using tricky shifters with ZF eight-speed transmissions, go here.