Welcome to Critic's Notebook, a quick and off-the-cuff car review consisting of impressions, jottings, and marginalia regarding whateverThe Autance writers happen to be driving. Today's edition: The Toyota Corolla XLE.
WHO IS IT FOR? 
People who don't give a damn about what car they drive. And who also aren't very tall.
WHERE DID WE TEST IT?
A 90-mile lap around the greater New York metropolitan area.
THE FIRST THING YOU NOTICE IS
It looks ooooold. Between the Corolla's general ubiquity (more than 1.6 million new ones have been sold in the United States in the last five years) and the fact that it hasn't been redesigned since 2013, this car's face is about as familiar as the folks who make your daily cup of coffee at your local Dunkin' Donuts. 
THING THEY DON'T WANT YOU TO NOTICE, BUT YOU DO ANYWAY
The gaping black grille and squinty eyes make the Corolla look a bit like a whale shark in the midst of dinner.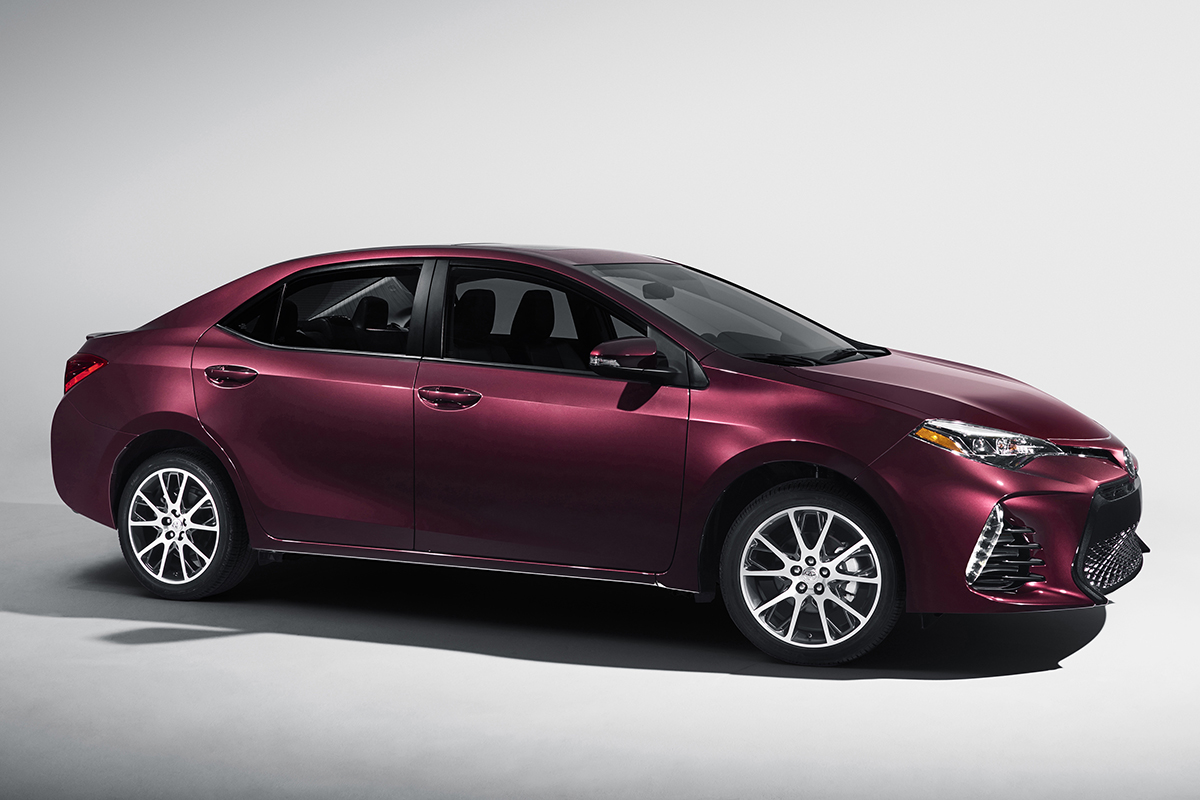 Toyota
CAR IS GOOD AT
Being safe, reliable, and cheap.
CAR IS BAD AT 
Being fun, sexy, or cool.
RATINGS: 1 (Very Poor) to 5 (Excellent)
PERFORMANCE: 2/5
COMFORT: 2/5
LUXURY: 2/5
HAULING PEOPLE: 3/5
HAULING STUFF: 3/4
CURB APPEAL: 2/5
"WOW" FACTOR: 1/5
OVERALL: 2/5
WOULD YOU BUY IT? No. Nope. Nyet. Sorry, Toyota, but this one's just not for me. Nor, likely, for you, if you happen to be a regular reader of The Drive. The Toyota Corolla is a vehicle made for people who look at cars the way most of us look at household appliances. Is it from a good brand? Is it affordable? Does it do everything I need it to do? Awesome. 
Even in its most basic form, the 2017 Corolla comes with plenty of features, and not just the now-ubiquitous suite of power windows, power door locks, and air conditioning, either. Every Corolla comes with LED headlights with automatic high beams, a backup camera, radar-based active cruise control, a pedestrian- and vehicle-detecting pre-collision system with automatic braking, and lane departure alert that can steer the car back into its own lane. Again, that's all on the base-model Corolla L, which starts at $18,500.
Stepping up to the XLE—the third-priciest model in the eight-model Corolla lineup—mostly adds comfort and convenience features, like push-button start and fully keyless entry, a moonroof, automatic climate control, seats covered in a leather-like surface Toyota calls "SofTex," and a fancier infotainment system with apps you'll probably never use because you have a smartphone that does all the same things far more quickly.
Nevertheless, the Corolla's interior gives away how Toyota manages to cram so many features into a car and still sell it for such a low price. Almost everything not covered in "SofTex" is made from crudely-molded plastic hard enough to serve as a structural piece in Elon Musk's next rocket. Even compared with the likes of a Hyundai Accent or Kia Rio—let alone next to a new Honda Civic—it looks outdated and cheap.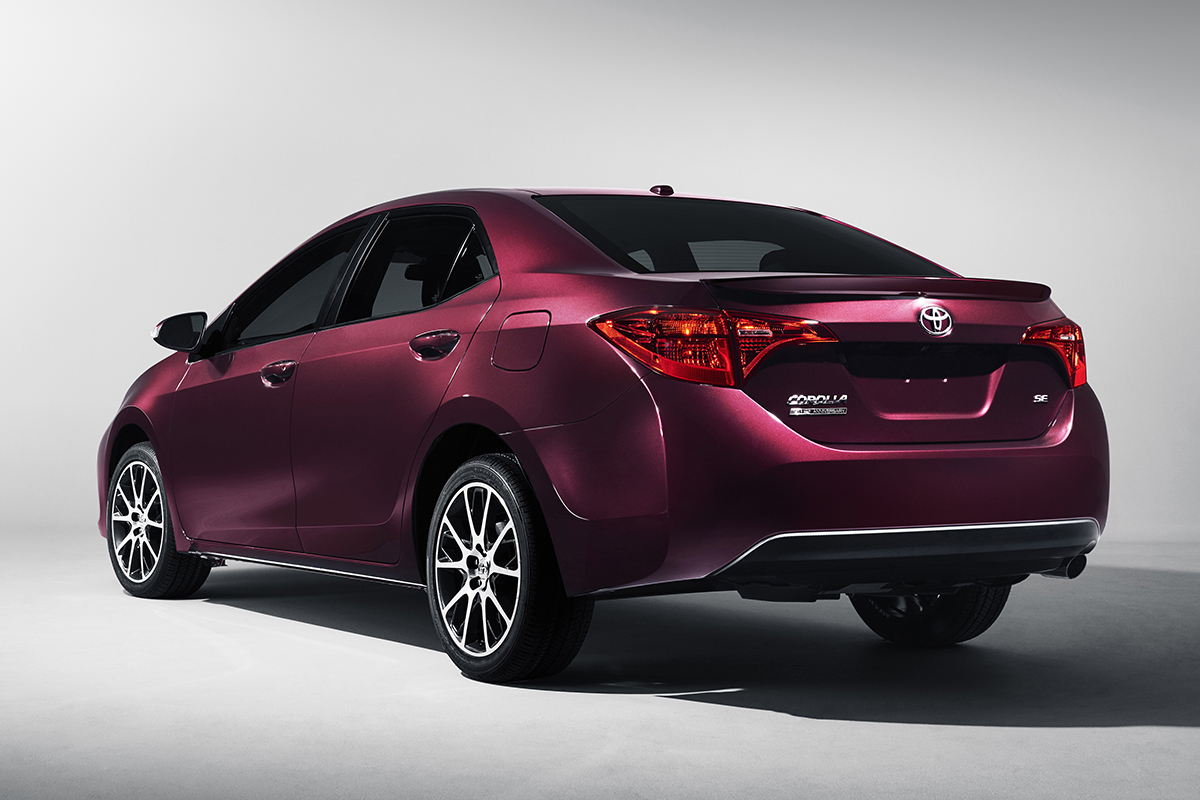 Toyota
DEEP THOUGHTS
There's nothing wrong with the Corolla in the most basic sense. (Apart from the fact that the driver's seat doesn't move back far enough to provide decent legroom for anyone more than six feet tall.) It drives well enough for an economy car, is put together well enough for an economy car, and offers more than enough features for an economy car.
But it still feels very much like an "economy car" in an era when most of its competitors have ditched that spendthrift phrase. The Mazda3, the Hyundai Elantra, and the aforementioned Honda Civic in particular have all reached a level of refinement and quality wherein the world "economy" feels more like an insult than an objective descriptor. 
You could live a long, content life with a Toyota Corolla. But not if you love driving.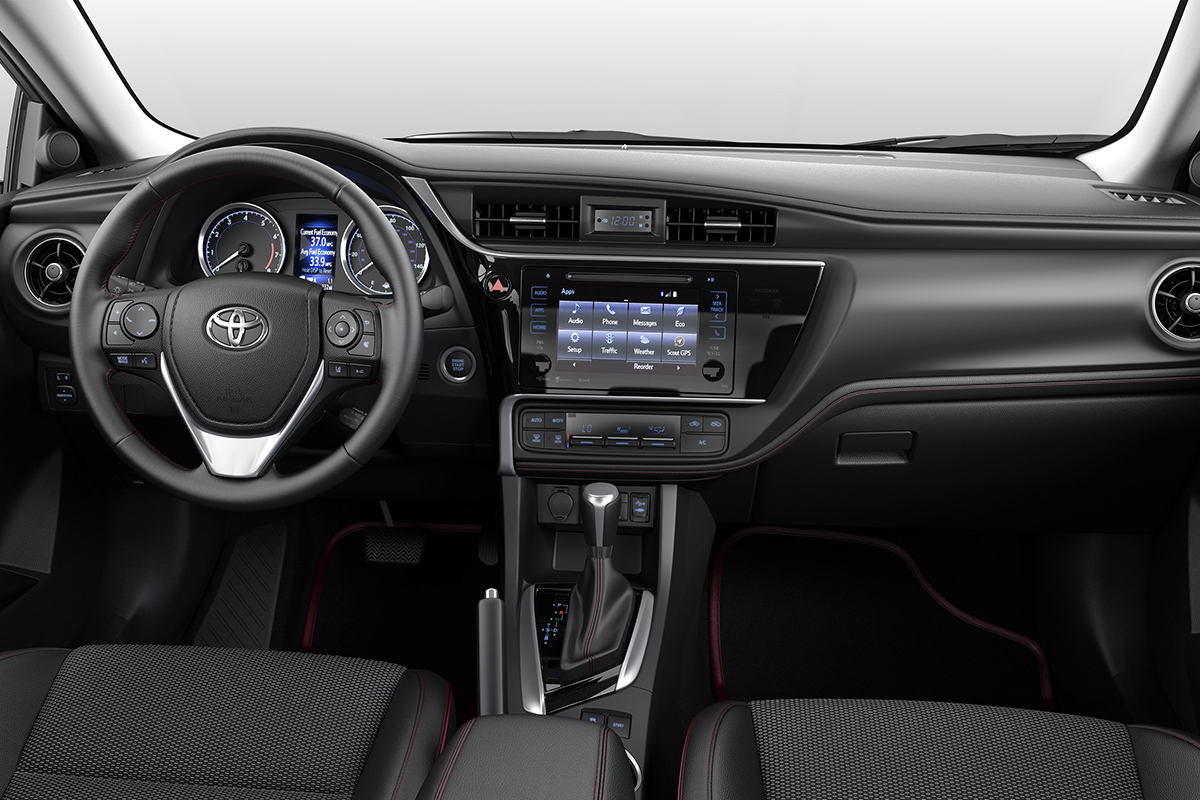 Toyota
SPECS:
Price (as tested): $22,690 ($23,717)
Powertrain: 1.8-liter inline-four, 140 horsepower, 126 pound-feet; front-wheel-drive; continuously-variable transmission
Fuel Economy: 28 mpg city, 36 mpg highway
0-60 MPH: Buyers won't care
Top speed: Buyers really won't care
Number of times I banged my knee on the steering wheel over one weekend: Three
Note: Toyota doesn't have any pictures of the Corolla XLE on its website, so I've used a shot of the 50th Anniversary Special Edition instead. Bet you didn't even notice.