Families who drive the latest Honda Odyssey may be able to watch Orange is the New Black and other adult fare—in addition to the usual Disney princess movies—if Honda can complete a deal to bring Netflix streaming to its all-new 2018 minivan, along with future models in its lineup. 
Davis Adams, Honda's west-coast PR manager, said that the automaker is negotiating to add Netflix to the Odyssey's optional rear entertainment system. And a Netflix deal would make Honda the first automaker to bring the hugely popular television streaming service to any automobile. 
Which would be big. A fast-growing Netflix recently broke the 100 million mark in terms of subscribers around the world. It continues to develop original, binge-worthy programming such as Stranger Things and Unbreakable Kimmy Schmidt, and is investing heavily in stand-up comedians, with recent specials from the likes of Dave Chappelle, Louis C.K. and Amy Schumer.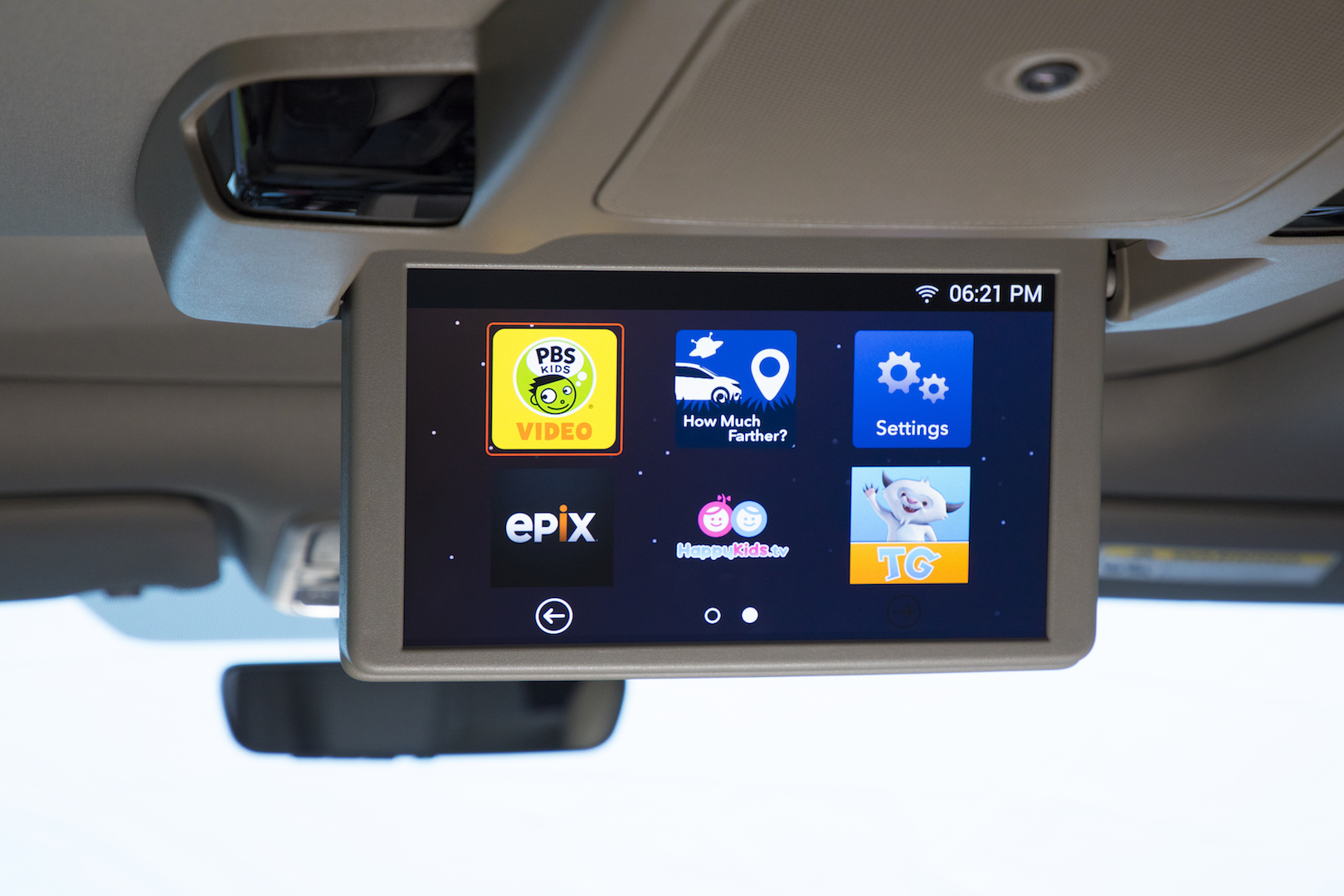 Odyssey's streaming content is mostly kids' stuff for now, but that may soon change, Honda
Going for cheap laughs, the wink-wink euphemism of "Netflix and Chill" might seem ironically ideal for what has traditionally been Honda's least-sexy vehicle. (After the children are tucked into bed, of course). 
As for family-friendly entertainment, I checked out the 2018 Odyssey's myriad features on a test drive on the Big Island of Hawaii. Trust me: The only thing missing is a pint of Haagen-Dazs and a bag of chips. The impressively redesigned 2018 Odyssey will offer streaming programming from cable, satellite and radio networks, including Epix, PBS Kids and Spotify, when it arrives in showrooms in late May.
"As we conquest more and more agreements with streaming services, the system will evolve," Adams said.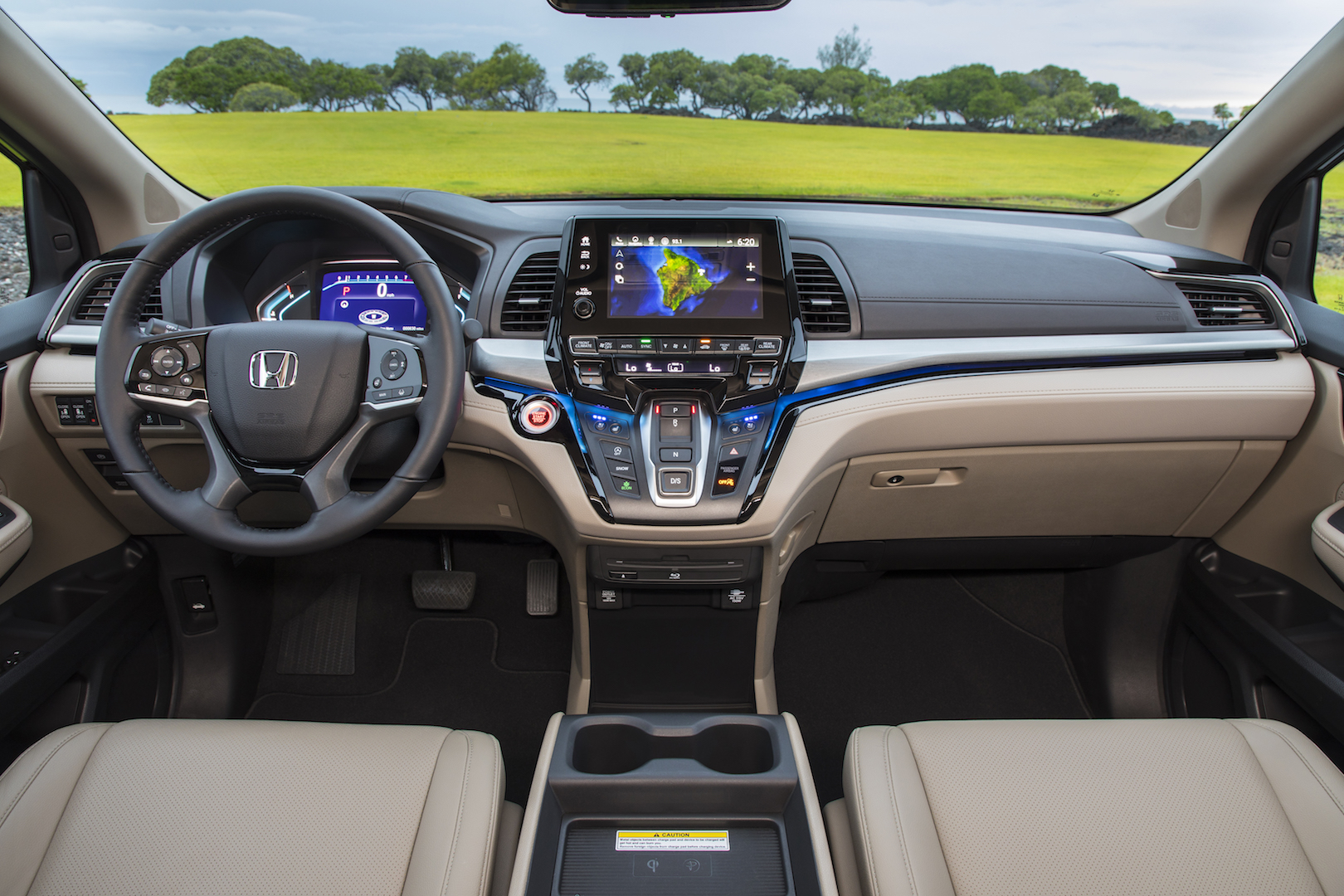 Not your grandpa's 8-Track: Android-based infotainment upgrades via Wi-Fi connection, Honda
Where cars have traditionally been stuck with the entertainment units they were sold with—picture that old 8-track player, or the CD slot that's gathering dust—the Odyssey also becomes the first Honda to offer over-the-air upgrades and updates for onboard infotainment systems. They're all powered by a new Android-based, Honda-developed operating system, controlled by a handsome Display Audio color touchscreen in the dashboard. That smartphone-style, eight-inch screen lets users manage, rearrange or hide apps. And as with a phone app, customers will be able to download Honda software updates via any WiFi connection; including the newly available, onboard AT&T 4G LTE link, or via a USB stick.
"The system is future-proofed and really much faster than it needs to be," Adams said. As for new features, apps or services, "[They] would be something that can be done overnight."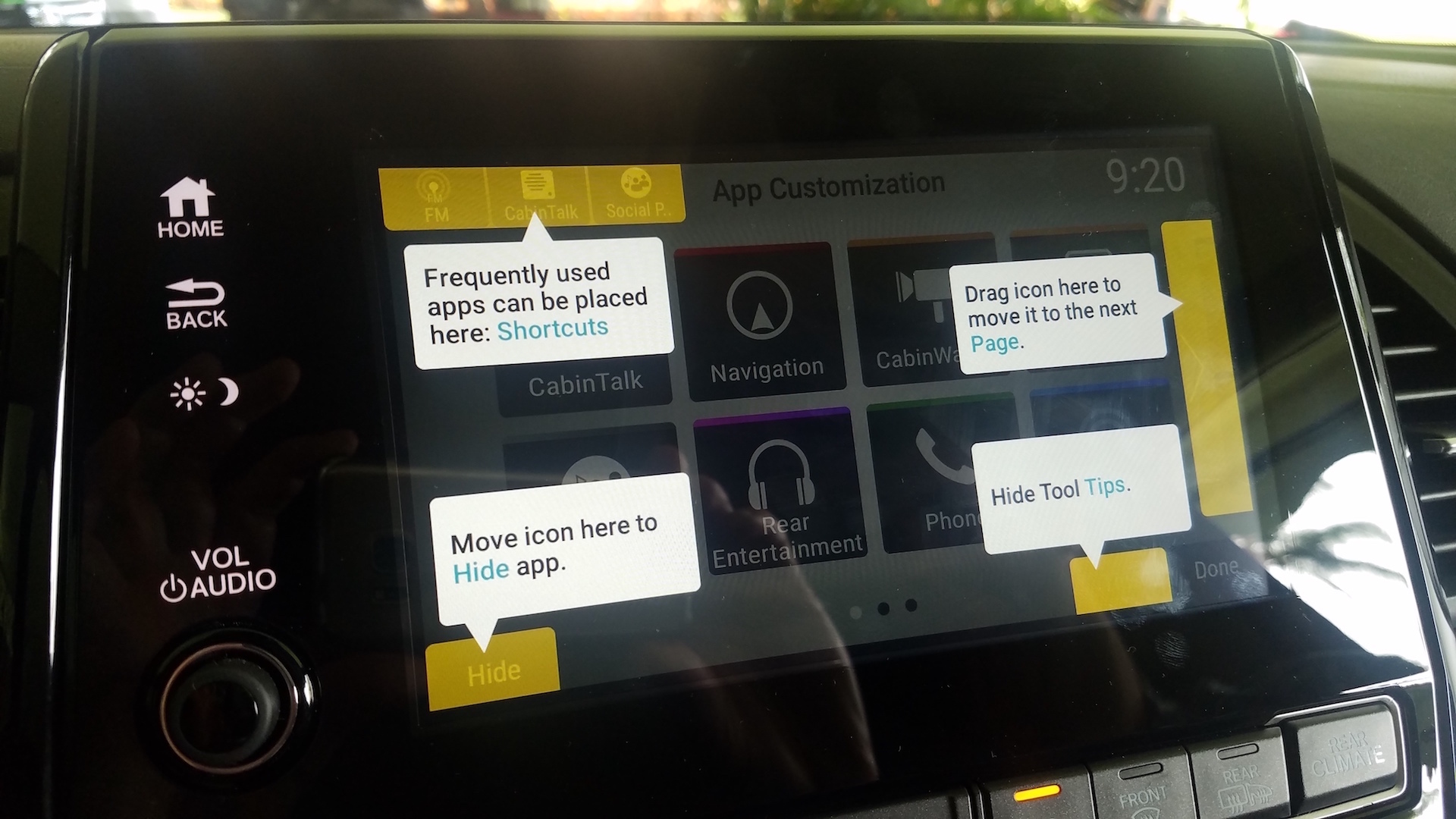 Phone-style controls let you rearrange apps and icons to your heart's content, Lawrence Ulrich
That Display Audio unit will steadily migrate from the Odyssey to other Hondas in the lineup. Unlike a Tesla, Hondas equipped with the new operating system will be limited to app and infotainment upgrades; they won't have the ability to tap into the cars' Onboard Diagnostic System (or OBD) to allow over-the-air software changes to powertrain controls, safety systems, or semi-autonomous driving functions.
The Odyssey's onboard Wi-Fi connection will support up to seven devices. Users can also stream content to the 10.2-inch, ceiling-mounted rear entertainment screen and the speakers from Android smartphones, including through their own hotspot and data plan. (That video screen also integrates an HDMI connection for Apple TV, Roku, or other digital devices; a 115-volt power outlet; and a CD/DVD/Blu-Ray player). As in other cars, from Audis to Chevrolets, owners will pay a monthly subscription fee for the Wi-Fi connection and services. Honda will offer a free 90-day Wi-Fi trial to new Odyssey buyers.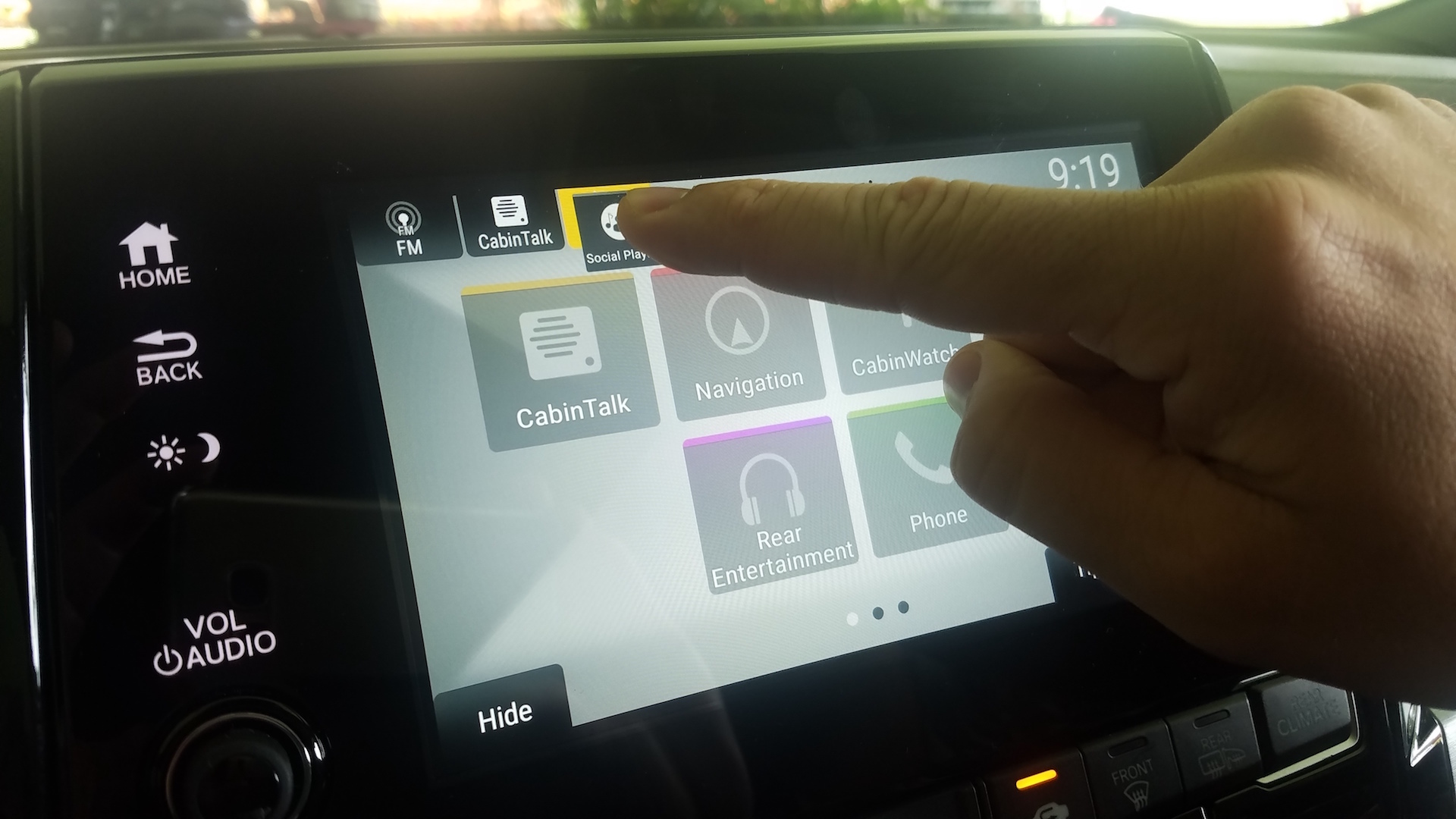 "Social Playlist" lets seven passengers create a jukebox from their smartphones, Lawrence Ulrich
Before you picture a Taylor Swift sneak attack at 100 decibels, Adams emphasized that mom and dad will remain in charge. Children or other passengers can beam smartphone suggestions for trip addresses and destinations to the front-row screen. But back-benchers can't remotely adjust front audio volume, and authority figures can nix any unplanned detour to Dave and Busters. 
"The parent has ultimate control over all things," Davis said. "A kid can make a suggestion, but can't overrule the parent."
Adolescents with a freshly minted driver's license may be another story. Picture a minivan that's roomier than some Manhattan apartments, fully stocked with streaming movies and shows, a connected gaming console, make-out music and Honda's "magic" disappearing third-row seats. 
"Imagine turning your teenager loose in that," Adams said with a smile.
Most parents, I'd guess, would sooner hand over the keys to their Corvette.
Lawrence Ulrich,The Autance's chief auto critic, is an award-winning auto journalist and former chief auto critic for The New York Times and Detroit Free Press. The Detroit native and Brooklyn gentrifier owns a troubled '93 Mazda RX-7 R1, but may want to give it a good home. You can reach him at [email protected]