The Subaru Solterra and its sibling, the Toyota bZ4X, both were delayed for months last year after the automakers scrambled to fix those cars for wheels that could fall off. In the United States, 258 Toyotas were recalled because of it and some owners were offered a buyback, but the problem was allegedly addressed on Subaru's end before any Solterras were sold. Repairs to 1,182 of these vehicles were evidently unsatisfactory, though. The wheels of these cars can still fall off, and the automaker has issued a recall along with a warning.
Subaru is telling owners not to drive the affected vehicles, which are only a portion of those shipped to the United States. The "hub bolts" need to be re-tightened in order for the car to be safe to drive. Owners will be contacted by mail, but they can also individually check their VIN numbers on the NHTSA's website.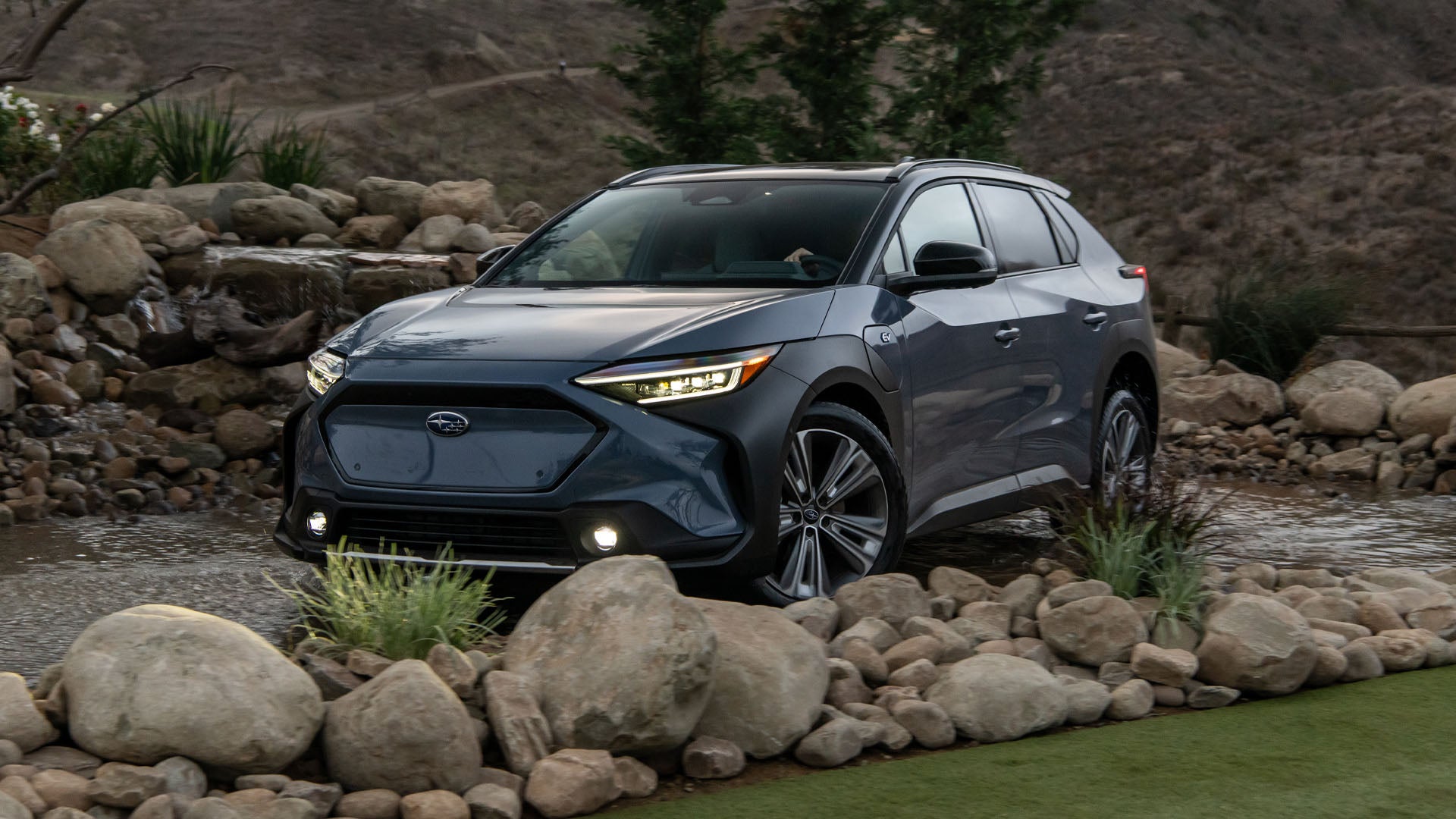 Subaru
The issue appears to be rather simple. It sounds like the contractors hired to install new hub bolts to the affected Solterras didn't tighten them down enough. The recall procedure backs this up. The notice is straightforward: "For all potentially affected vehicles, Subaru retailers will inspect the hub bolts and, if necessary, retorque to the specification at no cost to the customer." That's it.
This isn't a good look for Toyota or Subaru. The bZ4X and the Solterra are the only fully electric vehicles either automaker offers in the United States. Toyota, for the record, seems to understand how damaging this issue could be to its reputation. It offered to buy back all 258 bZ4Xs from their owners when the issue first arose. Subaru's attempt to nip the issue in the bud likewise represents a strong desire from the brand to keep the rollout of its first BEV going smoothly. Unfortunately, the recall may yet be another bump in the road.
Got a tip? Send us a note: [email protected]