I'll be honest, I like to look good. In my profession, I believe that where ever I go, there is an opportunity to do business and my outward appearance and attitude are reflections of my style and professionalism. Because I am a motorcyclist in Los Angeles, it is imperative that whatever I am wearing protect me in the event of an accident.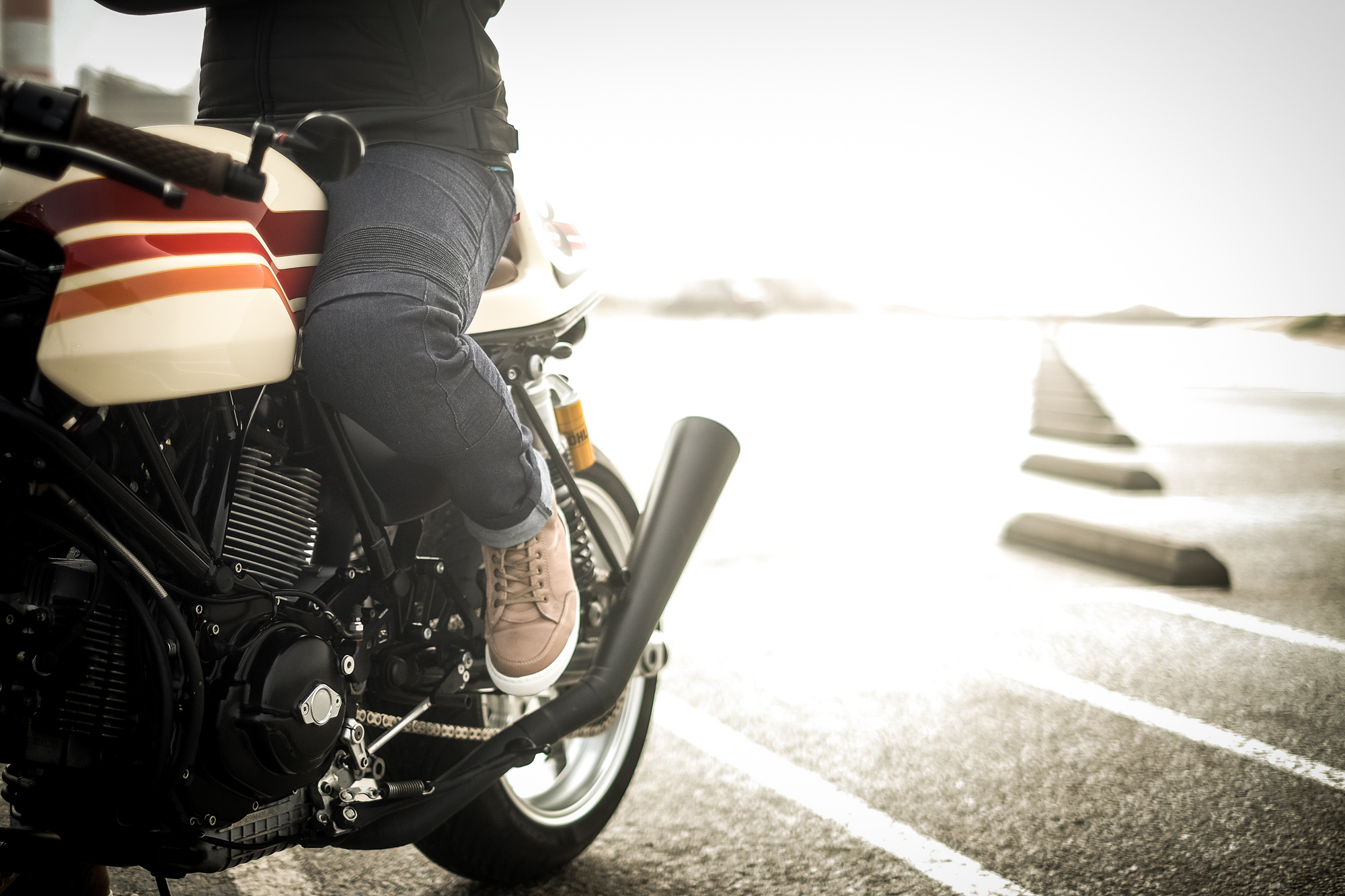 Sam Bendall
, My bud Dennis rocking a pair of the Pando Karl Jeans. Not only do these jeans look fantastic but they have all the technical protection you would hope to have in the event of an unscheduled dismount. ,
As the motorcycle industry begins to shift toward understanding the mentalities of young working professionals and cool, hip riders that are growing in number, so are many motorcycle apparel companies. Riders have shouted loud enough that "we want to look good off the bike and ride protected in case of an accident."  Some brands heard the call and even newer ones have stepped into the fray with new products.  
I was intrigued by Pando Moto having never heard of the brand prior to wearing my current pair. Pando Moto is a Lithuanian company that hand tailors premium Cordura denim with an embedded Kevlar lining. They are also one of a few companies making apparel with a fabric known as Dyneema which is 50 times stronger than steel and thus ultra-abrasion resistant.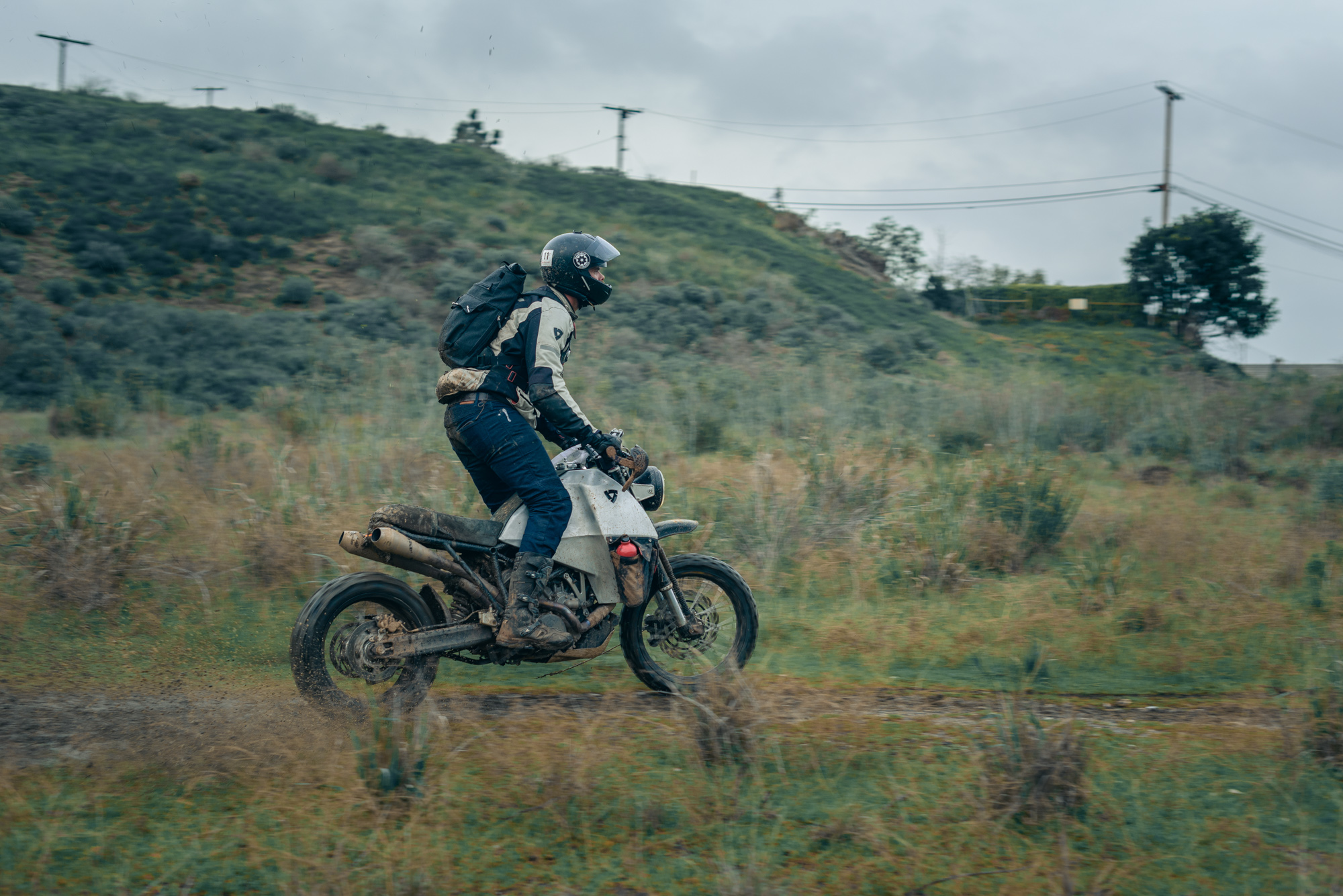 Dylan Patrick
, Comfortable no matter what you ride. ,
Other features Pando Moto features in their apparel are removable SAS-TEC CE-approved knee protectors that can be inserted or removed from the outside and flex points at the knees to facilitate a motorcyclists' stance whether on a cruiser or a sports bike. 
The stinky and awesome pair I have been wearing for the last four months is the Karl. It fits my tall frame well and the sizing runs true to size. In the last year, I've gone up to a 36 waist (too much work and not enough gym) and I have always been a 34 inch inseam. My thighs and butt have some definition and that has proven difficult in the past to find pants that fit very well. It's either a battle between waist and hip fit versus leg fit. The latter is naturally compromised leaving me with an I'll fitting pant.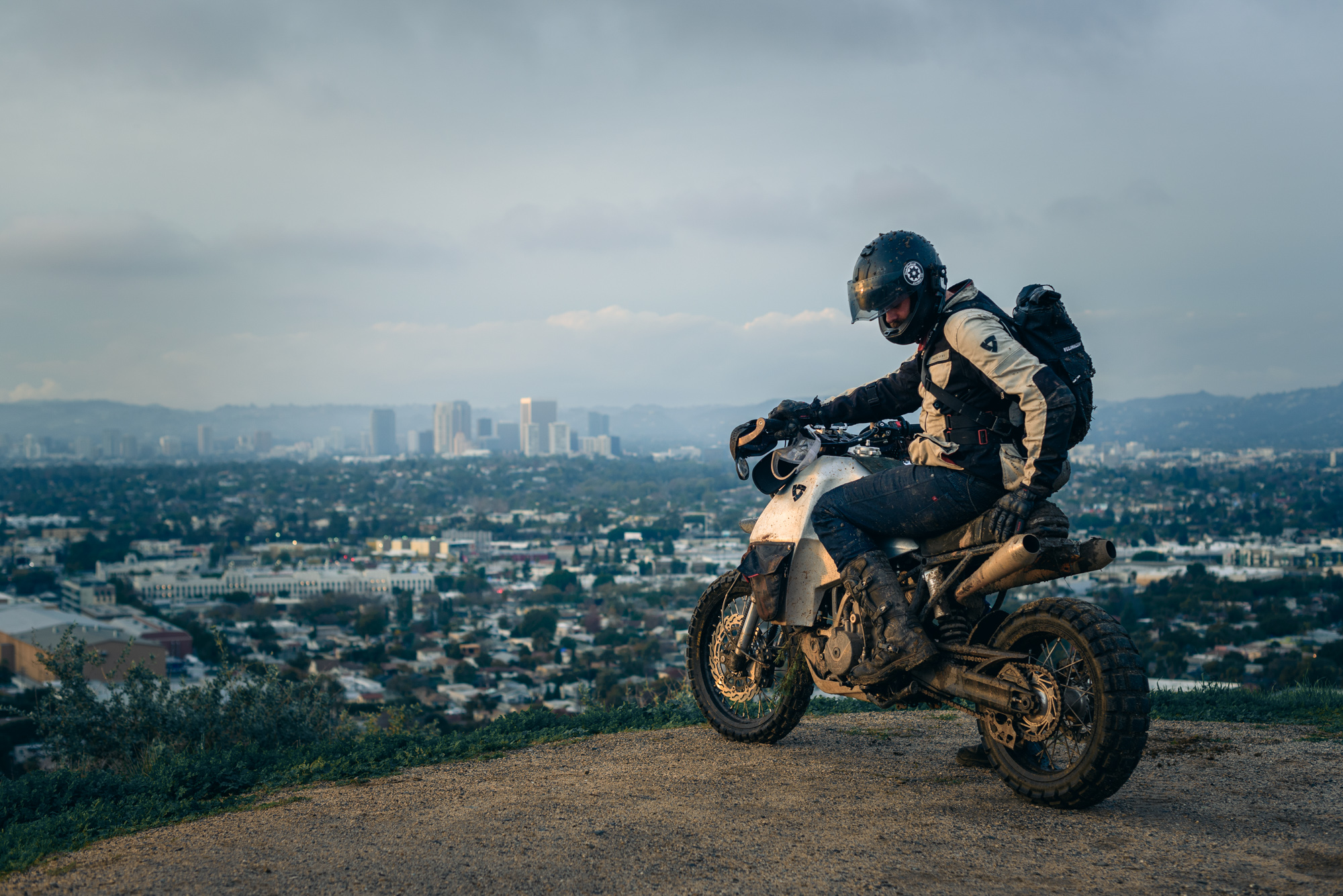 Dylan Patrick
, Up until this article was published, I have continued to beat on the Pando Moto Karl Riding Jean throughout 2017. This photo was taken at the top of 2017 and they have yet to tear at any of the typical problem points like the crotch and knee joints. I've been down in the dirt two or three times in these jeans but they keep on ticking. ,
Regarding the Karl Indigo, the fit in the waist is comfortable and fitted but not too tight to restrict any movement or create serious "swamp-ass" on a warm day. The thigh and leg portions are also nicely fitted with a little room to breathe. "Baggy" or "skin tight" are not the words I would ever use to describe these pants. They are simply perfect.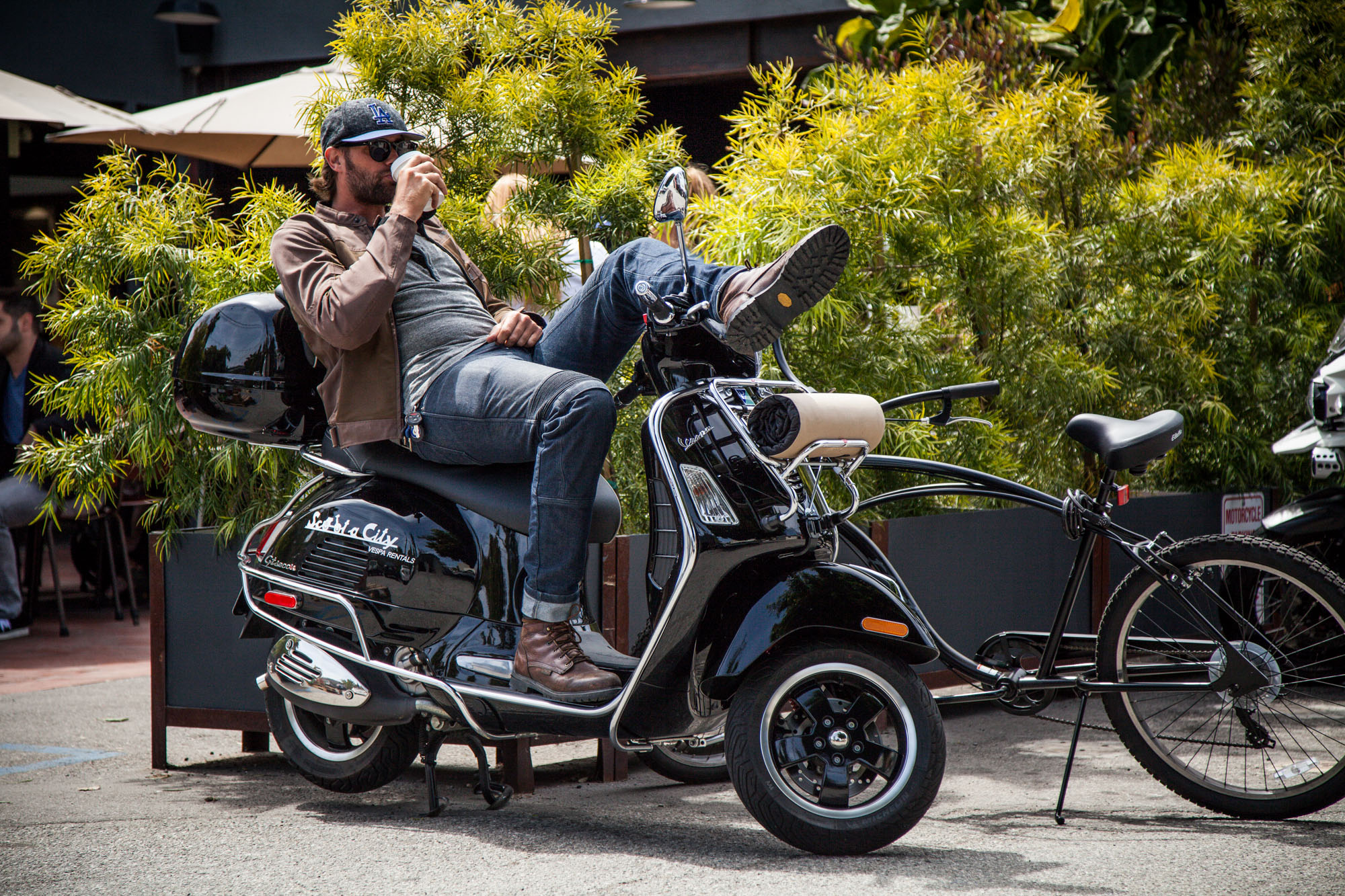 Errol Colandro
, Riding jeans that cross genres. Yes, that's me on a scooter. Scooters rock and with the right gear I'll ride anything hard and fast.,
My favorite feature is the removable SAS-TEC CE-approved knee protectors. I often do not have the knee protectors in but they always manage to stay in my bag in the event I choose to put them in for some spirited riding. 
What are the pain points? Because it's something I have been so used to all my life, the Karl Indigo is missing the ever-present "fifth pocket." I never realized how much I missed the little stash pocket until it was gone. 
The 12.5-ounce Cordura denim has incorporated "CoolMax" technology that allows for breathability but when coupled with Kevlar the jeans do retain some heat. On hotter summer days, like the ones that are coming up, I don't anticipate these jeans being that comfortable off the bike. However, I believe that is a natural compromise if you demand a durable fabric to protect a slide.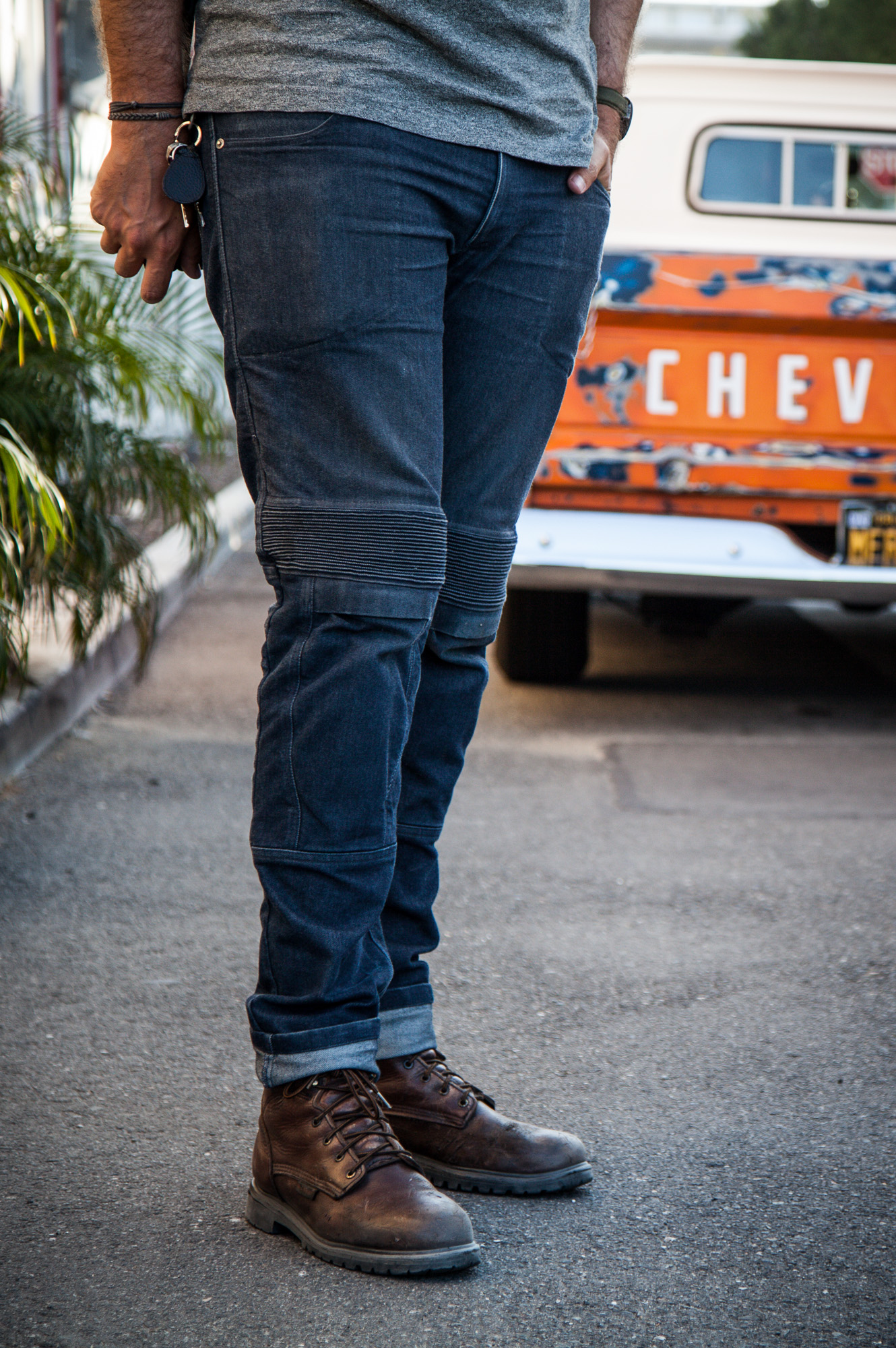 Errol Colandro
, Overall construction and appearance are of high-quality but I miss my forever present "fifth pocket." ,
So, if your body type is like mine (athletic and trim) the Pando Moto Karl might be your best bet for a three season riding pant that's also suitable for everyday wear off the bike.  
At $236, the Pando Moto Karl is a steal.  It comes in at nearly $70 less than its competitors in a similar style and offers more protection than most. 
Disclaimer: I approached Pando Moto for a pair of jeans to do a thorough review of the Karl. I had never heard of them before and I am always in search of new brands that claim to make quality motorcycle products. I have not been compensated or paid in any way for my review. I also thoroughly test any and all gear I review in the field for a minimum of two months before giving an honest opinion. These jeans have been used and abused for the better half of a year.