Hyundai's Genesis is making waves in the luxury auto segment like few brands have in the past few decades. With a unique design language and incoming EV power, the marque is taking on the likes of BMW, Audi, and Mercedes with a clear vision of the sort of cars it wants to build, and who it wants to build them for.
But the ultimate luxury car is one the automaker still has yet to build, a two-door grand tourer like the BMW 8 Series and Mercedes S-Class Coupe. Now, though, it's started looking in that direction with a wonderful-looking design exercise. The stunning Genesis X Concept is the Korean automaker's way of telling the industry that it's hell-bent on bringing the heat; with just two doors, unique low-slung styling, and one of the most interesting shifters ever put in a car, this concept is one that's just begging for production.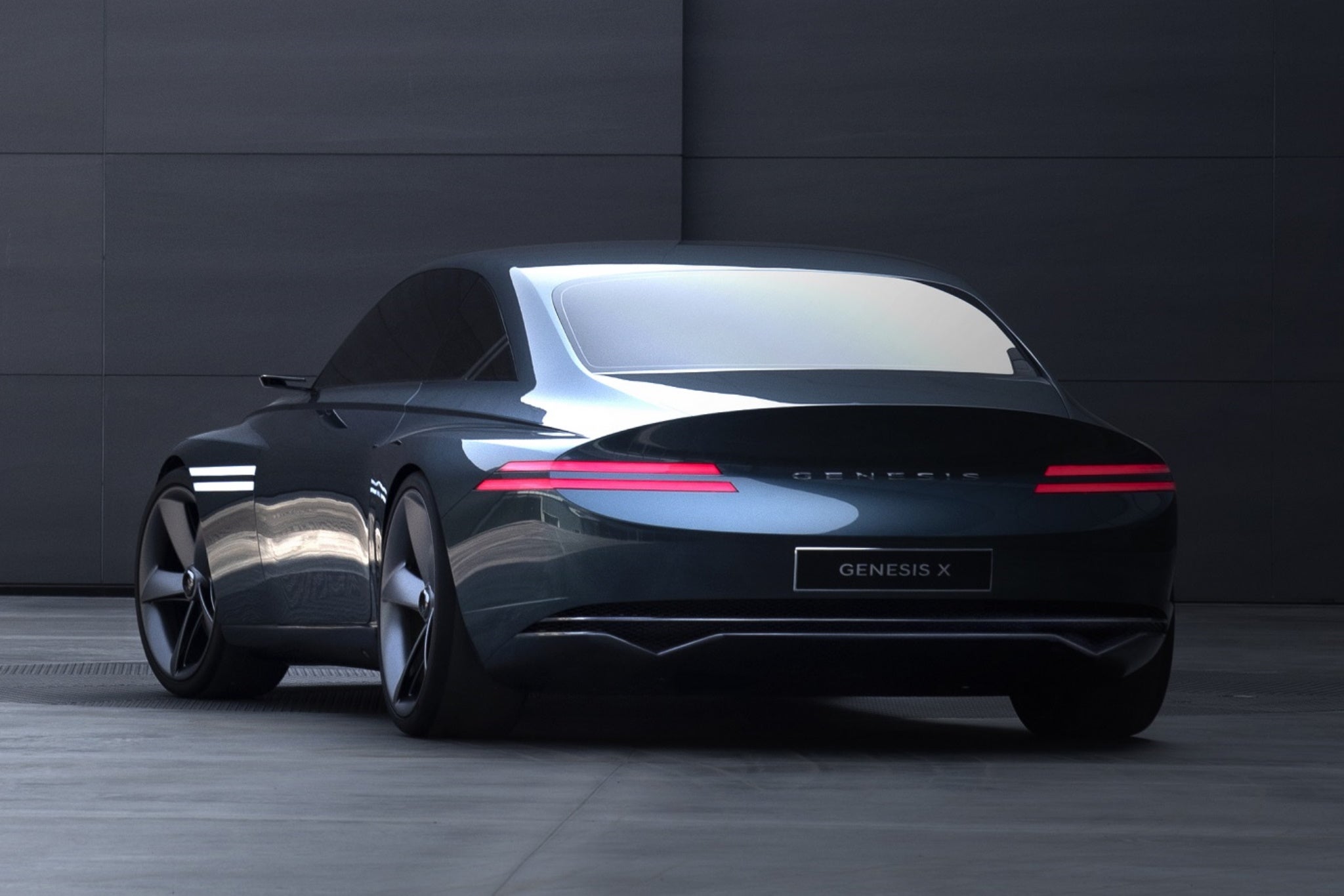 Genesis
For the sake of being future-proof, the Genesis X Concept is an EV. Being a concept, there are of course no specs for its electric drivetrain, but it doesn't have some exotic internal combustion engine like one from years past might. The Korean automaker does refer to it as a "high-performance" EV, so if it went into production, we could probably expect plenty of horsepower to match its powerful presence.
The crew at Genesis already has a powerful EV drivetrain to put in the car if they want to make it. The Korean automaker's sister brand, Kia, just unveiled its EV6 crossover, and the top-trim GT model has 577 horsepower and 300+ miles of range. Right around 600 ponies would doubtlessly be plenty for this thing, although the range would need to be improved a bit for this thing to be a real continent-crushing GT car.
But above just being a run-of-the-mill luxury GT, Genesis' parent company Hyundai wants this car to be sustainable, progressive, and set itself apart from its competition in Europe. At a reveal event, the President and CEO of Hyundai Motor North America José Muñoz said, "Many of the luxury brands are looking back, and they look at their heritage. We are looking forward. We are looking at the electrification, we are looking to be disruptive."
Got a tip or question for the author? You can reach them here: [email protected]