Making its debut at the 2019 Los Angeles Auto Show is the Hyundai Vision T plug-in hybrid SUV concept, a car seemingly designed around pretty lights.
Finished in matte green, the Vision T's visual party piece is a front fascia that blends in its headlights with the grille—a trick also seen in the automaker's recently revealed 2020 Azera. When the front lamps are turned off, they appear dark, mirrored chrome, making the whole car look like somebody who fell asleep with sunglasses on.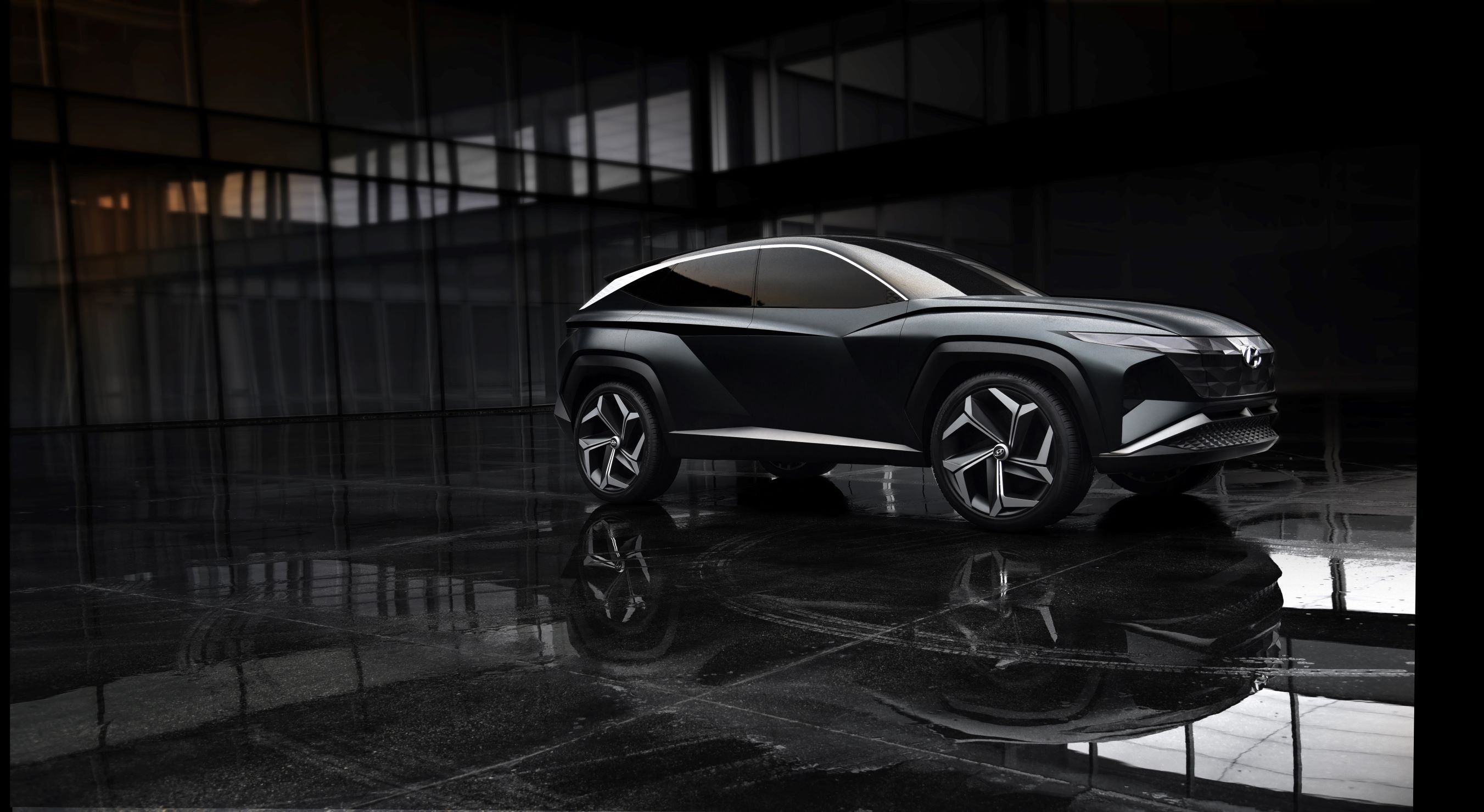 Hyundai Motor America
That big, fancy grille also shuts and closes but not all at once like a Ford Focus, but with each individual cell moving in a pre-determined sequence, adapting to the vehicle's speed. Naturally, the entire thing is closed at a stop to give it a clean look and to prevent delinquent passersby from dropping pebbles into it.
At the rear, the Vision T's taillights and illuminated Hyundai logo shut off in a sequence when the car is turned off, cinematically leaving the glowing H lit up by itself at the end before everything goes dark. The charging port, meanwhile, hides behind a sliding cover and is located inside of a ring of blue lights that form a complete circle when the car is fully charged. 
It's like a designer at Hyundai took one look at the sequential turn signals on an Audi and said, "That. I want to design an entire car around that."
Hyundai didn't offer much in the way of powertrain or technical details of any kind but did say the Vision T would hint at a "new urban adventurer SUV design direction."