This right here, ladies and gentlemen, is the new Lamborghini Centenario Roadster. It debuted today at Pebble Beach.
Lamborghini calls it a one-off, but that's not quite accurate. 20 examples of it exist, and they've all already been sold. Reportedly for $2.3 million a pop, according to Automotive News.
Like the coupe that came before it, the carbon fiber-bodied Centenario Roadster is based on the Aventador. But it's so much more.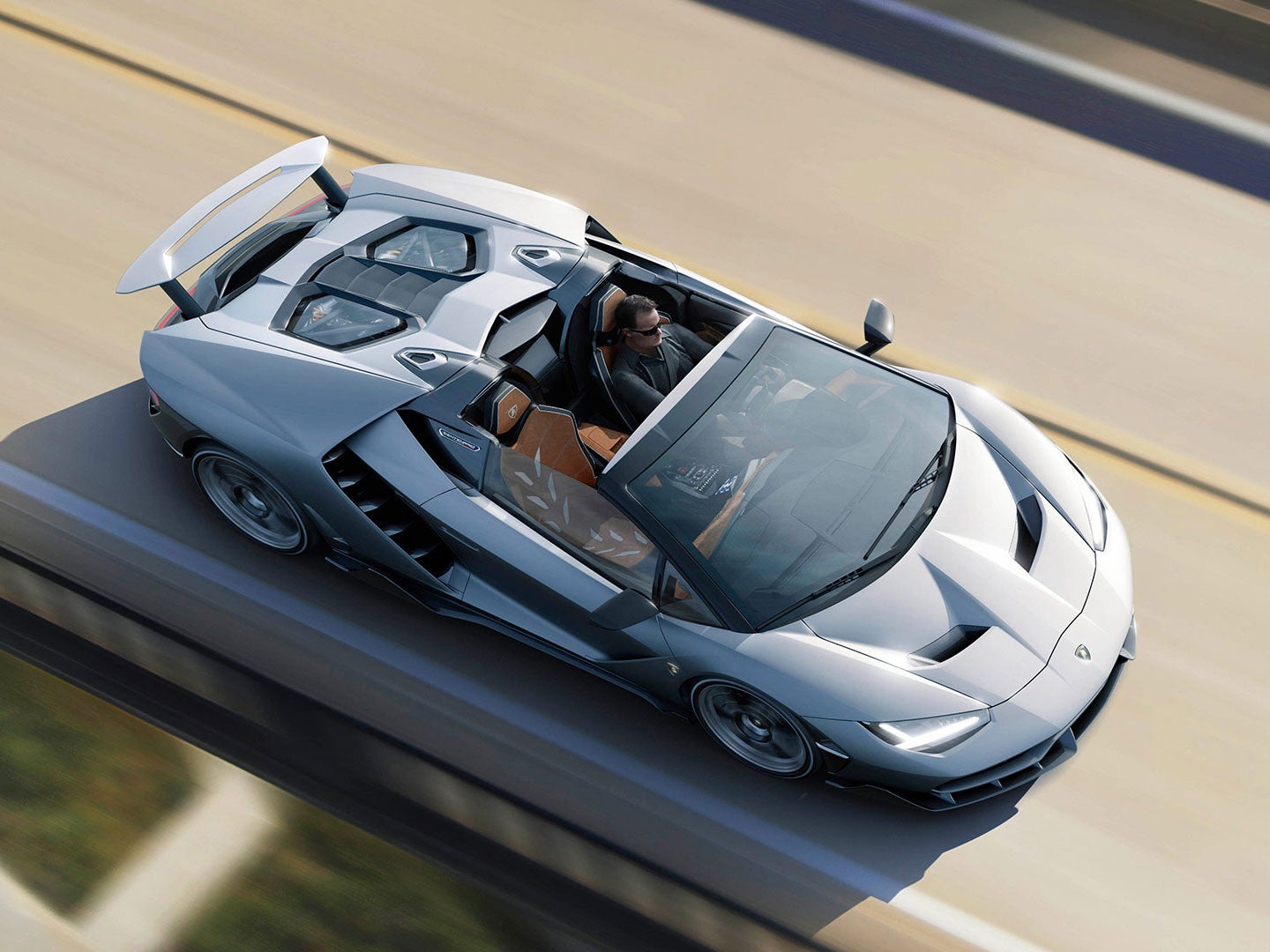 The Lamborghini Centenario Roadster, as seen from above., Lamborghini
It makes 759 horsepower, thanks to a 6.5-liter V12. The engine's redline has been raised from 8,350 rpm to 8,600.
A seven-speed sequential manual gearbox sends the power to all four wheels. All four wheels also are involved in steering. 
The Centenario Roadster goes from 0-62 miles per hour in 2.9 seconds. It stops from that speed in just 98 feet. 0–124 mph takes 8.6 seconds. 0–186 mph goes by in 23.5 secs. And it tops out at more than 217 mph.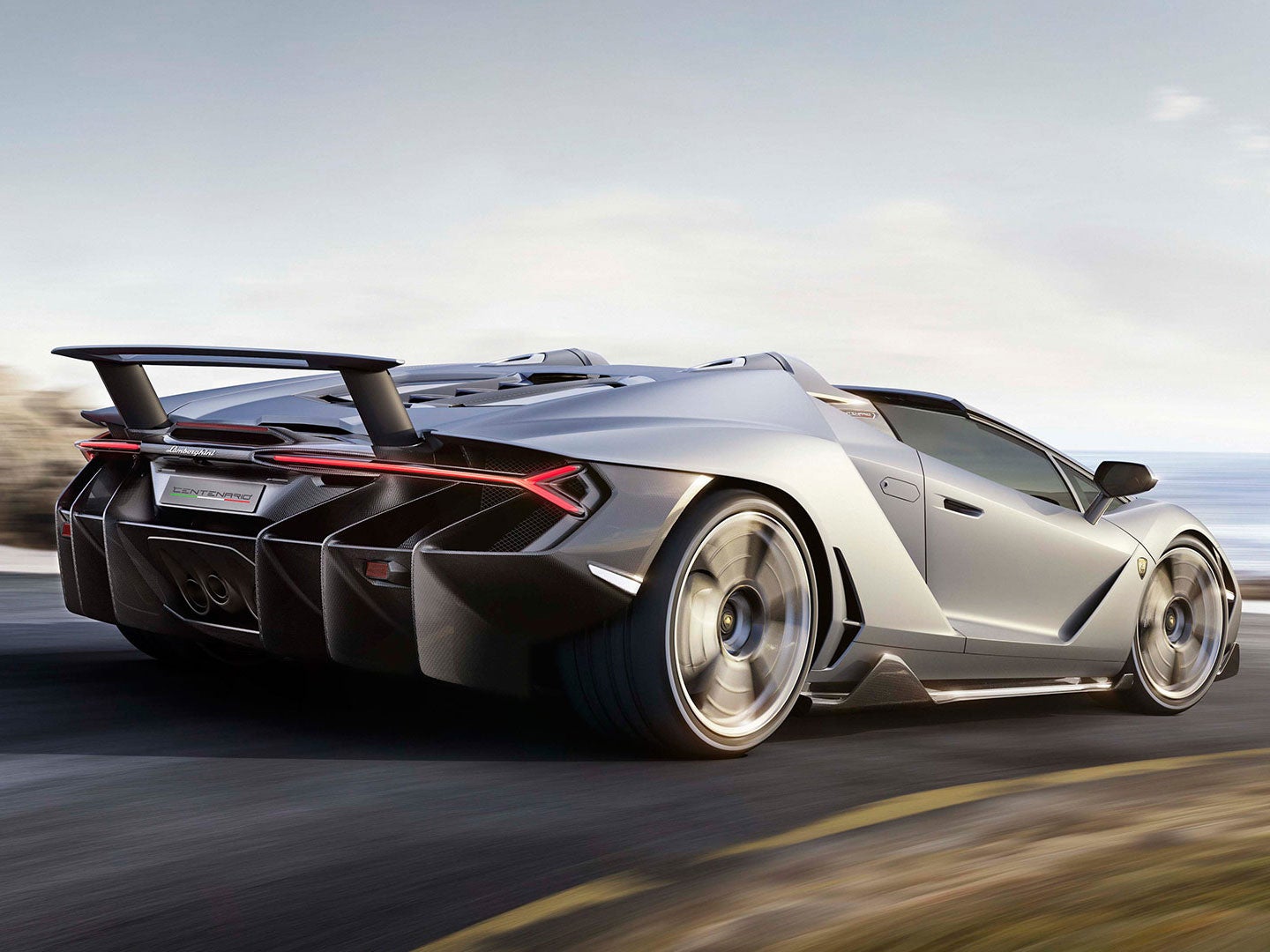 The Lamborghini Centenario Roadster, rear view., Lamborghini
The Centenario Roadster comes clad in a new matte silver developed specifically for it. Lamborghini calls it "Argento Centenario." 
The interior is trimmed in two colors of leather: "Terra di California" and "Bianco Polar."
The car's insides also come with a channel carved between the head rests, designed to improve air flow and cut down on wind noise.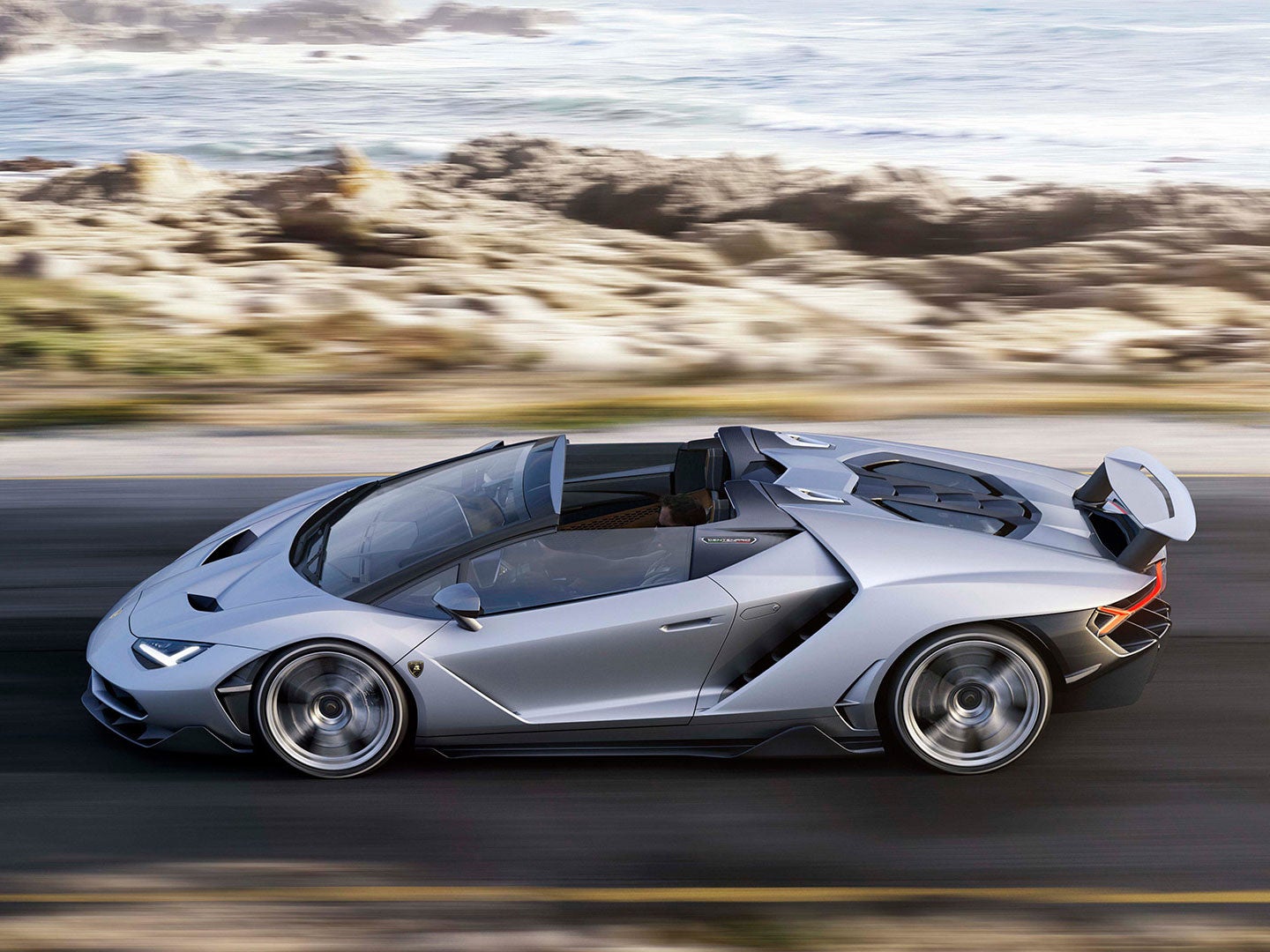 The Lamborghini Centenario Roadster side view., Lamborghini
Don't even bother asking what kind of gas mileage the Centenario Roadster gets. Lamborghini isn't saying. And it's not like the sort of folks who spend more than $2 million on a supercar this wild care what sort of fuel economy it gets.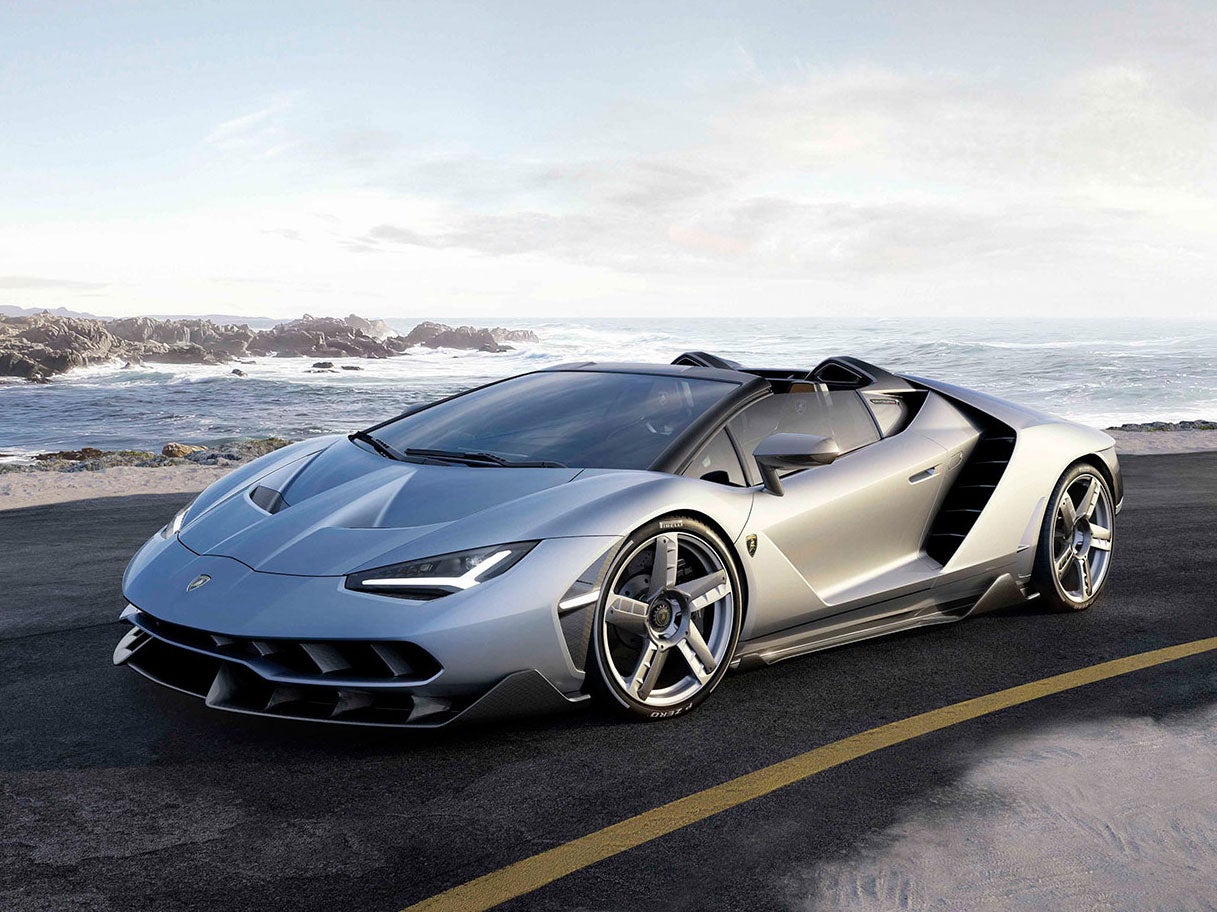 The Lamborghini Centenario Roadster, front view., Lamborghini
You'll have to forgive our monotone delivery here. But we think we stared at these Centenario Roadster pictures too long, and the sheer levels of excitement burned out our adrenal glands.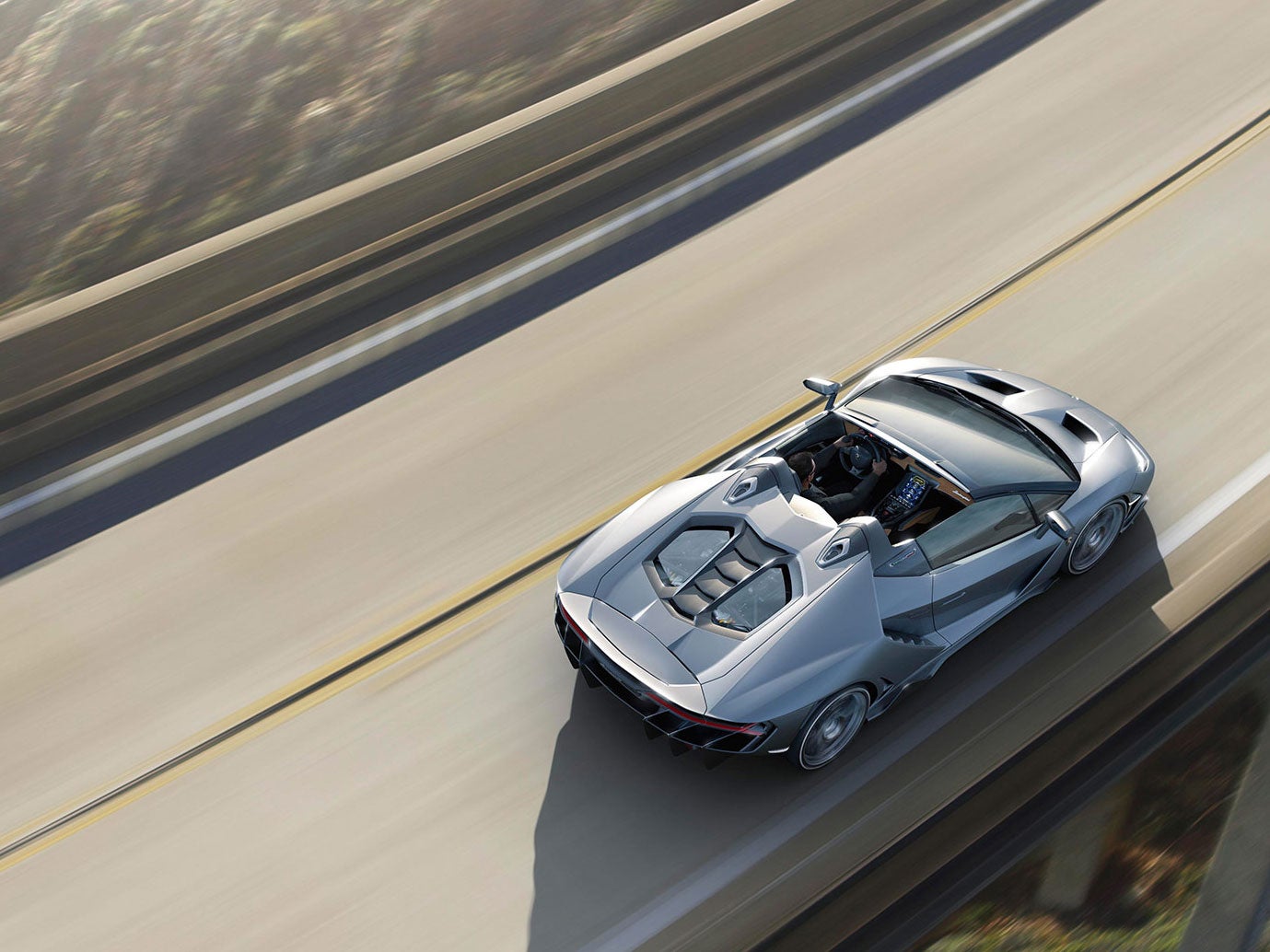 Bye-bye, Centenario. , Lamborghini