I spotted a Ford Crown Victoria Police Interceptor on duty this week. It was a Laredo Police Department patrol car, and it gave me a touch of sentimentality seeing this decade-old workhorse. The odometers on these P71 Interceptors are rapidly reaching "I'm too old for this shit." But seeing that old cop car reminded me of the rarest, and fastest, Panther body Ford sedans ever made, the FHP Mercury Marauder.
According to the Florida Highway Safety website, Christmas came early in 2004 for the Florida Highway Patrol when an anonymous benefactor donated a fleet of 18 modified Mercury Marauders. The Marauder is the most powerful factory-spec of the Ford Panther family tree; it was produced from 2003-2004 and rated at 302 horsepower. As a bonus, all 18 of these cars were purpose-built pursuit specials.
This gang of Marauders went full Blues Brothers in terms of modifications. Better brakes, rear sway-bars, upgraded cooling, ECU tune with the top-speed limiter removed, digital video and infrared cameras. These cars were now capable of cruising at 150 mph without vibrating your coffee mug.
Troopers assigned to drive these cars were hand-picked. The FHP Marauders hit the streets in 2004, unannounced, as a field test, and debuted officially in December. The goal was to reduce the number of aggressive drivers by telling Floridians that FHP was now hiding in plain sight in chrome-wheeled bingo-parlor sleepers.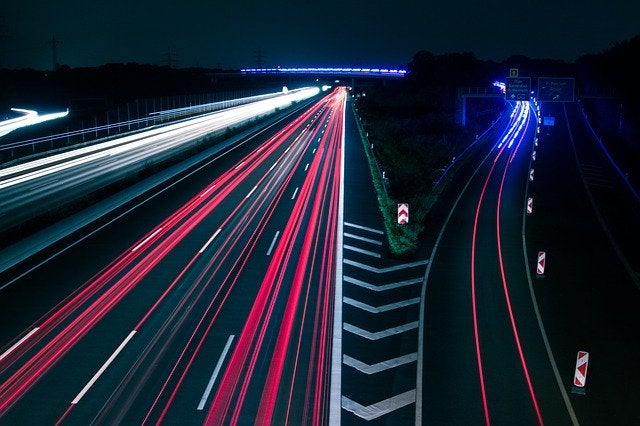 Tobias-Steinert | Pixabay
Florida speeders now had to double-check every dark-colored Mercury Grand Marquis and Crown Victoria on the highway. They were keeping an eye out for dual-exhaust pipes, blacked-out grilles, or a tiny Cobra badge on the lower front fender. Many triple-digit speeders' hearts sank at the sight of a Marauder coming up behind and suddenly seeing flashing blue lights appear out of the tinted windows.
Soon, there will come a time when spotting a clean Ford Crown Vic P71 Interceptor at a car show will garner the same respect as a Ford Mustang SSP. Good condition, low-mileage Interceptors are starting to wear real-money price tags. This year, Bring a Trailer had a listing for a 2003 Crown Vic ex-police car to give you a perspective on how old we're all getting.
Florida may have gotten "the Duck's guts" examples, but forums and online comments have mentioned other parts of the country had their own version of Marauder pursuit specials. Have any of you ever seen a Marauder interceptor? Have you ever been stopped by one?
Got a tip? Send us a note: [email protected]