Brace yourselves, folks: Mercedes-Benz has unveiled yet another one of its AMG 43 models. Arriving in showrooms later this year, the Mercedes-AMG GLC43 makes 362 horsepower and 384 lb–ft of torque, launching it from 0-60 in 4.8 seconds...
Sigh. Sorry. It's just that we've written basically this same article so many times recently. First it was the C43 coupe. Then the C43 Cabrio. Then the E43. Now the GLC43. We're kind of 43'ed out at this point.
That's not meant as a slight against the Mercedes-AMG GLC43. But there are only so many times you can recap a press release about a Mercedes with a 3.0-liter twin-turbo V6, all-wheel-drive, and a nine-speed automatic transmission before it starts to feel a little rote.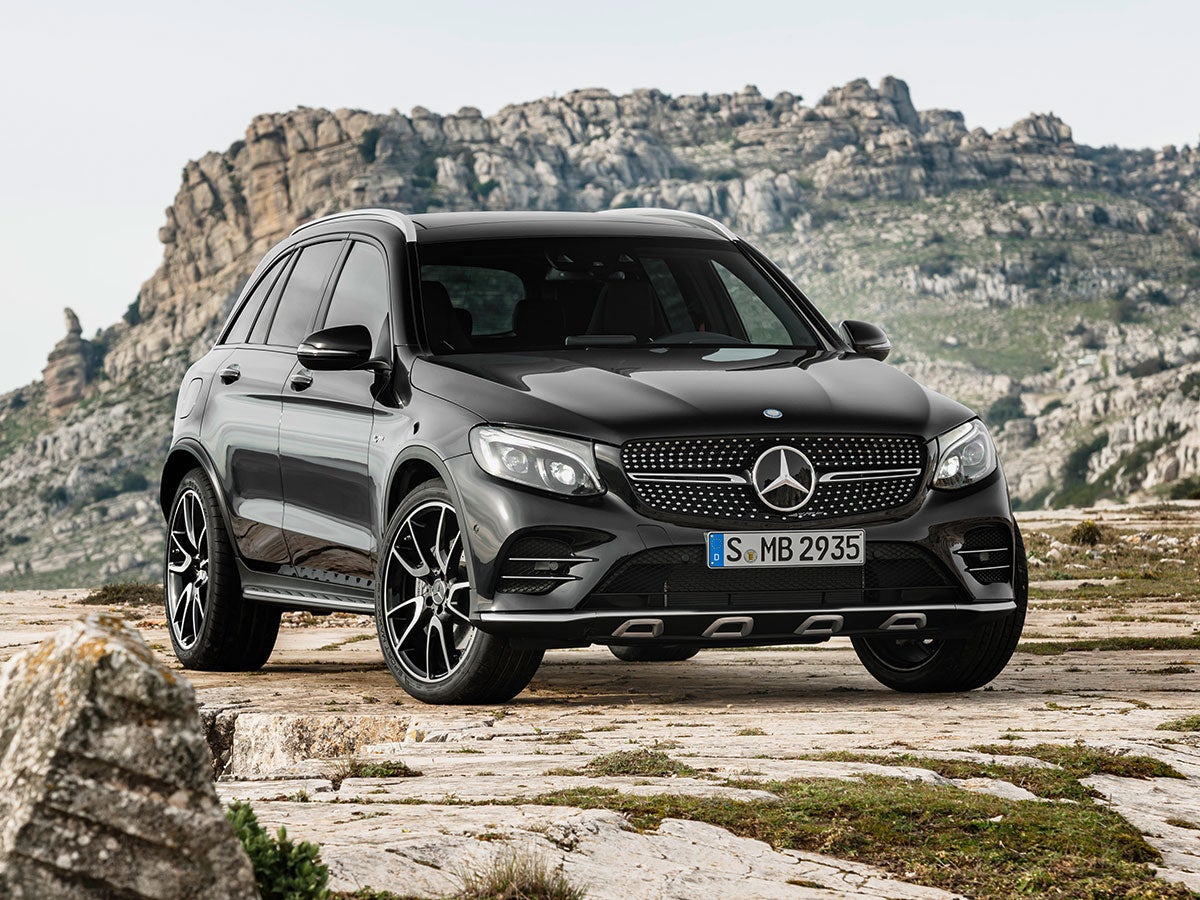 Mercedes
It's not just us. Even Mercedes-Benz's press release seems like little more than a rehash of the ones they used for the last two AMG 43s. There are the same references to the adjustable AMG-tuned air suspension and the special steering knuckles. The same mention of the AMG 4MATIC AWD with its 31:69 front-rear power distribution. Almost identical wording regarding the "multifunction sports steering wheel in leather with deep embossing in grip area, flattened bottom section, with red contrasting topstitching." Hell, the GLC43's press release is only the third time we've ever seen the word "elastokinematics." Wanna guess what the other two were?
At least the GLC43 spices things up a little by standing above the other half-caf AMG models Mercedes has sprung on us in the last month. As in, it's literally taller than the E-Class or C-Class, by virtue of being an SUV. And AMG's exterior changes do a lot more to liven up the GLC's looks than they do for the other AMG 43 models. The GLC43 looks tough, planted and bulky on its massive rims, with a rear three-quarter that has more than a touch of Porsche Cayenne Turbo in its greenhouse. It certainly looks more appealing than the urban hipster mom-mobile style of the regular GLC—and far better than its natural competitor, the BMW X4 M40i.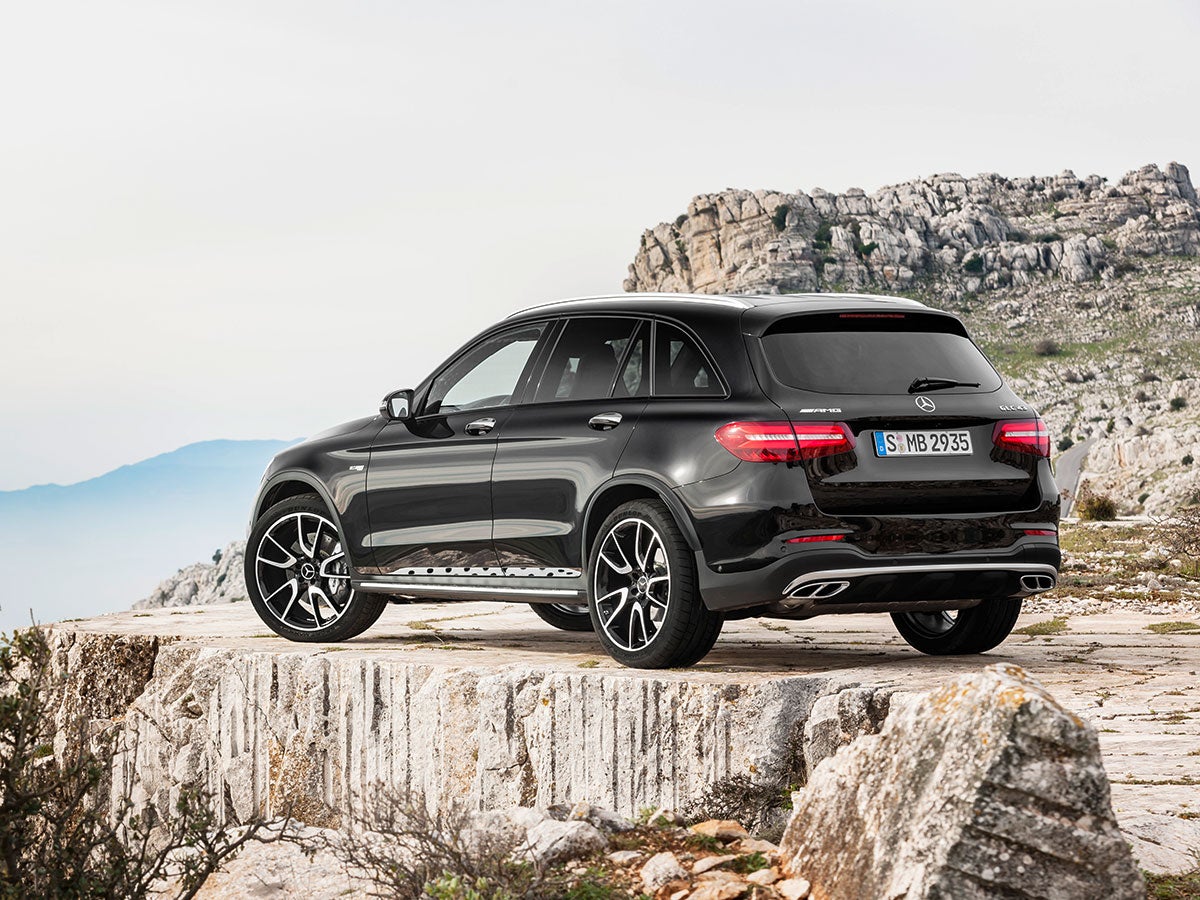 Mercedes
The real question the GLC43 brings up, though, is whether it'll permanently live as the top-of-the-line GLC-Class model, or whether it'll eventually be superseded by a V8-powered GLC63 version. We're guessing no; the C-Class gets away with having two AMG models by angling them at very different audiences, and there's probably not enough market for a rear-tire-shredding compact SUV to justify the investment in a GLC63.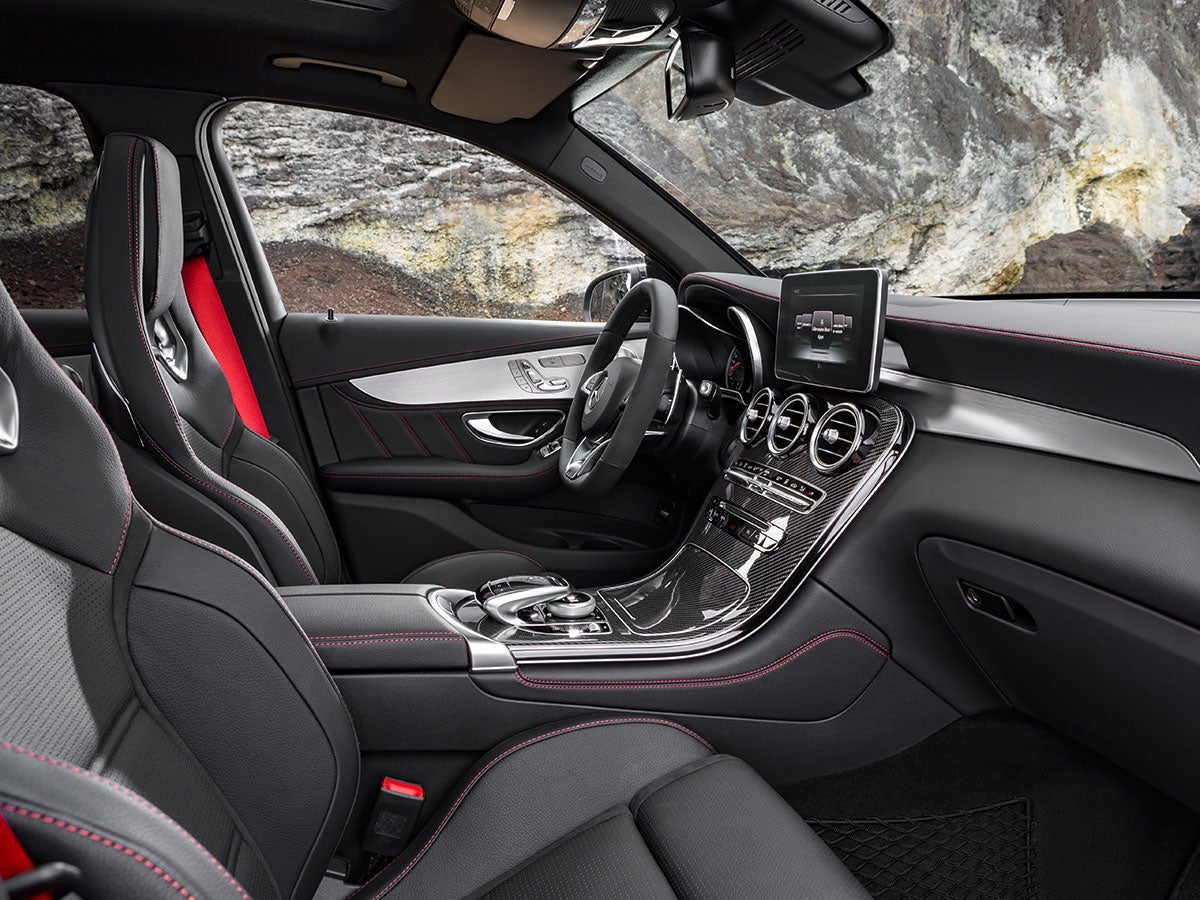 Mercedes
But just to be safe, we'll ask the Merc folks when we see them at the GLC43's official debut at the 2016 New York Auto Show. At least that will give them something new to talk about.