If you've been enjoying the art of Car Autance, or you just like cool car merch, it's your lucky day! We've fired up a store and stocked it with shirts, posters, and an epic lineup of illustrated decals featuring every single car we've ever published a Autance on. Come on through, score yourself some fun decorations, let's get the wheels of capitalism rolling. For real though, I'm very excited to bring some excellent automotive imagery off the internet and onto your water bottles, laptops, shirtless chests, and such and such.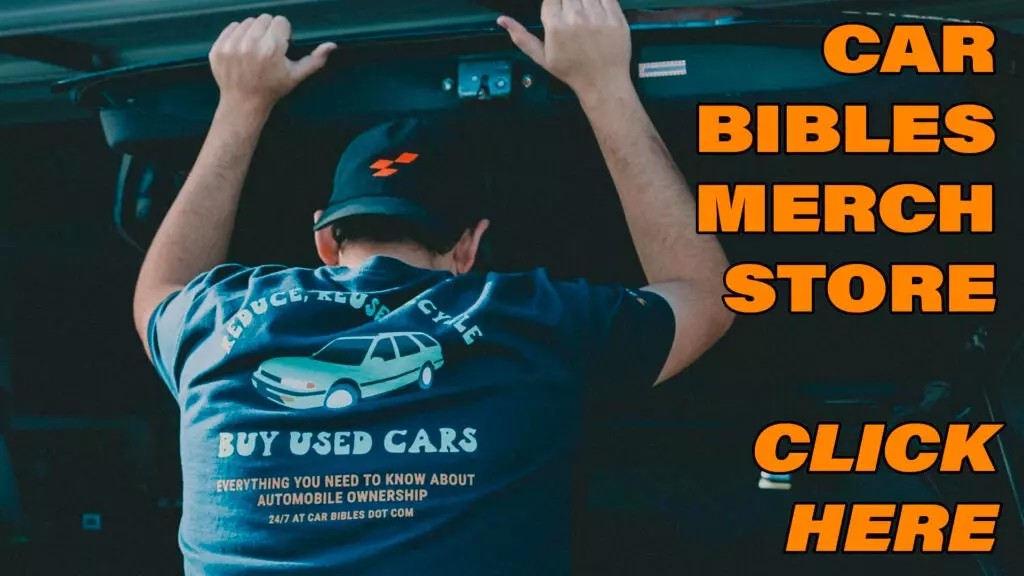 There's a whole bunch of fun stuff on there featuring classic pop-up headlight'ed sports cars, wacky cartoon cereal mascots we made up, and of course, original car sketches drawn by our resident Fine Arts degree-haver Kevin Williams. Please poke around the store, and if you've got any ideas for more stuff you might like to see us make, leave a comment here.
Meanwhile, I'll make a list of all the cars we've illustrated so far. You'll find stickers of all the cars below at the above-linked store. And remember, we're adding new ones all the time.
Acura RSX
BMW E46 M3
BMW E46 ZHP Sedan
BMW E82
BMW E92
Cadillac CTS-V (First Gen)
C5 Corvette
Cobalt SS
Chevy Silverado GMT800
Fiat 500 Abarth
Ford Raptor (First Gen)
Ford FiST
Mustang S550
Honda CR-V
Land Rover Discovery 1
Lexus IS300
Mazda RX-8
Mitsubishi Lancer Evo 8
Nissan 240SX S13
Porsche 986 Boxster
Porsche 996 911
Subaru WRX (Hawkeye)
Subaru Outback
Toyobaru (Toyota 86/Scion FR-S/Subaru BRZ)
Toyota 4Runner (Third Gen)
Toyota MR2 Spyder
Toyota Prius (Second Gen)
Toyota Supra (A90)
Toyota Tacoma