Everyone's been raving about the new 2023 Toyota Prius—and how can they not? It looks fantastic, is quicker than the previous Toyota 86, and as our own Peter Nelson stated in his first-drive review; there's no more shame in driving one. The only thing missing to make it a truly great car was an affordable price, and well, Toyota's delivered there, too. The all-new Prius will start at $28,545 (including a $1,095 destination fee).
The 2023 Toyota Prius will be offered in three different trims: LE, XLE, and Limited. Though once you factor in the availability of FWD and AWD, it expands into six different starting prices. At the bottom end you have the base-model Prius, the LE FWD, which carries the $28,545 starting price. Retain that trim but opt for AWD, and that figure gets bumped up to $29,945—a $1,400 difference. For what it's worth, I'm happy Toyota made AWD available across all trims, and not just the range-topping model.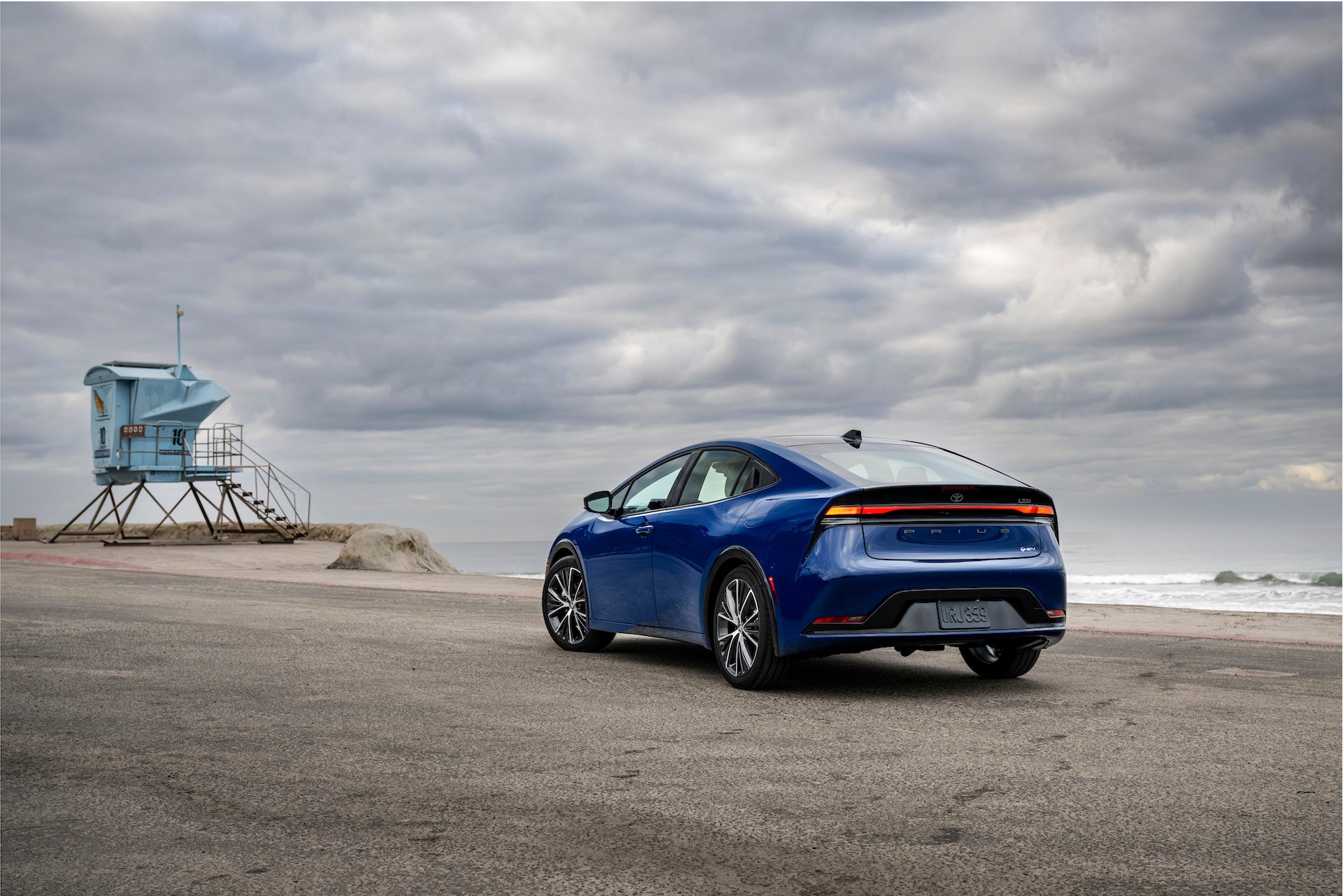 LE sports 17-inch wheels and offers most of the creature comforts you'd want in a car, including wireless Apple CarPlay and Android Auto, blind-spot detection, an eight-inch infotainment touchscreen, a six-speaker sound system, and easy-to-clean cloth seats. If you want more bells and whistles, you'll have to step up to higher trims.
XLE crosses the 30-grand mark with a starting price of $31,990. For that extra coin you get 19-inch wheels (!!), wireless smartphone charging, heated front seats, along with eight-way driver and six-way power-adjustable seats. With a starting price of $35,560, the Prius Limited adds a few more niceties, including a power-closing rear hatch, digital key (via smartphone), memory front seats, ventilated front seats, eight-speaker JBL sound system, and an upgraded 12.3-inch infotainment screen.
All models feature the same gas-sipping, 2.0-liter Atkinson cycle inline-four engine paired with a permanent magnet AC synchronous motor. Together, the system produces 194 horsepower and 139 pound-feet of torque.
Got a tip? Email us at [email protected]