The first-generation Acura ILX, which is essentially an upscale ninth-generation Civic, is generally overlooked by the masses, from everyday drivers to hardcore enthusiasts. That's understandable, as there wasn't anything terribly impressive about it, but all things considered, I don't think it was half-bad, especially considering the fact that it was turned into a racecar.
Car: 2012 Acura ILX racecar, prepped for NASA E1 Class
Location: Southern California?
Photog: Unknown (images owned by Acura, used with permission)
Camera: Unknown
The ILX had a solid base formula, as it was available with a manual transmission and Honda's 201-horsepower K24 VTEC four-cylinder. When equipped with this revvy powerplant, it was essentially a better-appointed Si with grown-up looks. Just like its Civic Si cousin, it was made into a capable racecar back in 2012. With the added livery and track pieces, the compact car looks quite good in such a spec.
The pictured ILX was set up to compete in the world-famous NASA 25 Hours of Thunderhill, an event where Honda is known to race development vehicles. The company also used some nifty racecar engineering to prep it for the occasion, as reported by MotoIQ. The ILX raced in the E1 class with other similarly powered lightweight sedans, though it looks like it came in ninth place, or dead last in the class.
That's okay, though, because it probably looked and sounded great on track. We applaud Acura for throwing its weight behind a factory effort in the first place.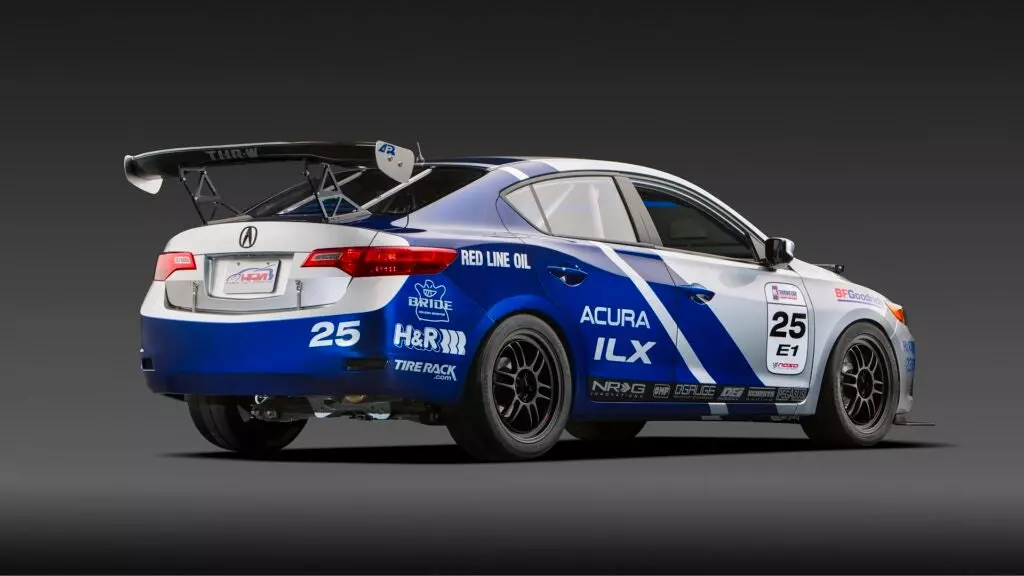 What to read next: