If you're looking to build a race car but are in need of an engine, you're in luck. A seller in Indiana is looking to move a bunch of gently used, rebuilt Nissan Indy Pro racing V8s that are just waiting to race again.
More specifically, the engines are Nissan VK45 610A IRL (Indy Racing League) 3.5-liter 32-valve V8s that were originally used in the Indy Pro Racing series in the late '90s and early '00s. Every engine comes with full spec sheets and history records, including their mileage and rebuilds. They've all been used a bit since their last rebuilds, though they only have a few hundred miles on each. All engines also come with the requisite wiring but not their original ECUs. However, they will work with your typical Motec, or similar, ECU.
Being proper IRL racing engines, they feature aluminum blocks and heads, with Sonny Bryant crankshafts, titanium valves, Carillo connecting rods, a multi-state dry sump oil system, a custom fuel injection system, and a 10.5:1 compression ratio. In their current state, the engines make 450 horsepower and 304 pound-feet of torque, while revving to 8,200 rpm. In the 2002 Infiniti Pro Series, a developmental league for the Indy Racing League, these engines helped provide a top speed of over 225 mph.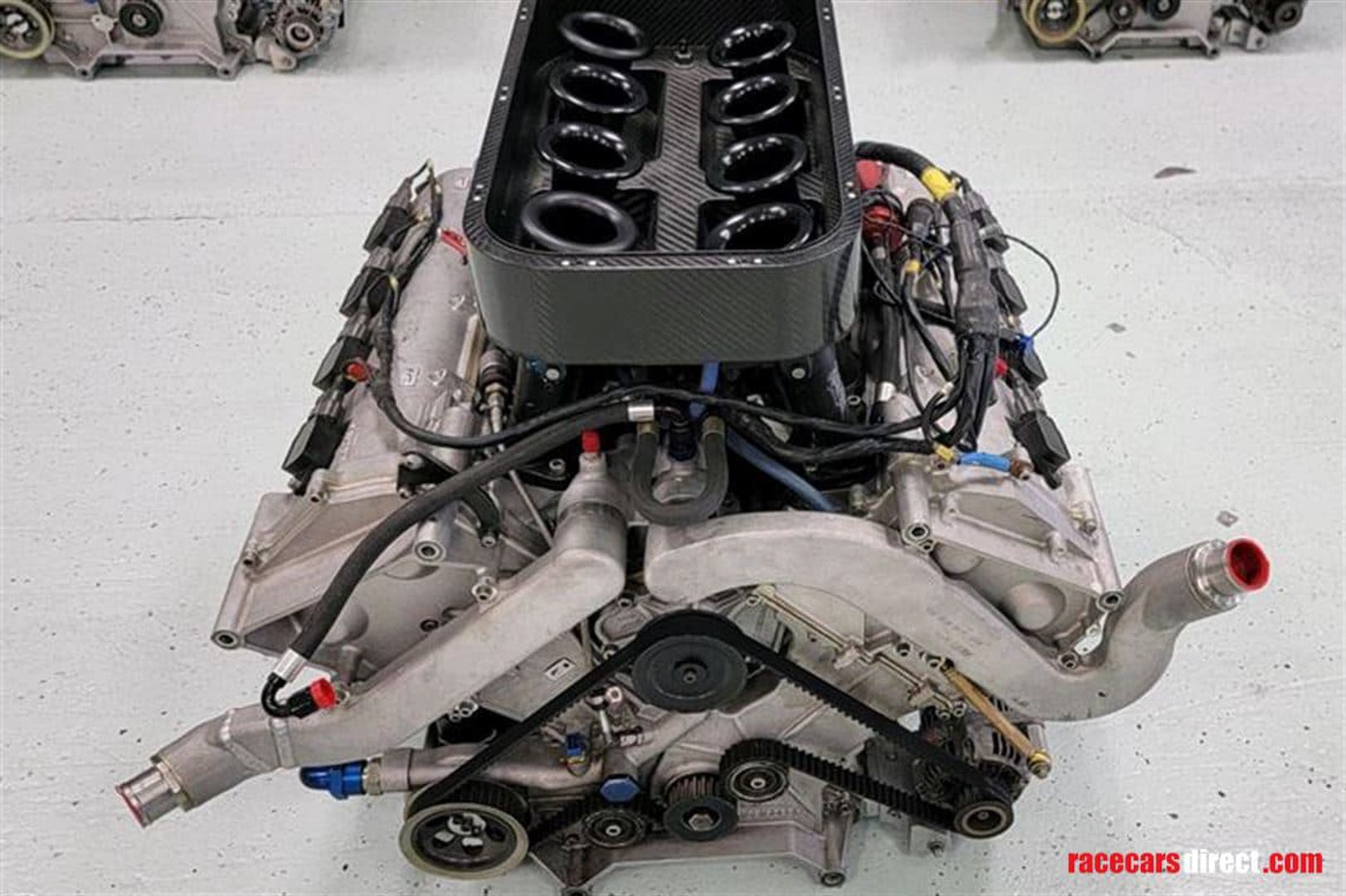 Each engine costs $15,000 and can either be shipped or locally picked up in Indianapolis. However, these are proper racing engines, so it isn't recommended that you swap one into an MX-5 track car (although that would probably be awesome). However, if you're in the process of building a genuine race car, or are looking into one, buying one of these engines could be a great way to get started. Not only do these Nissan V8s make good power but their rebuild records prove their reliability and they come with prestige of being proper Indy Pro racing engines.
Got tip? Send 'em to [email protected]