A Porsche Carrera GT has broken Bring-A-Trailer's auction price record, going for $1,902,000. Whether you cheer or boo this result is probably correlated with your net worth but the auction photos are beautiful and the Carrera GT itself is a fine example of Porsche's analog supercar masterpiece.
Car: 2005 Porsche Carrera GT
Location: The internet
Photog: Bring-A-Trailer
There isn't much to differentiate all 600 or so Carrera GTs ever made. Available in six standard colors: GT Silver Metallic, Black, Seal Grey, Guards Red, Fayence Yellow, and Basalt Black, most came in GT Silver and Black. Tens of them came in Seal Grey, Guards Red, Fayence Yellow, and Basalt Black. Just a handful were finished in paint-to-sample colors, Porsche's service that paints a car any color of your choosing.
This CGT is a Guards Red, of which only about 40 were made. As a car, it is very rare, but as a color it is impossibly common. It feels like nearly every Porsche in the '80s was painted this color and it remained common deep into the '00s. I feel very strange about something painted Guards Red going for nearly $2 million but I digress.
My personal favorite CGTs are ones painted in Fayence Yellow, named after brightly colored faience pottery. The sole Signal Yellow paint-to-sample car is also special, and Signal is a much better yellow than Fayence. Unfortunately, no decent blue shades were offered on production cars, but two owners took matters into their own wallets with a Gulf Blue PTS car and a Midnight Blue PTS.
If it was my money, I'd do a Nautic Blue Metallic. Or Ocean Blue Metallic. Either way, let's stare at this Porsche. As big as we could get it: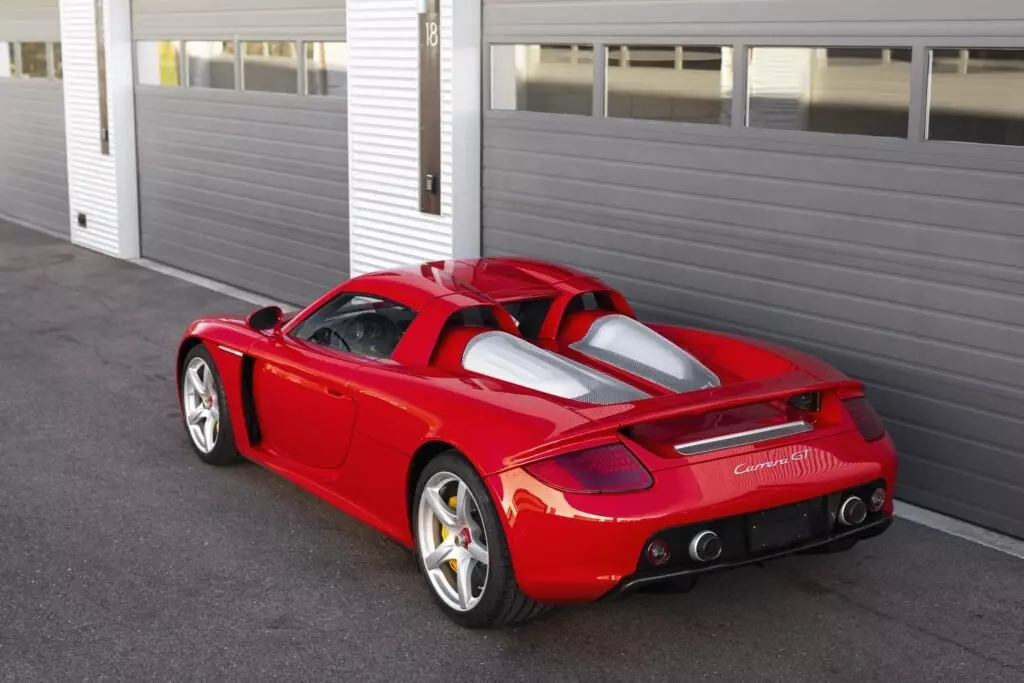 And here's a little bonus gallery, since BaT's PR outfit was kind enough to send us a whole album: